The never ending saga surrounding Leigh Griffiths' future at Celtic took another turn this afternoon, as the striker did not appear in any images of the first team training at Lennoxtown. Furthermore, Griffiths has removed any reference to Celtic Football Club on his Instagram account and a short clip was uploaded to the social media site this afternoon, which shows him working out in a private gym, wearing Scotland training attire to boot.
Footage can be seen by clicking the image below: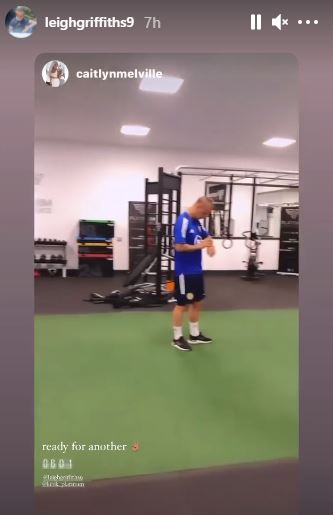 Leigh was left out of the squad for last parts of last season due to reported fitness issues. He admits returning for pre-season overweight, however the forward insists that he was fit to play during the season and points to his run of games in December as evidence of that fact.
Regardless of the real story behind his omission from the team, it was widely expected that Ange Postecoglou would give the player a final chance at the club this season. Indeed, Griffiths indicated that a new contract was imminent, but more than a week has passed since he made that claim and nothing has materialised.
Leigh Griffiths' Celtic contract expires imminently and today's social media revelations have caused many to believe that he will no longer be a Celtic player in July. If that is the case then he will not be short of offers given his fantastic goal per minute ratio. A move to Aberdeen may even be on the cards, where he would be reunited with Dons' player/coach Scott Brown.