SOLD DOWN THE RIVER was a heart felt opinion piece by Niall J published yesterday morning on The Celtic Star. We knew it was controversial and we reminded our fellow supporters that their thoughts on what Niall had written would be published on this independent Celtic Supporters site, if they were submitted to us.
Plenty of supporters have taken the time to reply to Niall and opinion seems to be split down the middle, between those believing he is talking complete and utter nonsense and those who agree totally with what Niall wrote.
Let's start by reminding you about what Niall wrote yesterday morning that has caused all the controversy within The Celtic support –'Sold Down the River,' Niall J on this week's Deflections Tactics from Celtic Board see HERE.
We published some of the supporter replies last night – Some feedback on Niall J's 'Sold Down the River' – 'I've gone as far as I can with the Rebel Alliance. Where do I sign?" – and if you missed these you can catch up HERE.
Now let's move on to some other supporters comments in our digital mail-bag and remember if you want to have your say on this or any Celtic related subject you can always email editor@thecelticstar.co.uk
And if you want to chat directly to Niall, or over 2500 other Celtic Supporters who are members, you can go to the new Celtic fans forum Celtic Noise where you will find lively, friendly and interesting Celtic conversation on a daily basis, signing up is quick and easy to do or if you prefer to lurk you just need to visit the site and the threads are open with out needing to sign up.
Back to your thoughts on Sold Down the River…here we go!
Running to Stand Still
The last few day have been hard for me as Celtic man of 50 plus years who's seen some great days and some low points. Our history is great and proud but this debate, which I think is one of the most important of our recent history, goes to the heart of what we as Celtic supporters want.
As Niall's article identifies, our club has sold a team of talent over the past few years. However what is different about this one, for the first time, he is one of us. A young articulate guy who understood what the club means to so many.
I was a youngster reading about Kenny Dalglish's transfer in the papers (sold on 10 August 1977) and later Charlie Nicholas' ill fated transfer to Arsenal. But neither can claim the love that Kieran Tierney had for the club.
That is why I can't understand the inability of Peter Lawwell to ensure that he was around for at least another two years. The single fact I'll present as the reason why that was entirely possible is the fact that Callum McGregor is still with us. God knows at 26, what that Bhoy has done for the club deserves a big contract from a top club.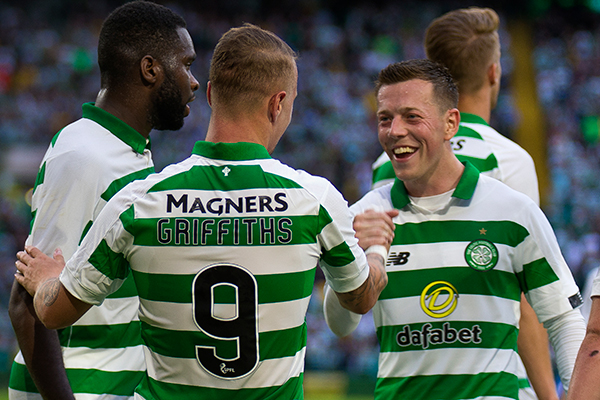 Make no mistake it's fantastic that he is still with us but given all that has been said, how can we hold onto him but not a younger player who was on a longer contract? £20m for a 26 year old is an equitable deal?
This, in my opinion comes down to plan that doesn't have success on the pitch at its centre. Peter Lawwell is a good Chief Executive but he doesn't own the club. I don't want civil war, I was there signing Sack the Board from the Jungle in the dark days, but there has to be tangible evidence that we are progressing at a good rate of knots. Niall's case, and the players sold for huge sums, suggests we are standing still.
To end, I bleed green and white and have woken up each morning to a sadness that KT has gone. We live in a democracy and everyone's voice should be heard. Let's hear the Celtic voice….and it was a fantastic performance yesterday, with our new left back growing into the game. Support the team. HH
Mark N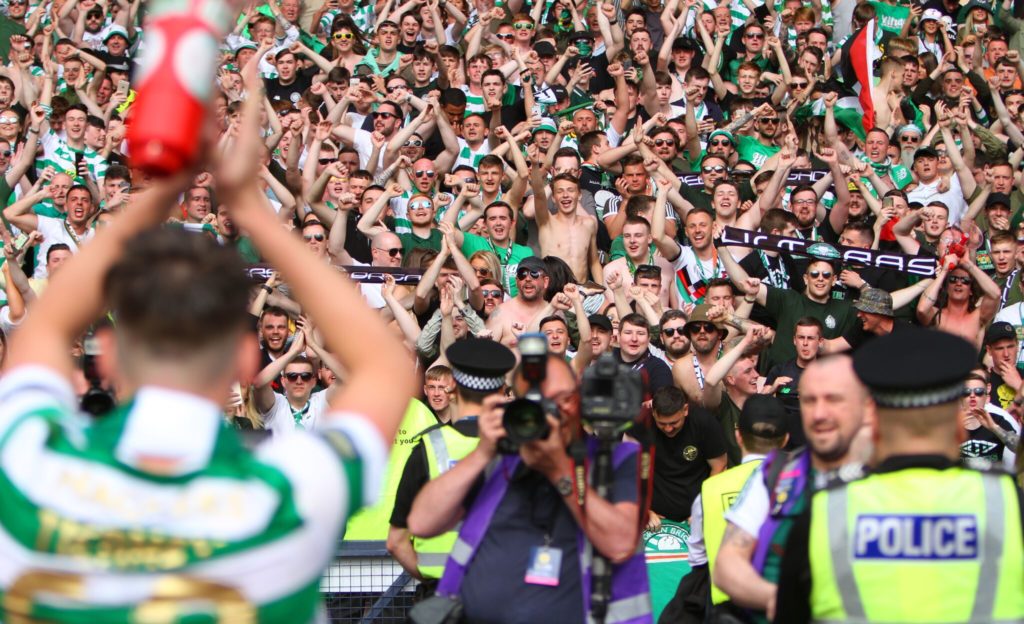 Here I stand Head in Hand, Turn my Face to the Wall
I agree wholeheartedly with the guy who wrote the article. I have always believed throughout this whole sorry transfer saga that Kieran was pushed rather than choosing to go to Arsenal of his own free will.
Peter Lawwell and the powers that be at Celtic should hang their heads in shame for robbing Celtic of such a brilliant young talent just to make big bucks for the money men. If they had offered him a substantial rise in wages instead in an effort to keep him I'm sure he would still be at Celtic.
But what really angers me is the money we DID get for him will certainly NOT be spent on true quality players (like a decent left-back) that we are crying out for. If they don't do it now they can kiss goodbye to 9 in a row never mind 10 in a row.
Neil Lennon must be as frustrated as hell like the rest of us fans.
Sandra Reid (fan for 55years)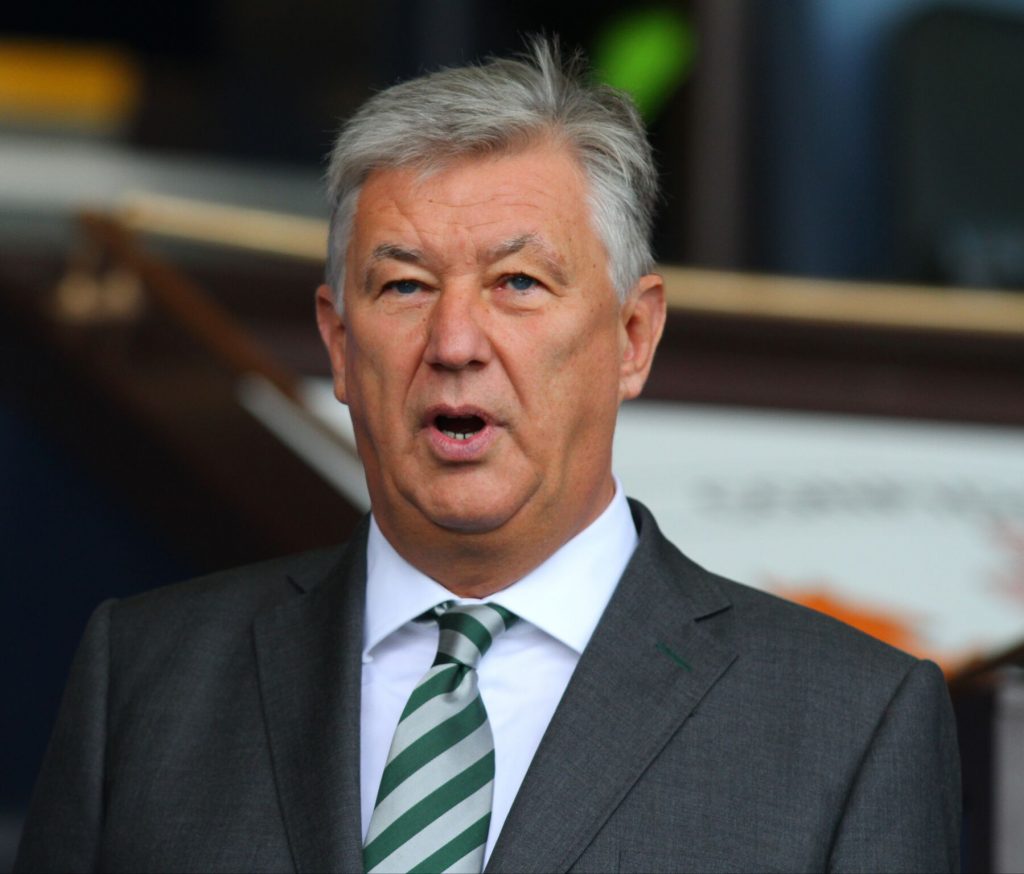 Penny Lane
This piece is pathetically poor. K T has not been "thrown under a bus " by his own admission it was time to move on. It's time you  addressed your attitude to the Celtic board. Get over you're paranoia and face up to the fact Peter Lawwell has been fantastic for our club and deserves every penny he gets!
James Cullen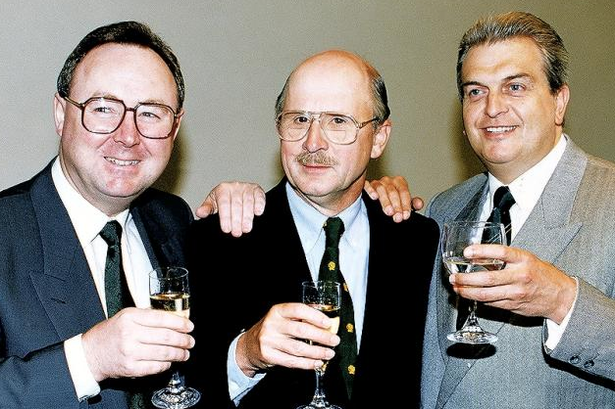 We have Dreams and Songs to Sign
In 1994 after Fergus McCann had wrestled control of Celtic from the old board he offered us, the ordinary supporters, the opportunity to buy into and by extension, own something tangible with Celtic other than a scarf and some well worn nostalgia.
For the 99.99% who would never have the ability, real or imagined, to pull on a genuine Celtic jersey and cross that white line for real, the share issue by Fergus gave us all the opportunity to live the dream as best we could with whatever contribution we could afford and become much more than a coin at the turnstile. He even allowed you to pay your share purchase by instalment if it made it easier for you.
I duly went to the Holiday Inn, Glasgow, sat in on the presentation and admired the skill of the model maker who built a scale model of what would later become North Stand writ real.
I considered the contribution that Fergus McCann and others had either put on the table or where legally committing themselves to and there and then I signed up for my £3250 pounds to buy my 50 shares and a place in the Investors Club.
My contribution allowed for the construction of six seats and the subsequent revenue they generate to the benefit of Celtic FC is still felt to this day. I retain only one share now but the original Share Issue Certificate remains with me and the feeling of pride it gives never diminishes.
A good friend of mine has retained his season ticket in the South Stand since the late 1970s to the present day but he never purchased any shares. I know many who could not afford those shares regardless of how affordable Fergus McCann tried to make them. It does not make them any less of a Celtic supporter however.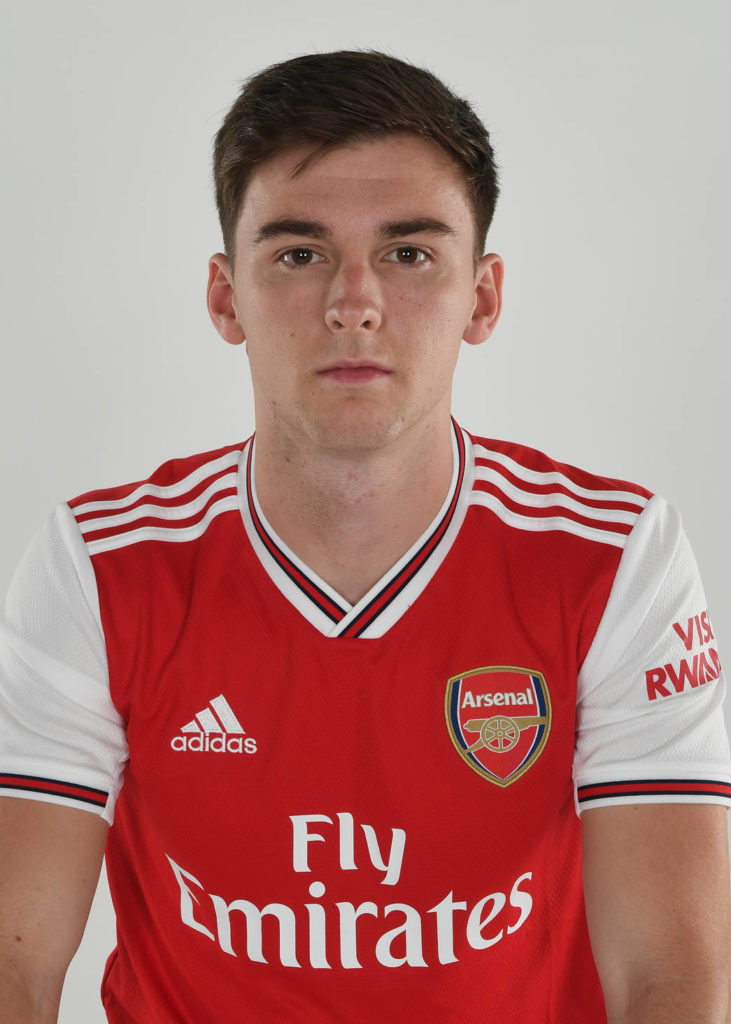 Which brings me nicely to the Kieran Tierney saga.
Professional football is a business; it has always been a business.
Even the registered charities of Brother Walfrid's day were businesses.
The Tierney family were paying their money into Celtic FC long before they were blessed with the good fortune to produce a son who had the combination of ability, opportunity and determination to eventually become one of the 0.001% who actually lived the dream by wearing the jersey and crossing that white line on our behalf.
Kieran Tierney going to Arsenal does not diminish the fact that both he and his family remain Celtic supporters and long after Kieran has hung up his boots they will remain Celtic supporters.
The transfer fee that Celtic have generated by his sale to Arsenal, will if invested as wisely as Fergus McCann invested our money in 1994, generate a cascading revenue stream for decades to come to ensure that the well being, success and unbroken continuation of that magical thing called Celtic FC remains with us.
The point of the story is that we all give what we can to be part of the dream regardless of if we never get to live it either through playing, share investments or season tickets and are reduced to giving nothing more than sheer goodwill.
The glass three quarters empty trolls really do need to take a reality check.
David Smith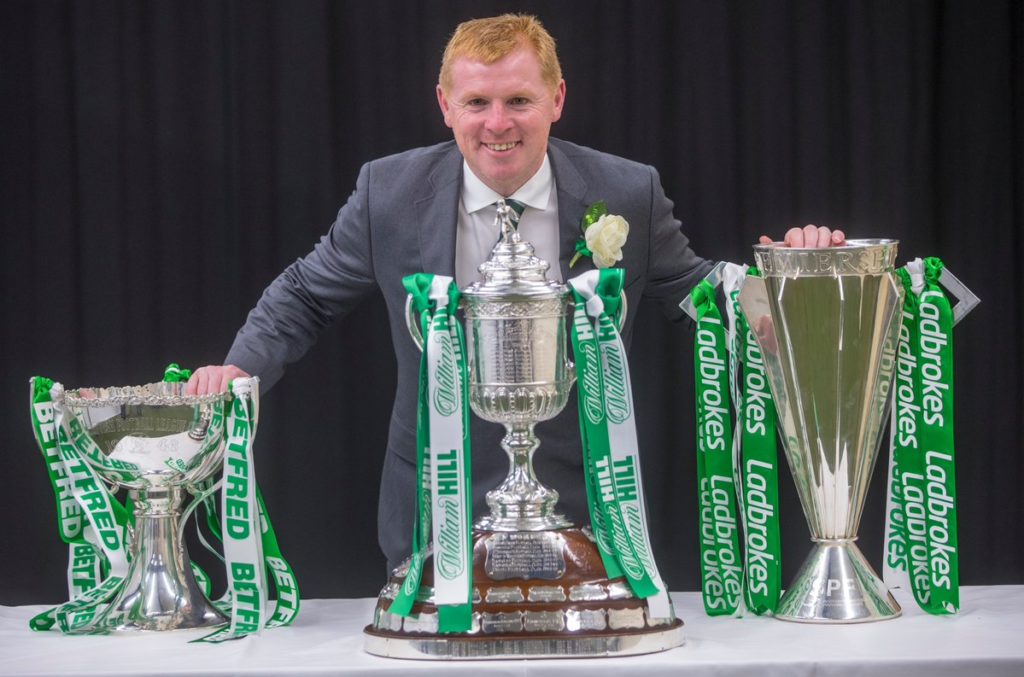 The Winner Takes it All
All KT have to say is "sorry, I am staying for 9/10" but not one time did he come out and say "I don't want to go" in the two and a half months this has dragged on for him. He stayed well in the background in all this madness trying to get him self fit.
I also think you are giving the board a hard time concerning this issue, well £25 million is a sum we as a selling club in which we, Celtic are in at this time could not knock back. unfortunately we play in a small league which is not our fault.
Neil as well was not happy about KT going and he has said he has spoken to him a few times as he was in his mind space going to Arsenal and wanted to speak to them so he was pushing into that direction as well. I hope he does well not just for himself but Scottish football.
I am disappointed in KT as I said earlier he just had to come out and say I do not want to go anywhere, stay here and win the 9 /10 in a row and move on he would only have been 23/24 years old and then go. With him going to Arsenal the best they will get is perhaps top four maybe in a year or two.
KT will be on the move again and with £20 million in your back pocket not to bad a deal for him. I also hope the board do back Neil and bring in more players and win 9and 10 in a row and then KT can come and watch us celebrate with the true legends on the field of play and maybe just think "maybe I should have stayed" because this run may never happen again in our life time. The men that do this thing will never be forgotten in the history of the football club, KT only played in 5 no one remembers the bit parts players.
So get off the board back. I for one always moan about the lack of cash that they give our managers but they have come out and said they will spend so I hope they do this and help rebuild the team and we win win hail hail!
Anne Nolan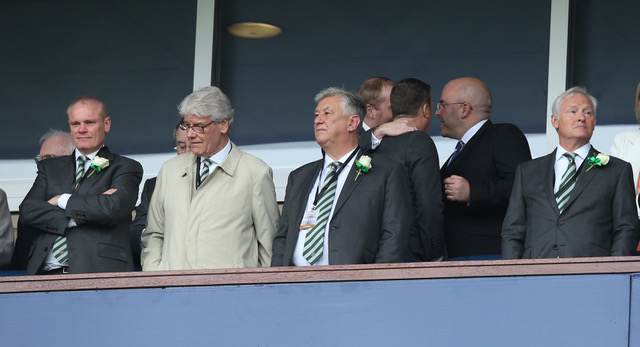 Crushed by the Wheels of Industry
Incidentally my own view is that when Kieran Tierney signed his last contract at Celtic, not too long after he signed the one before you will remember, he got a big pay rise and Celtic got the longer time so they could get several years play from him without being in danger of the contract running down. Fair enough, all parties were happy.
But by that time the player had a new agent and as I understand it, there was an agreement that if Celtic's valuation (£25m) was met then the player could go and Celtic could not stand in his way. You will remember that Celtic seemed keen to say the least to sell KT to Everton last summer, but they didn't cough up the necessary £25m.
We don't know the ins and outs of that but Kieran and his advisors do. He stayed because Everton didn't bid £25m and went on to have a frustrating season through injuries, which appeared to be strangely managed by Celtic – why wasn't the surgery done in the winter break?
KT knew Celtic's position and the threshold for a move was met when Arsenal got over the line with the £25million bid. It is probably the correct decision for both Celtic and Kieran and I certainly wish him well in his time away from the club. Hopefully he'll be back for his last contract as a player.
The board however must back Neil Lennon by re-investing as much of that transfer fee as possible to ensure that we get to the Ten and to allow Neil Lennon to pick up where he left off in the Champions League and take us beyond the Group stages. Those thrashings by Barcelona and PSG did not sit well with me under Rodgers, one off disasters can happen but there was a trend emerging that was un-Celtic-like in European football.
Back the manager and the team, that's the job of the support and indeed crucially the board.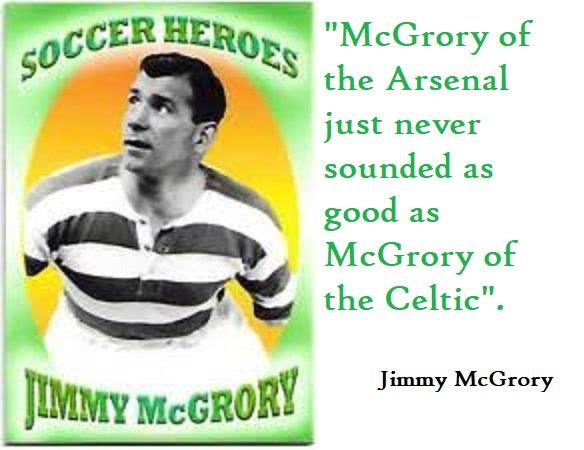 Again you can have your say by emailing me – editor@thecelticstar.co.uk – and I'll get your view posted onto the site.
Also on The Celtic Star….
To Lisbon and back on a fiver – Wednesday 24 May, the Scottish five pound note and Our Lady of Fatima