You may be interested in the following, a small part of my 67 Archive, it is May after all.
All the programmes and pictures are authentic, the Real Madrid friendly one starring Jinky, was produced I think in the early 2000s, a limited edition with Alfredos authentic signature, number 67 of 100, knowing that he was in Lisbon and speaking to big Jock and perhaps the people from Inter to arrange his Testimonial two weeks later, I thought was pertinent.
The framed picture of the manager and team with small sized programmes of the journey to Lisbon came from one of 'Faithers' friends. It came with his League Cup winners medal along with his book, "Sure Its A Grand Old Team To Play For." There is a picture of Ronnie's medal with him showing it to his Father sitting at a table in his book, as you know his Father was a Rangers captain, no doubt but he was proud as punch winning his first of many Celtic medals.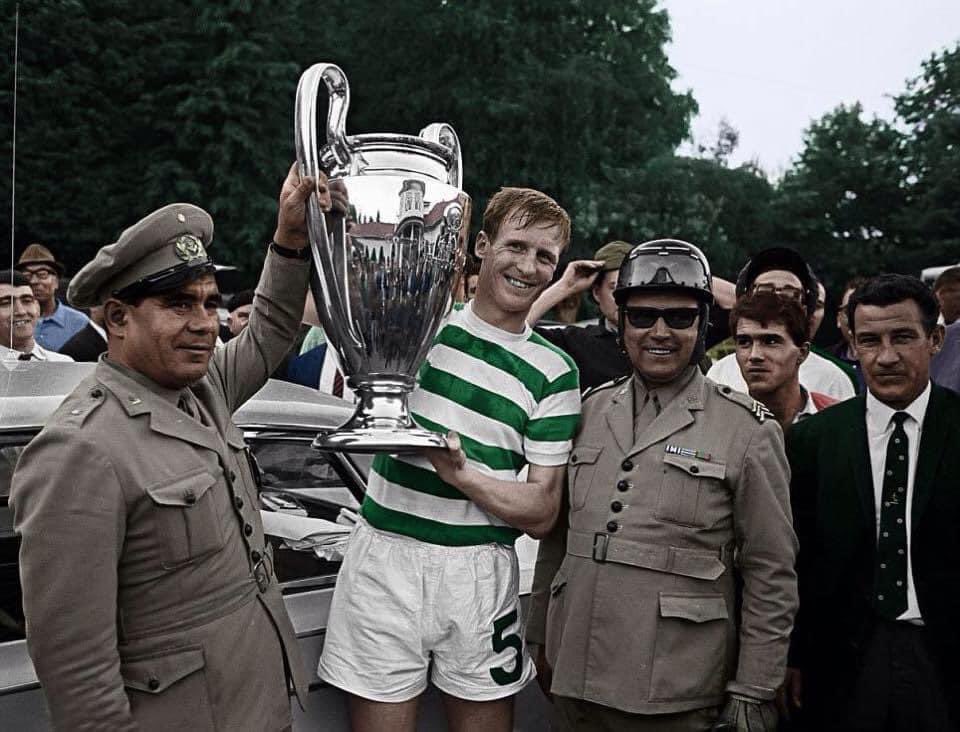 The framed Lisboa picture contains most of the team's signatures, some were probably added to at the 25th. Anniversary dinner, none the less it is one of my favourite items, along with the black and white pictures of the team on the back of the lorry, parading around Celtic Park.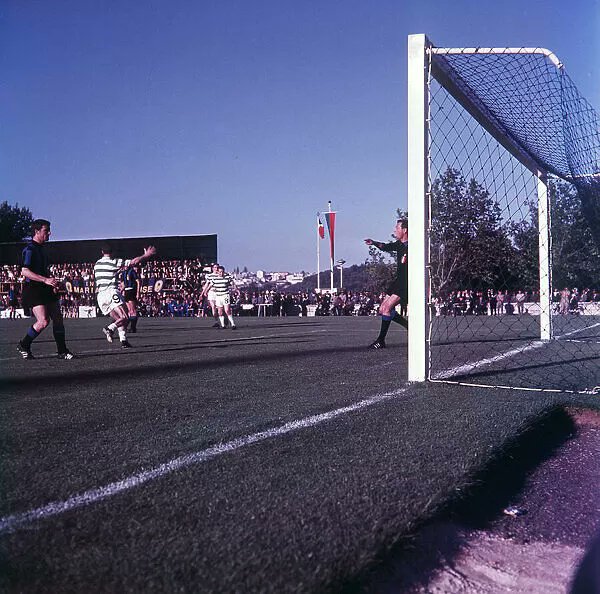 A Lorry? you couldn't make it up.
Big Jock's authentic autograph display, I was sitting at the dinner table ruminating with my good lady who helped me archive my 67 collection, wondering how I could get big Jocks autograph, two months later up it popped, later on Bill Daly would sell his relative the 1949 – 57 Celtic player Mike Haughney (251 appearances – 49 goals, not bad for a full back). Bill sold two pages of Celtic players autographs on behalf of the Beatson hospital and the Celtic Foundation and John Stein's autograph featured on both as a player, along – side his mentor Jimmy Gribbons, a big thanks to Bill Daly.
I do have a picture of John Fallon but was running out of space, it should include John, he should be represented, he was after all a part of that team, other players also missed out, you know better than I who they were, but they deserve a mention too.
All my memorabilia items mentioned are shown below…
Anonymous Bhoy