For some fans of a certain age, the name Paul Byrne will bring back some fond memories. The likeable Irishman played for the Hoops in the 90's – back when it was genuinely tough being a Celtic supporter – and scored a memorable goal at Ibrox.
In a candid interview for Herald/Glasgow Times, Byrne opens up on his gambling addiction during his playing career and how the legendary Tommy Burns helped get the best out of him during those difficult times.
"Someone rang the club and said that I had five grand on Rangers to beat us in the game where I scored the equaliser at Ibrox," Byrne told Glasgow Times.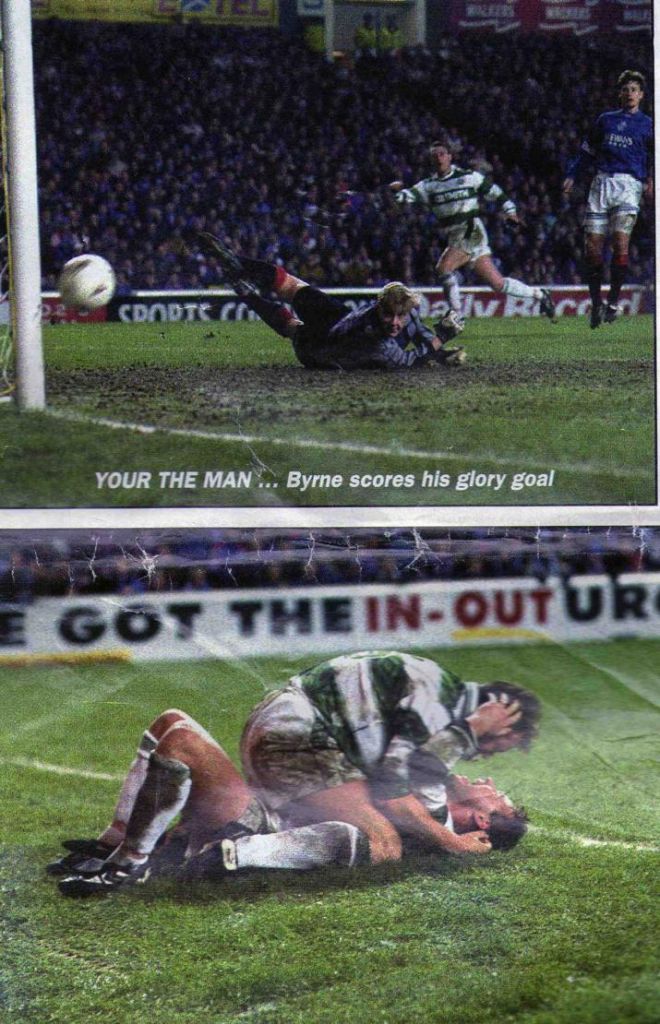 "Tommy pulled me off the bus and asked me if it was true. Under no circumstances was it true and I told him to check the records and things like that. Tommy said, 'No, someone rang the club and it is my job to ask, but I believe you'. I went and scored. He and I used to joke after where I'd say, 'Tommy if I had five grand on Rangers I would've hit the corner flag'.
"Maybe I was doing well and someone wanted to bring me down a peg or someone was jealous. Whatever it was, it's crazy in Glasgow. They must see you in the bookies having a bet and they get something in their head and all of a sudden I've got five grand on Rangers, it was so stupid. It was a random call into the club and they had to follow it up. That's the way it was.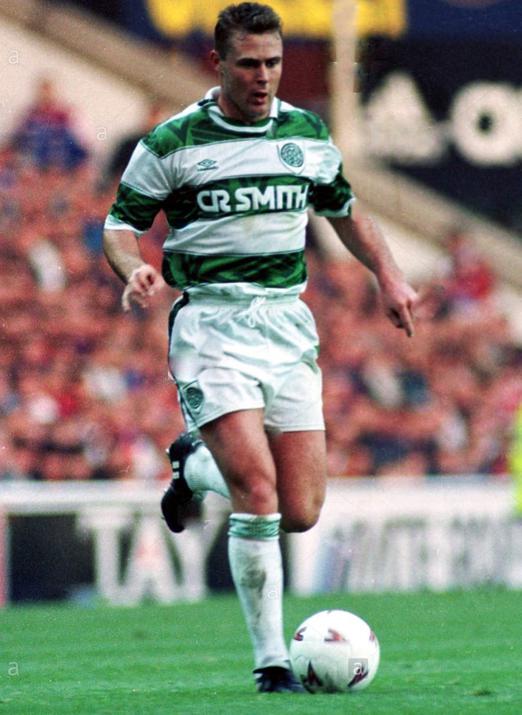 "To be fair, when I first joined Celtic, the lads did warn me about all of this stuff. That's your life no matter where you are. You could go to have a water and blackcurrant in the pub, it's people saying, 'I saw Paul Byrne in the pub', they don't mention what you were drinking. Automatically people think you're out gargling. But you're in the limelight and have to put up with things like that."
Due to his playing style and possibly the shirt number he wore – No.7 – he was a much talked about individual when he made the move to Glasgow from Bangor. He never quite made it into the same mould as some of his team mates at the time – Paul McStay, John Collins, Frank McAvennie, but he scored one of the best goals in a (then) Old Firm game. Taking a long cross field pass from Collins on the volley from the corner of the 18 yard box and firing it into the bottom corner past Andy Goram.
As you will see from the video highlights (bit grainy but it was 1995), Celtic were up against Rangers at their strongest, but Tommy Burns' imprint of playing style is written all over this side. With McStay and Collins orchestrating things in the middle, Byrne was able to ghost in and dispatch his shot magnificently.
One in a long line of great goals scored by the Hoops at Ibrox.
"My time at Celtic with Tommy," Byrne added, "I remember once he said to me, 'You can stay if you want', but that wasn't the encouragement that I needed. If he'd said he wanted me to stay, I would've grown six foot tall.
"He couldn't guarantee me first-team football but the type of person he was he didn't want to be ruthless or hurt my feelings. He came across in a different way but because I'm streetwise I twigged it and I said 'fair enough'.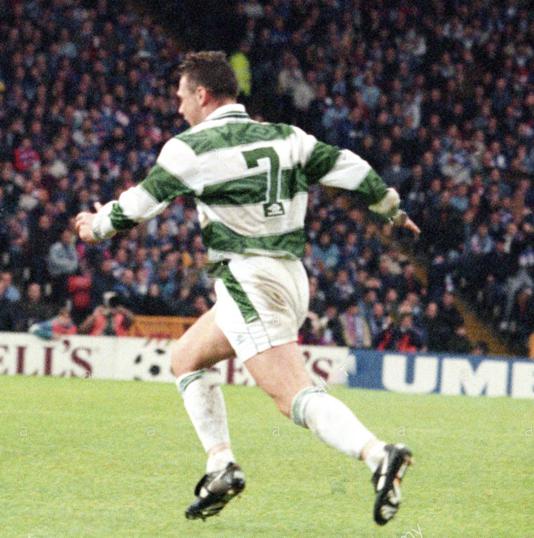 "But I played in Europe for Celtic and all that. I played in some really big games, away at Sporting Lisbon and the likes, and I'm proud of that. But I think I'll always be remembered for scoring two goals against Rangers. It's taken 25 years for supporters to maybe give me a pat on the back for what I did all those years ago.
"Before signing initially, you hear about Celtic winning titles and trophies, competing in Europe, and I'm thinking, 'I'm going to be part of that, I want to be part of that'. That wasn't the case for me, I felt like I was fighting a losing battle at the end of that season. I loved the club too much and didn't want to just sit on the bench collecting money. I also didn't want reserve team football at 23-years-old.
"I was playing in the first-team, on half-decent money, playing for the biggest club in the world with the best fans in the world, so I was riding on a cloud. And I was playing with the likes of Paul McStay, John Collins, Frank McAvennie and Peter Grant. And working with Tommy."
Brian McVeigh