IF KRIS AJER has had his headphones on during lockdown, you can be sure there is one song he skips as he pounds the lockdown treadmill. "Should I stay or should I go."
To be fair to Ajer there hasn't been a peep from the player himself, however his agent certainly appears to indicate not only a healthy amount of interest is his client's services, but also that his advice will be for his player not to enter contract extension discussions. That much has been made clear.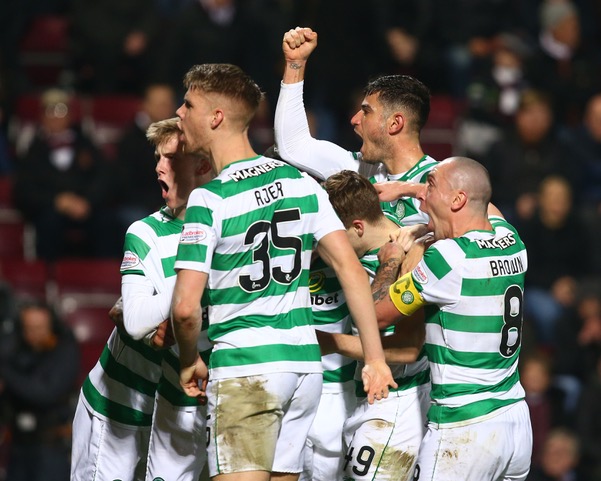 With only two years left on his contract and no willingness to engage on an extension, Peter's prudence is likely to kick in. This summer would mean a maximum return on the player, wait 12 months and the value plummets.
There have been three main links since the Norwegian's agent made his public comments and all three from big leagues. AC Milan and Real Madrid and the longstanding links with Brendan Rodgers and Leicester City, and Manchester City are also credited with a link to the Celtic defender.
Two of those links seem reasonable and two seems a bit of a stretch of the imagination.
Real Madrid for instance are unlikely to spend excess of £20million on a central defender that they would view as only being tested in the Scottish leagues. Considering the European involvement this season has been limited to the Europa League, it is likely they'd wish to see the player perform more consistently against a higher level of opposition before considering blooding a player into the first team in arguably the most scrutinised side in world football. Real Madrid sign the polished gem and Ajer isn't there just yet.
AC Milan does however make sense. Historically a big club they have shuffled down the pecking order. Although still able to trade to an extent on their name, they are no longer a club that the complete player heads to. As such the Italian club have consistently been linked with Ajer and as a club who are having to operate in a slightly different market to champions Juventus, it would make sense that the link to Milan holds water, with a view to buying players they can see potential in and develop rather than the finished article.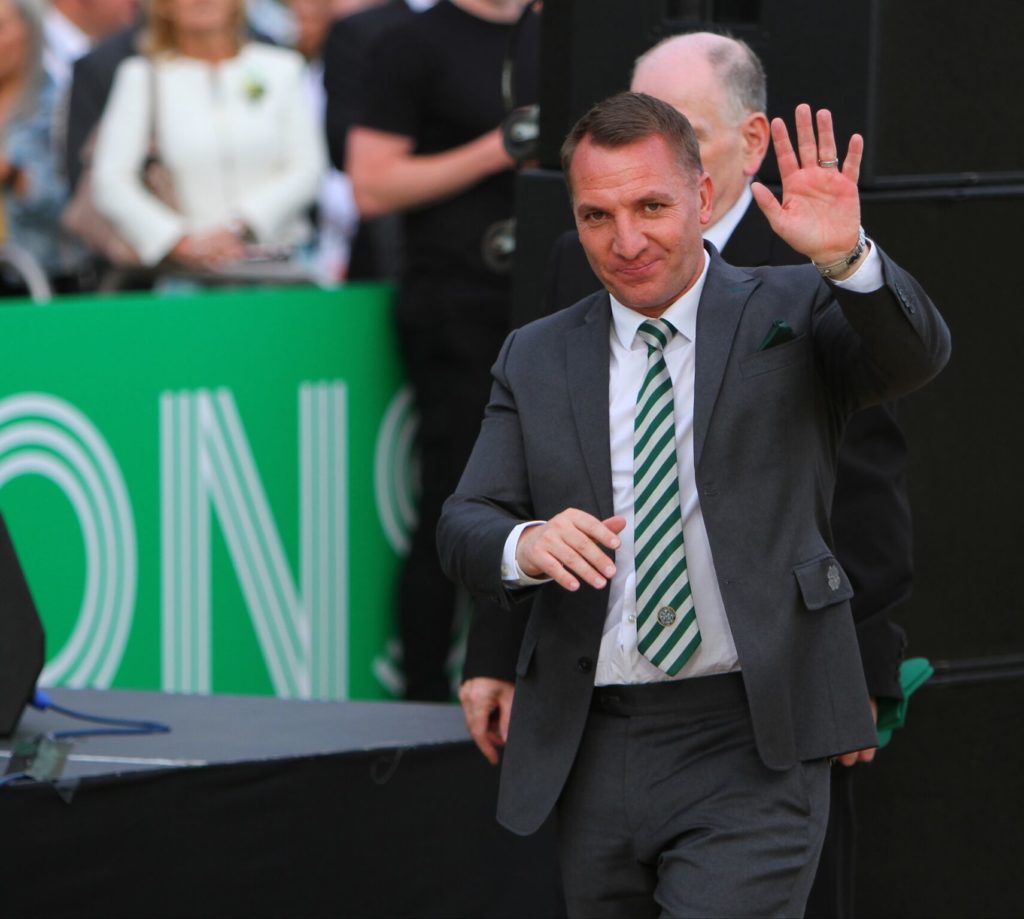 Yet the most obvious link should Ajer decide his future lies elsewhere would be Leicester City and former boss Brendan Rodgers. Brendan has already worked closely with Ajer and knows what he is getting and what improvement is left in the player.
Rodgers also has the not insignificant matter of his own player Caglar Soyuncu being linked with a move away from the King Power stadium and that may indeed sharpen the ex-Celts boss's focus. Only two days ago the Leicester Mercury https://www.leicestermercury.co.uk/sport/football/transfer-news/leicester-transfer-news-kristoffer-ajer-4164498 was linking Ajer with a return to the tutelage of his former boss. Ajer is a footballing central defender and would suit Rodgers style of play. Defenders who can step into midfield and break the lines fits like a glove to the Rodgers ethos.
Strangely despite breaking the story in their own locale the Leicester Mercury is now apparently backtracking and advising Leicester are not interested after all. Atalanta's 25 year old central defender Robin Gosens is also a player attracting interest from Leicester city and it could be attentions have been focused in that direction, or it could be designed to put us all of the scent.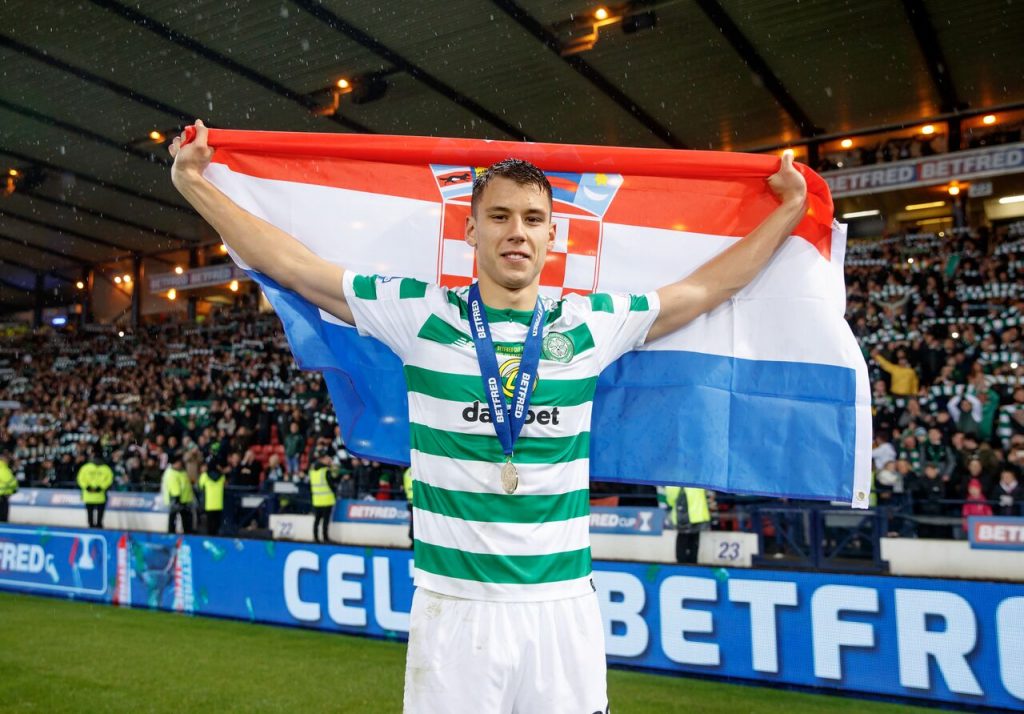 Filip Benkovic has been linked with a Parkhead return as a makeweight in that deal and there is a lot of sense in such an approach, considering Celtic would need a replacement and given the current economic uncertainty, an opportunity to reduce the outlay would also benefit City. Benkovic's own cryptic tweet yesterday also muddies the waters.
What is clear is that Ajer's agent certainly appears to be hawking his client around, and with the player showing no inclination to sign a new contract, it appears likely the player could be heading for the Celtic Park exit door this summer.
From a financial standpoint therefor it would make sense for Celtic to sell. From a footballing perspective a low risk first team ready player would have to be able to replace. I think most fans would welcome Filip Benkovic as that player.
If Celtic's financial model is to sell each summer when finances are disrupted I'd suggest it would be more beneficial to lose a central defender like Ajer rather than Odsonne Edouard or Callum McGregor. Funds gained could help secure French Eddy on that bumper contract to ensure he's here for 10-in-a-row. With Benkovic as a makeweight it's a deal that suits all parties on paper at least.
It will of course all come out in the wash. Despite the apparent denials from Leicester methinks they do protest too much. This has the feeling of the Fix is in, that the process is already in place to make it happen.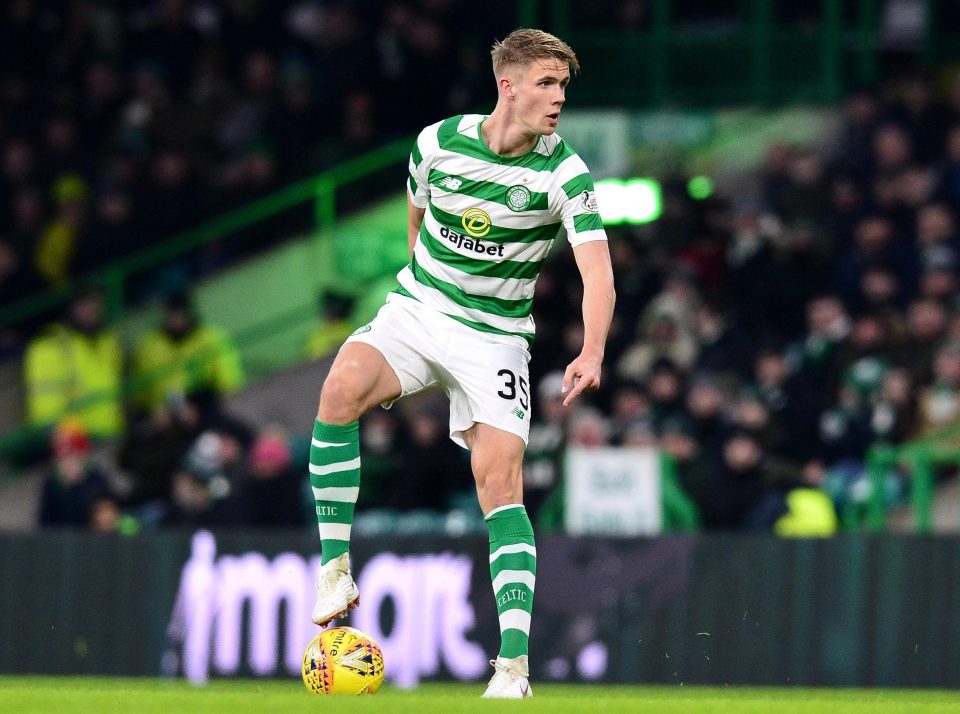 I'd be surprised if Ajer's final destination didn't end up being a short hop down the M6 to Leicester. If that helps smooth the process to a new deal for Odsonne Edouard it's a price worth paying for a player who appears to have no interest in signing a new contract.
When it comes to "should I stay, or should I go" for Kris Ajer it appears there is less of a Clash than it would appear. In fact it certainly looks like there's "Something About England" in this one.
Niall J
A Hymn for the Dawn of the Free – The significance of Jock Stein's second trophy as Celtic manager…https://t.co/mRqa03x1VX

— The Celtic Star Editor – INVINCIBLE (@CelticStarMag) May 28, 2020
VOTE NOW FOR THE CELTIC STAR'S PLAYER OF THE YEAR
 Loading ...