CELTIC are preparing themselves for the summer sale of Moussa Dembele and are set to conclude a deal to secure Beautiful Sunday's Man of the Match Odsonne Edouard on a permanent deal.
Brendan Rodgers was asked again about both players and repeated what he has previously stated.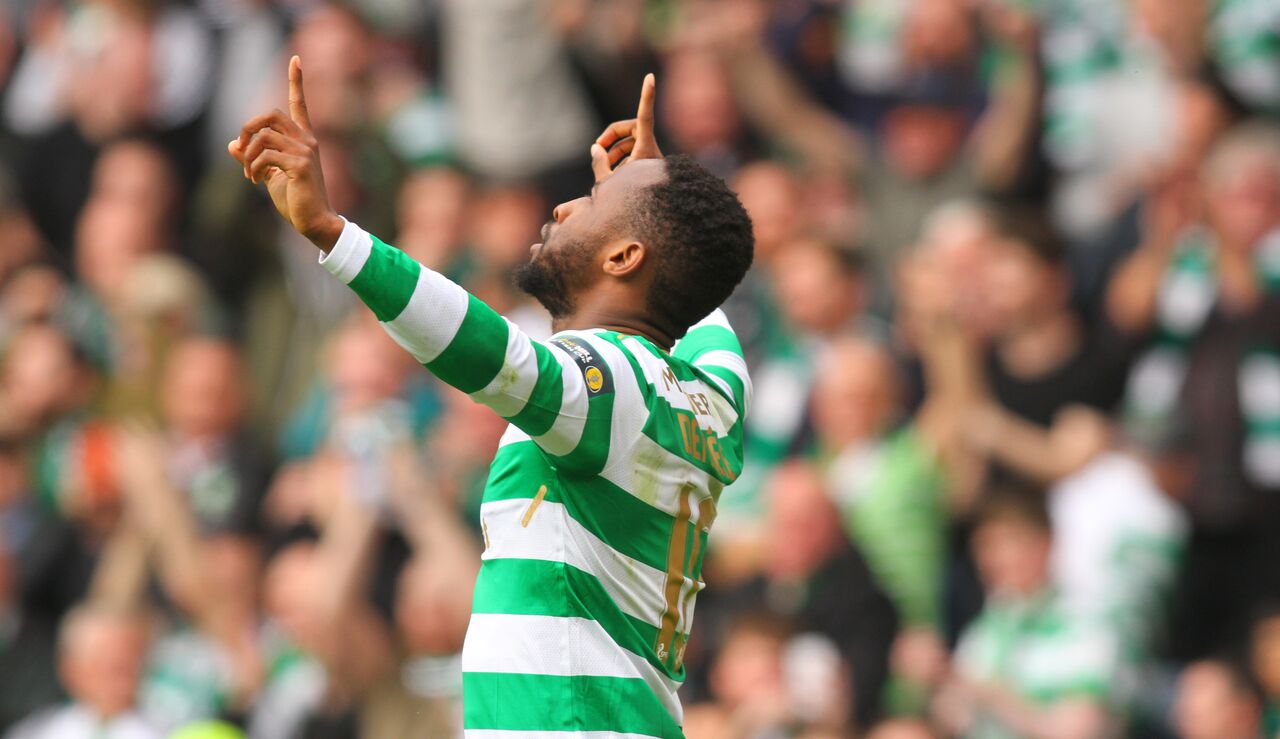 ON DEMBELE, he suspects that the player will be sold this summer.
"Moussa is a fantastic player and the reasons why he has come here have borne fruit. We wouldn't want to lose him, but you have to think he's a big talent and something may happen in the summer.
"We try and have the next one lined up.
Our understanding though is that Dembele would be open to extending his stay in Glasgow but it looks increasingly like the club wish to cash in, especially after the emergence of Odsonne Edouard who scored the winner at Ibrox on Beautiful Sunday (1) and then got the first two goals on Beautiful Sunday (3).
ON EDOUARD, he is looking to get a deal done.
"Odsonne is a top talent. If you look at him, we brought him in for a reason. He has developed and grown over the season.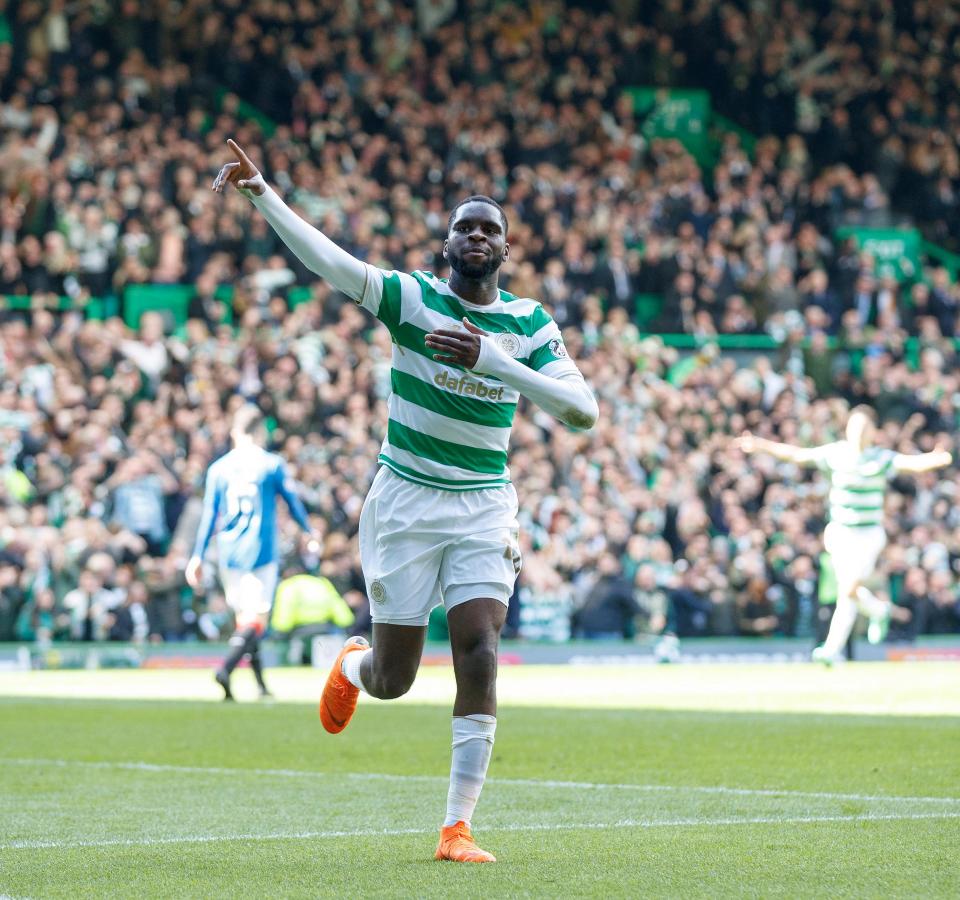 "This is a wonderful place to continue with that education. We have Leigh Griffiths, as well. He has suffered a bit with injuries this season, but he's a top talent.
"We can use the best of the strikers in the games in order to win.
"Odsonne needs an education and has a way to go, but he's a top talent, too."
On the deal to sign him Brendan said: "It's up to the clubs. The club will meet with PSG and say where we can take it.
"He probably announced himself to the supporters in the previous league game against Rangers when he got the winner in March at Ibrox.
"He showed it in other games, but he won't get carried away. You have to keep players hungry and humble and keep them wanting to develop."
To re-cap on what has been said previously. Firstly Brendan revealed that the club did have an option to buy Edouard on a permanent deal this summer in place but it was NOT for the £7million figure that had been widely reported – it was for a considerably smaller sum.
Then Odsonne himself said that he wants to stay at Celtic – despite the weather!
So a deal in the region of £4million – as the latest figure that has been used – should be able to be done, otherwise what was the point of the agreement to buy that Celtic put in place at the start of the one year loan spell?
Brendan also spoke about the need to guard against complacency creeping in to his side as they sit just 90 minutes away from an historic double treble.
"Look, the bad times are just around the corner," he said.
"So, no, I can't really sit back and enjoy this. I had this last season, you know. We won the treble against Aberdeen and then three days into my break, I had this fear of complacency.
"It's a fear I always have. We produced a document on the traps we must not fall into to ensure we succeed over the longer term. So, you can't enjoy it too much.
"When you are gone, when you are out of it, you can look back and all the nice moments can become clearer for you.
"But not right now."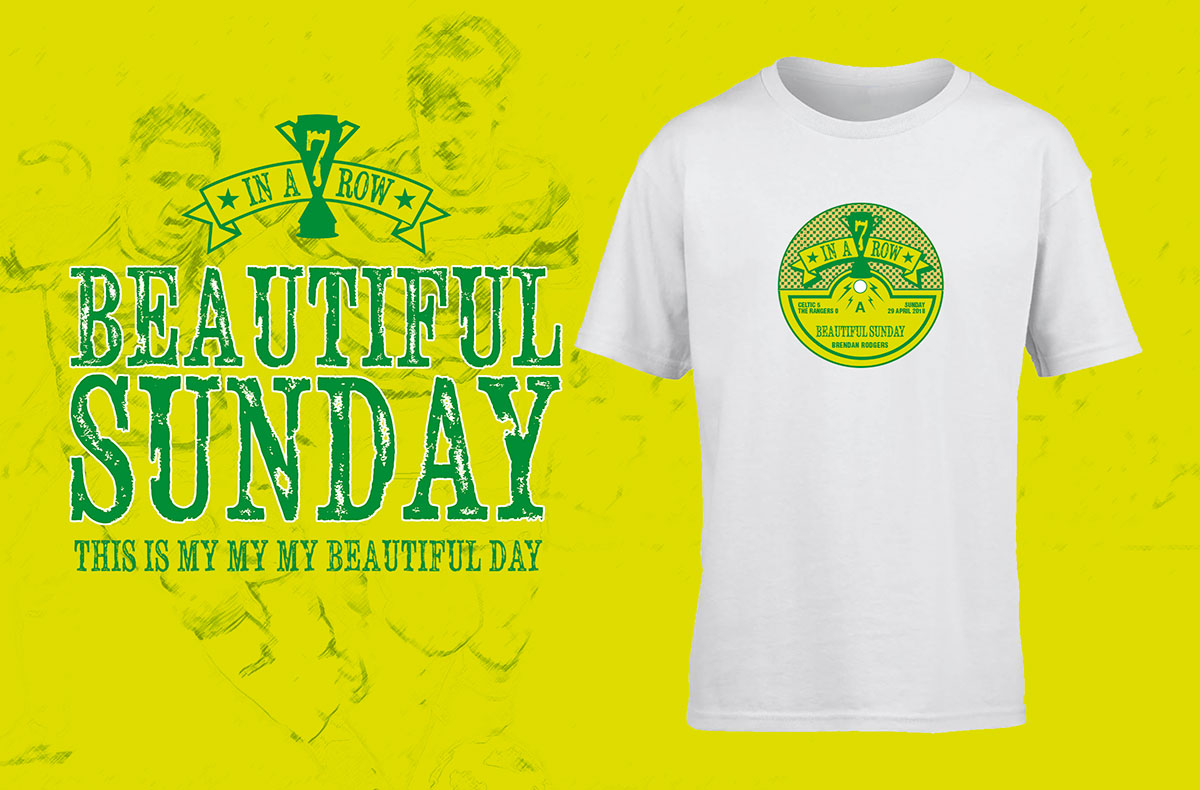 The Celtic Star, since we named these games against Rangers as Beautiful Sunday, have decided to release a very special, limited edition t-shirt, in a choice of colours – green and white. Have a look at the designs and if you would like to order these are available to buy now at www.thecelticstarbookstore.co.uk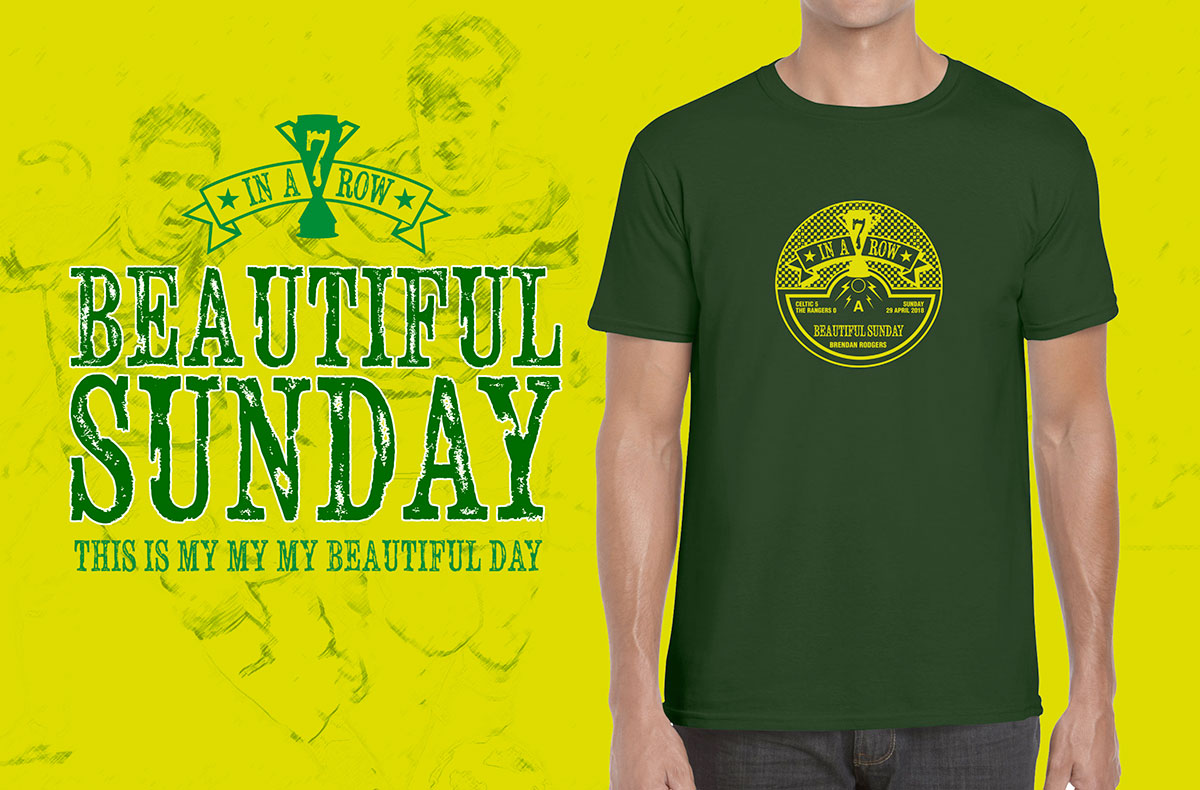 A UNIQUE PHOTO-TOUR OF CELTIC PARK
ON THE ONE ROAD – THE BEAUTIFUL SUNDAY PODCAST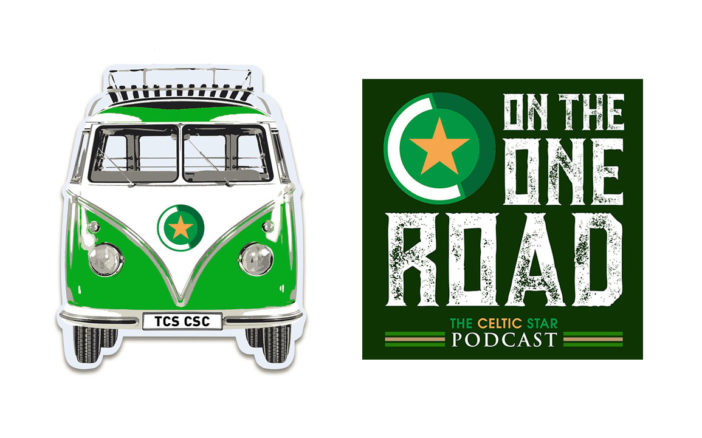 The Celtic Star Podcast has made the shortlist for Podcast of the year at the Football Blogging Awards. We need your vote.
HOW TO VOTE
We are up against some stiff opposition from south of the border, but The Celtic Star readers can make a huge difference to the outcome of these awards by voting for us online.
There are two ways that you can vote for The Celtic Star Podcast – via Twitter and through the FBA website.
Via Twitter
Just copy, paste and Tweet the following:
I am voting in @theFBAs for @celticstarpod to win the #FBApodcast category #FBAs
Via the FBA website at this link:
Vote for The Celtic Star Podcast
Listen to the podcast on Acast, Itunes, MP3 or below