THE REFEREE for the Zenit v Celtic Europa League second leg will be the 40-year-old Spaniard Antonio Mateu Lahoz.
He will be assisted by fellow Spaniards Pau Cebrian Devis, Roberto del Palomar, Carlos Del Cerro and Alejandro Hernandez while Teodoro Sobrino will be the fourth official.
The Spanish referee is highly regarded and is on the FIFA list to referee at the 2018 World Cup in Russia this summer.
Thursday's match at the St. Petersburg Stadium kicks of at 9pm St.Petersburg time or 6pm Celtic Park time. Celtic can expect a cold night as they attempt to hold on to or increase their advantage.
There are around 700 Celtic supporters currently making their way to St Petersburg and they will arrive to be met by sub-zero temperatures.
It's a bit chilly here in #SaintPetersburg this week (-10 this morning!), so don't forget your hats and scarves if you're coming to the #ZENCEL #UEL match.
We've also prepared a short guide for all the visiting fans ????https://t.co/GNGOeVJpEs pic.twitter.com/LWkE0ztME8

— FC Zenit in English (@fczenit_en) February 20, 2018
That though is unlikely to trouble the traveling support who will look to warm themselves up in one or two bars in St Petersburg ahead of the match.
Next stop St. Petersburg ☘☘ pic.twitter.com/cULLKT6KrZ

— paul the tim (@paulthetim) February 20, 2018
Zenit have also provided a useful information guide to the city for the Celtic supporters.
Before the first leg we reported on John Paul Taylor, the Celtic SLO's advice for the traveling support and this contains all the vital information regarding meeting points,security checks, getting to and from the stadium and safety precautions. You can read this HERE.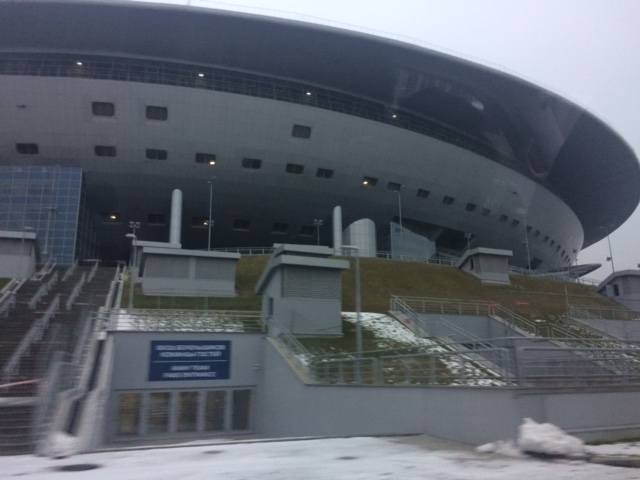 Here are a few of the highlights that Zenit mention to the Celtic supporters visiting St Petersburg.
1. St.Petersburg has excellent public transport and moving around the city is cheap and easy. The most popular way for tourists and locals to get about is to use the Metro. The underground train system is clean, efficent and safe, it costs only 45 Roubles (about 75c) for a single journey to anywhere in the network. The Petrvosky stadium is serviced by Sportivnaya metro station. The metro has all its signs in Russian and English and is not difficult to use.
2. An extensive bus and tram network also operates across the city with each journey costing 30 Roubles, however signs and announcements are often only in Russian.
3. The historic centre of St.Petersburg is a UNESCO World heritage site and with a population of around 5 million it is one of Europe's largest and most active cities. If you're looking for things to do on the days before or after the match there are dozens of museums, historical sites and tourist attrcations in and around the city. Take a look on the official St.Petersburg city guide for more information on what to do in the city.
4. If you're looking for entertainment before or after kick-off you have Nevsky prospect, the Northern capital's main street a few miles away from the stadium. If you're looking for something closer to the Petrovsky, try Vasillovski Ostrov (island), just over the bridge from the stadium. It has numerous bars and restaurants where you can try traditional Russian cuisine and drinks as well as other international dishes.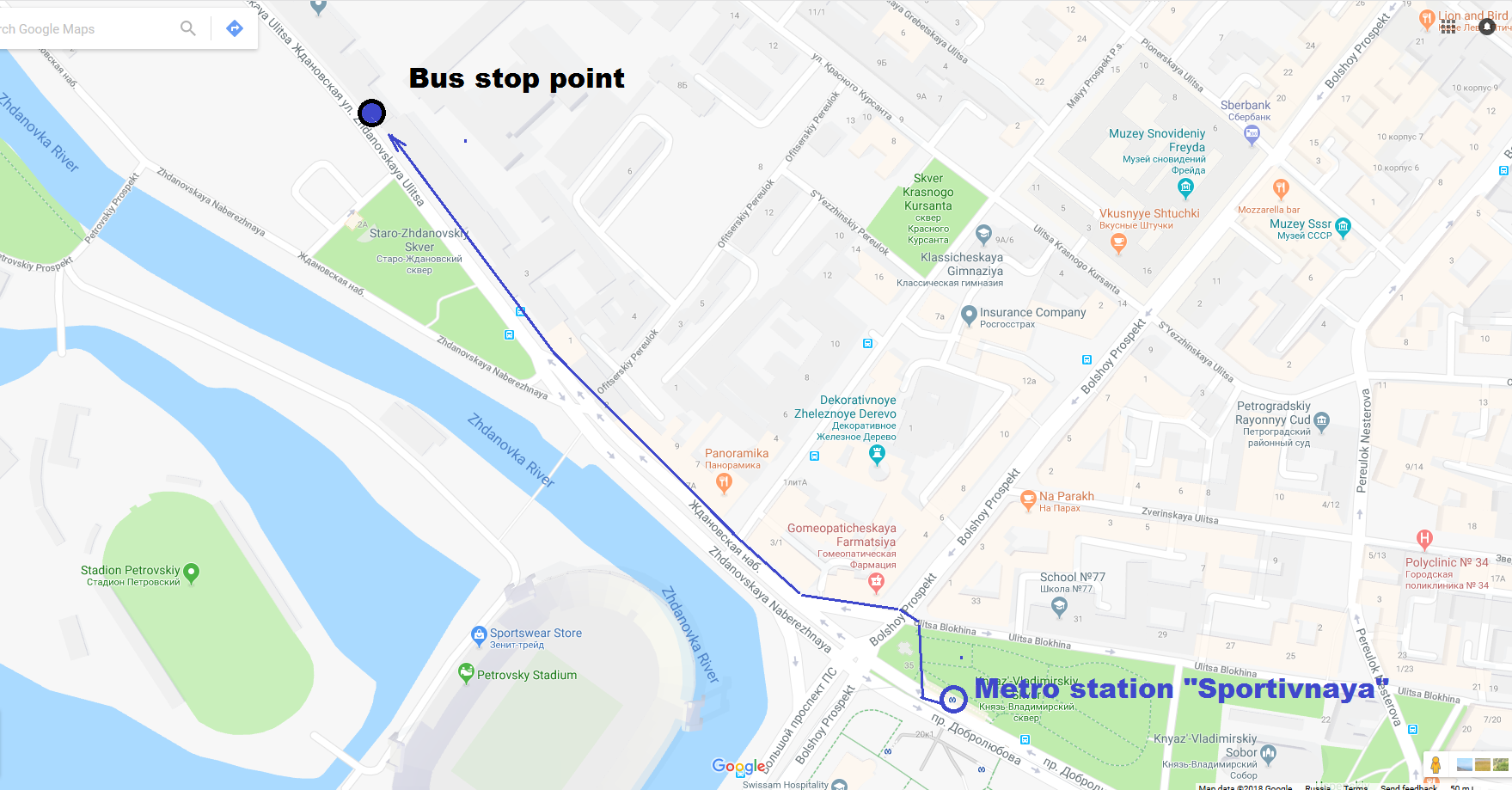 5. The area on the stadium side of the river also has many places to eat, drink and shop. Walk around Bolshoi Prospect and its surrounding small streets and you're sure to find what you're looking for.
6. Zenit's new stadium is a marvel of modern engineering, with a retractable roof, moveable pitch and climate control. It is one of the most comfortable and impressive sporting stadiums in the world and a great place to watch football. The 56,000 seater arena (rising to 68,000 for the World Cup) is situated on Krestovsky Island in the centre of St. Petersburg and is next to the Divo Ostrov theme park. It is a short walk from the Krestovsky Ostrov Metro Station (Purple line) and a purpose-built metro station is currently being constructed for the World Cup right next to the arena.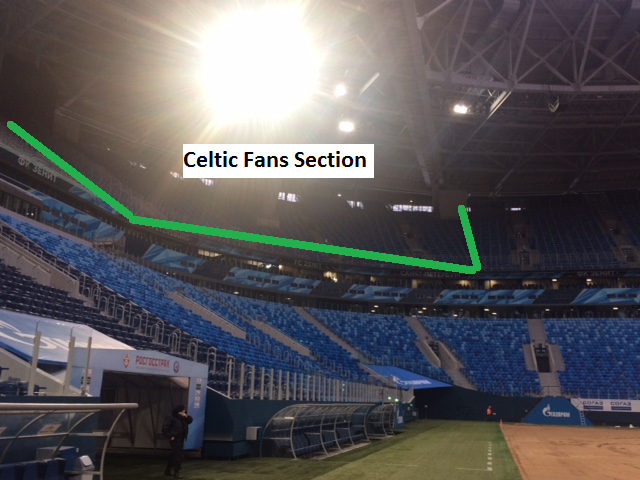 LISTEN to the new podcast from The Celtic Star – A Celtic State of Mind with special guest this week Frank McAvennie. Frank is on to talk about the Centenary double winning season and as usual it is a wonderful listen! The podcast was recorded in the Tollbooth Studios in Stirling so the sound quality is first class! Enjoy…