27 August 1983 won't be remembered too well in the long history of Celtic football club, but for me it will always be remembered as the day I made my first visit to Celtic Park. As a 5 year old who had grown up around a Celtic daft family it was trip I couldn't wait to make. My older brother Benny had been saying that he would take me to an upcoming match and that day gave him a perfect opportunity.
The sun was shining in Glasgow and the football season was only a couple of weeks old. Benny had been going to the Celtic games since the mid 70's and at 17 he was given the responsibility to get me to my first game. After strict instruction from my mum we made our way from our home in Riddrie to the match.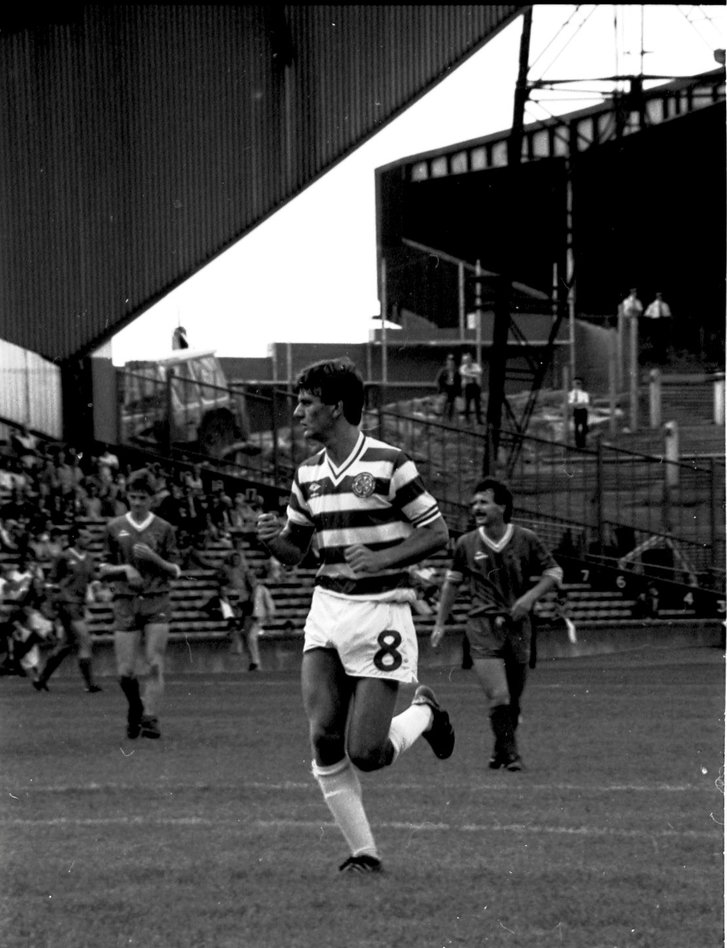 The visitors that day were Brechin City in the 2nd leg of a league cup tie. The first match earlier in week had seen Celtic claim a narrow 1-0 win. The expectation would be that Celtic could add a few more goals at home in the second leg.
I don't remember too much about the game but that is probably a good thing. The match finished 0-0 and there was precious little action in either goalmouth. What does stand out in my mind was the walk towards the stadium approaching the main stand and the fans standing around the main entrance. Entering the stadium through the old turnstiles at the main stand with a click and a clunk, then walking out through the stairs to get my first glimpse of Paradise and the players warming up on the pitch.  it was a brilliant experience.
Benny had bought me a match programme on the way into the ground and he gave me a pen to go stand at the tunnel entrance for autographs. Tommy Burns walked passed on his way back to the dressing room, he stopped and signed my programme. A great keepsake for my first match. This match and performance was probably as low key as you can get. 0-0 draw with a team from a lower league and scraping through to the next round of the cup, but the memories I have will always stand out.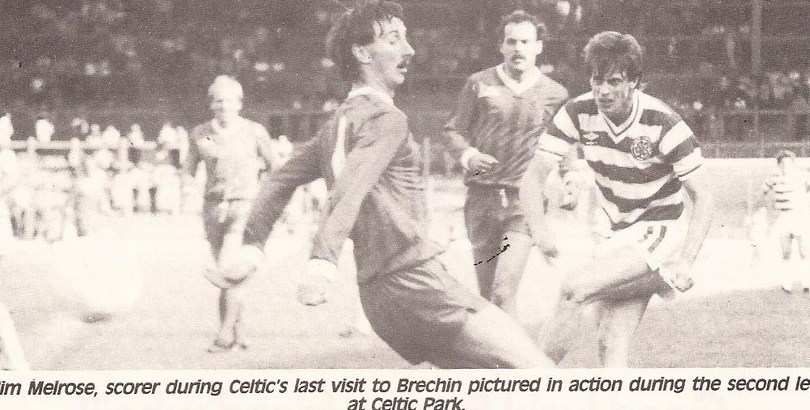 I attended a Celtic AM event at Malones in Glasgow on the 2 December 2017 and part of the line up included Willie McStay. Willie was speaking about his time at Celtic in his playing and coaching days and his immense pride in appearing in the hoops, especially to do so with his brother Paul. He told the story of his debut in the first team at Celtic Park as the 0-0 match against Brechin in 1983. As it turns out there were are few firsts that day, including Brechins' first visit to Celtic Park.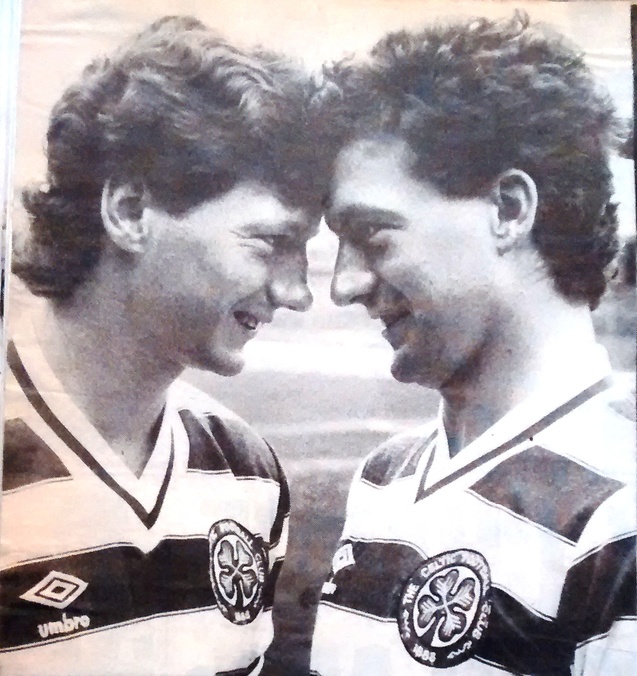 Almost 35 years later, Brechin City made another trip to Celtic Park, this time on Scottish Cup duty. Much has changed around the club and stadium since 1983 and the area is completely unrecognisable.
I now take my seat in section 409 in the North stand with my 2 children, and my brother Benny always looking to remember the spirit of the Jungle stands with his son at the back of the standing section and we probably wouldn't have it any other way.
The emotional attachment to Celtic goes further than a match result. Celtic is more than a club to so many people and that's what keeps generations of families and friends coming to Celtic Park year after year.
Written by Martin Donaldson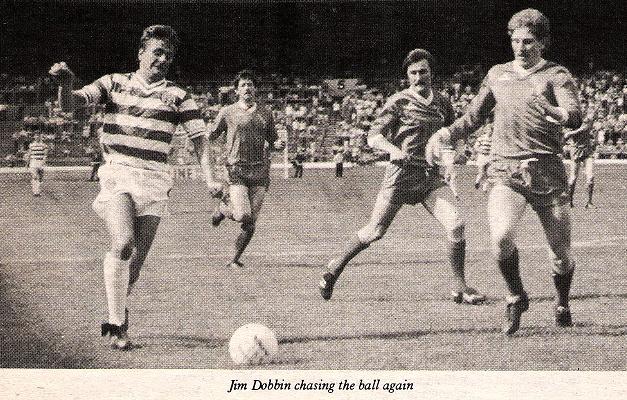 FANCY writing for The Celtic Star? We only really bother about Celtic, so if you have a Celtic related story or a feature idea you fancy writing, then let us know. Just email editor@thecelticstar.co.uk and we will get right back to you. And you will earn your place in out contributors Panini book, below..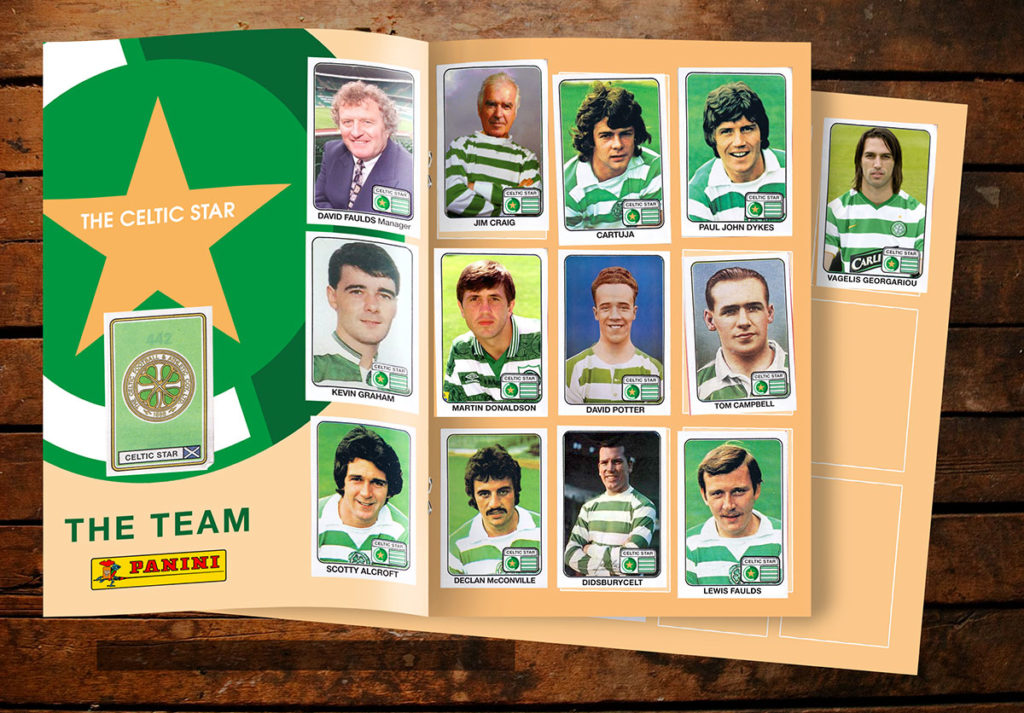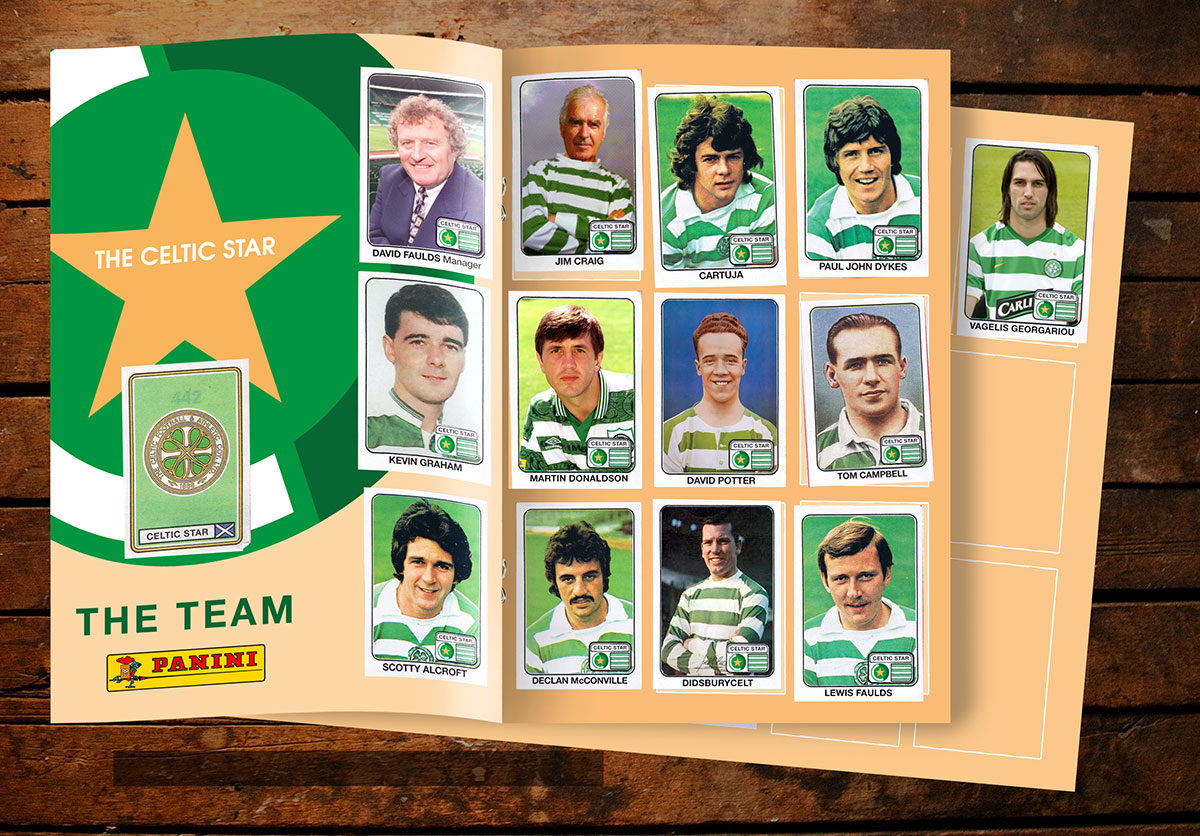 OUR NEW BOOKSTORE IS NOW LIVE!
Visit www.thecelticstarbookstore.co.uk now! Get one of our Obsessed with Celtic t-shirts which comes with a FREE copy of In the Heat of Lisbon!