Wow!! A masterclass… So proud!…What a game!…What a night!…What an occasion!..And oh my god what a team!…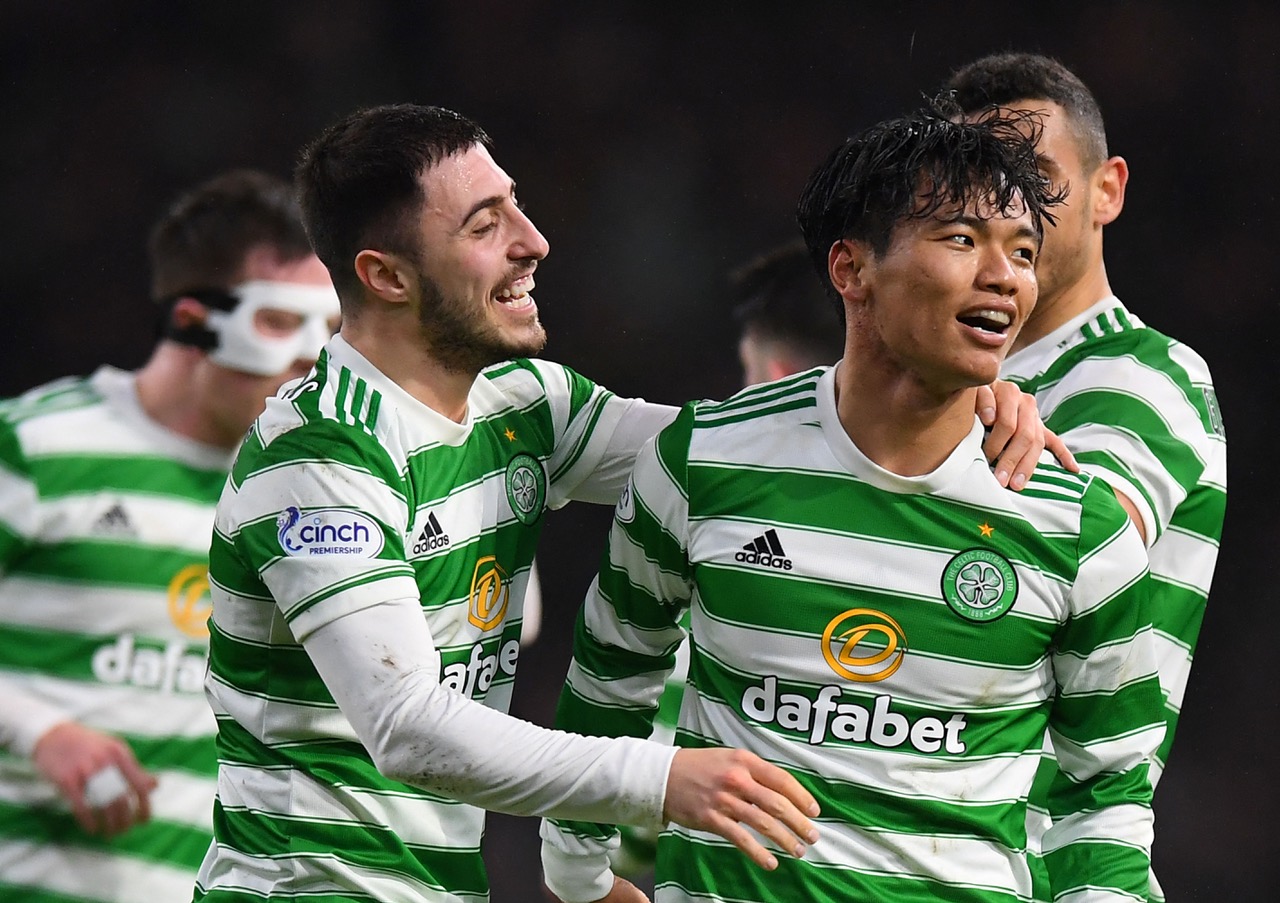 I am still buzzing from last night … my first thought as I woke this morning should perhaps have been 'what do I need to do first to get my weans ready for school' however it was simply 'yas! were top of the league'…
When I lived in the UK I took atmospheres like this for granted. After living abroad for many years I now realize this atmosphere is a result of over 100 years of euphoric highs, devastating lows, passion filled rivalries and tradition poured into 90 min that can't be replicated. pic.twitter.com/PphV3C17Fp

— Paul Dalglish (@DalglishPaul) February 3, 2022
It took a mere seven minutes to turn my pre-game nerves into sheer joy and pride last night thanks to future Manchester City player Rio Hatate and his effortless class. I am not wishing the lad away but let's face it he will be one of MANY that the super-rich vultures will be sniffing around as we speak.
Every player in the Celtic team performed astoundingly well oozing class and dragging their jelly legs around the park all the way to the final whistle and they deserve all the plaudits that will be inevitably coming their way.
There will be some obvious headline grabbing performances from last night that will get particular focus and attention however I would like to offer a special mention to three Celtic players that might not get the full media spotlight that they perhaps should.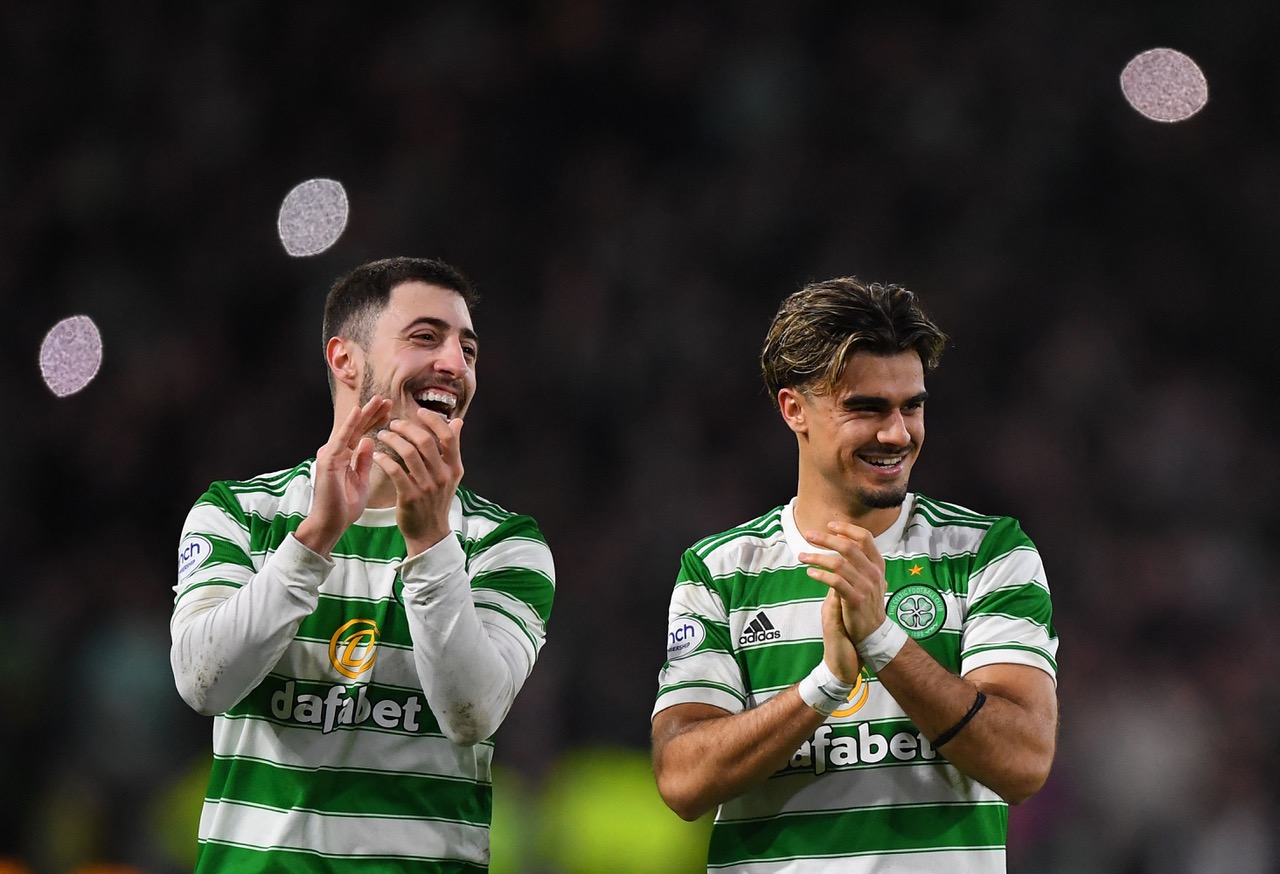 Wow!! Josip Juranovic (JJ) what a player! £2.5m -An absolute steal for this guy. His energy and drive combined with his technical ability and footballing intelligence is mind blowing and this combined with his overall character and what he brings to the team in terms of this system means that we have a player on our hands that I GENUINELY don't think we could find anybody better in the footballing world for his position.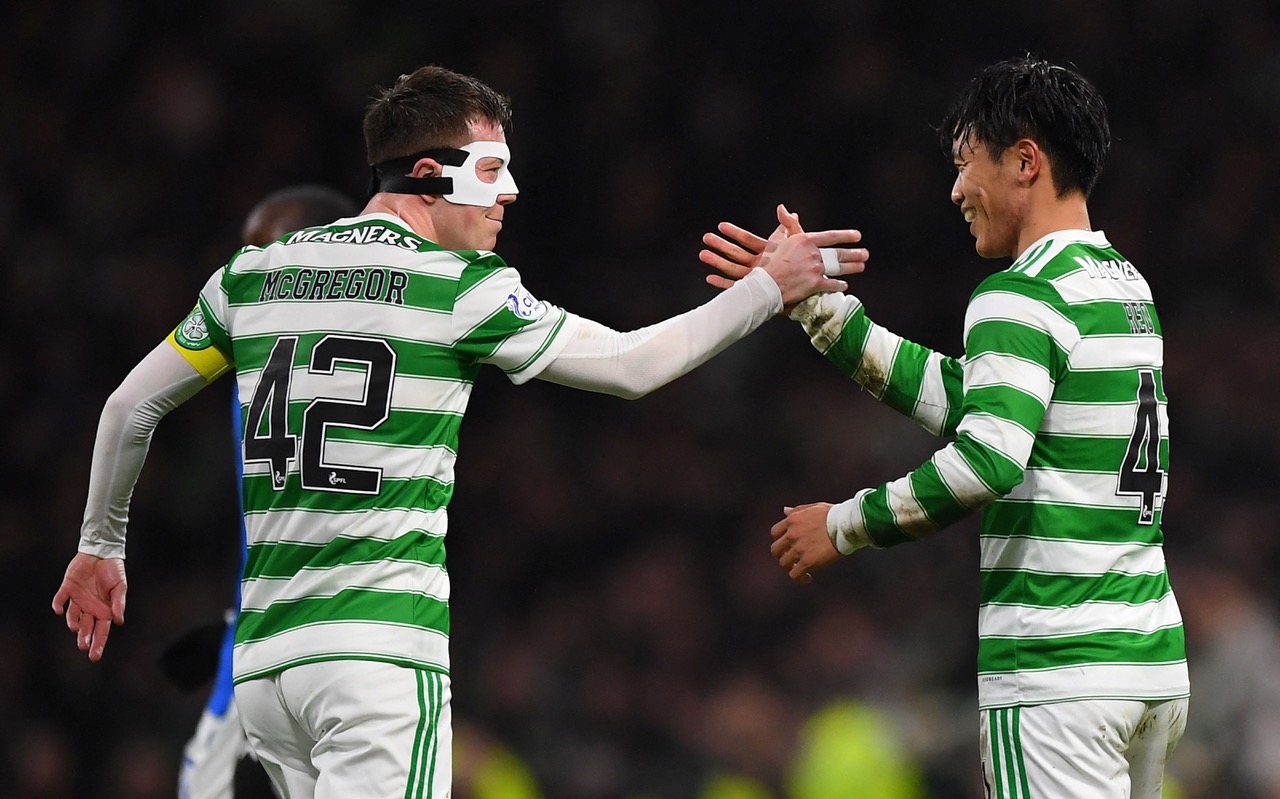 A masterclass… Callum McGregor. For our team, our system and his specific role within it I think he plays as close to 'perfectly' as anyone possibly could. His leadership, his character, his passion for the club and the fans, his footballing brain, the tempo to his play and his technical ability should be an absolute masterclass in midfield mastery for any aspiring young midfield wannabe.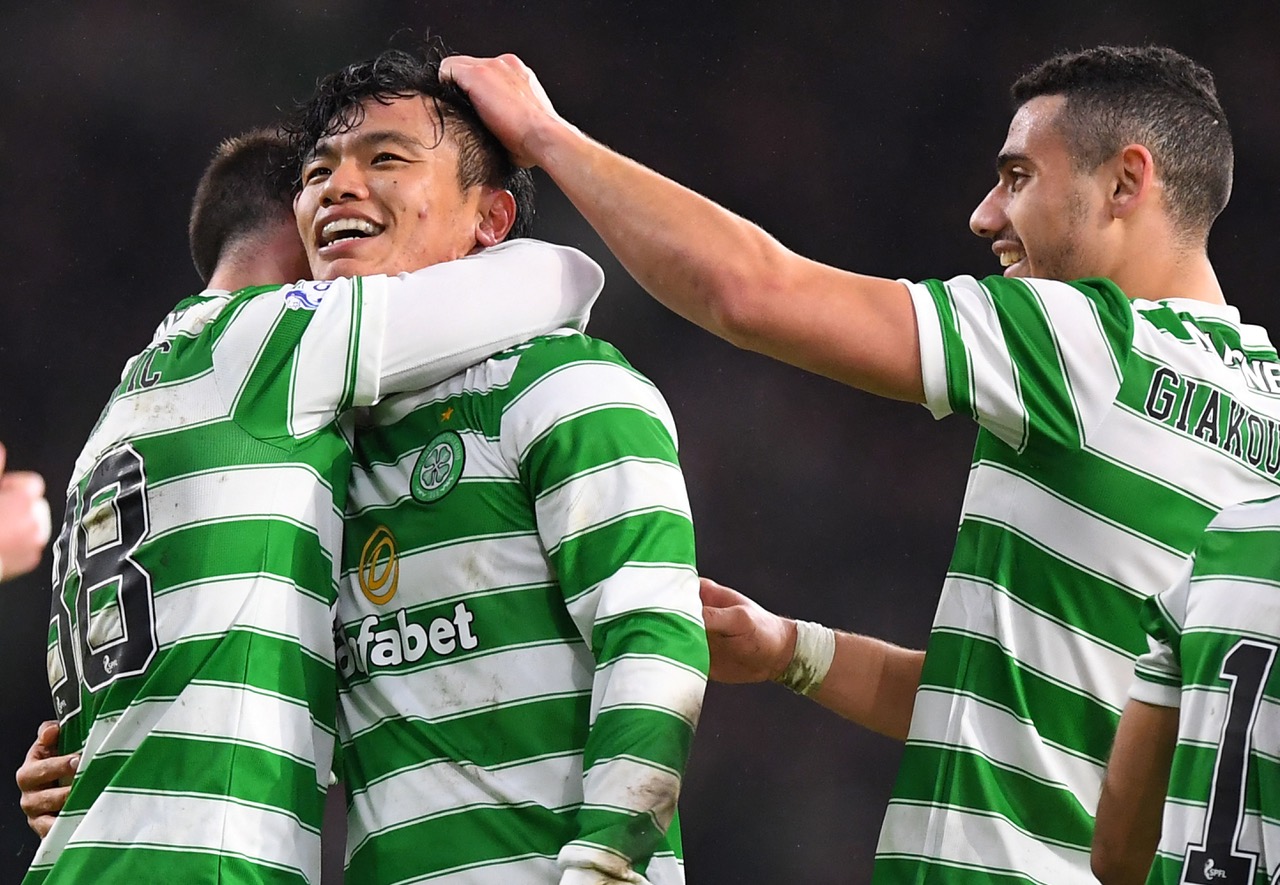 So proud!! Giorgos Giakoumakis (GG). This boy is coming on leaps and bounds and if I'm being honest I kind of feel for the lad a bit. He is not a super young striker and therefore is not afforded time to develop his game at this team and within this system. This could be down to price tag, his scoring tally in the Dutch top flight, and the fact that 'in theory' he isn't supposed to be a perfect fit for our system and is here to provide something a bit different and I don't think some of our fans or the media for that matter quite understand that or adjust their expectations accordingly.
I think that last night and at Tynecastle he led the line superbly and seeing him chasing and harassing down at our own corner flag made me so proud of both him and our team. He is 'at the moment' a player who is working his socks off and seems to perform at his best when he is 'in amongst it' rather than having space and time to think. He is improving all the time and has to compete for a place with a couple of little buzzbombs and I think with a few more goals and a little bit of confidence he will come good and be a very fine asset that ANY team would love to have.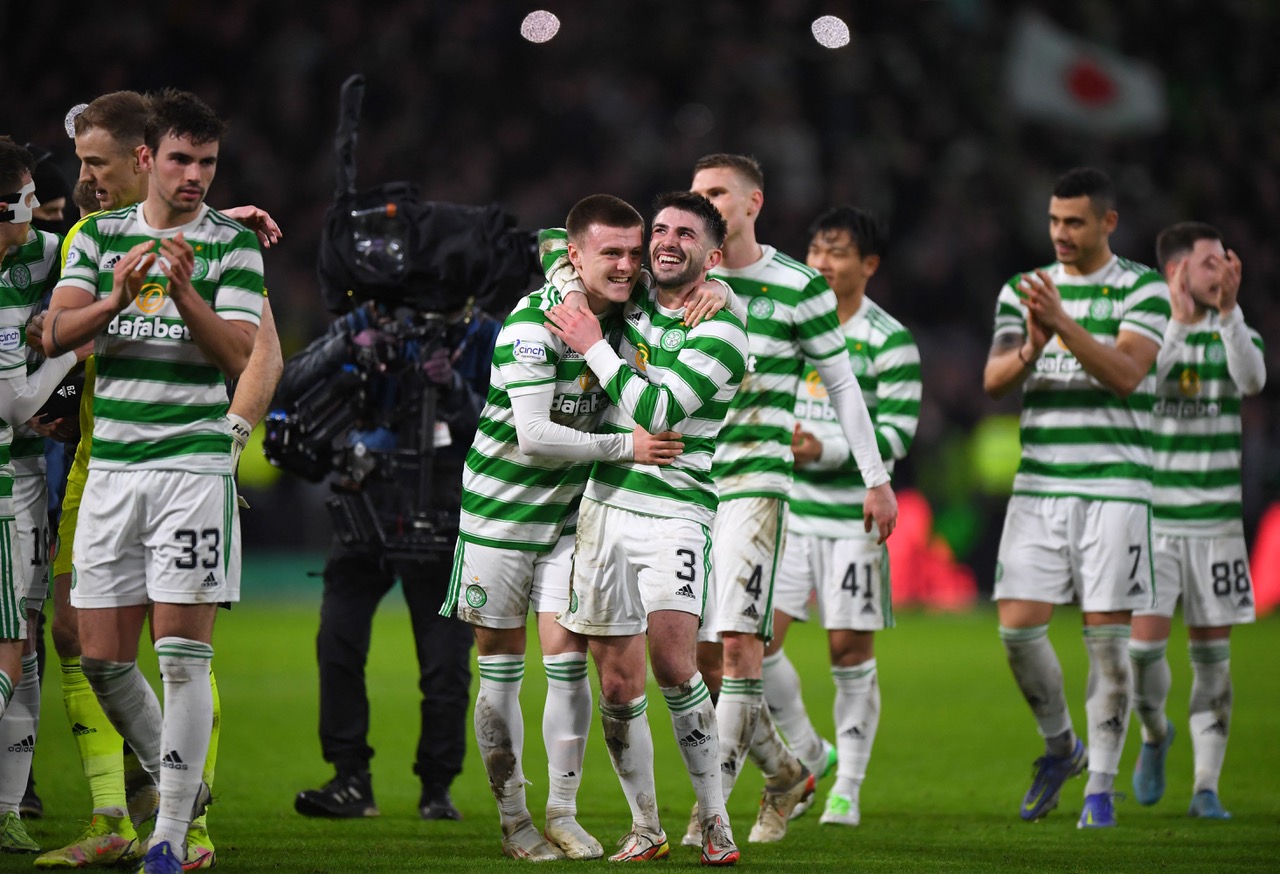 A special mention should also go to Greg Taylor who I do believe gets a lot of stick but is a quality player who seems hell bent on improving all the time and I think again with a little bit of confidence he will become a fan favourite in no time.
I hope everyone enjoyed last night and are basking in the bragging rights at work today, all the best and Hail hail.
🍀 𝙒𝙝𝙖𝙩 𝙖 𝙣𝙞𝙜𝙝𝙩 𝙪𝙣𝙙𝙚𝙧 𝙩𝙝𝙚 𝙡𝙞𝙜𝙝𝙩𝙨…. 🍀

🎥 𝗘𝗻𝗷𝗼𝘆, 𝗖𝗲𝗹𝘁𝘀! #UNIQUEANGLE #CELRAN #ROLLWITHIT pic.twitter.com/upmtEcQik1

— Celtic TV (@CelticTV) February 3, 2022
Graeme (not 'Souness' and certainly not 'Sharp')