SPFL CHIEF Neil Doncaster believes that the first Glasgow Derby will be taken in by supporters in October. The fixture list was released yesterday and Rangers will travel to Celtic Park on Matchday 11 and Doncaster is of the opinion that there will be a crowd watching the match between Neil Lennon and Steven Gerrard's sides.
As reported by the Scottish Sun, Doncaster believes that the supporters will be able to go to the first match between the clubs as Celtic go for 10IAR. Celtic are to play the Ibrox side on October 17 in what promises to be a hectic fixture with supporters chomping at the bit to attend.
The Scottish Government are yet to give a green light to clubs which means that they can play bounce matches with the kick off due at the beginning of August but when asked, Doncaster is hopeful that the situation transpires to allow supporters back.
"We certainly hope so. But we are in a situation where we are not even allowed to play friendly games, never mind competitive games.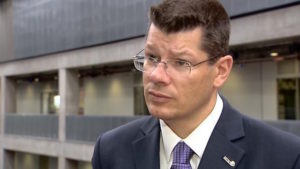 "We are waiting on Scottish Government approval, which will hopefully be forthcoming shortly, for friendly games and then the commencement of competitive matches on the first of August.
"We are working with the Scottish Government on hopefully getting fans in as soon as safely possible.
"We have been starved of football for four months and we have seen leagues across Europe returning, in some cases with quite a few fans inside the stadium.
"We are working closely with the government with the plan for friendlies to return very quickly, the game resuming competitively on August 1 and fans returning as soon as is safely possible."
Supporters have paid their season ticket money and whilst virtual season tickets have been offered, that in no way equates to the feeling of taking in a live match. Supporters watch eagerly for updates as Scotland expects to move into Phase 3 of the lockdown on Thursday. This means that in the next stage, supporters would be allowed to take in matches in a socially distanced capacity.