HEARTS tried it against Celtic at Hampden in the Scottish Cup Final back in May and again at Celtic Park a few weeks ago so it's nothing new in the Scottish game. However Celtic's unusual kick-off tactic at Ibrox on Sunday certainly caught the home side by surprise and kept the game deep in their half for the first five minutes or so.
Remember in the first Beautiful Sunday in March 2018 when Dedryck Boyata got caught in possession and the Rangers scored in the first few minutes? Or the free-kick Mikey Johnston conceded at the edge of our box in the opening stages on our last visit? Both resulted in 1-0 scorelines with a couple of minutes on the clock.
That first kick from Odsonne Edouard made sure that there would be no repeat this time and it also set Celtic on their way to a fabulous victory, so well done to Neil Lennon for that one. A tactic incidentally that would never have been contemplated by a side managed by Brendan Rodgers.
How was this unusual kick-off viewed across the city, among the crest-fallen Ibrox support? We thought we'd investigate. Here's a selection of (the) Rangers fan comments.
"At first I thought WTF but looking back now it's actually not a bad idea, put the ball out high up the park and you can push right up instead of passing back. Caught us out a bit."
"Felt like it took us 5 minutes to get out of our half because of it."
"At first thought it was a mistake then thought about it. Spooked us from the beginning."
"It's maybe not a bad idea to try this."
"I said to the wife that someone in Asia just made a bucket load of money on the betting for the time of the first throw in."
"Mourinho has used this tactic for years, especially during his glory years at Chelsea. First time I've seen it in a while but it can be effective."
"It flattened the game for 5 minutes. Looked sh*te, but made a difference. Thinking back, we've been 1-0 inside 5 mins at Ibrox 2/4 home games, no?"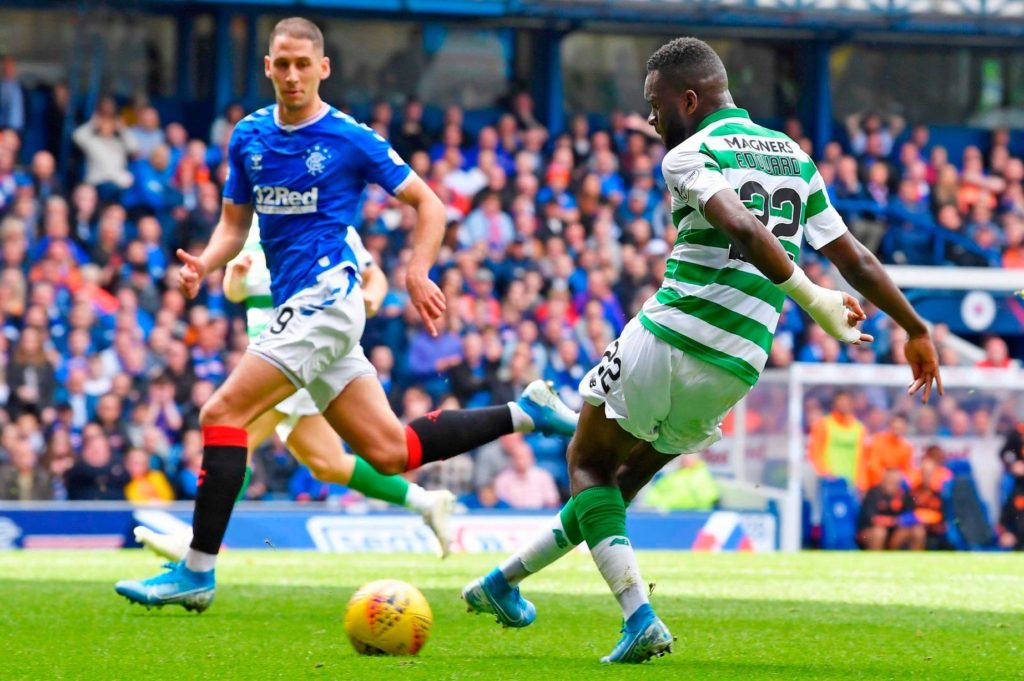 "Signalled their intent from the get go. I like the concept, worth a try."
"Stops us going on the high press right from the start of the match and lets them press us instead."
"I never felt comfortable from that point onwards and feared the worst."
"Graham Taylor's England teams used to do this quite regularly. Worked well for them on Sunday, put us on the back foot right away and we struggled to get in the game. Not having any wide players left us playing into a congested midfield every time we tried to clear our lines."
"Like Halliday's challenge last year set the tone for the match this did it on Sunday, I was surprised how much they were in control early on and it stemmed from that."
"Hearts done it to them not too long ago and their fans gave them pelters for it. It can be effective but it's a sign of their regression."
CLICK ON GREEN BUTTON AT TOP TO CONTINUE TO NEXT PAGE