Celtic's squad management this season has, being polite, been somewhat mismanaged and in truth it's far from being something unique to this dreadful campaign, though it has been more keenly felt this time around.
At the beginning of the season there appeared to be an early decision taken to rotate players early, to try and give as many as possible game time ahead of what we already knew was going to be a compressed footballing calendar. Though this was not practiced throughout, only in certain positions.
Particularly defensively this lack of continuity in selection cost us dear. Indeed, our inability to defend first and second balls from crosses and set-pieces was evident early – look back at the opening fixture a 5-1 against Hamilton where it is already a clear problem – and once the confidence was impacted through regular concessions we never quite recovered. This soon became our Achilles heel and has remained that way despite, you'd assume at least, intensive coaching to address it. The rotation of goalkeepers perhaps had the biggest impact.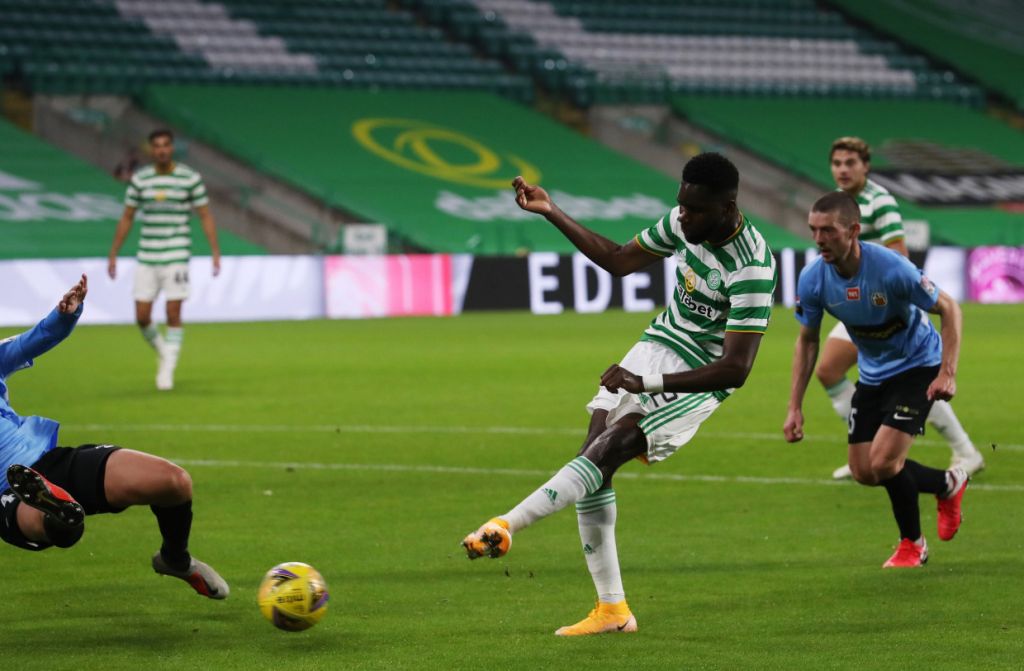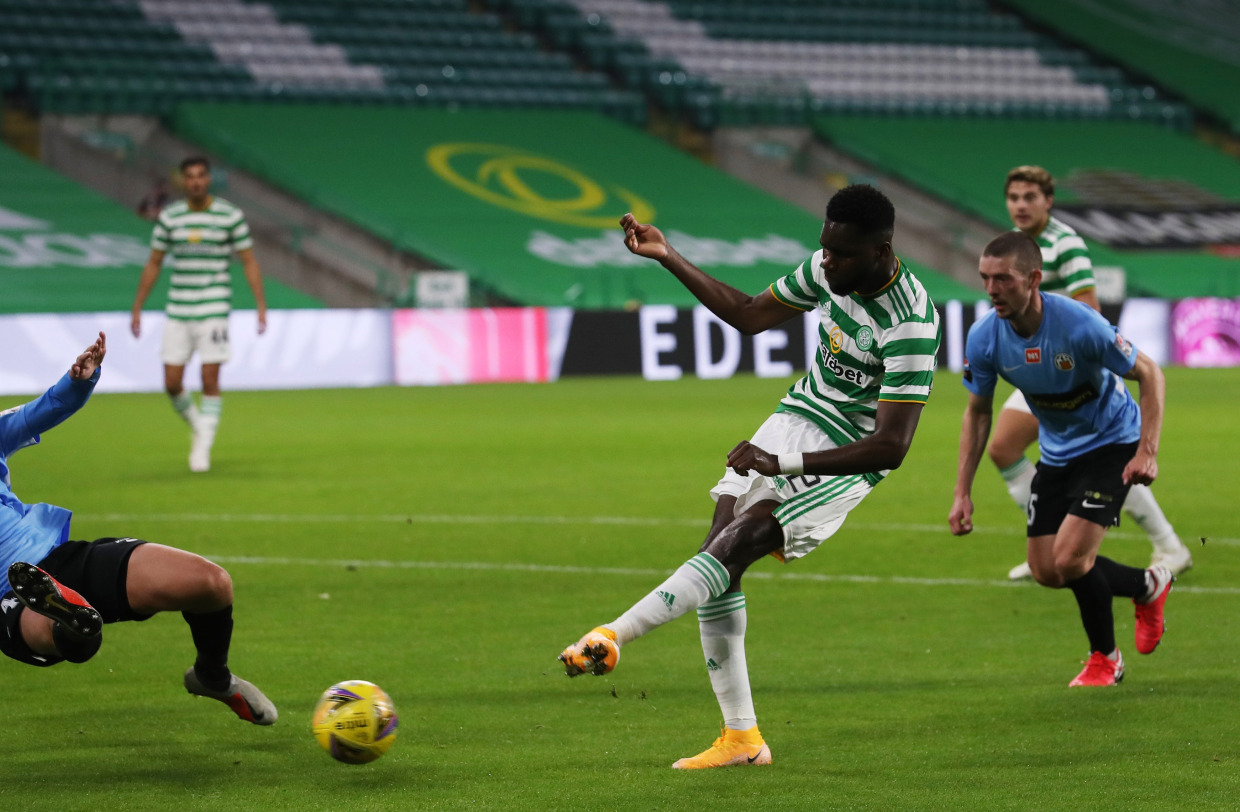 Whilst up front, and accepting Covid and injuries very much played their part, we rotated between Edouard, Klimala, Ajeti and Griffiths as well as regularly using Elyounoussi as a second striker also. The result was few strikers ever played 90 minutes on a regular basis and some of those such as Ajeti and Griffiths, who started late into pre-season or came back out of shape never gained the match sharpness that comes with a run of five or six full games.
In midfield it was clear from the start that Scott Brown was slowing, and rather than limit his role as Rodgers had, and Kennedy has attempted to do so of late with signs of improvement, the ever willing but diminishing Captain instead was trying to cover for ineffective full backs – Frimpong in particular – whilst attempting to organise a defence lacking in confidence, and almost returning at times to that every blade of grass midfielder he was when he arrived from Hibs. Brown was stretched too thinly, his mind still very much up to the task but father time had caught up with the ability to have his body react to the brain's instruction.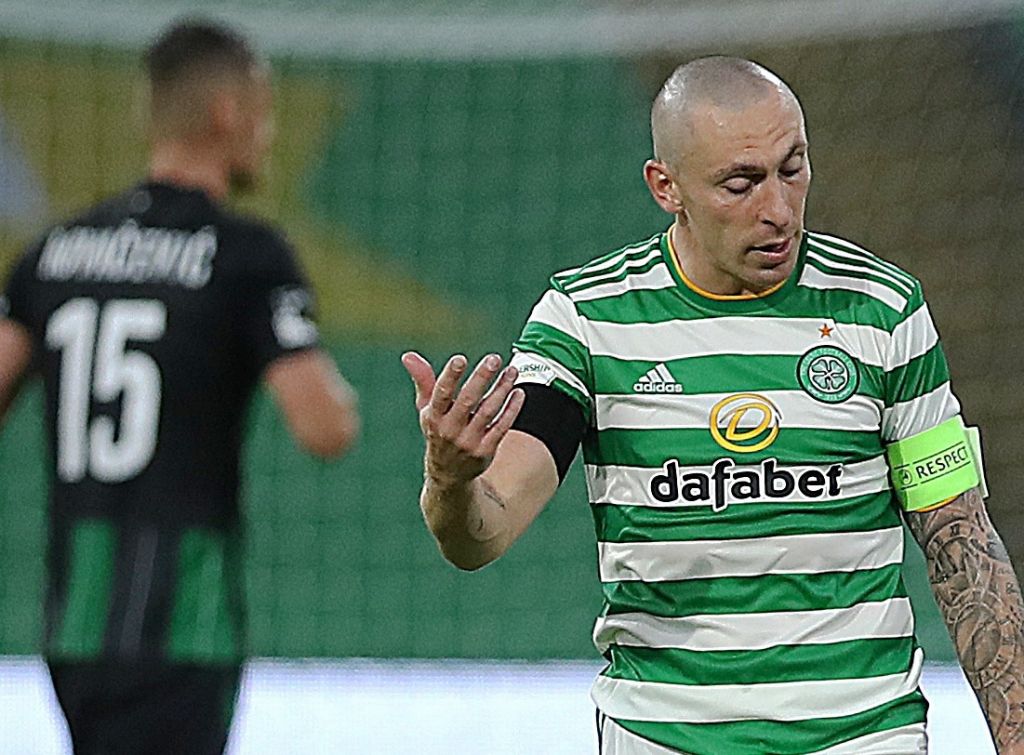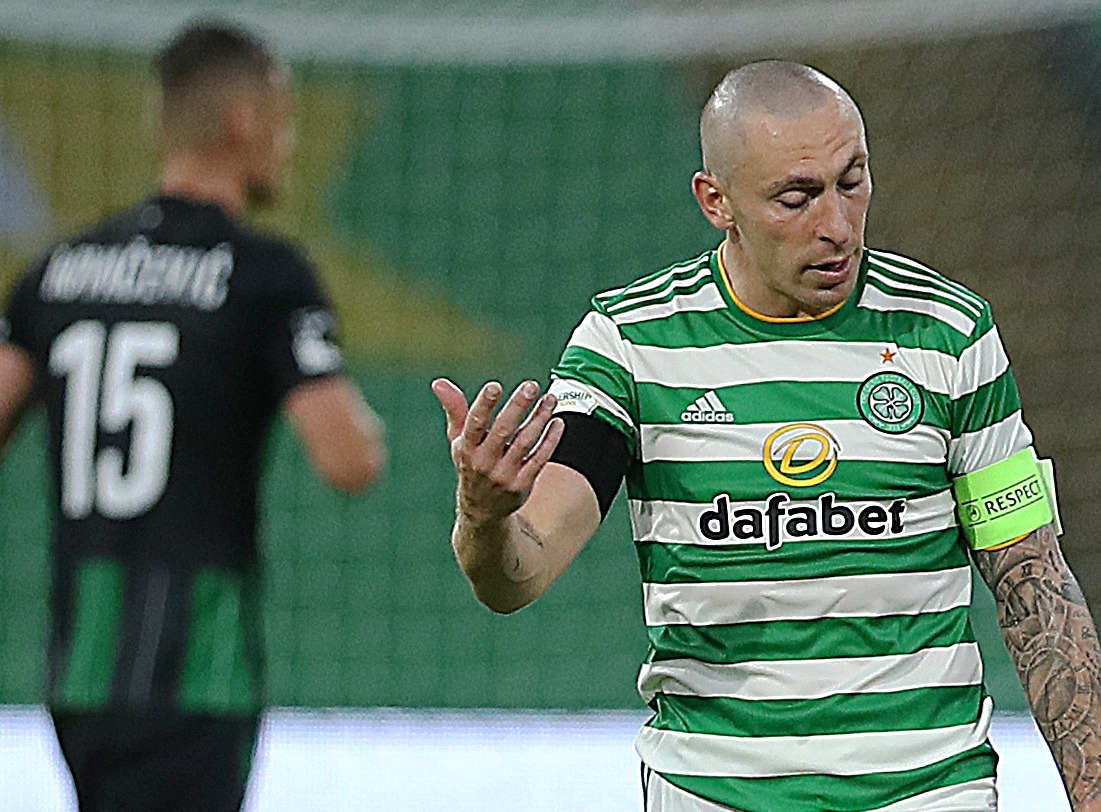 There is no shame in that happening, there is however when it is evident and your coach doesn't address it in a game plan or utilise a supporting cast such as Ismaila Soro to at least get a breather into a player. Callum McGregor has also played almost every minute as was Ryan Christie initially, whilst the likes of Luca Connell never played a minute and David Turnbull only came into the thinking far too late, when both could have been used at least on occasion or as reminder dropping standards meant someone was waiting in the wings.
And talking of wings, Celtic's issue with squad management moves to the wide players and also into recruitment. Neil Lennon in many an interview and press conference until the end of an extended summer transfer window made it clear he needed right sided attacking options, in the case of an overplayed, whilst carrying an injury, the decision not to back the manager in the transfer window proved costly as James Forrest broke down and was out for longer than anyone expected.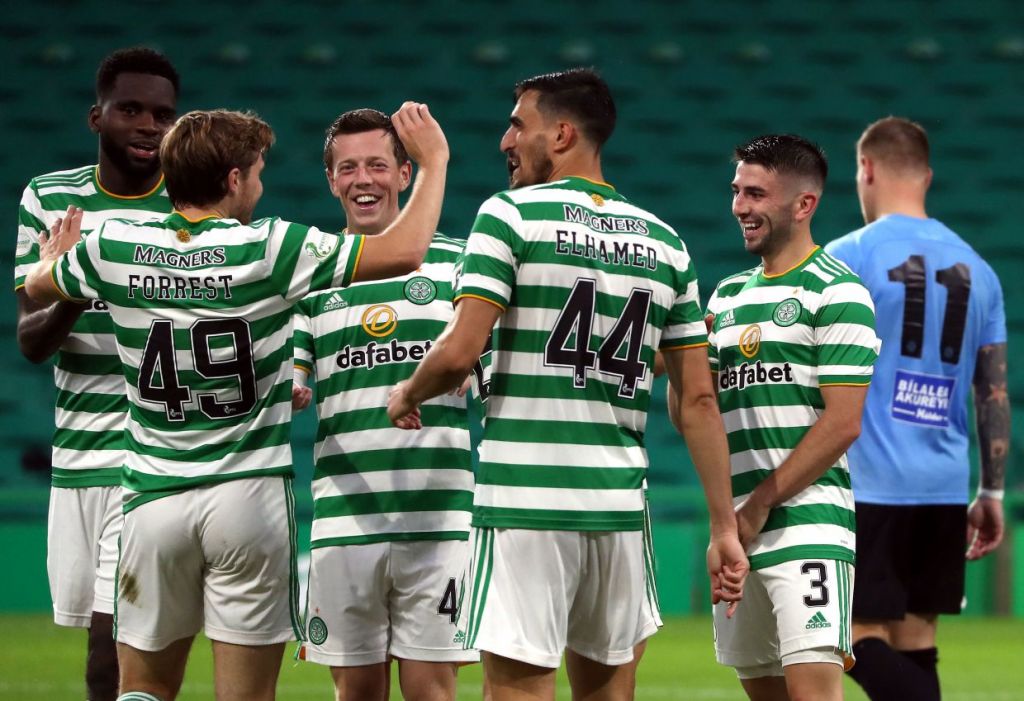 With his expected deputy Maryan Shved moved out on loan, and it appeared Karamoke Dembele paying the price for crossing the manager and Cameron Harper just not fancied or too young for a manager who habitually avoided youth until absolutely necessary – to be fair probably under the guise of protecting them from the pressures of the now fabled 'Ten' – Lennon's calls for experience going unanswered in the wide areas came back to haunt us.
Ryan Christie was played out of position until he bore no semblance whatsoever to the player we had seen in the first half of the nine-in-a-row campaign, whilst on the other side Mikey Johnston took longer than expected to recover from his knee injury and Moi Elyounoussi was left as a lone choice.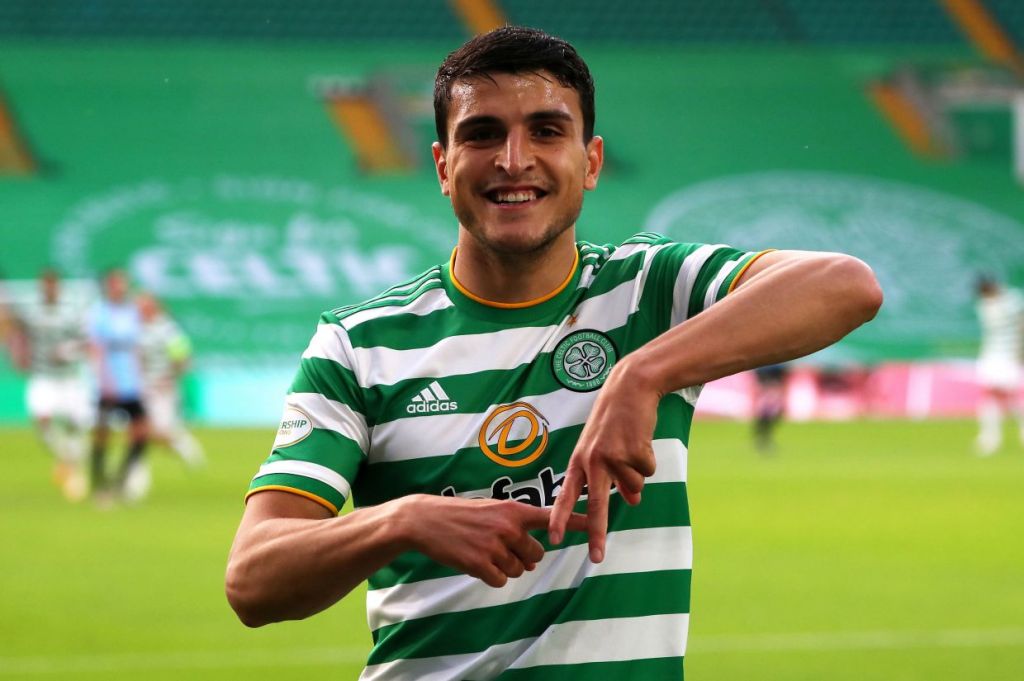 From there the manager flitted between the 4-2-3-1 with square pegs in round holes, to a 3-5-2, and back, before reverting eventually to a 4-4-2 diamond, something we are now stuck with in Forrest's absence through injury again, meaning the opposition already know what they are up against before we start. It also means Moi Elyounoussi cannot play his best position, yet is derided for a lack of consistency he evidences well enough when playing where he favours and is most effective.
And much of this comes down to strategical planning around recruitment and utilising the group we had. Celtic as ever emptied the squad early this season, with the likes of Jonny Hayes and Jozo Simunovic moving on, yet it was well into the season before Shane Duffy and Diego Laxalt, both expensive loan signings came into play. Moi Elyounoussi was a welcome acquisition, yet considering Lennon had finished the season prior utilising a 3-5-2 formation and both of the later loan signings clearly brought in to allow the side to return to that approach, Moi was never a player likely to fit into a 3-5-2 and his signing with the benefit of hindsight seemed at odds with the expected wing back approach.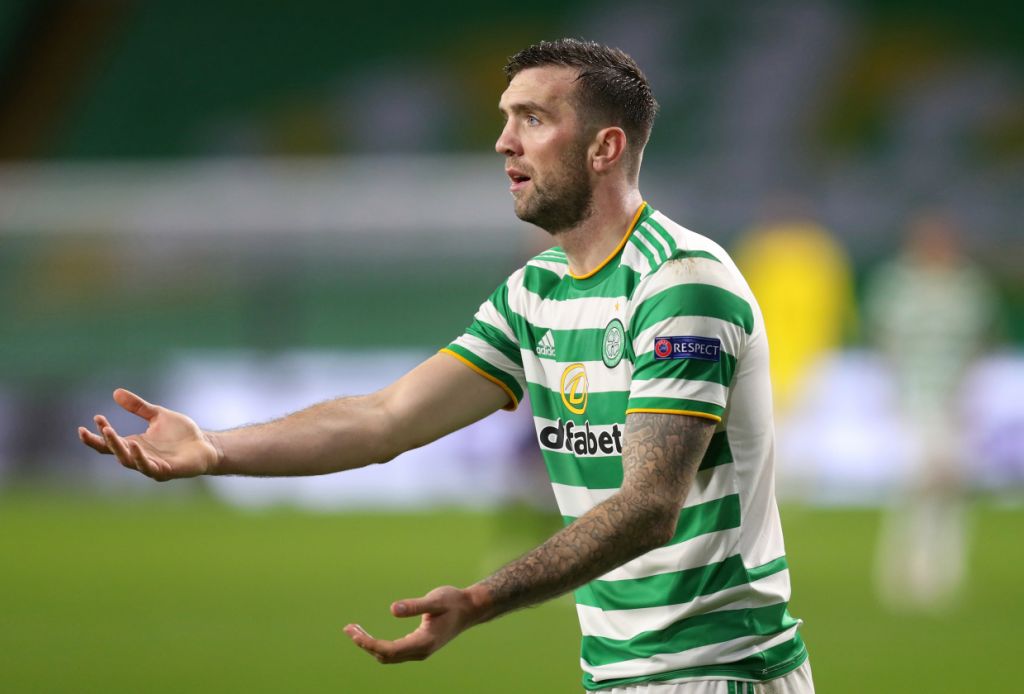 That said thanks to Duffy's poor form after an impressive start, and both wing backs being ineffective when it came to delivering assists, Celtic dispensed with 3-5-2 and returned to various formations based around a back four. Consistency was clearly impacted with chopping and changing players and systems yet it was also clear there were too many players allocated supporting roles that the manager was never going to trust with his job.
There is a lot of talk at the moment around a new manager and if it is as expected to be Eddie Howe it is a vital appointment. Yet a wonderful manager will be nigh on impotent if not supported by someone in charge of a strategic plan for the footballing department to ensure the reactionary recruitment approach we take is not replaced by a cohesive structure.
The manager needs to be backed and not just financially, he needs to be able to communicate his likely formations and the depth he requires to operate them all, and he has to be given the numbers and of sufficient quality to focus on delivering his tactical options.
There has been a lot of talk about a Director of Football, yet nothing concrete so far. The two names left standing appear to be Fergal Harkin and Richard Hughes. Harkins seems the favourite, and with his contacts both at Manchester City and worldwide of young talent to target, it could be that initially he would be a favourite to implement a structure that feeds into the first team identifying talent, but also manage a department to address the pathways and career developments of younger talents we have of late been losing to more organised clubs.
Such a structure would also mean Celtic could manage the contract situation of players, exploiting the best time to sell, whilst ensuring someone is waiting in the wings and already has a good amount of first team experience, gained through previous and planned out loan moves, and is ready to step up. It means a manager can plan for the early qualifiers for European competition we have every year, when historically we appear to be surprised when they come around so soon, as last year's players have been sold and current targets not over the line in time.
This is something Celtic have struggled with. This year there were more than acceptable reasons for keeping players, yet if lessons were honestly being learned most supporters and the club, with the benefit of hindsight once again, now know that keeping players approaching the end of their contracts or attracting interest elsewhere results in a player, or as with this season multiple players, perhaps not giving their all and protecting themselves ahead of a move away.
A Director of Football rather than a hybrid micromanaged De Facto approach from a Chief Executive would certainly ensure future incidents like this season were minimised. Someone with a clear remit and an ability to allocate specific staff to specific roles whilst focussed only on the football, rather than other areas of the business, would be beneficial to say the least and long overdue.
And perhaps the most important thing will be to trust those he tasks to carry out their roles and back them. If they have been told they can do something and have made promises, they need to be trusted in their judgement and supported. No more agreements with players made to agents and the goalposts subsequently moved when players arrive for talks, as we look to change agreed terms and conditions. That approach is not only detrimental to the squad being built it undermines a manager and it impacts our reputation in the game with agents, clubs and players. I could guarantee that reputation has already impacted on our attempts to target a new manager.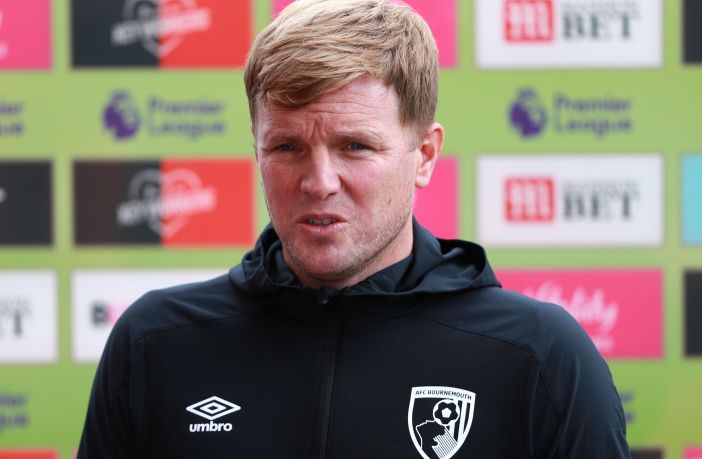 Celtic, we hope are about to employ a coach with a vision, one who historically likes to build something and when it is over leave a legacy and culture behind. Yet to support that on-field vision Celtic need someone separated from the role of the Chief Executive who can design and implement a footballing structure through all facets to support that vision.
A Director of Football, or whatever we want to call it is just as, if not even more, important than the appointment of Eddie Howe. Someone who can manage the day-to-day scouting, recruitment and analysis side of things with his own team, tuned into every need of Celtic's new boss, one with a long-term plan that will allow the Head Coach or manager to focus on what will be a huge job this summer, building a first team, a supporting squad and getting his philosophy across in a very restricted timescale.
Squad management, both in building for the season in advance and having the manager given the tools he asks for to cope with the group when transfer windows close, has been lacking at Celtic for some time. We are more acutely aware now as it has seeped into our domestic dominance whilst previously it eroded our European ambitions as the thought of a record breaking tenth title blindsided many of us.
As and when our new coach and his team arrives there has to be an appointment alongside him in a Director of Football role immediately. The task ahead is too big for one man, and football operations, it has been clearly evidenced, is no place for a Chief executive to be involved in every decision. The days of a detrimental micromanagement approach have to leave as its architect does.
After one of the most painful seasons for some 20 years, Celtic it appears is awakening to how big a task we have ahead. If the new manager is to be Eddie Howe, then the club should be commended for attracting such a calibre of manager. If he is to be a success the Celtic Board need to be aware that Howe is not enough on his own, the person employed in the Director of Football has to have the skill set to match. With little news on such an appointment for some time we have to believe it is not a plan the club will now dispense with or choose to dilute the role in some way to compensate for an expensive coaching team coming through the door.
The employment of a Director of Football is essential if Celtic wish to maximise Eddie Howe's undoubted potential. There can be no half measures now.
Niall J
David Potter's new book Alec McNair – Celtic's Icicle is available to pre-order now. It's out shortly…