HENRIK LARSSON couldn't do it, Willie Wallace who called me this morning to talk about Celtic, couldn't do it not could other goalscorers like Kenny Dalglish, Harry Hood, Dixie Dean, Frank McGarvey or even Chris Sutton who was at the game today.
James Forrest could do it and he did it today – he scored four times in the first half for Celtic – the first time that this has been done since the 1950s.
Alex McLeish are you watching? No? Probably at Ibrox…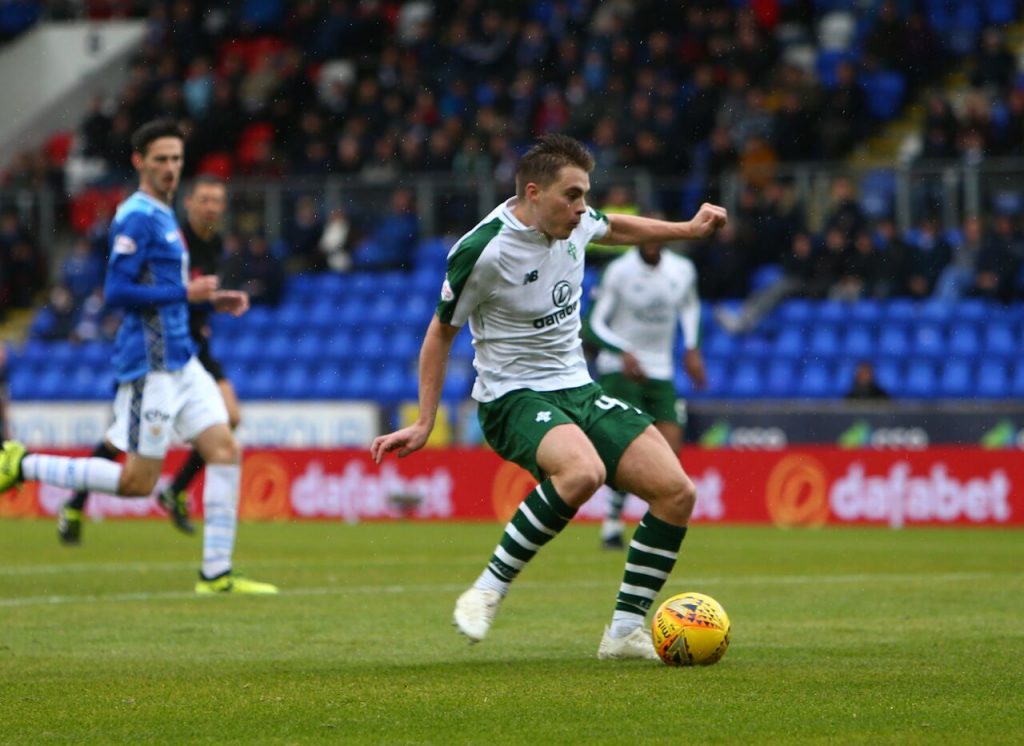 Celtic were actually on the back foot for the opening ten minutes with Craig Gordon by far the busier of the the two keepers. Tommy Wright, such a shrewd manager, saw an opportunity to exploit Celtic's post European frailties and tried to play an expansive pressing game a la Salzburg and it seemed to be going according to plan until Celtic clicked into gear after the early scares from the home side.
James Forrest started the charge himself with a great run and shot which the always excellent Clark blocked in the St Johnstone goals. McGregor got the re-bound and his effort was cleared for a corner. After that it was 35 minutes of pure, beautiful, inventive attacking football from the Champions and if it was a boxing match Tommy Wright would surely have thrown his towel onto the park to avoid further punishment for his battered and bruise down and out side.
The floodgates didn't open for another 5 minutes when James Forrest took advantage of a Saints player slipping to drive to the edge of the box before passing to the in the mood Tom Rogic, who had his best game of the season. The big Australian's delightful ball found Edouard who should have scored but this time Clark was beaten by the rebounded effort from James Forrest.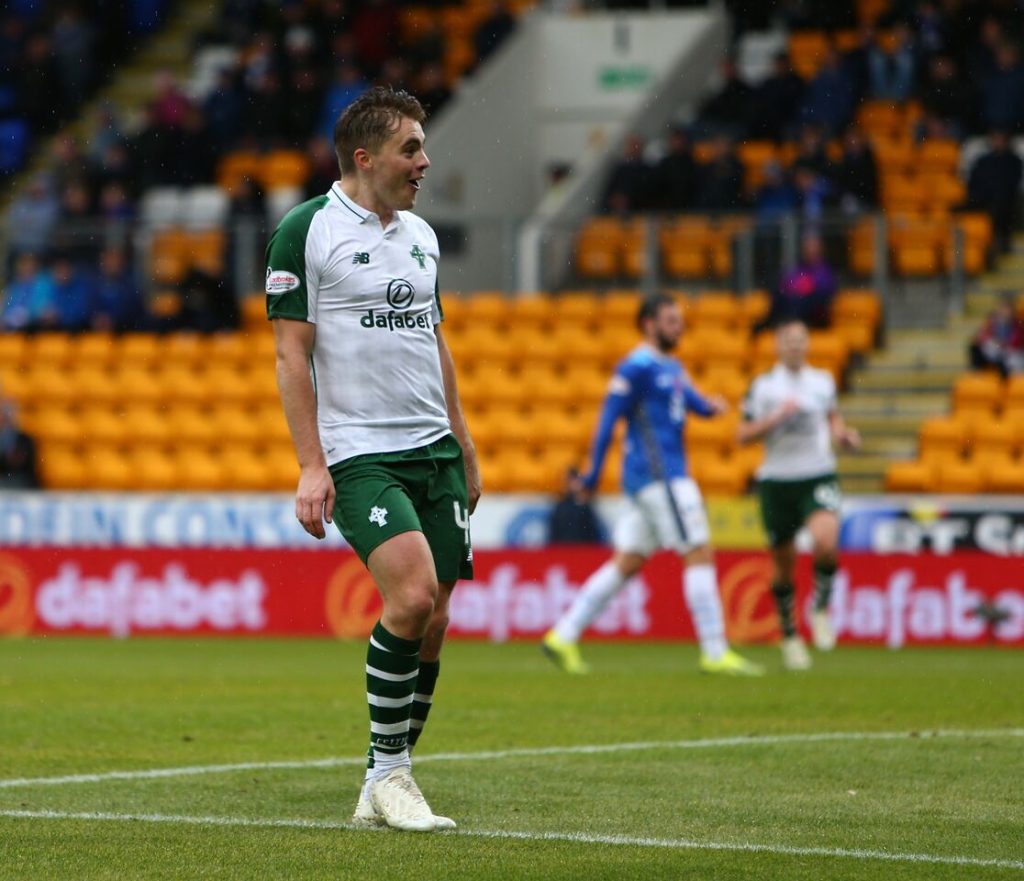 Celtic continued to bombard the Saints goal, Tierney was causing all sorts of trouble for the home side down the left and Benkovic was winning every corner but couldn't get his headers on target. A second goal was coming and it was Edouard whop got it, driving his low shot into the the far corner.
Forrest almost got another shortly afterwards and Griffiths had a free kick brilliantly saved by Clark, who was clearly the best St Johnstone performer on the day. But number 3 was coming and after a beautiful one two with the Wizard of Oz, James Forrest was secured second of the afternoon. It was scintillating football from the Champions and a warning to the rest of the league that Celtic were back scoring again!
Another Forrest – Rogic one two ended with the winger securing the match ball by making it 4-0 on 37 minutes and the Prestwick Pele wasn't quite finished there before the interval and again with Rogic involved, he got his fourth and Celtic's fifth of a sensational 45 minutes.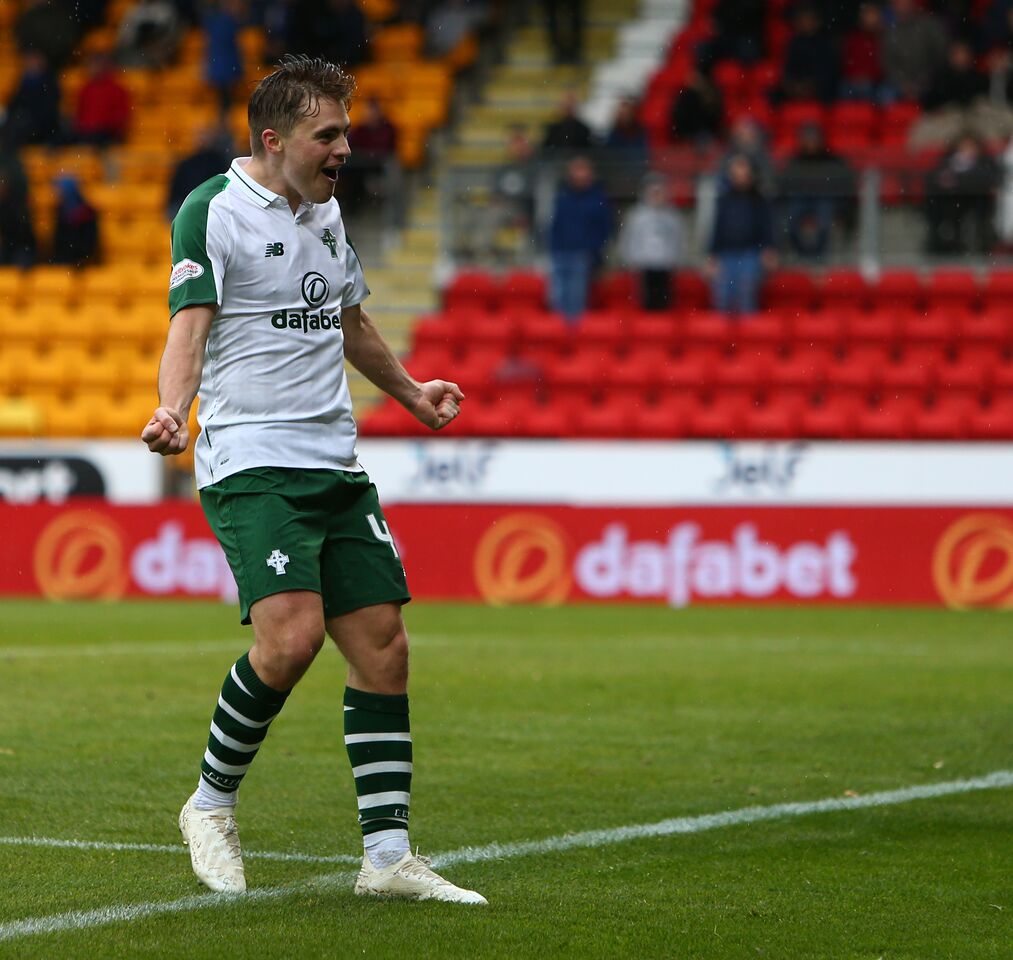 The second half saw Danny Swanson's disgraceful assault on Forrest – crudely there was no other way to stop him other than by resorting to common assault. Kevin Clancy had no choice but to issue a straight red card and you just known that Tommy Wright will not be appealing this one.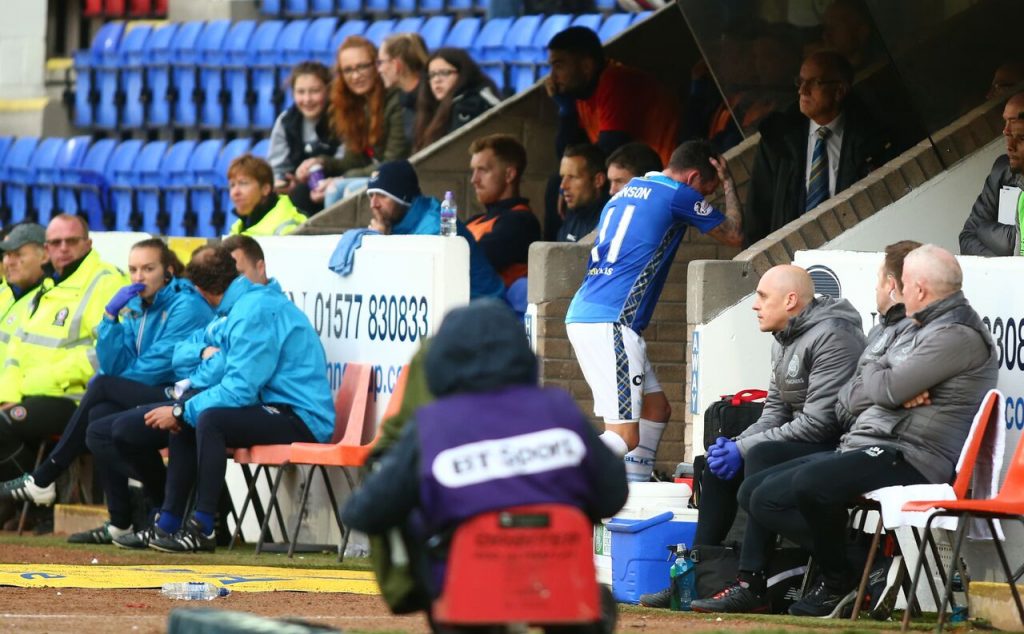 Callum McGregor gave Celtic a 1-0 second half victory to make the final score St Johnstone 0 Celtic 6.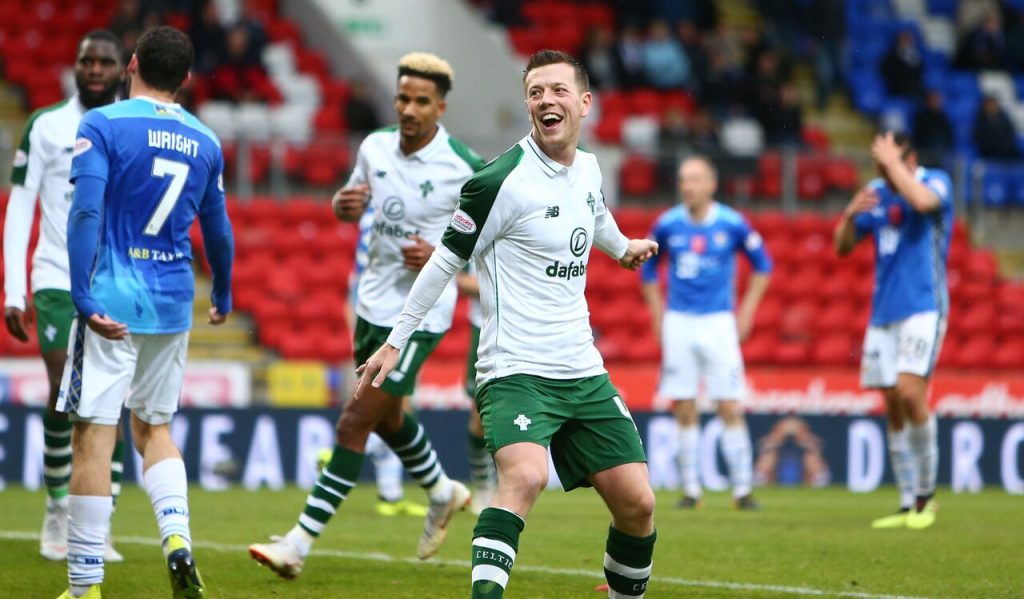 Celtic had successes all over the park, Boyata and Tierney were excellent at the back, McGregor superb in the holding role, Ntcham enjoyed his afternoon but Tom Rogic was simply unplayable at times. James Forrest will remember today and so will the Celtic history books.
Leigh Griffiths looked out of sorts though, he needs to relax a little and stop trying to force everything.
Jack Hendry was not involved in the squad as he had a bug and wasn't well last night. Just so as you know.
Man of the Match – James Forrest