A strange game this in many ways, but another three points. 13 Leagues games to go, and winning 10 of them will do, with the goal difference increasing almost every week.
No-one would say that this was a vintage Celtic performance, but it was competent and professional on what has to be said was a tricky pitch. We would have liked to have seen more slick passing along the carpet, but the pitch simply did not lend itself to such football.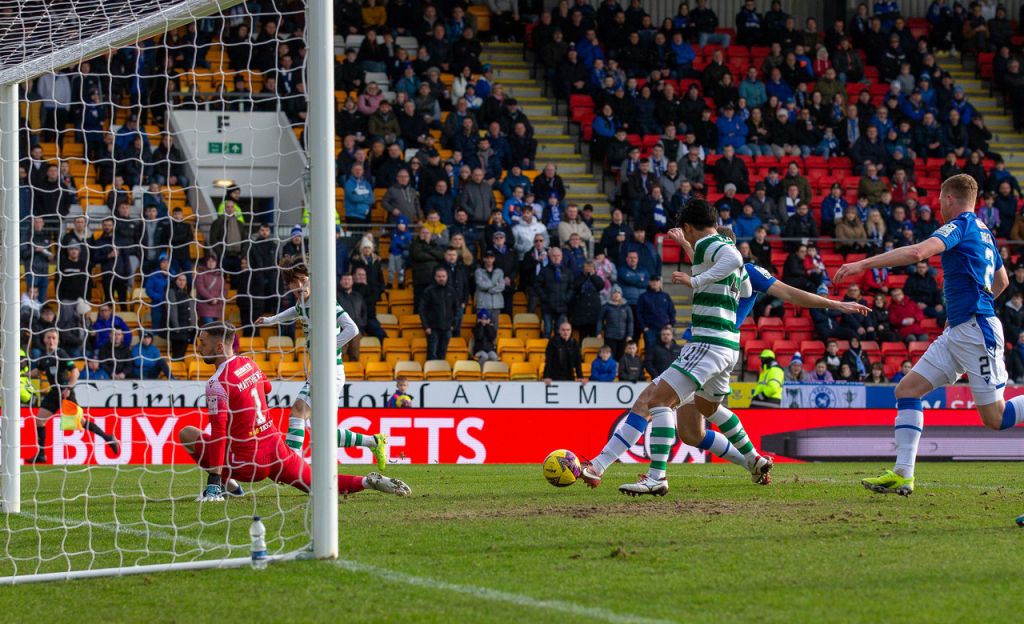 An own goal, Kyogu, Mooy and Turnbull were enough to see Celtic home, although one has to give credit to Drey Wright for catching everyone by surprise, especially Joe Hart, with what was a superb goal, and which very briefly looked as it if might make a game of it.
So possibly not the best game I have ever seen, but certainly five very good goals. Kyogu's was simply class, Mooy's was super cool and you can always rely on David Turnbull for a late goal, this one a particularly intelligent one.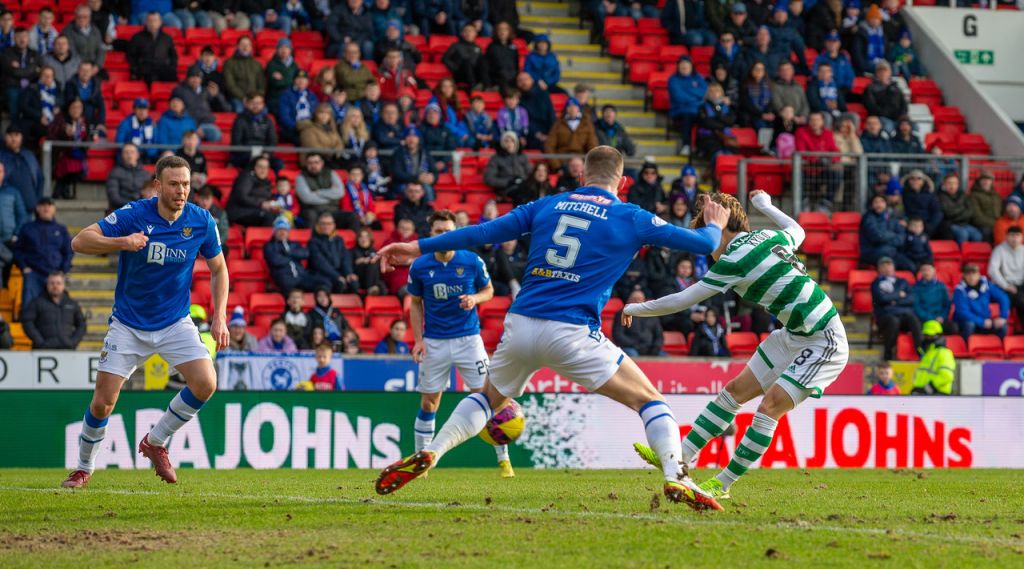 Generally I felt that Mr Dickinson had not a bad game in the middle, but he was a wee bit quick with his cards. Neither Jota nor Taylor really deserved a yellow card – as Andy Walker kept saying they were fouls but not cards – and Andy Considine can feel ill done by with his red for his stopping of Oh.
A yellow card would have done for that one. And of course, a football match (particularly a TV one) is not a football match these days without a piece of pantomime from VAR, this time at the very end when even the St Johnstone players were wanting to get off the field!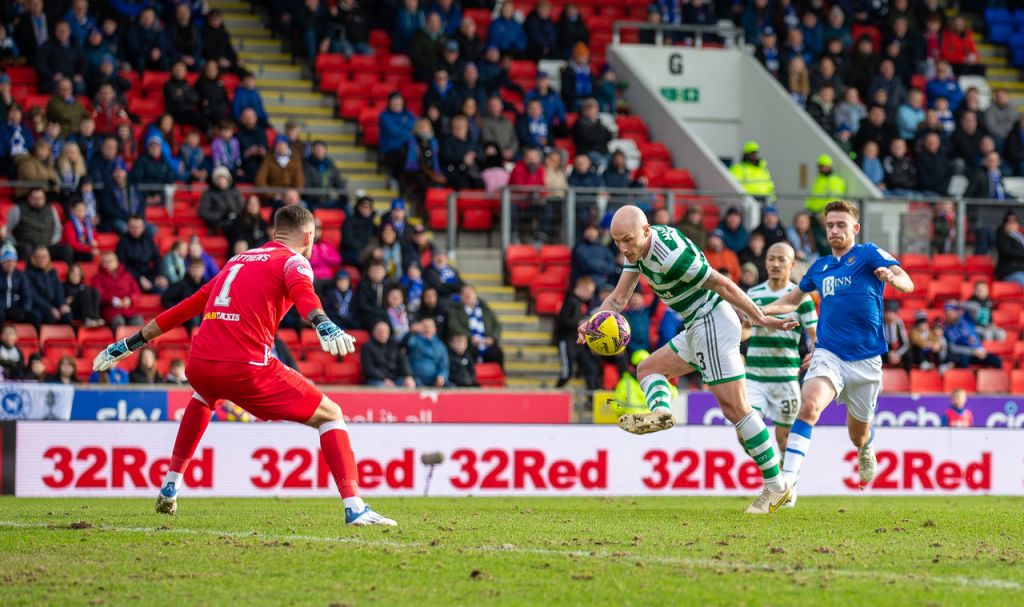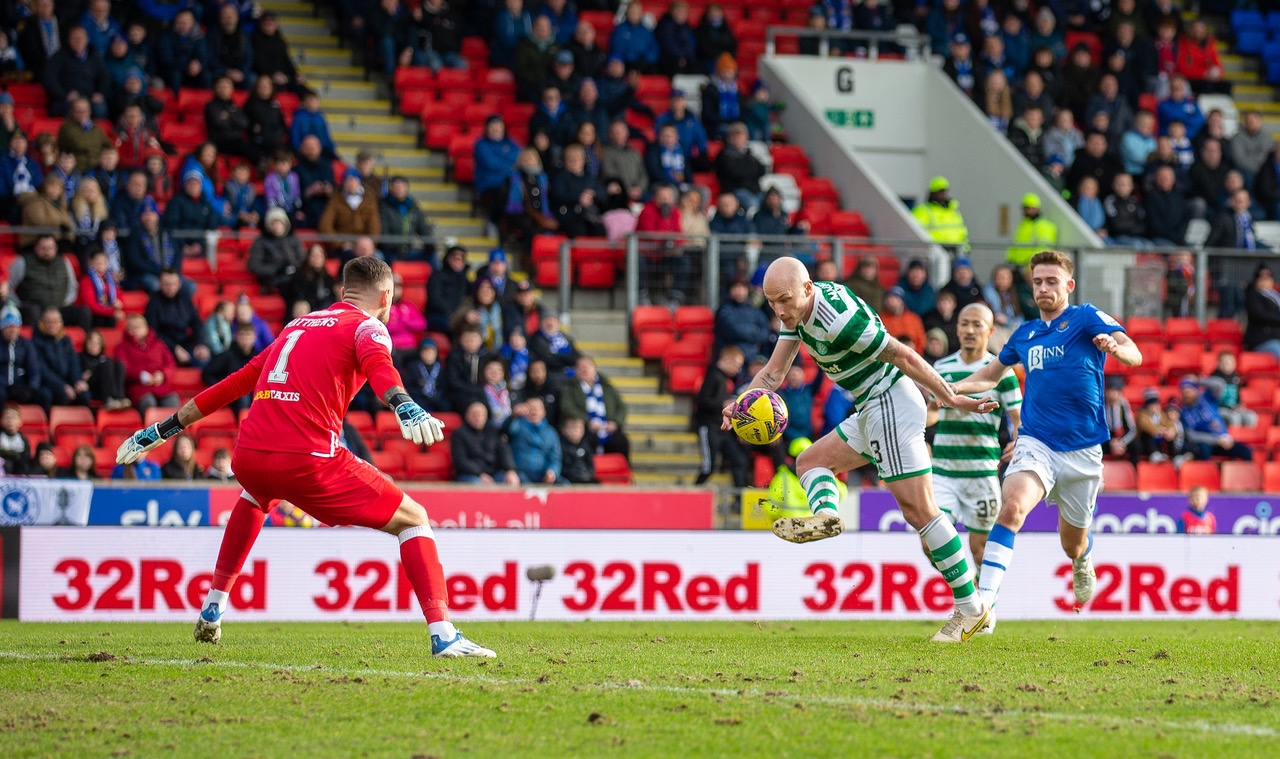 The Celtic support was vocal throughout even though there was not always a lot going on to stimulate them on the pitch. And I'm glad to say, although I did hear the occasional bad word now and again, I didn't blush with embarrassment quite as much as I did when watching the Dundee United game last week.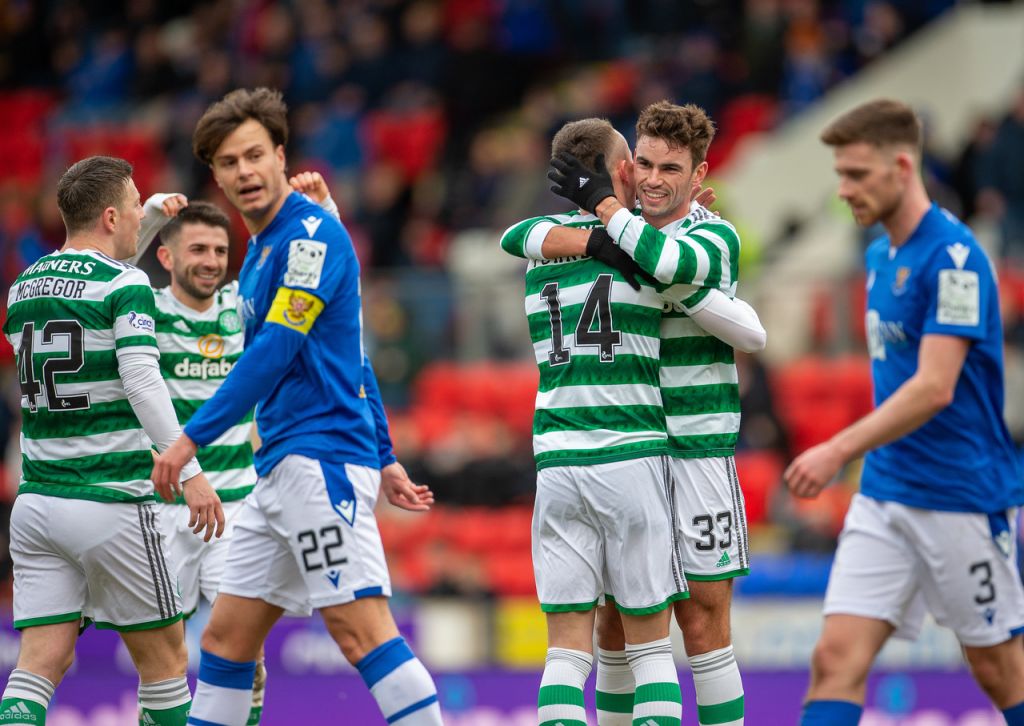 TV presentation was not all that bad, with even Boydie admitting that Celtic were good. We learned that Eilidh Barbour supports St Johnstone and plays golf at Gleneagles, and that Aaron Mooy, fine player though he undeniably is, is quite far from the stereotypical Aussie of the type that one sees all too often on a cricket field for example, full of mouth and self-importance.
But then again, neither is Ange in that mould either.. And Callum Davidson was gracious and decent, and I don't think St Johnstone will be the relegated team this season.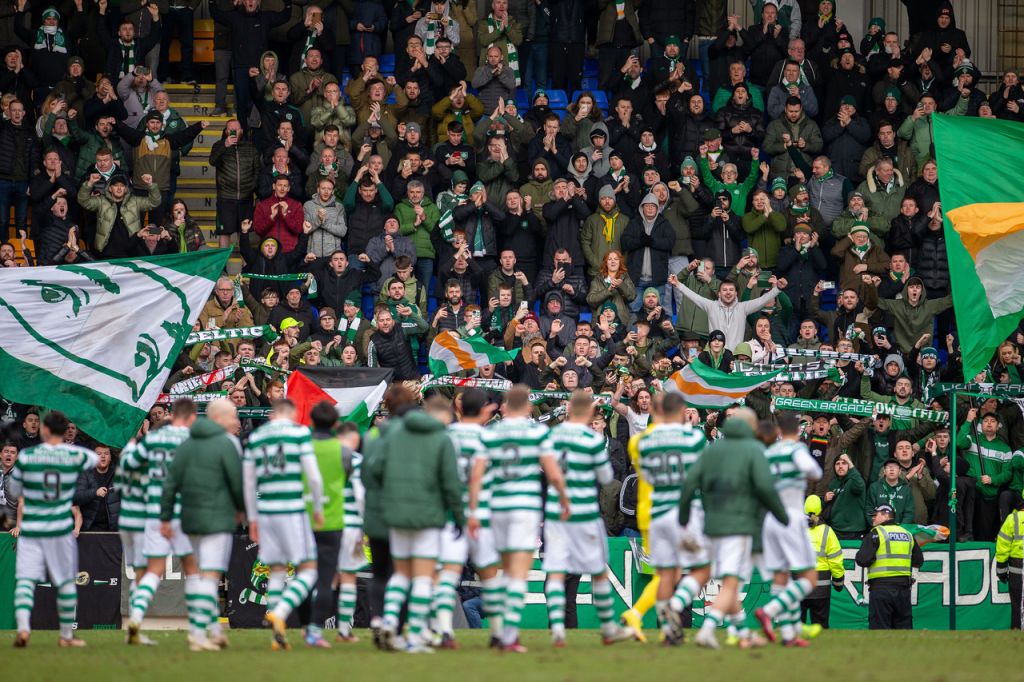 And so we depart the Fair City which seemed incidentally to have even more empty seats than usual, and prepare for the Scottish Cup tie against St Mirren at Celtic Park. One game at a time, and the Paisley Buddies are by no means the worst opposition we have seen at Parkhead this year. They remain the only Scottish team to have beaten us this season. Be warned, Celtic!
David Potter