Neil Doncaster has issued a strong warning to Scottish football clubs across the football pyramid in Scotland and it's a message that will resonate with the Celtic support.
The SPFL Chief Executive has been speaking to STV News in an interview that was aired last night. It is certainly worth taking note of his words that no Scottish club will be immune to the fallout of the Covid 19 shutdown, or indeed that the difficulties in reaching agreements to end 2019-20 season may pale into insignificance when it comes to next season and the challenges that lie ahead.
"There is going to be huge stress in the coming season," Doncaster said. "We may all look back at season 2019/2020 as being the season of crisis, but I don't think that will prove to be the case.
"I think we'll be looking back and saying season 2020/2021 was where the real problems were.
"Getting the game up and running, starting the season on time, getting clubs through the season – I think that'll be very challenging. This crisis threatens clubs from the very top through to the pyramid system.
"Never have we faced a crisis of this magnitude. This is something which is unprecedented, which really does threaten the existence of the game in this country."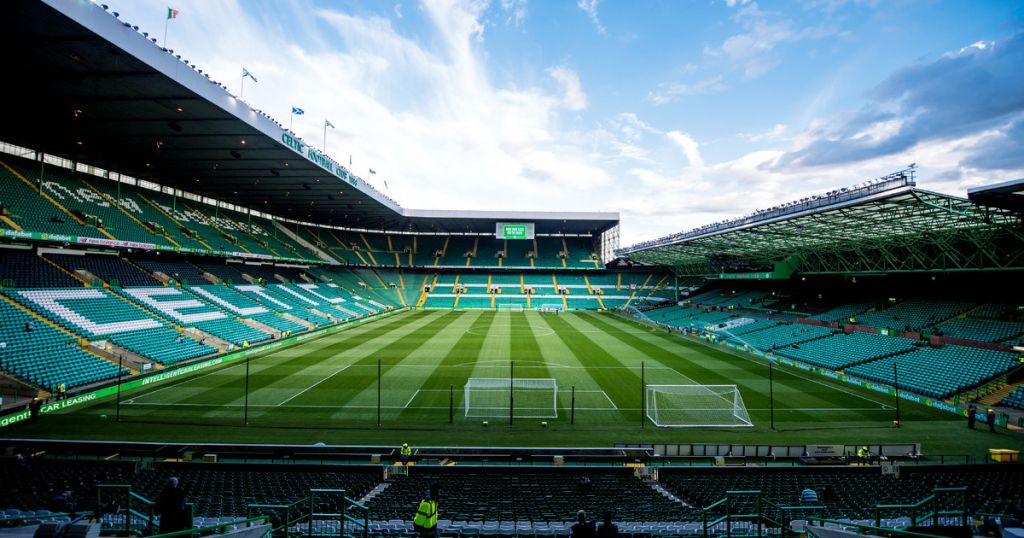 Although Celtic may well be in a stronger financial position than most Scottish clubs the Chief Executives interview laid bare that the financial effects are also likely to impact on Celtic in the 20-21 football season due to start in August.
Doncaster is part of the Joint Response Group with Ian Maxwell of the SFA who are looking at everything from the costs of getting players up to speed and the logistics around testing, to the issue of how clubs can function financially, if as expected the season has to begin behind closed doors.
Doncaster said: "Working backwards, the first stage will be getting players back training, then once they are trained and conditioned, hopefully a date when we recommence games.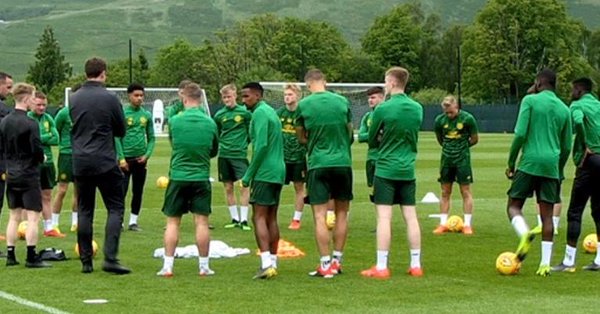 "Then separate from that, a date when we can get fans back in the stadiums and that's clearly the goal. Scottish football is reliant on broadcasting income but far more from money generated coming through the turnstiles.
"We've made it very clear to the Scottish Government if we can't get fans back any time soon, then that causes very, very real threats for all clubs in Scotland. It's absolutely vital we get fans back inside stadia as soon and as safely as possible."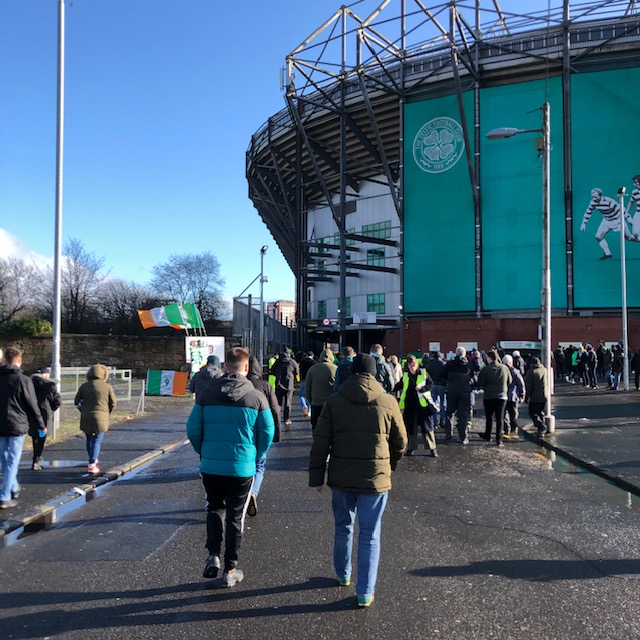 The cost of testing players and staff has been something the English Premier League has been dealing with as they try to follow the example of the Bundesliga that restarted the 2019-20 behind closed doors last week. Doncaster's take on the costs involved is eye opening:
"If we just look at the cost of testing alone, which in the English Premier League is reckoned to a be a number of millions of pounds just to complete the season [2019-2020], so you can imagine for the full season in the EPL on that basis, you're probably talking testing costing in the region of £15-20m.
"It's huge money and that is clearly is going to be a massive challenge in our context."
It is clear such figures would possibly be beyond the reach of the SPFL member clubs, as such the revenue streams open to Scottish football would need to be utilised.
At present the SPFL is without a league sponsor following the ending of the current deal with Ladbrokes, then there is the concern on top over monies having to be repaid to sponsors who didn't get the full season of advertising for their products last year. The television contract is one such area, with Doncaster already estimating £10million could have to be repaid to joint broadcasters SKY and BT Sports following the vote to end the 2019-20 season early.
Then there is the new exclusive Sky TV deal worth anywhere between £125-160 million. That deal gives Sky exclusive live coverage to 48 league games from the Scottish Premiership. There would already be concerns that particular deal would need to be renegotiated and it's fair to say that renegotiation isn't likely to lead to figures heading in an upward trajectory.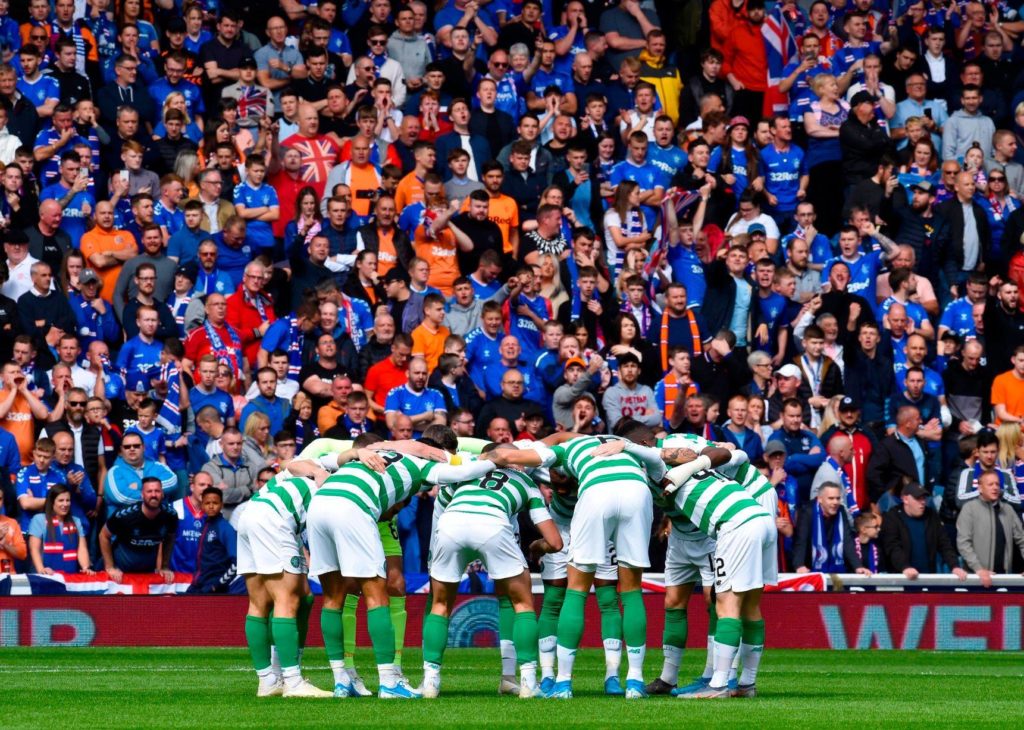 Yet Sky will be an important factor. Not just for their current deal but also for any plans to stream games to supporters' living rooms when attending the match itself is an impossibility. It's worth remembering that for Scottish Premiership clubs matchday income makes up 43% of their revenue streams. Finding a pay per view alternative to allow fans to watch their teams when attending is an impossibility has to be high on any survival plan and Doncaster has advised that is something very much under consideration.
Doncaster said: "There is scope to have a conversation with our broadcast partners and perhaps make games more available to the fans who simply aren't allowed into stadia.
"I think it's important those conversations take place quietly. Those conversations are definitely happening. They'll happen across the rest of the UK. Sky, BT and Amazon all have rights in the English Premier League. In our case, we have an exclusive deal which starts with Sky Sports in August and that's just with Sky, so perhaps that makes it easier."
Doncaster said: "It's fair to say the sponsorship industry in general is in a difficult place at the moment. We know how attractive the league sponsorship has been, most recently with Ladbrokes.
"We are certainly in conversation with a number of brands about the possibility of them sponsoring the league."
Doncaster's interview is certainly not sugar coating a massive financial crisis that is about to hit Scottish football.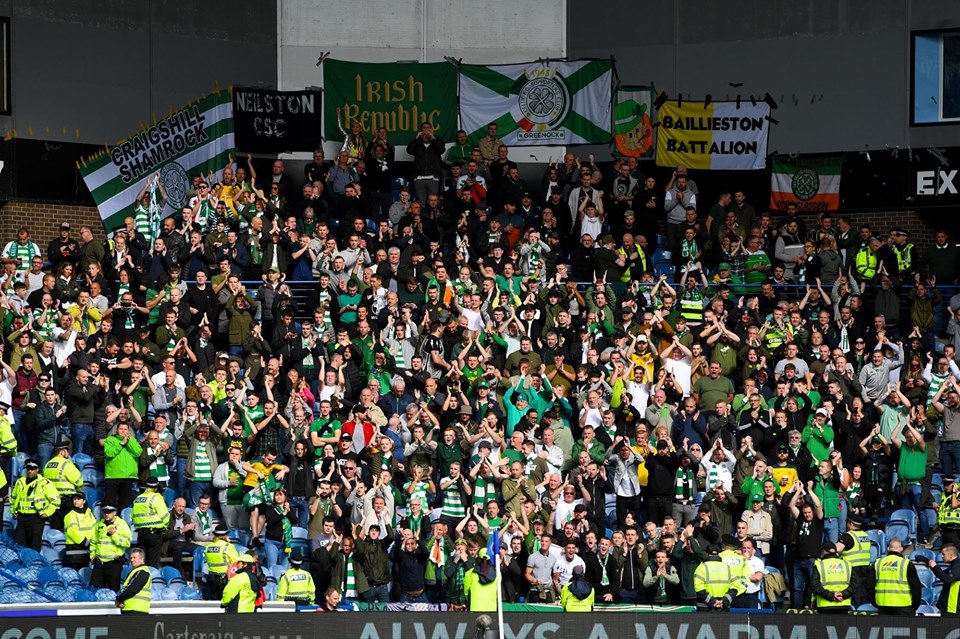 For Celtic and Celtic supporters it is clear this is going to impact on our club too and hard. The likelihood is there will be no paying fans into Scottish football until the New Year and with Celtic so dependent on season tickets and the accompanying matchday revenue, it's going to be vital that the Celtic support become part of the solution.
With this season ending the club have already made the decision to offer full refunds for fans who missed out on the final four games of the season, compare and contrast that to the £25 gift voucher offered by another City club.
Let's make it clear those needing that refund can and should take it up the clubs offer. We all realise family budgets in many cases will have been impacted greatly and it should always be the case that family comes first, yet if it is at all possible for anyone to refuse that offer, if their personal finances allow it and simply leave the money in the club, it can only help Celtic negotiate through this crisis and budget accordingly.
Then we come back to Doncaster's interview. The 2019-20 season may be tough but it looks like the real challenge for Scottish clubs and Celtic included that the 20-21 season is where the real threat to clubs lies.
Celtic have had what is described as a decade of dominance. The club has built up a strong advantage on the playing field and our infrastructure during that period. In fact bar some financially doped league titles the 21st Century has belonged to Celtic. Before this crisis occurred it looked like a tough ask for anyone to challenge Celtic in Scotland on or off the field.
It is important then that Celtic not only come out of this crisis in a strong position but also that we keep that advantage we have worked so hard to build up. We can't afford for this situation to become a leveller that draws us back to the pack. In reality we have been the dominant force in Scottish football since Martin O'Neil won the treble in 2001. It took a lot of hard work and sacrifice to get to this position.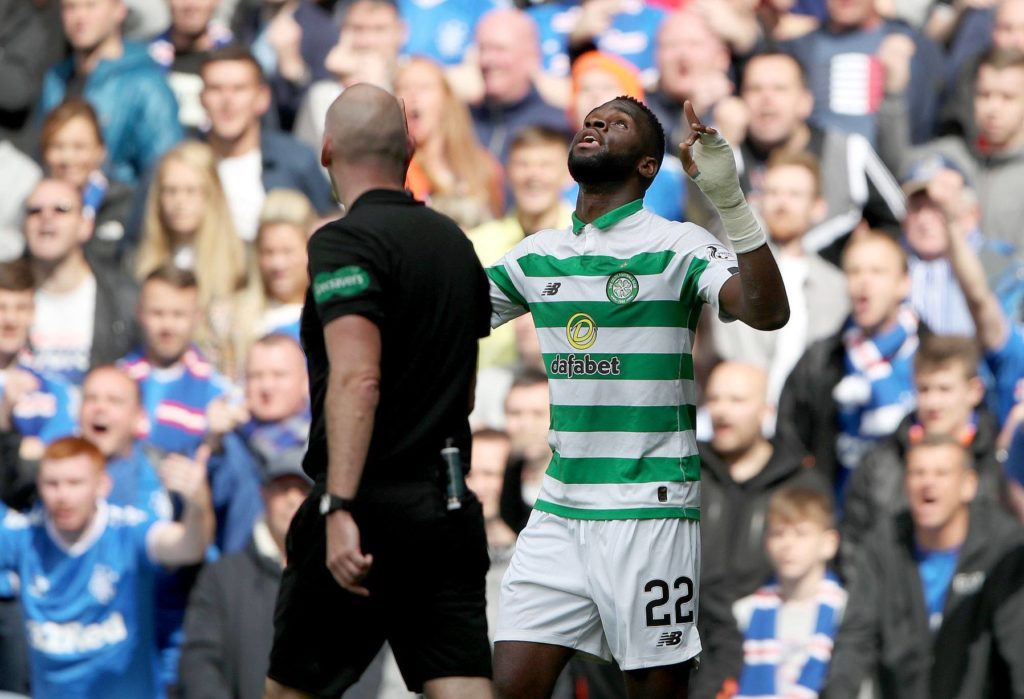 The club will of course be doing everything it can to maintain as much of that advantage as possible and Celtic Supporters can also make an investment on the future of Celtic. The club have as we know won 9-in-a-row for the second time in our history and the holy grail of that 10th consecutive league title needs just one more push. This crisis will leave Celtic hamstrung, of that there is no doubt.
Generations of Celtic supporters to come could and should see Celtic as winning 10-in-row and ask us all what it felt like to achieve that. To be able to explain to them we need to be in a place where Celtic not only continue that decade of dominance but increase it further by winning that historical 10th title. What we do as a support will be vital in that regard and that means renewing wherever financially viable season tickets for this unique season.
Without this pandemic there would have been few who would have surrendered their season ticket and if they had, 10,000 were waiting on a waiting list to take up the opportunity. Tickets for every game in 20-21 season would have been gold dust.
But consider this. The season just ended did so when Celtic were going into the home straight far ahead of the fading rival. We missed out on being there celebrating the 9IAR title win and also on the final day of the season, better known as Trophy Day in the East End of Glasgow. But next season, assuming we'll not get into a game for several months but things are back to something closer to normal at the start of next year. If you don't have your season ticket you could lose your seat and might not even get a ticket for the games leading up to 10IAR.
Plus no season ticket means no place on the club's ticket scheme for allocating tickets for games at Hampden and we could be there plenty of times in the first half of 2021 with two Scottish Cups to be played out.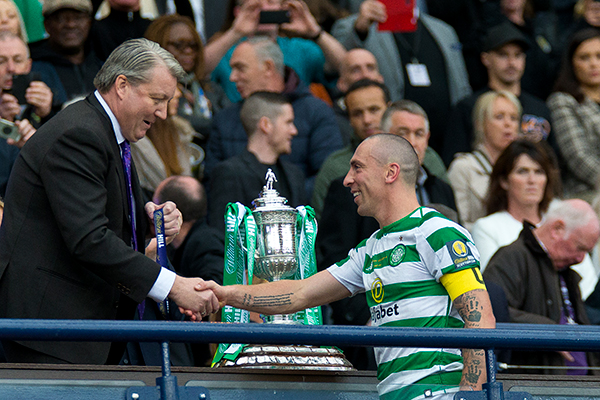 With the start of that season likely to be behind closed doors it is of course a big ask to ask supporters to pay for a season ticket when the first half of that season may not see many if indeed any able to watch from the seat they purchase. To alleviate the issue Celtic are looking into improving the capacity of Celtic TV and streaming the games to those who have season tickets. To allow those numbers to add up will also take investment. Money again that will need to come from those renewing season tickets.
In the absence of the biggest source of income and given Doncaster's warnings of trouble waters ahead, it leaves Celtic open to having to secure the future of the club by selling assets. If that happens that advantage we hold, that could lead to 10-in—a-row could diminish. We would be gambling for certain on this historical achievement if the likes of Edouard, McGregor or Ajer had to be sold. As such the income generated from season tickets becomes more vital than ever.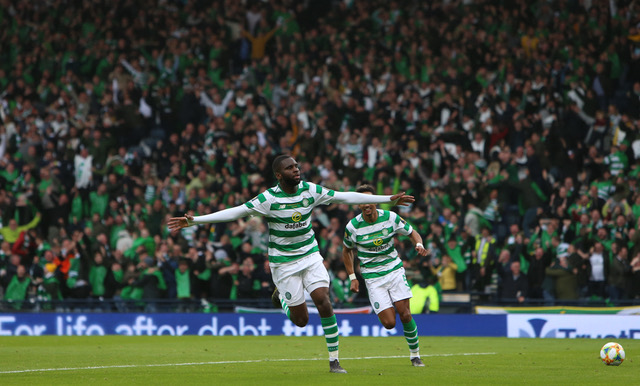 If we can do this then not only will we be able to sustain our advantage we could indeed extend it further. The 21st Century could continue to be Celtic's greatest period of domestic dominance, we could continue to accelerate away from every rival. It could well be we will be in a position to attract players from other clubs who need to sell and further drive home our dominance.
According to the SFA the Scottish Cup will be played out in front of fans. The semi-finals and final are earmarked for playing when fans can return to stadiums, more than likely at the end of 2020 or beginning of 2021. The opportunity to be there for that quadruple treble moment will also be reliant on having renewed season tickets. We could be looking at Celtic being involved in six trips to Hampden when you consider two Scottish cups and a league cup have to be played with the semi-finals and finals all taking place at the national stadium.
The club can and will reward season ticket holders in that regard. No season ticket means no membership of the Home Cup Ticket Scheme and the opportunity to be at those six games where we could see Celtic win two Scottish Cups and a League Cup.
As such there are sound financial reasons and sound personal reasons for any fan who can afford to do so renewing their season tickets. We can ramp up the advantage the club has built up since 2001. We can emerge with that advantage not only in place but also accelerated and be part of what could be a trophy laden and historical season for the club.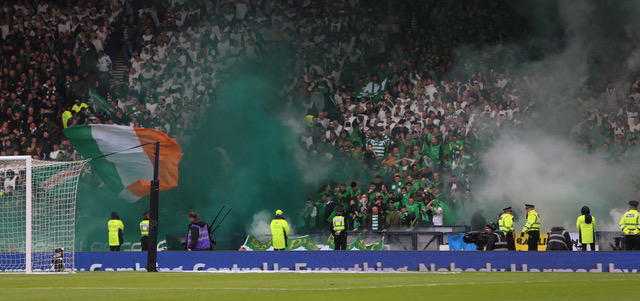 If we don't take this opportunity we can only go backwards and we leave the door ajar for rivals to take advantage of our reticence. If 'the' Rangers renew in greater numbers that gap we have worked so hard to build up could well close.
A significant and structural difference between Celtic and the various Rangers clubs since Fergus McCann had to vision to insist on building a 60,000 seated stadium (to many that seemed pretty mad at the time) is that it gave Celtic a 10,000 advantage over the Ibrox operators and they could do nothing about it. Their ONLY hope is that Celtic Supporters stop filling Paradise.
If that happens it's not down to the players, management or directors – it is down to decisions taken by the Celtic Supporters. The players and management have all agreed to pay cuts and also deferrals during this crisis and keep that money in the club until we can exit this crisis in as sound a financial position as we can.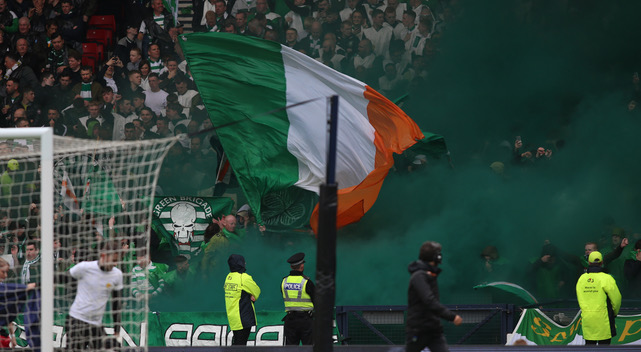 Neil Doncaster's worrying interview yesterday shows that if we want Celtic to exit this crisis and still maintain our advantage over the rest of Scottish football, we if personal finances allow must do our bit and leave this seasons money in the club and renew our season tickets for the season ahead. When it comes to winning 10-in-a-row it could be the deciding factor.
Next season's season ticket could be the most important thing you'll ever do for Celtic.  And supporters in ten, twenty, fifty and even a hundred years from now will look back in admiration for the support the club received in season 20/21 and will salute each and every one of us.
Coronavirus or no coronavirus it still Celtic First, Celtic Last and Celtic Overall.
Let's do it. COYBIG!
Niall J
Doncaster warns Scottish football's real crisis is yet to come