SCOT GARDINER had a bad day yesterday. A very bad day. Every other Championship side voted against the Rangers resolution that he had supported with remarkable enthusiasm.
The day started with Daily Record catching up with The Celtic Star – we marked your cards about Gardiner on Easter Sunday – by revealing that the Inverness CEO (he is not a director of the Highland club) was plotting to defeat the SPFL resolution last month in order to propose an alternative with the Rangers and Hearts that would have Null and Voided the season.
Despite the fact that that outcome would cost the cash-strapped Highlanders £175,000.
Gardiner was even pictured in the Record wearing his Brown Brogues and had admitted in an interview with a local Highland paper that his passion was spending money on 'silk ties and Brown Brogues'.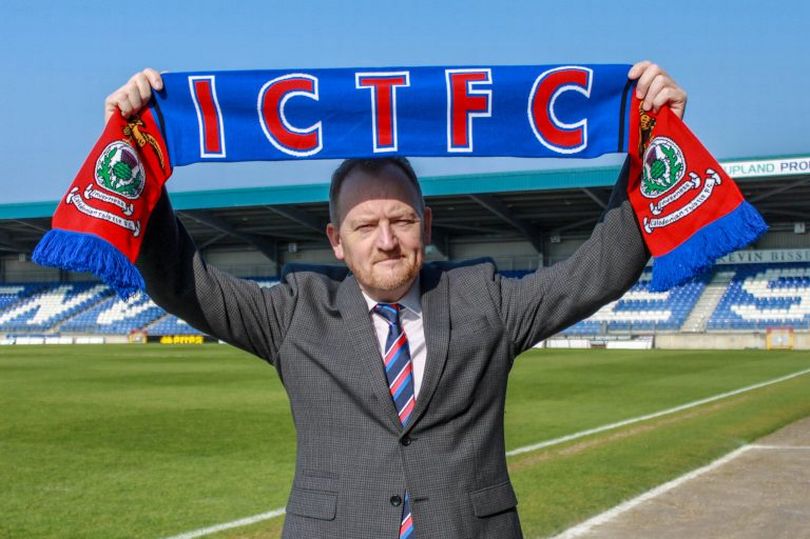 While we were busy yesterday saying 'we told you so', Inverness immediately released a fierce and aggressive denial of the Record's story. One that had joined all the dots. If you go back to the early days of the lockdown, former Rangers players were lining up to argue for the Null and Void option that would stop Celtic wining 9-in-a-row.
The Rangers could not stop Celtic winning the league – or indeed another treble – on the park but they grasped the opportunity that COVID-19 presented to try to derail Celtic winning this historic  ninth title in a row and thereafter going for an even more significant one – the magical Ten.
And to achieve that they needed their place men at other clubs to step forward. Enter the blue-nosed Scot Gardiner.
No-one ever did ask him if he had been offered that job by the Rangers if his plan succeeded. And this morning the Celtic Trust chair David Low stated that he reckons that there needs to be an enquiry into the actions and activities of Scot Gardiner at Inverness Caley Thistle.
When you try to bully people, and they stand up to you, a big spoilt brat coward then screams that those standing up to his bullying are actually the bullies. Primary school playground stuff, as any teachers reading this will confirm.
And remember the role that the league sponsor Ladbrokes played in this saga?
On Easter Sunday we reported that Jim Traynor – remember him? – called Ladbrokes (his client at Level 5 PR) and asked them to go easy on Scot Gardiner. Then the Rangers released an angry statement effectively and very publicly kicking Ladbrokes out of Ibrox (it was a fake move, as the betting firm had already signalled that they were withdrawing from Scottish football sponsorship).
However the Bears loved it and started to lobby for the introduction of William Hill bookmakers as their founder had been in the Black and Tans.
And the information we reported was very specific – it was believed by folks very close to the action that Scot Gardiner had been offered a 'dream job' at Ibrox should the vote on Good Friday have gone in their favour.
That email from Dundee going into the spam folder really did destroy his dreams. Nay luck big man!
Commenting on the Record's follow-up story this morning David Low had this to say:
"Yes, and their ever so transparent employee Gardiner appears to have been working on behalf of another SPFL member to frustrate the award of the league title to Celtic to the financial detriment of all members and all within plain sight of the SMSM. Enough to warrant an enquiry."
Yes, and their ever so transparent employee Gardiner appears to have been working on behalf of another SPFL member to frustrate the award of the league title to Celtic to the financial detriment of all members and all within plain sight of the SMSM. Enough to warrant an enquiry😜 https://t.co/vGX0s4HfBU

— David Low (@Heavidor) May 13, 2020
The Record's story yesterday – some proper journalism for a change – was immediately rebutted by an angry Inverness Chairman. Presumably his choice in footwear matches his CEO's. And Tom English at the BBC immediately jumped into the argument on social media to side with the Inverness version of events and discredit his colleagues in the media at the Record.
I think this is what you call a rebuttal 😳

Note to some Celtic fans on here: There's really no need to bombard me with abuse. I've kinda heard it all before lads https://t.co/ilNnC7cvkH

— Tom English (@TEnglishSport) May 12, 2020
English worked in newspapers at Scotsman and Scotland on Sunday. Yet he was so blinkered by his support for the Rangers resolution and their side of the argument that the Record's story – which was pretty convincing and was backed by a claim that they had spoken to the majority of Championship clubs to confirm the facts – that he immediately dismissed it as being out of hand.
English had completely lost his journalistic compass. He has become a spin doctor, and you have to ask yourself what is in it for him or indeed BBC Scotland?
How many times will they present their Sportsound programme with panelists packed with folk from one side of an argument and no-one there to argue the opposing, majority view? They are an absolute disgrace as indeed is Tom English and Celtic should consider any access that he is afforded going forward.
The Daily Record today answer Tom English and the Inverness Chairman Ross Morrison and they have a Championship Chairman, who played for Rangers back in the day, prepared to go on the record and expose Scot Gardiner's behaviour once and for all.
Morrison reckoned that the Null and Void story was "totally without foundation", arguing that it was both "far fetched" and "ridiculous". English agreed and attacked Celtic Supporters for jumping onto this allegation.
Remember the Record claimed that they had spoken to SIX Championships clubs who confirmed the story – yet Tom English was prepared to dismiss it as nonsense, using Morrison's any retort as the basis of his dismissal. And the Record also slip into the story an acceptance that it was Inverness – not anyone talking to Inverness – who "acted in an unusually aggressive manner throughout these talks."
By yesterday afternoon Morton chief executive Dave MacKinnon had had enough and decided to go public and what he had to say is believable, measured, accurate and is devastating for both Scot Gardiner and Tom English. Both men's reputation are unlikely to recover from the damage that this Brown Brogue Coup (BBC) has caused.
"I am happy to speak on the record," Morton's CEO Dave MacKinnon said. Remember he is a former Rangers player. "I always keep notes from every meeting and I am sitting looking at those notes as we speak.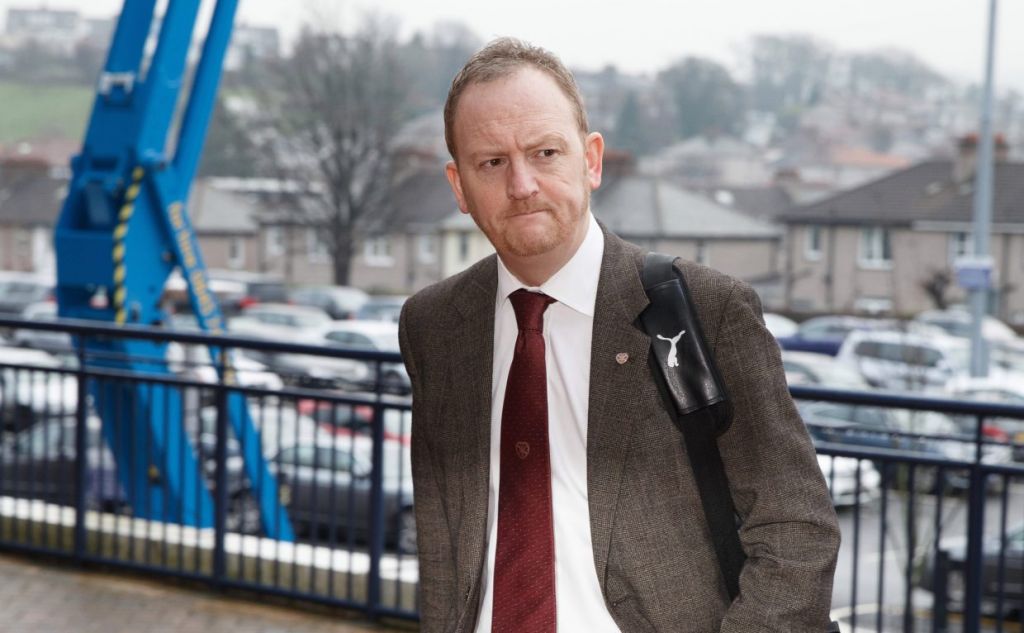 "On Thursday 9 April before the Good Friday vote – and I've got it here – Scot Gardiner said he was working with Hearts and Rangers to put in a new resolution. He said they would try to put that resolution in before the vote so there would be two resolutions to vote on.
"If not, and if the SPFL proposals were voted down, then they would try to push on with their own resolution – and that resolution was to void the season with no promotion and no relegation.
"I then said that I wanted to bring it to everyone's attention on the Zoom call that, if there's no promotion and no relegation then there can be no league placements of any kind because the season didn't take place.
"How can you pay out on placements if the league is voided and didn't happen?
"Clearly, in that event, the only way you could distribute monies between the Championship clubs would be on an equal basis, a 10-way split of the kitty. In my opinion they hadn't thought it through. But that was a consequence of basically calling the season and having no promotion and no relegation.
"It's also logical to conclude, if there are no placements there can be no champions, promotion and relegation.
"Immediately, I also thought if there can be no placements then how can you then determine which teams have qualified for European competitions?
"So that was pointed out on the Thursday night."
MacKinnon notes state that he asked Dunfermline chairman Ross McArthur to contact ICT to explain to them the consequences of a Null and Void outcome for the wider game but also for Inverness Caley Thistle who would lose £175,000 as their pay-out would drop from £475,000 to £300,000.
We carried a story on The Celtic Star earlier this season talking about the financial problems that ICT were facing. They were running out of cash and needed to hold a meeting with their supporters to ask for donations to keep the lights on. Yet Gardiner was hell bent on costing the club £175,000.
MacKinnon continued: "Ross agreed to phone Inverness and let them know how the other clubs felt – that this was the logical consequence."
Yesterday the Championship clubs all voted against Inverness who were alone in supporting the Rangers resolution. And MacKinnon wasn't finished there. The premise of the Rangers case was that there had been bullying directed towards Gardiner by the Dunfermline chairman – who has already issued his ow statement this week rubbishing the completely false allegation.
The Greenock Morton CEO wanted to have his say on this matter too.
"I have tried to keep respectful to everybody within this. I have been in the game 20 years as a player, at five clubs as a director and three of them as a chief executive. So I know the game and it's important people are treated with respect.
"But I find it difficult when I see words like 'coercion' and 'bullying' being bandied around. It wasn't my experience of being at that meeting.
"I've kept quiet over these last few weeks because at the end of the day I am respectful and I understand why emotions have been running high.
"But there comes a point when you can't allow it to go on without comment.
"It's great for you guys in the media – absolutely brilliant.
"But some of the behaviour which has gone on here,
particularly around matters of confidentiality, has astounded me. I can't comprehend it to be honest."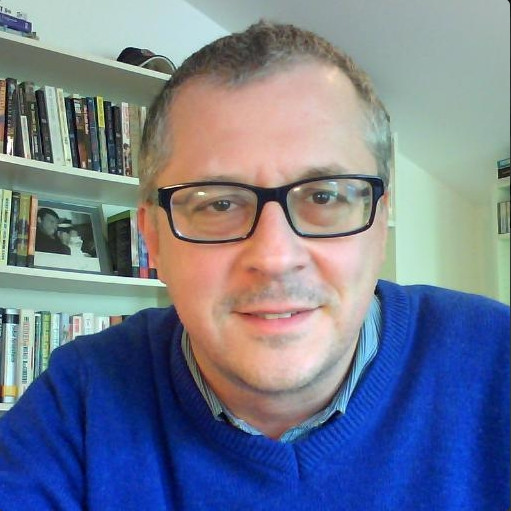 Scot Gardiner, Tom English yesterday you and your pals at Ibrox took a helluva beating!
And while we've never been in favour of calling for a boycott before but if Celtic were to get pulled from the hat for a cup-tie at Inverness as a support we really would have to think about leaving the away end completely empty.
Perhaps Celtic could also refuse to handle tickets too.
Nine-in-a-Row is going to be sweet. Very sweet indeed after the bitterness of the Brown Brogues Coup (BBC).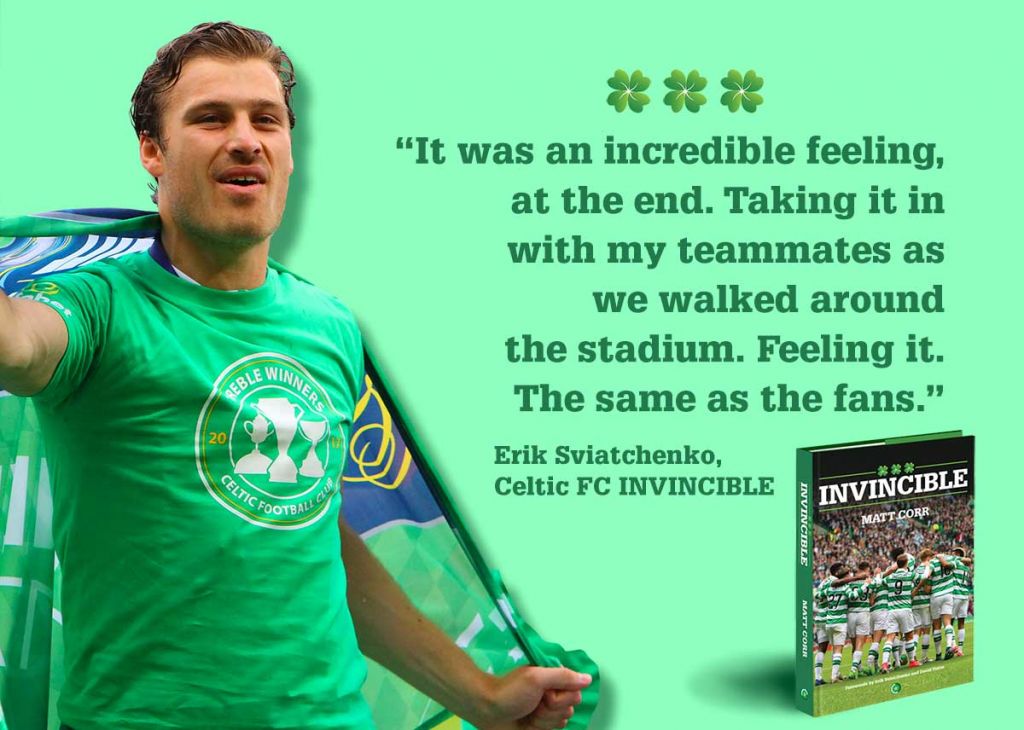 INVINCIBLE BY MATT CORR IS PUBLISHED BY THE CELTIC STAR ON FRIDAY 15 MAY
MATT CORR makes his debut as a Celtic author on Friday when The Celtic Star publishes Invincible. You can order a signed copy of INVINCIBLE from The Celtic Star Bookstore and we'll also include a complimentary copy of That Season in Paradise – so season 1966-67 on top of the brilliant Invincible season of 2016-17 and remember it's Father's Day next month.
Matt is one of the finest Celtic writers and you will just love this book. If you have ever been on the Celtic Park Tour you might have met Matt there and you'll know all about his knowledge of and enthusiasm for all things Celtic.  Invincible is published on Friday 15 May, or as Matt says. 'two more sleeps' – he's very excited!