NOT many, if any Celtic supporters will buy into the BBC created fantasy that Kilmarnock can be the new Leicester City and go on to defy all the odds and win the Scottish Premiership.
Kilmarnock may be top this morning, partly because of another Honest Mistake suffered by Celtic in midweek, but they have yet to visit Celtic Park this season – that happens today – and they may be a point ahead of Celtic and indeed the Rangers but they have played one game more than the Ibrox side and two more than the Champions.
Steve Clarke though remains the only manager in Scottish football to enjoy a head to head advantage over Brendan Rodgers and even a Celtic win today won't change that statistic. The Celtic manager needs a couple of wins at Celtic Park and also on the other visit to Rugby Park to get ahead of the manager who just missed out on the Celtic job when ahead of the appointment of Ronny Deila.
Brendan yesterday at his media conference at Lennoxtown played along with the fantasy, as he probably had to, to give Clarke the respect that he clearly deserves.
"Leicester showed, at 5000-1, that it can be done. What Leicester did was make the impossible possible," Brendan observed.
"Have Kilmarnock earned the right to be viewed as title contenders? Well, why not?
"That's what they will think themselves if they can continue with that kind of consistency.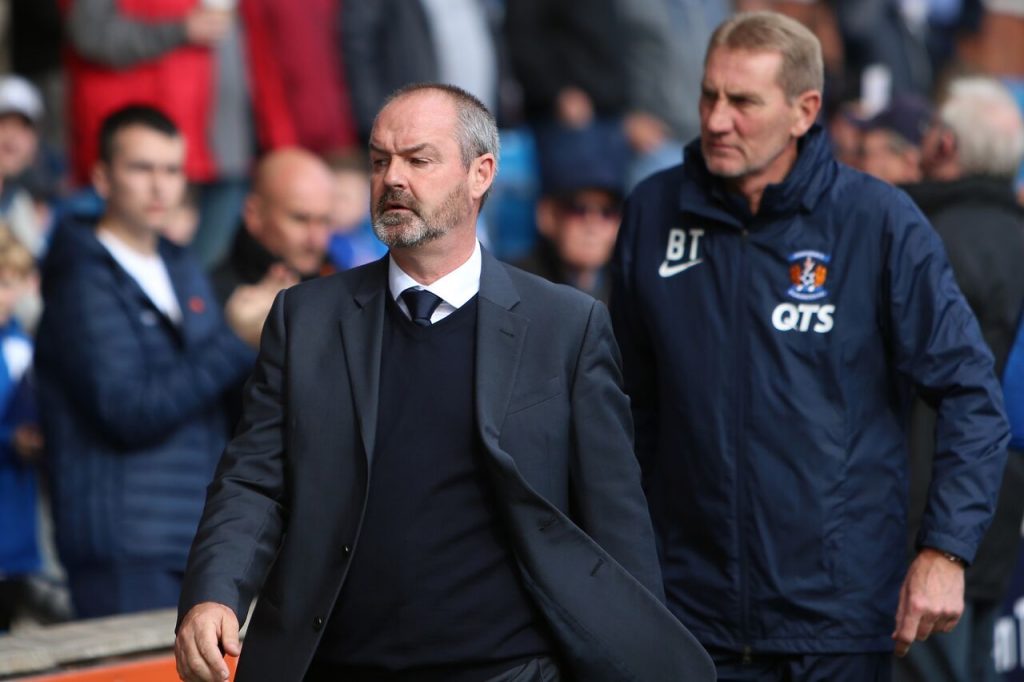 "When there are ten games to go, you look closer at it as then there's a different pressure. Everything else comes into play which is totally different and new if you have not been in that situation before.
"But you can't argue with what Kilmarnock have done over a sustained period, which has been absolutely brilliant."
The Celtic manager realises that Clarke, the former West Brom boss, is a worthy opponent, tough to beat and tactically spot-on. He knows how to get the best out of the resources at his disposal.
"Steve has done great and he's really galvanised the club. The biggest credit you can give Steve and his team is that it's not a surprise.
"If you've watched them over the last year they've been consistently very, very good.
"Okay, they have played a few more games than other teams but they have got the results and they have got the points."
"I don't think Killie will come looking to justify where they are. We will be prepared for a very tough game.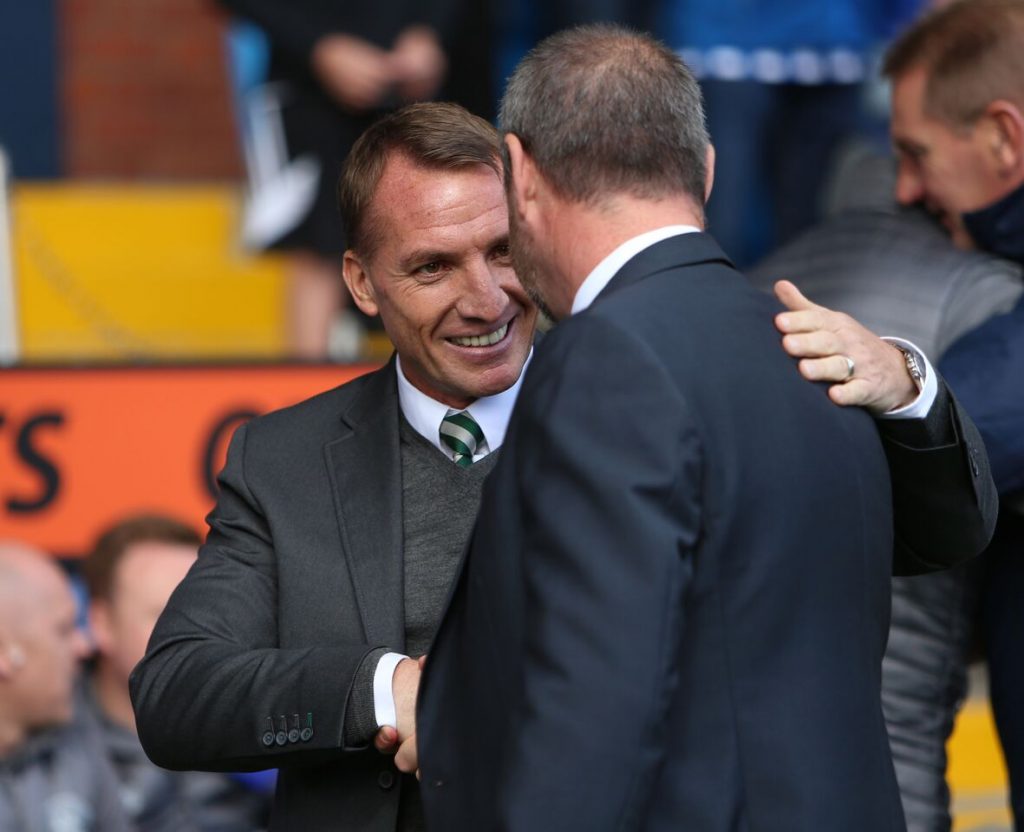 "Kilmarnock are a very difficult team to play. They defend very deep. They are tight and well organised and compact. You need to be patient."
Last year after Killie sat in very deep at Celtic Park and frustrated Celtic to gain a goalless draw Brendan Rodgers let his frustration show with his infamous 'firemen' quote.
Expect more of the same today. Hopefully and good start and an early goal will open the game up or it will be like watching paint dry.
Kilmarnock are no Leicester City.