JAMES FORREST made a brilliant point yesterday at his Media Conference. One that perhaps has been overlooked by the support but could have a real bearing on the way tomorrow's match against the Rangers pans out.
Before looking at that, another few thoughts on what the two managers had to say yesterday and the significantly different state of mind that Steven Gerrard and Neil Lennon have going into this final match of the decade.
Lenny appeared relaxed, happy to talk about his players and how great a bunch they are, the best group he's managed in his time at Celtic. He is clearly looking forward to tomorrow's match and is far from fearful. You can read more on that and watch the Celtic manager's Media Conference for yourselves HERE. And this Ten Unique Angle Highlights you'll see on that link are unmissable.
Steven Gerrard was much more uptight. Fearful even. He reckons that Morelos is due a goal and that his drought in this fixture could end and hoped it would be like waiting for a Liverpool bus for ages then a couple come along at the same time. He put the spotlight of Kevin Clancy, the referee who has cost his side nothing this season but denied Celtic two stonewall penalties at Easter Road that cost Neil Lennon's side two points. You can watch Gerrard's press conference and read what Niall J had to say about it HERE.
The Celtic manager had nothing to say about the match officials yesterday.
Celtic go into this match five points clear and are a club that has money in the bank and accounts showing a profit.
The Rangers may have a game in hand – as Celtic did this time last year, but it was never mentioned was it Steven? No quirk in the fixture list comments back then – they have stated that they need additional funds to see out the season and have accounts showing that they are making a significant loss.
They have gambled everything they don't have on getting past Celtic and winning the league. It's a win or bust strategy that the former club tried.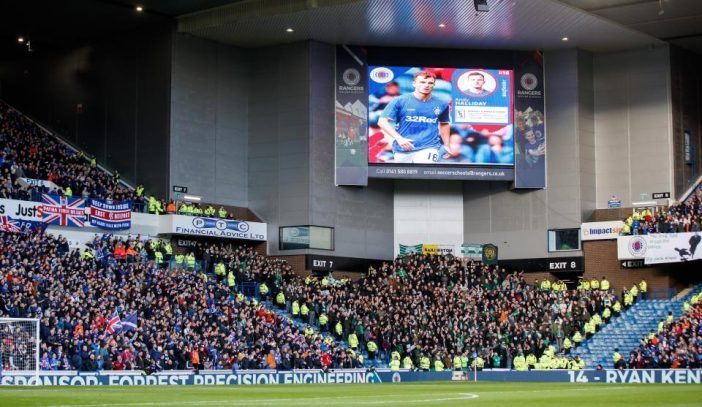 Their plan was to hold their own in the matches against Celtic points wise – that meant winning their home games and that was one of the reasons that the away allocation was cut. The games at Celtic Park, in front of 58,000 Celtic fans were effectively written off. Then they signed enough decent players to ensure that they could take care of the rest of Scottish football – probably factoring in some assistance from officials when required – and that is how they get to squeeze past Celtic to win the league.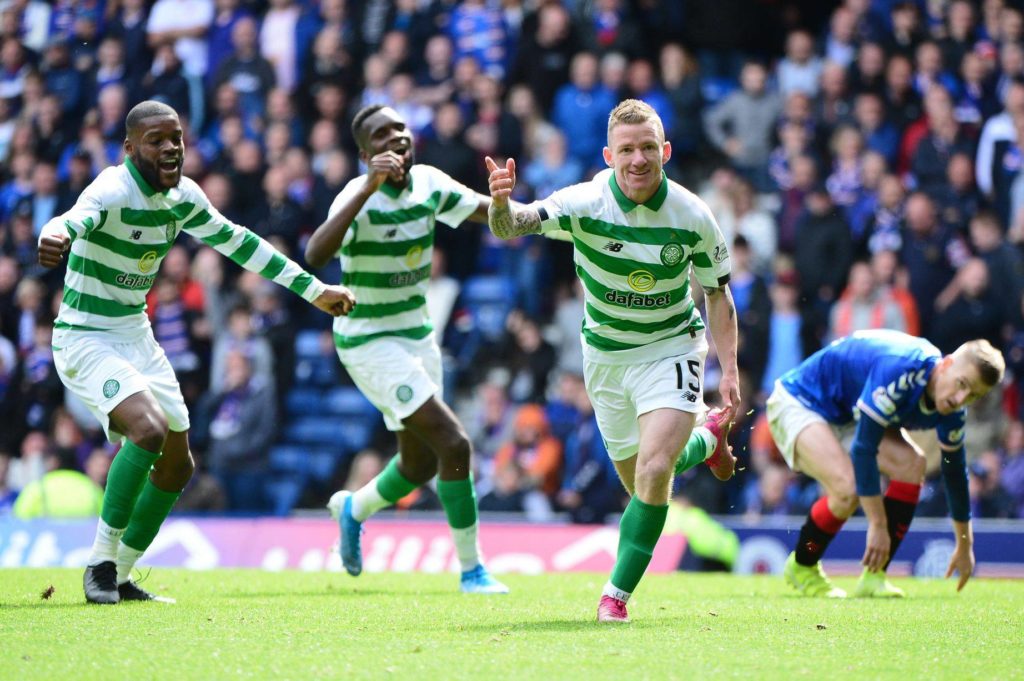 Gerrard lost the opening fixture at Ibrox back in September when Jonny Hayes finished off a competent Celtic performance after Odsonne Edouard – a player they are absolutely terrified of – opened the scoring in the first half.
Since then the Rangers have produced form that Steven Gerrard – a man who has never won a League title – has never experienced in his professional career and he still can't get past Celtic. That form got them to a Cup Final earlier this month and against a weakened Celtic side and with his main goalscorer on the park, Gerrard watched as chance after chances was missed and Celtic converted their one and only shot on target to win the cup with ten men. Morelos deliciously managed to miss his penalty – Celtic are in his head too.
Watching Gerrard press conference and comparing it to Neil Lennon's the difference is quite apparent. Calm and confident from the man who is at home, out in front and has a team full of tried and tested winners managing a club that is of firm financial foundations versus a rookie who has thrown everything but the kitchen sink at Celtic this season and still has come up second best, facing the fixture that they've written off before a ball was kicked and their own fans helped create an even bigger advantage for Celtic through their insistence on reducing the away allocation.
Neil Lennon even spoke about this yesterday, bemoaning the lack of numbers in the away end that he believes diminishes the fixture. Not something you'd hear Gerrard talking about. He's trying to get a favour from Clancy in his time of need because he still feels that Christopher Jullien's winner in the Cup Final should have been flagged for offside.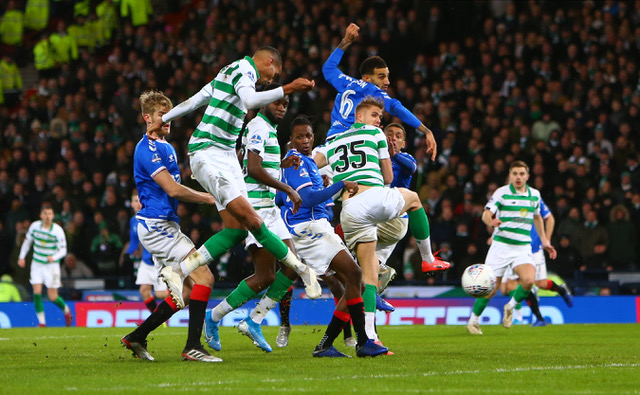 Of course none of the hacks asked him if he thought that Kilmarnock were robbed of a point on Thursday when Alfredo Morelos as standing in a similar position to the Celtic match-winner at Hampden when he scored the only goal of the game after coming off the bench in a needs must substitution agains Killie. No calls for VAR from the Rangers manager that day was there?
Here are the highlights from that 1-0 over Kilmarnock. Fast forward to the goal and then ask yourself why there's been zero said about it.
Gerrard is a manager under pressure. He knows he has given everything and his players have delivered all they have yet it still hasn't been enough. Defeat at Celtic will see the Rangers – quirk or no quirk – dropping eight points behind the Champions and the dreaded Nine in a Row will seem much closer for the Rangers manager, officials and players.
Then the transfer window will open and while the talk is of Celtic strengthening the agenda at Ibrox is cutting back on numbers with more than a half dozen players likely to leave if they can be offloaded. Cuts are quietly happening elsewhere – the manager of the women's team who let go most of his players at the end of their campaign – has now been removed from past himself – despite the (glib and shameless) promise by Dave King of investment in that team.
It's all weighing on Stevie G's shoulders and the weight could be too much by mid afternoon tomorrow.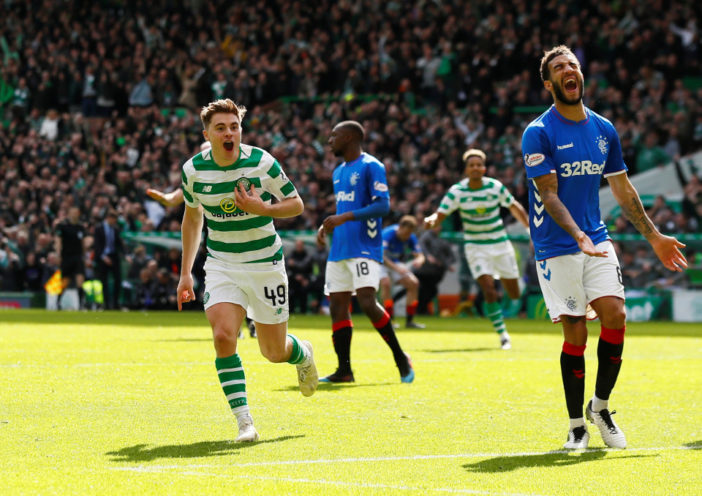 Back to the point that Jamesy Forrest yesterday. He spoke about losing at Ibrox on 29 December last year then the players having to live with that loss for three weeks or so before they could get back into action, starting winning again and put that behind them. The next game can be a great healer when you lose a football match but having a three week wait for that game to come around has side effects that the Celtic boys know are best avoided.
The Celtic players want to go to Dubai on a high.
"Last year we went into the break having been beaten. For weeks everyone was still feeling it so we want to change that this year," Jamesy told the media, as reported by Daily Record.
"Normally when you lose a game or have a bad result or performance, there's always a game in three days and everyone believes they can put it right. But it was that waiting for three weeks for the next game.
"We obviously came back and had a really good run. That was maybe a factor as it did hurt after that game.
"But we've won 11 games in the league now so we couldn't be in better form. The Betfred Cup Final was the same when we'd a good run going into that so the boys are feeling good.
"We just need one more big performance before the break and we'll give it everything to get a result. We want to go into the break in a real positive attitude. It would put us in a good position in all competitions this season.
"No matter what happens the league isn't finished but it would put us in a great place," Jamesy said, from the Celtic perspective anyway.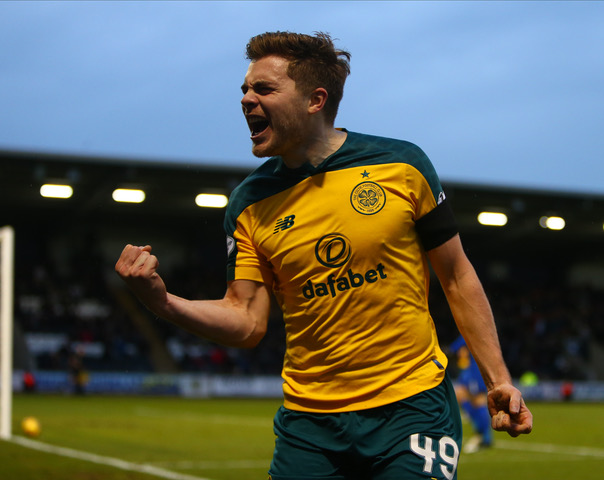 Jamesy scored the late winner the last time the sides met at Celtic Park, back in March, to give us another Beautiful Sunday. He also got what turned out to be the winner (thanks to an Honest Mistake or two from that Tory MP) against St Mirren on Thursday.
"When you're an attacking player at Celtic you're expected to score and provide assists but the manager's been really good at encouraging us and we could have scored four or five in our last few games.
"He kept calm and told us we were due some goals. I was happy to get one and help the team.
"I played up front against Hibs and I've been used on the left and right flanks and I enjoy playing in any position. It also helps your overall game and makes you better when you go back to your normal position.
"Some boys set themselves targets but I don't like to look too far ahead. I always look to the next game, not five or 10 matches away, and just concentrate on working hard. I like to contribute.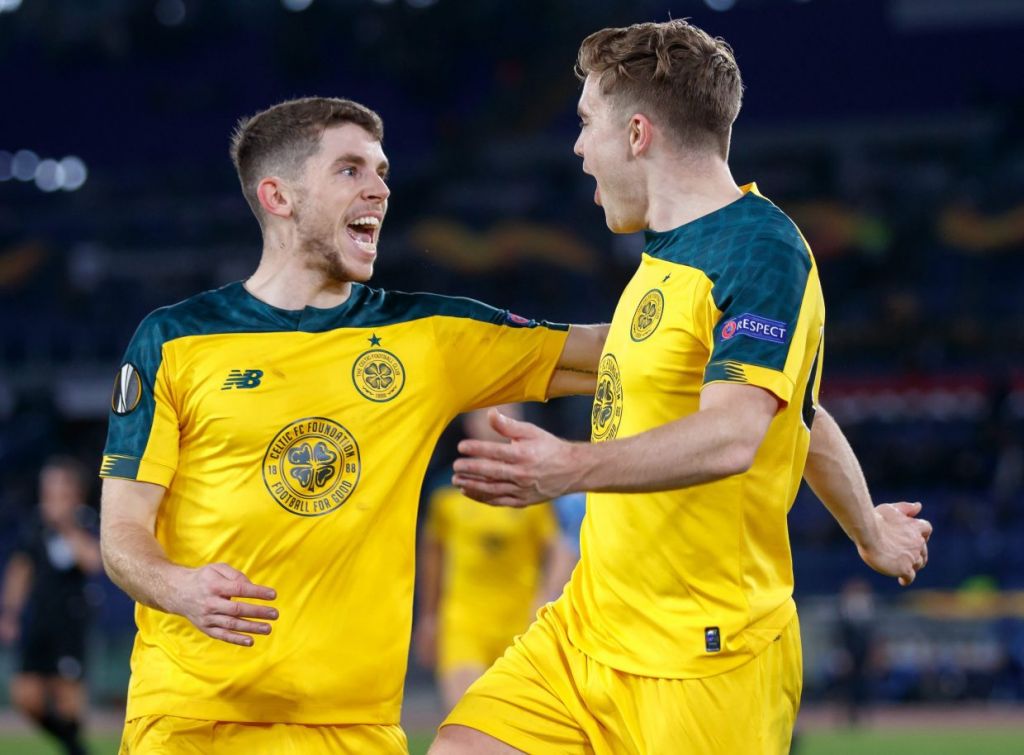 "Is there a goals competition between me and Ryan Christie? No. I don't want that bet!"
Forrest also praised Odsonne Edouard who was denied a perfectly good goal by that Member of Parliament who definitely likes to say 'No'.
"He's quality. Ask any of the wingers and forwards at the club and they'll tell you they really enjoy playing with him.
"You get some strikers who will always looking out for themselves but Odsonne's got more about him, which is great for Ryan and myself. It doesn't matter who he plays against, he always produces. That's the sign of a big player."
Watch James Forrest's Media Conference below…