STEVEN GERRARD arrived in Scotland with a well deserved outstanding reputation in the game for his playing career at Liverpool. He also always sounded like a decent, reasonable bloke when you heard him speaking on the media. He was clearly a box-office signing for the Rangers and his arrival took care of the season ticket renewals after another trophy less season and some real spankings from Celtic – 9-0 over the last two games.
You could forgive Gerrard his first big mistake, up at Aberdeen on the opening game of the season, when after the home side fought back to earn a point, the new Rangers manager stated that his side were 'class above' Aberdeen and also pointed out that dodgy refereeing decisions had been going against Rangers for years.
The first remark was silly and Derek McInnes – the man who said no to Dave King when he offered him the Rangers job – has used that to extract revenge over the Ibrox outfit through a league win at Ibrox plus two cup eliminations.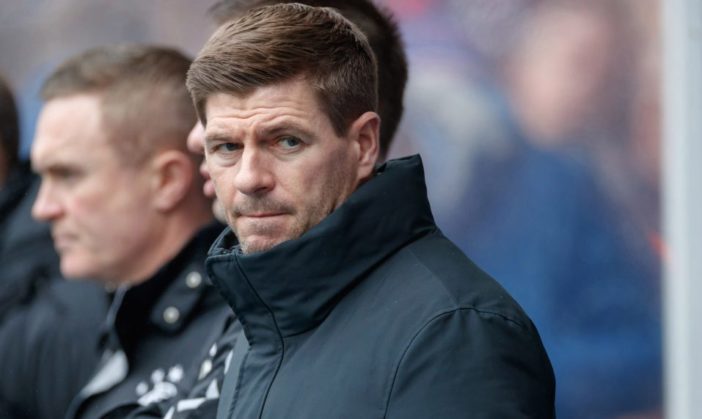 The other remark – which turned the man into a fool on his first day in the job – was so obviously ridiculous and was so clearly spoon fed to him, presumably by the Darks Arts PR mastermind, that Gerrard was surrendering his reputation at the hands of blue paranoia.
They used to accuse Celtic Supporters of being paranoid yet we had every reason to be. Indeed, as the saying goes, we were not paranoid enough! Yet the team that got four penalties in one game this season, that was able to remove Willie Collum from their games entirely and without comment from the media – they even suggested there were darker motives involved rather than Collum just being a rubbish referee – reckon that they are hard done by.
Yesterday Madden got it right with the Morelos sending off.
He 'missed' the Kent sending off – even though he was looking straight at it, and he also failed to give Halliday a second yellow for a foul on Scotty Sinclair deep into stoppage time. If he gave the free-kick he'd have had to show a red card so he just ignored the foul.
He booked Broony for a foul, which was the only occasion that he had to take action against the Celtic captain.
Gerrard played the game at the highest level for almost his entire career, knows all of this, yet plays along with the pretence that the world is against the Rangers. Scotland has become a big bad place for them, everyone hates them and they are treated like second class citizens in their own country (the are after all, The People).
"You're playing against a player who loves to antagonise. Morelos and Kent are both provoked," Gerrard whinged.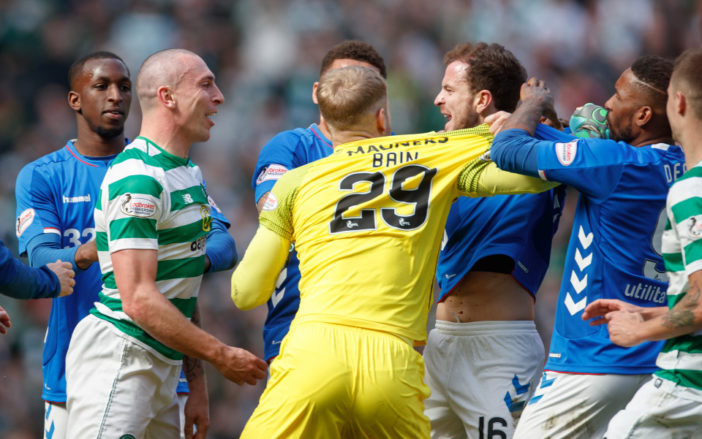 "Celtic fans have the right to celebrate, but to do it right in your face, Halliday has the right to protect his own people.
"The guy who antagonised it all from the beginning deserves to be punished, as well. When you're provoked, it's only fair that both sides get punished in my view.
"We've hurt ourselves badly this season with a lack of discipline. I've given my players the benefit of the doubt on too many times.
"The gap was already big and it's even bigger now. The buck stops with me and I'm ready for that. We will move forward from this and try to finish the season as strong as we can."
Gerrard this morning has a worse win record that any manager in Rangers history going all the way back to when the club was founded.
Fat Sally won plenty in their first season in the Third Division although hilariously failed to become an Invincible losing at places like Stirling Albion.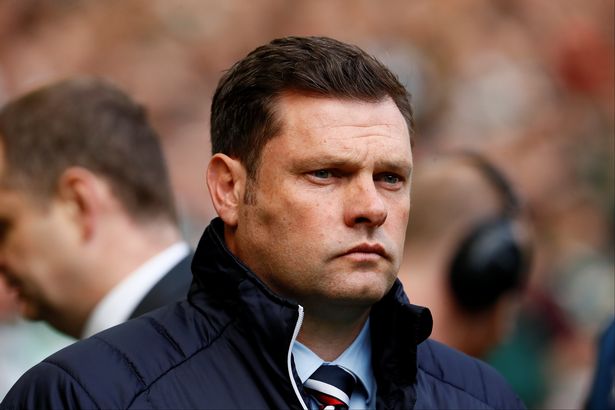 Mark Warburton win percentage was 65.85% then Dave King 'resigned' him.
Pedro Caixinha managed a win rate of 53.85% before being sent away in a caravan.
Graeme Murty did better achieving 62.07% but his failure on Mother's Day 2018 – the first of many Beautiful Sundays – cost him his job.
Steven Gerrard is the ONLY Rangers manager with a win rate below 50% – he's sitting on 49.06% after yesterday's defeat.
But blames it all on Broony…
Win percentage.

Mark Warburton, 65.85% – Sacked
Pedro Caixinha, 53.85% – Sacked
Graeme Murty, 62.07% – Unconsidered

Steven Gerrards, 49.06%

Steven Gerrard STILL has a worse win record of any Sevco manager in the past 4 years.

EVEN WORSE THAN MAD PEDRO!

FACT!

Fucking Idiots.

— Big Stuart (@white_italy) March 31, 2019
The Celtic captain certainly gets right under their skin, does he? Here's what he had to say about the flash points after the match.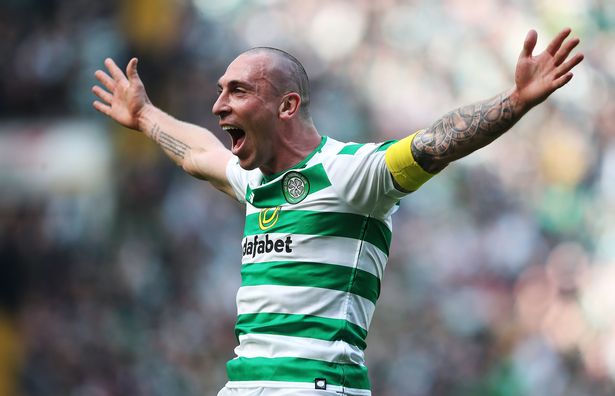 "He (Morelos) gave me an elbow and you can't do that in modern-day football, the amount of cameras there are.
"It was all about us today. It's about our performance. We dictated play in the first-half and in the second we had to dig deep."
Broony said he couldn't remember what happened with Kent and said that Halliday "came up to me at the end to congratulate me."