GAVIN STRACHAN has said that Celtic's pre-season trip to France will be the perfect preparation to aid the club's attempt to win ten successive titles. Celtic are duo to play French trio Lyon, Nice and PSG in a pre-season competition this month and Strachan believes that the club will benefit from a trip away following their return to training.
As reported by the Glasgow Times, Strachan has said that the trip will allow the players and staff to enjoy some quality time together ahead of the league restart at the beginning of August.
"The way the world is now, and with everyone so isolated for so long, any chance to get people together and spend quality time together, is something that we're all looking forward to. We're lucky that we're able to do that.
"I've already seen a great spirit amongst the players already so to go away and cement that even more, ahead of what's going to be an important season, is something that we feel is important."
Strachan thinks that a trip away will allow him to get to know the players better as well as getting everyone going as pre-season ramps up ahead of the kick off to the new season. Games against PSG, Nice and Lyon will expose Celtic to a higher class of opposition ahead of the League restart as well as the European qualifiers throughout August.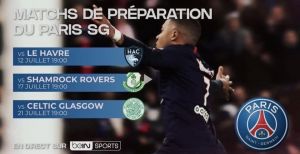 "It'll be good for me too, although it's amazing how comfortable I feel already. It's only been ten days of actual training so far but I feel like I know all the guys quite well already. But this is a chance to solidify all that.
"But for the players it'll help them mentally after everything that's been going on in the world. It'll be good for the camaraderie and the bonding after everyone has been isolated for so long.
"It'll be good for everyone's mental health as much as anything."
The son of former Celtic boss Gordon will replaced first team coach Damien Duff and is looking forward to beginning his new role as the Scottish Champions look to win 10IAR. Strachan worked as Assistant Manager to Duncan Ferguson at Peterborough but swapped the role in League One for a move to the Scottish Champions to work with Neil Lennon and John Kennedy.