Next up for our very popular Fan Of The Week feature on The Celtic Star is Caitriona Thomas who hails from Belfast.
Caitriona is a popular and witty figure on the Twitter circuit. She is noted for her sarcasm and her sometimes hilarious tweets. She is a joy to follow. You can follow Caitriona on Twitter @Caitriona_T
Caitriona is our first ever Female guest on The Celtic Star for our Fan Of The Week and we hope you enjoy her ten in a row.
As always The Celtic Star Reporter Scott Alcorft asks the questions…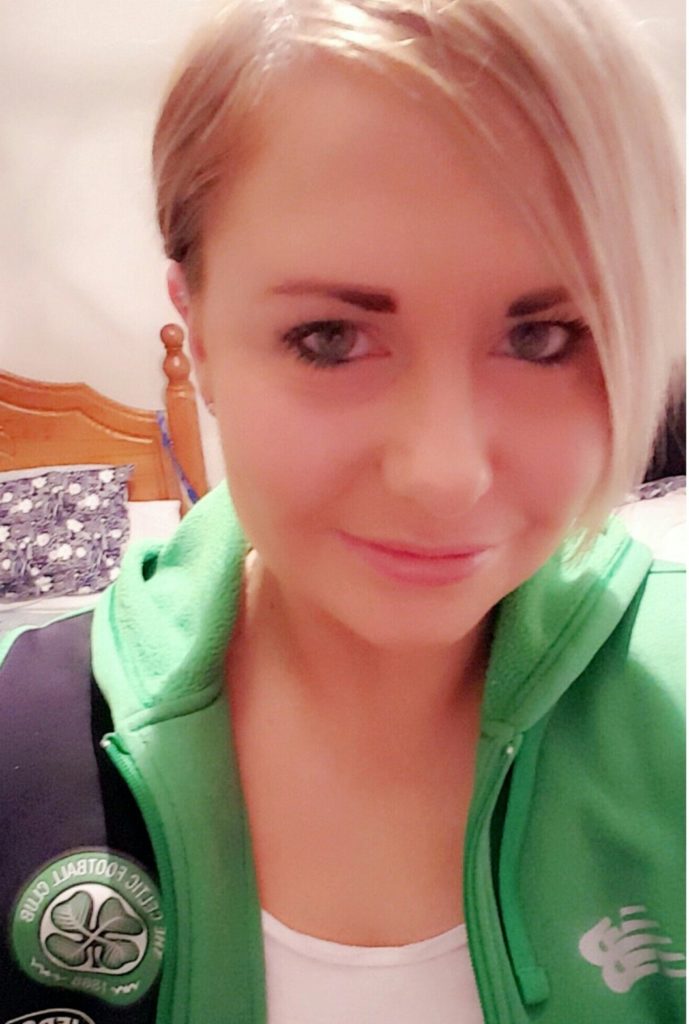 What is your first memory of Celtic?
As I was born in the late eighties, the 90's as you can imagine, was not great in a Celtic supporting household. My first memory of Celtic was from the 1994/95 season in which we won the Scottish Cup, the sheer joy when Paul McStay lifted the cup was unforgettable.
What was the first game you went to?
The first game I attended was when we played Liverpool in August 1998 for the opening of the Jock Stein Stand.
Who are your top 3 favourite Celtic players and why?
Lubomir Moravcik – The man was quite simply a 'gift from God'. He was a wizard with great feet, vision and an eye for goal.
Henrik Larsson – A world class player and key to our revitalisation after the dark days during the 90's. The fact he went on to show his ability in Spain and England speaks volumes.
Jinky Johnstone – I'm envious of anyone who has watched this man play live. I've seen hundreds of videos of Jinky and he was superb, he was not only skilful but brave as a lion. In my eyes he should be talked about in the same breath as Maradona, Pele, Best etc.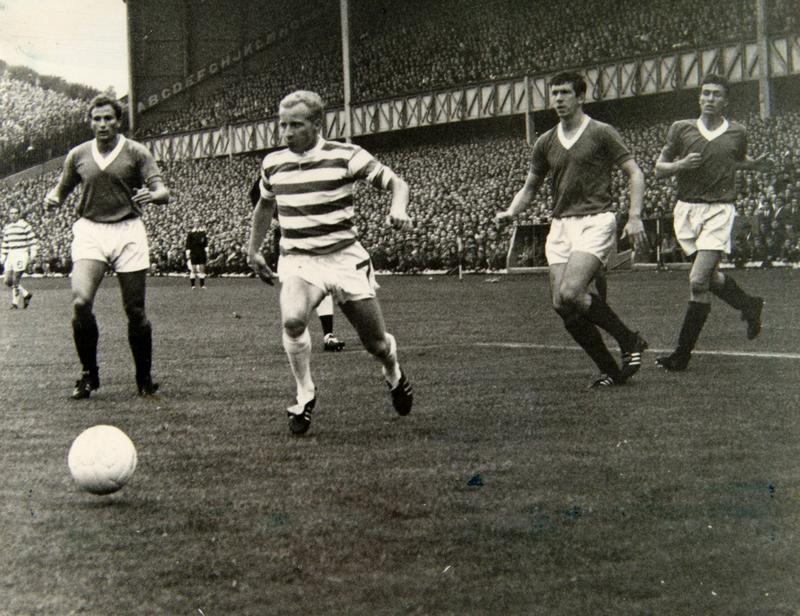 Best game you've ever seen involving Celtic in your time?
It would have to be the 6-2 game against Rangers. The game was so surreal like a dream and that chip from Larsson was top class. The most enjoyable aspect was that it signalled the end of Rangers dominance within Scotland.
Worst game you've ever seen involving Celtic in your time?
The UEFA Cup Final, it's one I have never gotten over and one game I've never watched back. The way Porto conducted themselves in that game was nothing short of an embarrassment.
Can you select your best ever Celtic eleven from the players you've had the pleasure of watching?
Based solely on players I have witnessed I would say – Boruc, Tierney, Van Dijk, Balde, Agathe, Moravcik, McStay, Brown, Nakamura, Larsson and Sutton.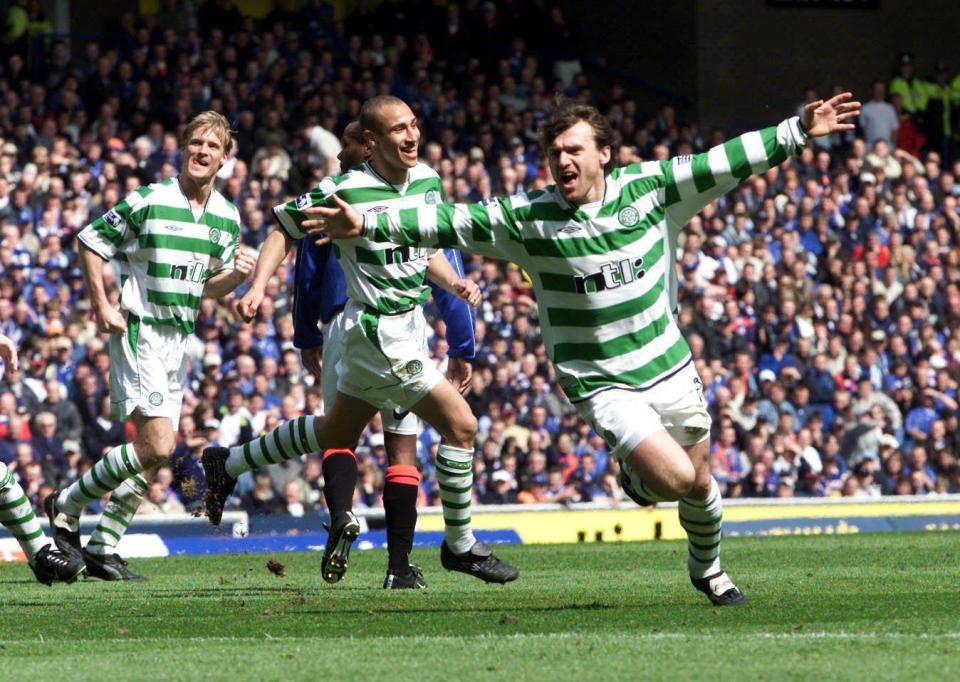 Can you give us a funny or surreal moment from your time supporting the Hoops?
I spotted Gordon Strachan in the car park after a UCL game, I asked him for a picture and he told me that I would have to catch him to get one. The wee man could still leg it, I managed to get a very, very blurry picture and a near cardiac arrest. WGS found this very amusing.
Give us your assessment on how this season has gone so far?
I don't think we have been great this season but we are doing enough domestically. We are top of the league with the league cup in the bag and we are still in two other cup competitions. We were absolutely immense last year and it was always going to be difficult to reach those heights again. I think we definitely need to strengthen particularly if we want to better ourselves in Europe.
Money isn't an option, what 3 players would you sign for Celtic just now and why?
Messi – The little man is an absolute genius, a joy to watch and the type of player that can win games on his own.
De Gea – In my opinion he is the best goalkeeper in the world and Celtic are needing a keeper!
Kroos – He oozes class and always looks so composed on the ball.
Finally, explain to us what Celtic means to you?
Celtic for me is much more than a football club, it is a way of life. The connection I have with Celtic is more than an affinity, it is love. My grandfather and grandmother were both of Irish descent and made the journey across the Irish sea to Glasgow to try and make for them a life. My mother then made the journey in the opposite direction when she met my father.
The connection between Ireland and Celtic has always been there, beginning with their foundation by Brother Walfrid from Sligo, for the poor Irish immigrants, to the first piece of grass on the hallowed Celtic Park pitch from Donegal and the various players and staff with Irish roots. It is for this reason that Celtic will always have a special place in my heart and the main reason I travel across the Irish Sea to Paradise.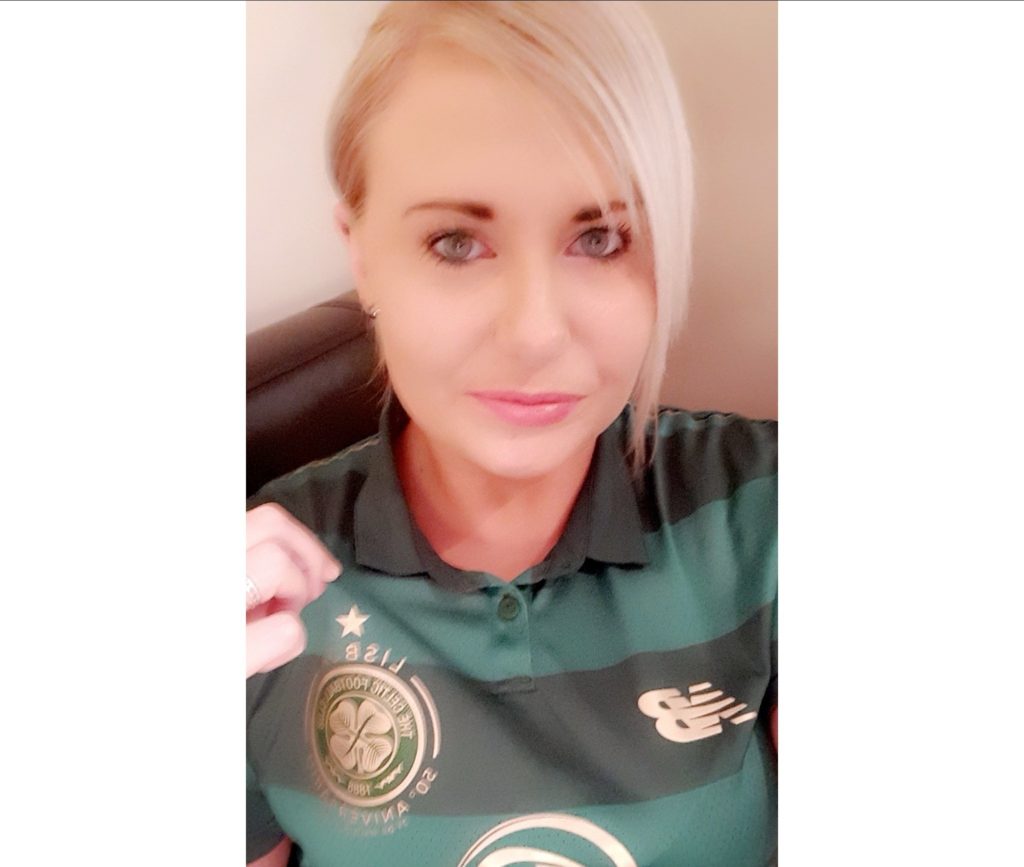 Caitriona that was fantastic Ma'am thanks. Gordon Strachan has had a bit of a hard time from ex-players and fans when I've done previous Ten In A Row's so it's nice to see a funny story about him for once. Your best Celtic eleven is sensational for a modern team. Like you said, the 90's weren't up to much but the players that followed that have taken us to a European Final and the last 16 of the Champions league twice. I see nothing but goals, goals, goals with that side. Thanks for taking part and I'll be checking in on your witty Tweets as usual from time to time. HH
Interview for The Celtic Star Magazine by Scotty Alcroft
#FanOfTheWeek
#10IAR
@Scotty10IAR on Twitter
'No pillow talk for Celtic Stars, a word about Jimmy McMenemy,' Jim Craig on The Celtic Star this morning and you can READ HERE.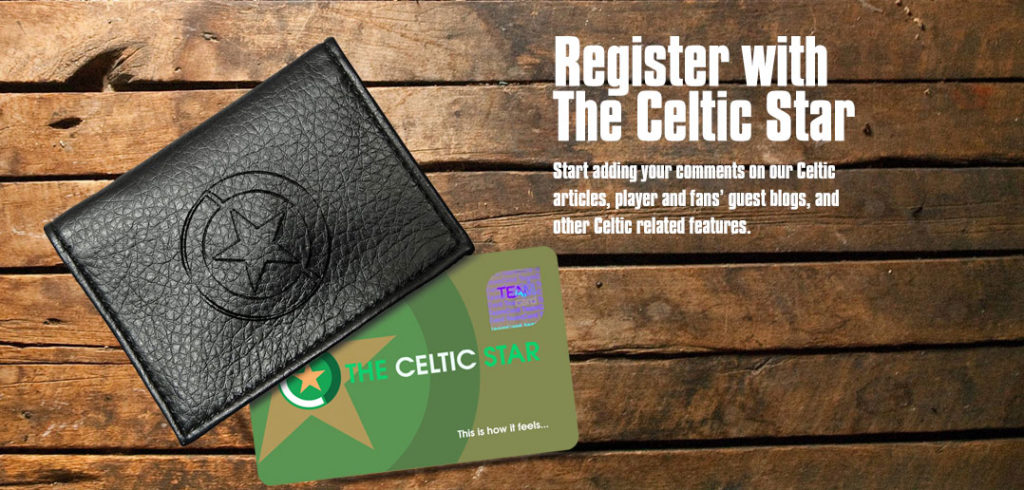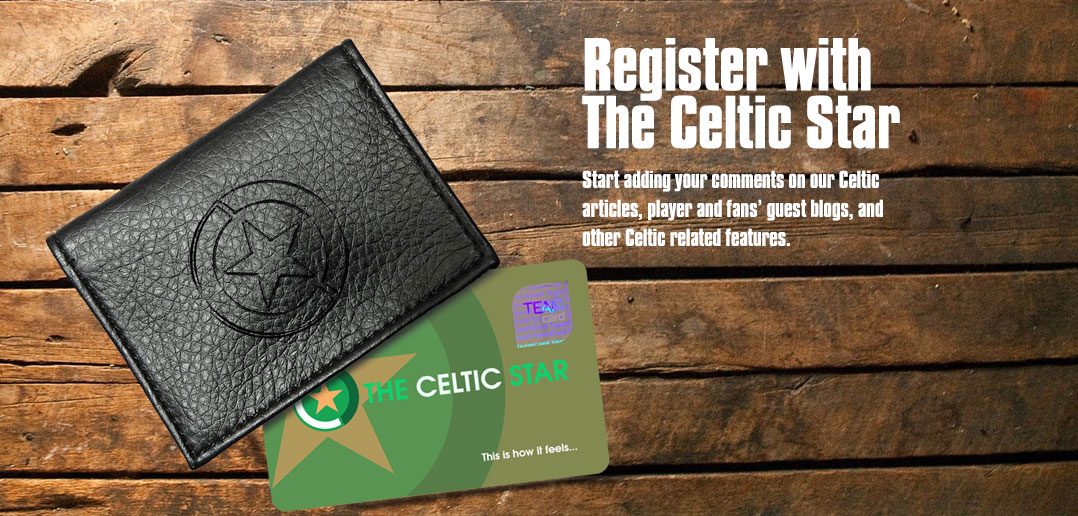 Register with The Celtic Star website and start adding your views on our Celtic article, blogs and features.
Lisbon Lion Jim Craig writes exclusively for The Celtic Star every morning and he will be inviting on a few of his old team-mates from time to time.
It takes two seconds to register and we will email you back to get your password sorted and that's you in The Celtic Star conversation.
Also all new subscribers this week will be entered into a raffle and five lucky readers will receive a signed copy of Jim Craig – Right Back to 67, The Lisbon Lion Diary, which is a superb read.
Fill in the registration form HERE