Another one on Ange Postecolou's Media Conference yesterday ahead of tomorrow's match in Dingwall against Ross County. As you will know by now The Celtic Fan Media questions come at the end of these pre-match events and are generally the most interesting parts of the conference, although that's probably a matter of opinion. The last three questions yesterday covered sports sports psychology, the crazy ride of a title race in Scotland as the league gets into the final stages and the behind the scenes plans for the summer to being stage 2 of the Postecoglou revolution at our football club.
Here's how Ange handled the question on sports psychology….
Celtic Fan Media: You hear a lot about how football is governed by sports psychology. What is your football/sports psychology especially when it comes to bouncing back after a defeat?
Ange Postecoglou: "You have always got to have something to aspire to. I have often said if your full focus is on wins and losses then you are kind of that the mercy of something that is outwith your control. You can lose games of football with endeavour and intent by doing the right things. You can win games of football walking away knowing that you haven't performed at a level.
"For me, it has always been about creating a team and a group of people that are seeking something beyond the wins and losses. For me particularly with this football club is that we want to be a team that plays the game a certain way and it is not easily attainable maybe it is never attainable the way I want us to play because I will always seek improvement.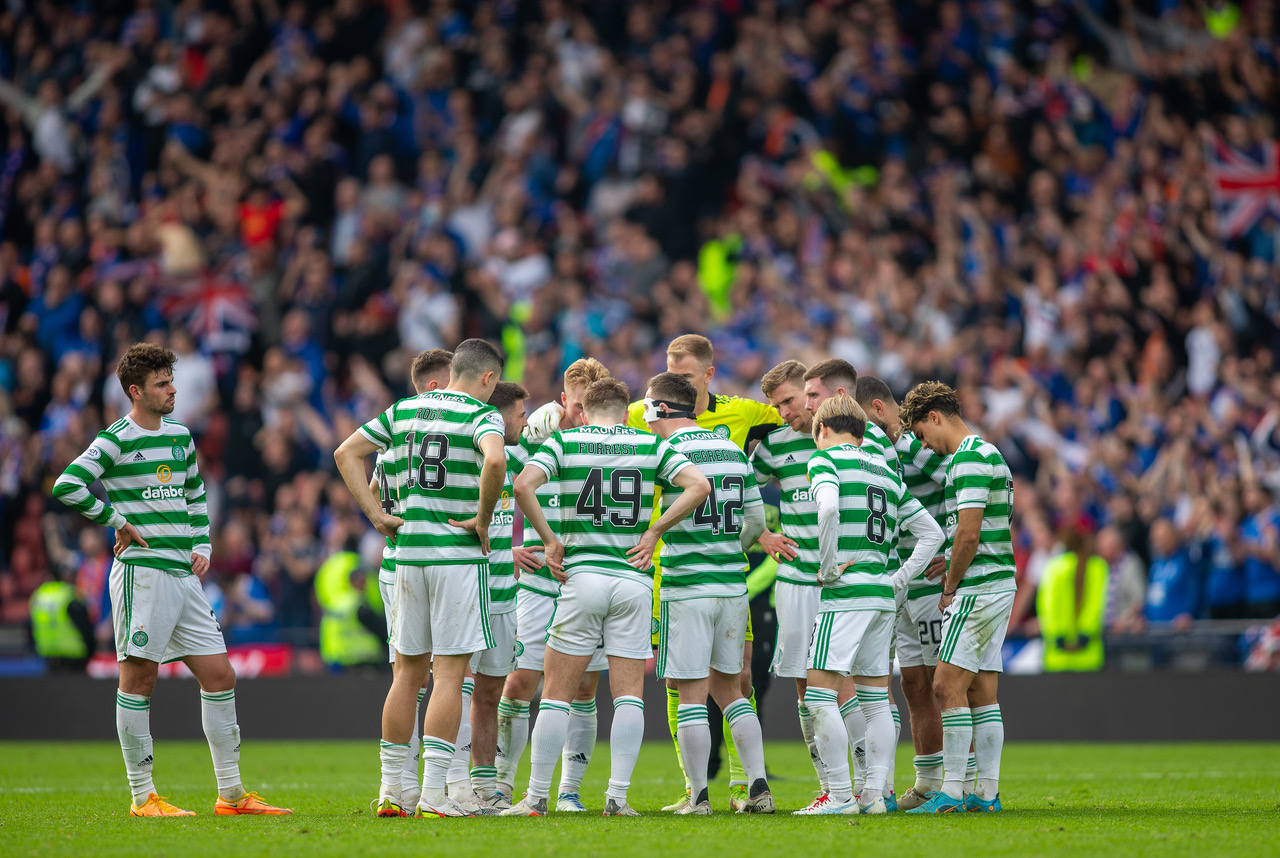 "When you have that as your goal then a loss shouldn't derail your efforts and commitment to a cause. If you let a loss derail you then you will let a win derail you also. Success and failure have equal demons within them.
"Sometimes success means you get complacent and you start thinking about yourself rather than the team and you start thinking you are more important than the sum of the whole parts. All those kinds of things for me are part of the psychology of what we are trying to do here.
"We want to be a certain kind of football team that our supporters are proud of and the club is proud of and play the game in a certain way and with that be successful. That being our end goal then the hits we get along the way like last week just gives us an opportunity to get back on our feet and go again."