"This is the day, This is the day that we win the League," supporters of three SWPL1 teams could be singing this morning as they look ahead to the incredible double match showdown at Celtic Park and Ibrox which will determine the destination of the league title and the two sides from three who will at around 6pm have qualified for the Champions League.
And if there's plenty being contested ON the two pitches there's the not insignificant matter of the women's game's Summer Bragging Rights Trophy which will be decided by the game that sets a new SWPL1 attendance record this afternoon.
The current record is held by Celtic supporters after 9553 showed up a week past on Thursday and helped Fran Alonso's side to a memorable and significant 3-1 win over runaway leaders Glasgow City to drag them back into a three-way battle for the SWPL1 title. A huge audience watched that very enjoyable match live on Sky Sports and no doubt many fancied getting along today as a result.
We'll post our match-day preview shortly but let's consider where we are in fight for the Summer Bragging Rights Trophy between Celtic supporters and fans of theRangers.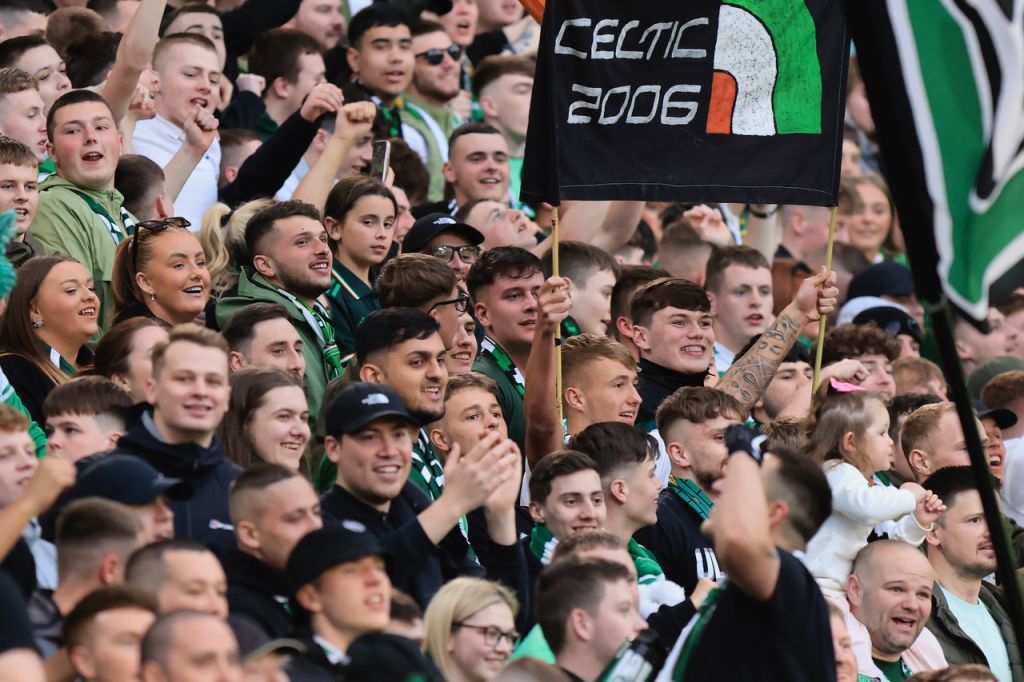 Celtic have brought in Adidas as a sponsor for today's game and that allows the club to offer all season ticket holders FREE entry, although there is a small booking fee and you need to print your tickets at home. For non-season ticket holders tickets cost £8 for adults and Under 16s get in for FREE.
Meanwhile theRangers have offered their season ticket holders tickets for just £1 and the same pricing and criteria applies for non-season ticket holders. Their crowd will obviously include the Glasgow City supporters who know that if their side win at Ibrox they are Champions regardless of what happens over at Celtic Park. We can't really see Hearts bringing many fans to Paradise today, as their team has nothing much to play for.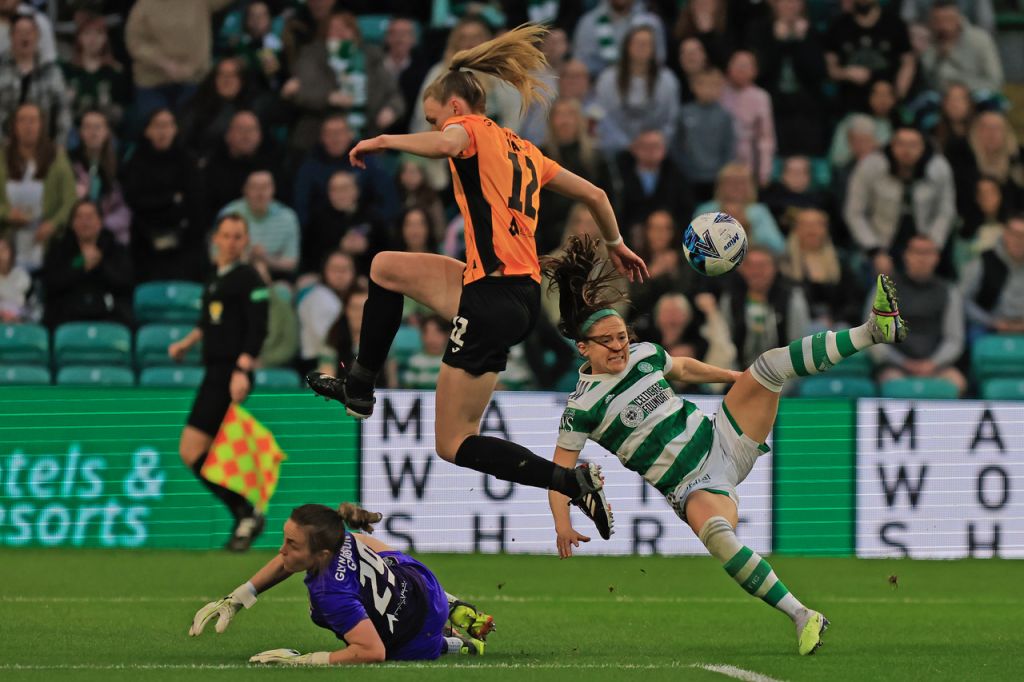 Let's start at Ibrox where they have already announced that ticket sales have topped 10,000 and that was after a slow start. It appears that all the supporters at Ibrox today will be accommodated in the Govan Stand. The latest Ibrox club opened the lower section only initially, as they did earlier in the season when they played a Champions League match at the stadium Charles Green bought from Duff and Phelps as part of his bundle of assets – he later claimed that the history was his as he'd bought that too!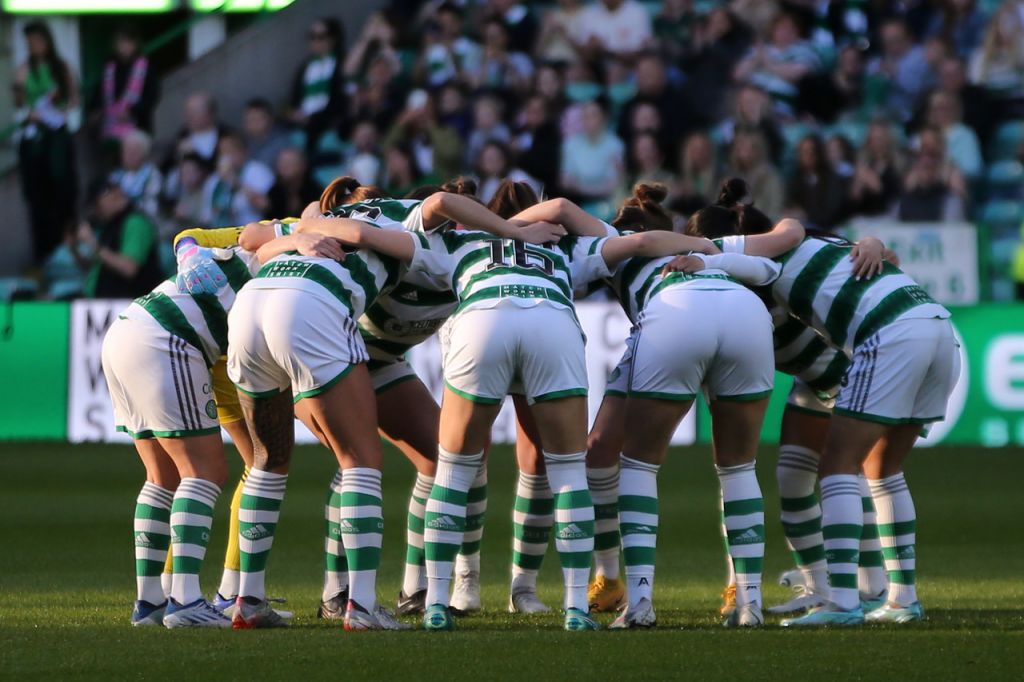 It looks like the Lower Govan stand has completely sold out and they are now selling tickets for the Upper Govan stand with one section selling out and another heading that way. With a late rush likely they might manager to get close to filing the entire Govan stand, which will be more than enough to smash the current SWPL1 attendance record but will it win the Summer Bragging Rights Trophy to sit alongside the one their men's team won last weekend in the Dead Rubber?
Well it's going to be close but maybe Celtic have got their necks in front at the moment so it's going to be decided by the extent of the late rush for tickets this morning and into the early part of the afternoon, ahead of both matches kicking off at 4.10pm.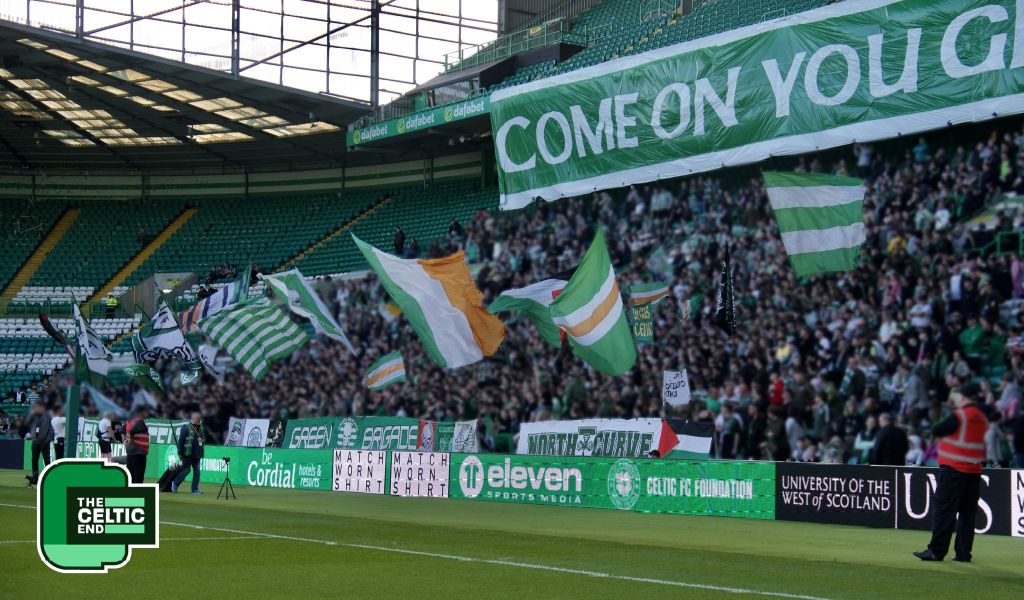 The Green Brigade and The Bhoys will once again be joining forces in the Jock Stein stand to showcase their Green Wall in The Celtic End and the was awesome to watch in the recent match against Glasgow City. Fran Alonso's side will not be without backing and if you were at Celtic Park yesterday get along today if you can to compare and contrast the respective atmospheres inside the stadium when the two main singing sections are joined together.
The entire lower section of the Jock Stein Stand has sold out and so too has the lower curve between the Jock Stein and North Stands. If you want a ticket for the North Stand lower then you are too late because it's now completely sold out, all the way around to the North Curve where the Standing section is located. That will NOT be open today. Celtic though have opened the two sections in the lower Lisbon Lions stand nearest the North Curve and one has already sold out and the other is heading that way too. So section 112 has sold out and there are still tickets available in section 113. When that sells out have four further sections that they can open before the lower Main Stand is opened if required.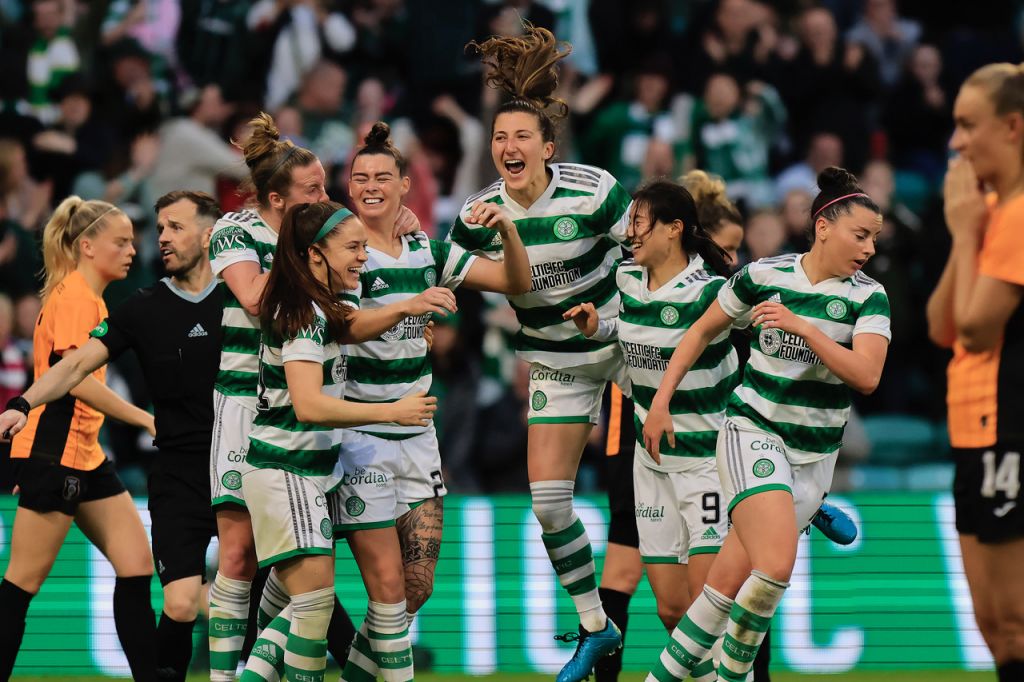 Celtic have NOT released any ticket sales figures for today's match but it's looking like perhaps 25,000 Celtic supporters will show up. The support that wins the Bragging Rights Trophy today will get plenty of mileage out of winning this particular Glasgow Derby head-to-head and it it's football drama you like you could not get a more exciting script that today's with all three teams in with a realistic chance of winning the title today.
A Celtic win guarantees a Champions League spot and goal difference will decide which team of the three is Champions – one way or another – so Celtic will be looking at putting on a show and scoring as many goals as possible. It's going to be an incredible day at Paradise, do yourselves a favour and don't miss it!
Get you Tickets now from the Official Celtic Website...and COYGIG
"This is the Day that we win the league…"