WHAT a goal that was on Saturday from Callum McGregor to give Celtic the lead and put put us on our way to finishing the job of securing the Double Treble.
What a season Callum McGregor has had. He has replaced Scotty Sinclair – the player of the year in the Invincible season – wide on the left, drops into the number 10 role when required and even understudies for KT when he's not been in the team.
It total McGregor made 58 appearances in the season just ended and scored 12 goals – remarkably managing to score in all competitions, the three domestic ones and The Champions League Group Stages and the Europa League.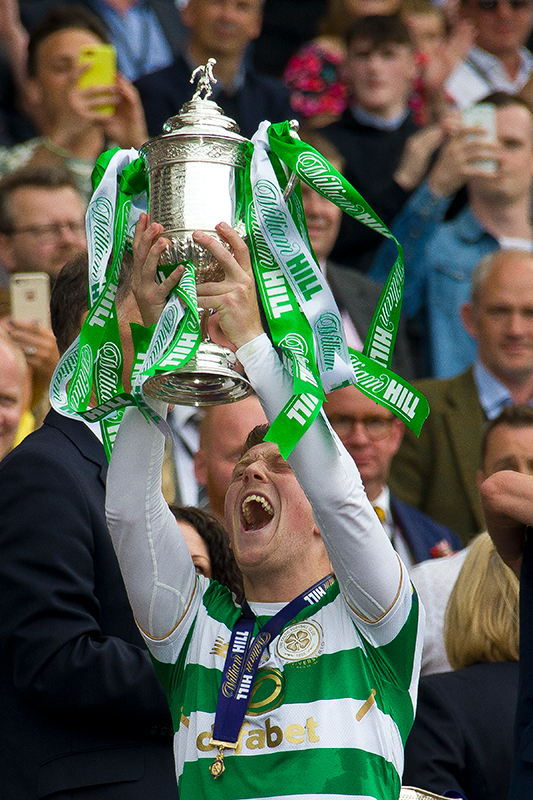 Talking of the Champions League Group Stages, we explained the long road we'll be taking to get there last night and it's well worth a READ.
At 24 years of age, McGregor is now one of the hottest properties in the Celtic side. He has broken into the Scotland set-up too – still scratching my head trying to figure out why Gordon Strachan was so reluctant on making that decision – and he is fully committed to playing for Celtic – the team he has always supported – for his entire career.
"To be a part of a special day in the club's history is hard to put into words and it's difficult to sum up just how I'm feeling," McGregor said.
"With the number of games I played and the amount of starts I made through the season, I think I contributed more this time.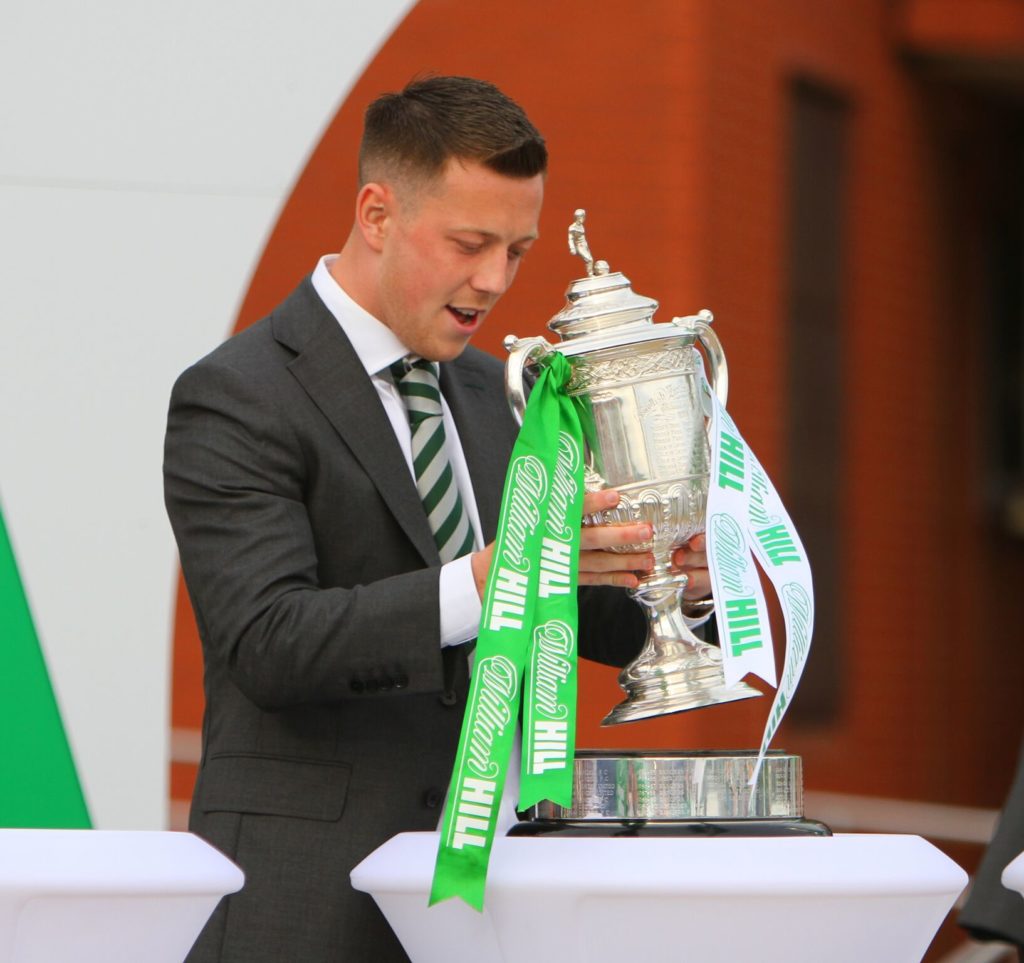 "There were goals in big games as well. It was great last year and I hope I played a part last season, but probably becoming more of a main player is something that I wanted to do. It was great to hear the manager give me credit and the way you want to repay him is by giving him trophies and playing well. It also creates good memories as well.
"It's just the challenge of playing in big games. You see over the years the great goals and the great players and you see the scenes it creates amongst the supporters and the memories it gives them.
"You are thinking 'I want a bit of that'. I want to be the guy who scores the goal that wins the game.
"The more and more you do it, it becomes a bit more natural and you feel as though you can be the one who is going to make the difference or can make the difference."
The summer speculation will shortly begin – and different Celtic players will be linked with moves away, usually KT and also Moussa Dembele, but Callum reckons that players will be reluctant to leave this Celtic set-up. Trophy winning can become addictive and the players will be hungry for another fix next season, just like the support.
"It's probably a key factor for us to try and keep everyone together. I have said it before that we have a special group of guys at the club.
"Everybody is together and everybody wants each other to do well. Even the guys who are not playing are just as happy when you are doing well and you are happy when someone is in there and doing well.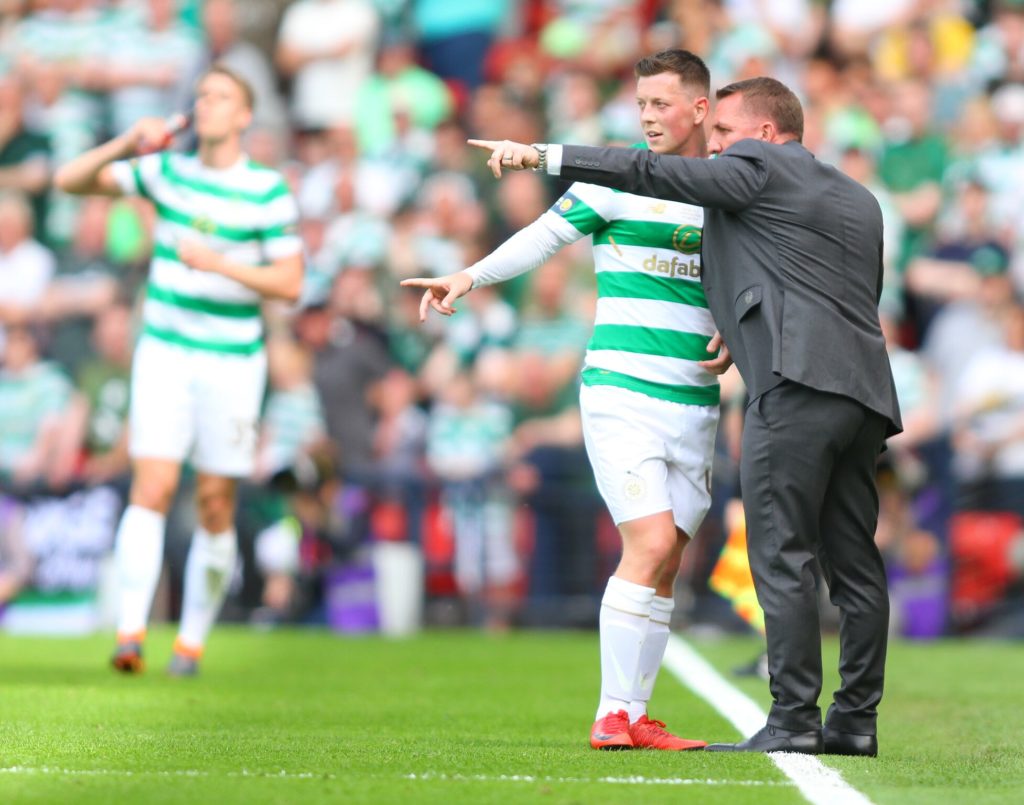 "That's the way it has to be to get success. Everyone has to be together.
"That's been a massive part of why we've been so successful and we have to try and keep these guys and keep as much of the squad as we can together.
"I don't think there will be a lot leaving. I think when you are here and you are winning things, you see the support and you know how massive the club is, that's a big draw."
McGregor, who got slightly over excited at the weekend and compared this team's achievements to the Lisbon Lions – we all forgave him for that pretty quickly, well THAT goal was special – also reckons that the Scottish FA must keep Hampden as the National Stadium.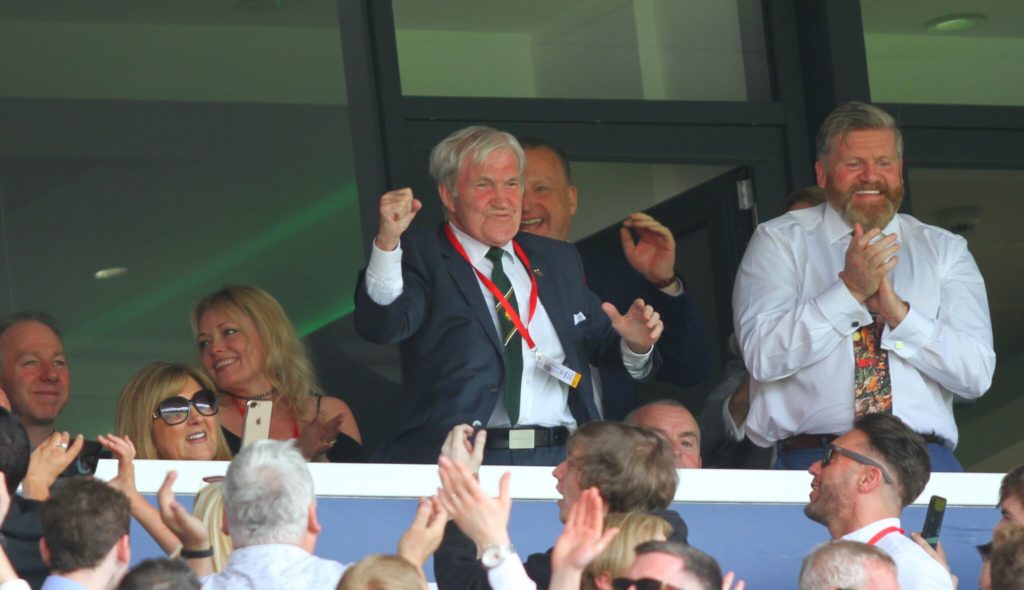 "Keep it at Hampden, definitely. The national stadium has always been Hampden since I was young. The Scotland games and the Cup finals have always been here since I was a little boy.
"It's always been the iconic place to go and play and also for the big days out for the fans.
"I am being biased because I have now scored a few goals at Hampden as well. But I just want it to be kept here."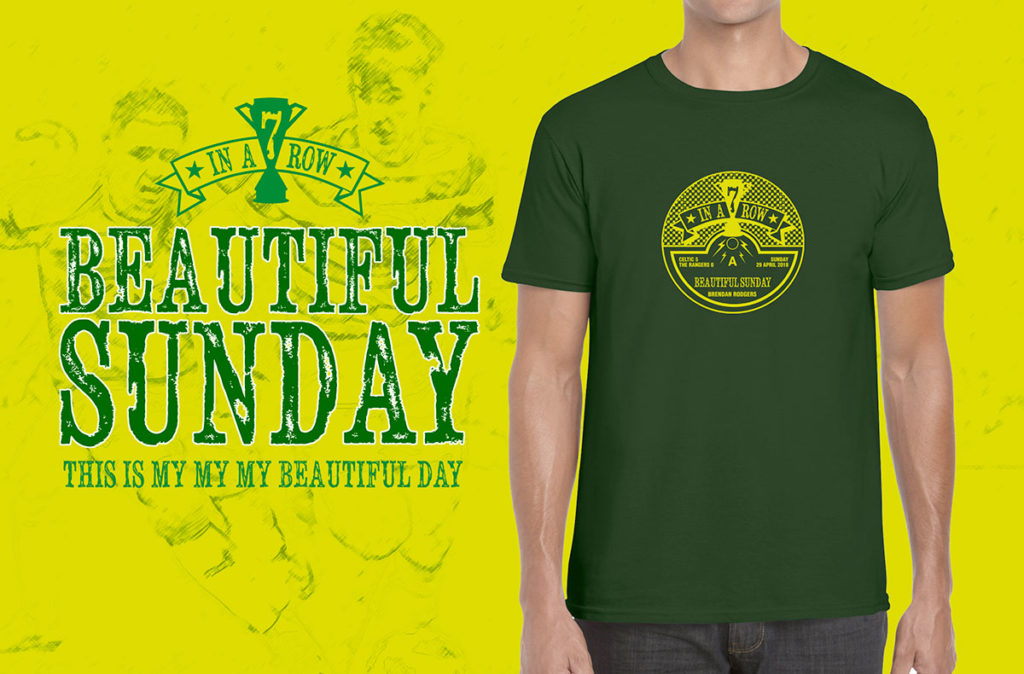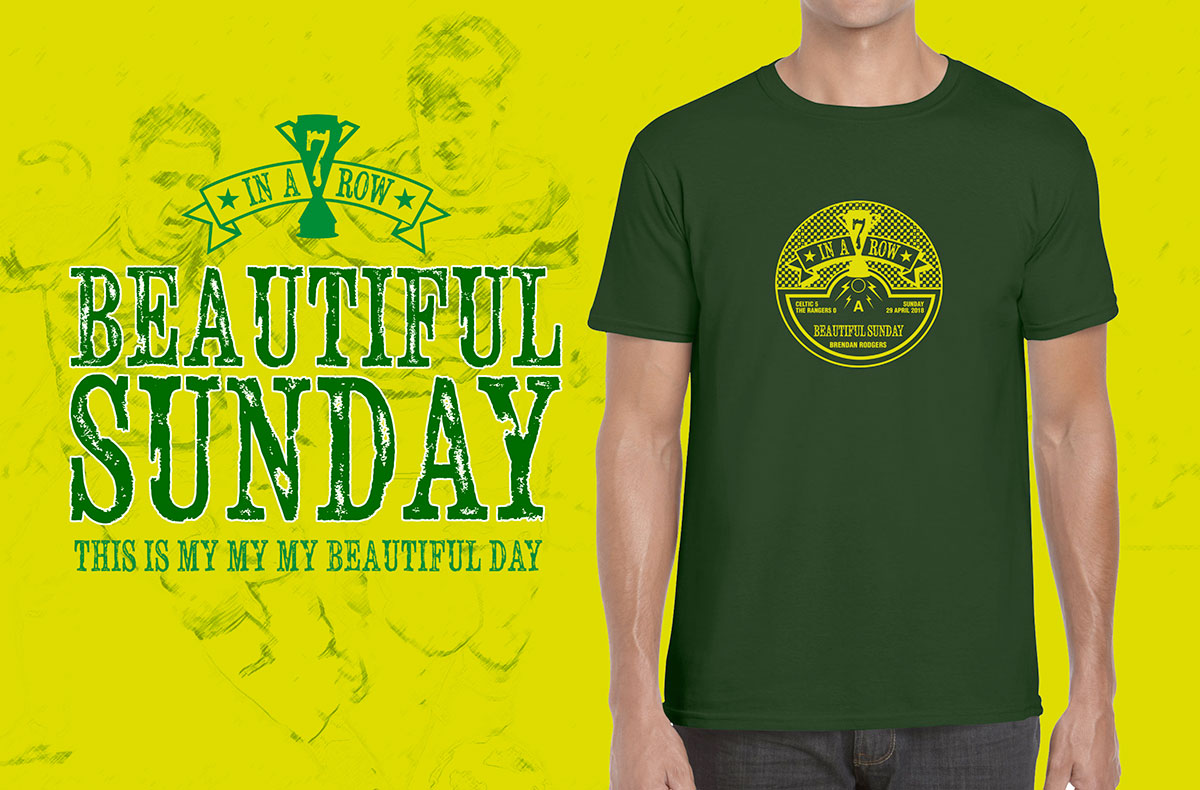 Would you like to write for The Celtic Star? All you have to do is send in your contribution – on any Celtic related subject of your own choosing – to editor@thecelticstar.co.uk and we'll do the rest. It couldn't be simpler. We look forward to hearing from you!
Listen to "John Paul Taylor with A Celtic State of Mind (Part 2/3)" on Spreaker.