BRENDAN RODGERS wants Celtic to bring their league campaign to a close with a good win over an Aberdeen side that is likely to make more of a game of it that Kilmarnock did in midweek.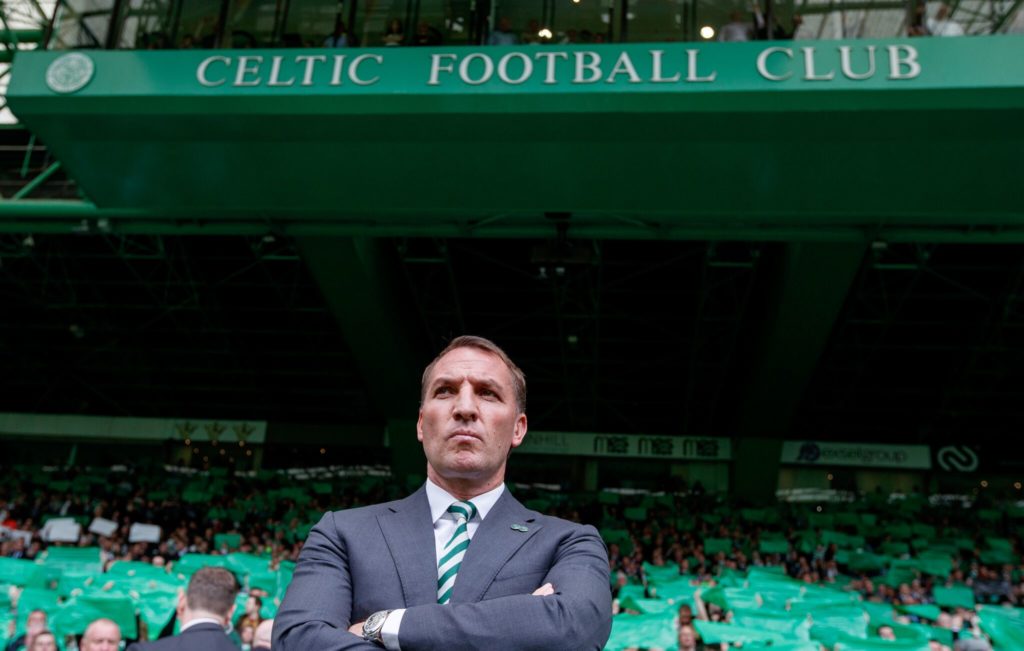 Steve Clarke was happy to sit in and kill the game and this led the Celtic manager to suggest that the Killie players were so deep that Celtic would have struggled to break down a team of firemen playing like that. Not that that amused the Kilmarnock boss, who has called the comment SILLY.
Last weekend of course Brendan suggested that Craig Levein should cut his grass, which he duly did for the midweek visit of Hibs and got the benefit with a 2-1 win over Neil Lennon's side.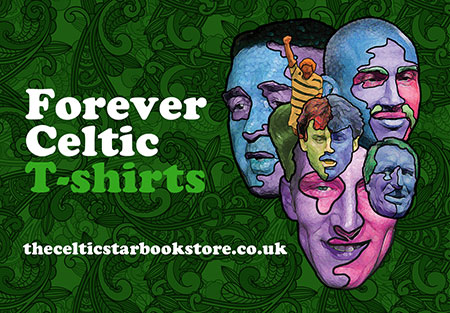 Lenny, apparently hasn't been seen since at the Hibs training camp and is threatening to quit if the Hibs board don't match his own ambitions. John McGinn will be sold if Hibs can get close to their rather inflated valuation of the player at £5million, but any chance of the player wanting to go to Ibrox of Dave King's club being able to fund any such transfer are fanciful.
If McGinn is staying in Scotland it's because no-one offers enough so he stays at Easter Road, or he moves to the East End of Glasgow. That though will be a decision that Brendan Rodgers will make. Today he was more concerned with finish this campaign on a high and beating Aberdeen on Sunday.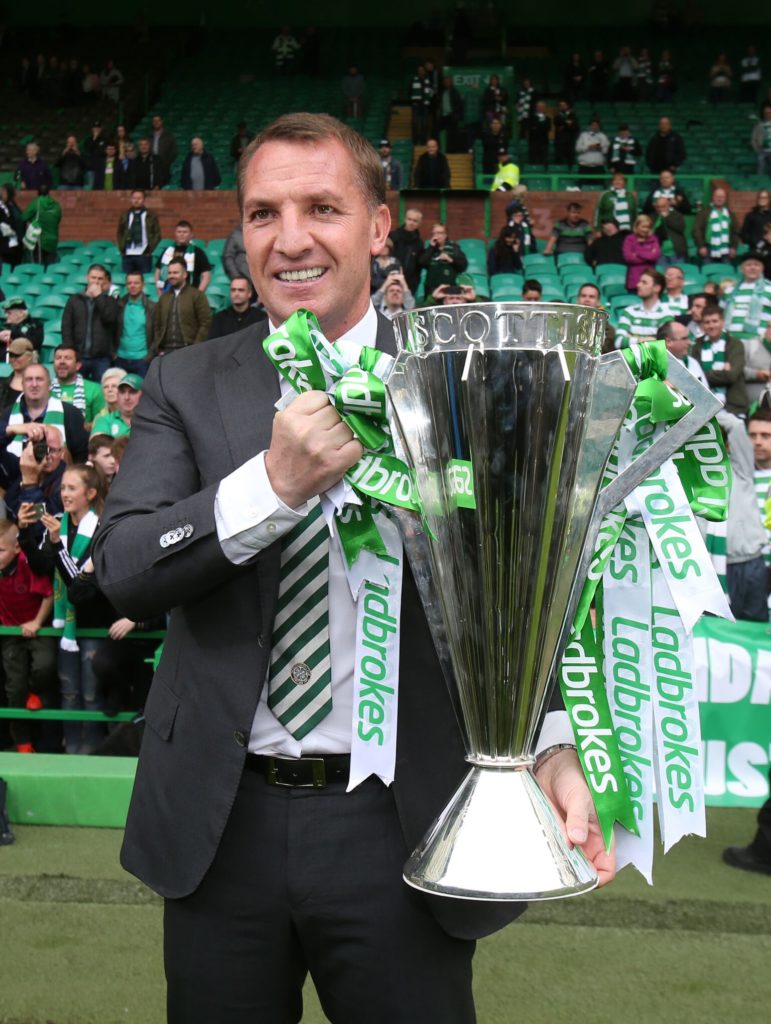 "We really earned it this year," the Celtic boss said, referring to the league win.
"Last year was fantastic, it was great. This year, there was a bigger scrutiny on us, a bigger expectation and arguably a greater challenge with the teams and everything else. So to have won it and won it the way we did the other week – beating Ranges 5-0 – was really special.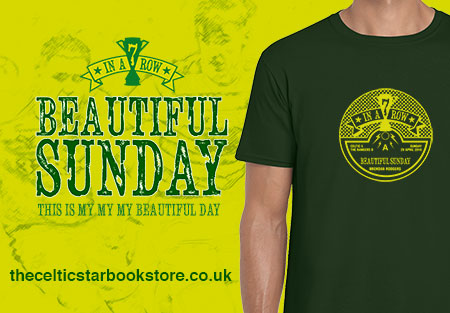 "Celtic and its history is about winning the title and that's what's so important to the fans. This is only the second time in the club's history that they've won seven titles in a row. That gives me more satisfaction than last year."
Rodgers has enjoyed a remarkable sequence of nine straight wins over Aberdeen in his time at Celtic, including of course the two Cup Final wins last season. And he's eager to make to 10IAR on Sunday.
"Our job is to come in, perform well and hopefully sign off the league campaign with a victory," Brendan said.
"We know it'll be tough against Aberdeen because they'll have a cause to chase and fight for as well. We've played very well against Aberdeen. They always give us a really tough game, whether it's home or away but we play well and that doesn't take anything away from them.
"If they finish second at the end of the season, they deserve to be there. They're a consistent team. They may have lost some games to us but they've generally played very well in all their big games. If they go on and do that then they deserve to be there.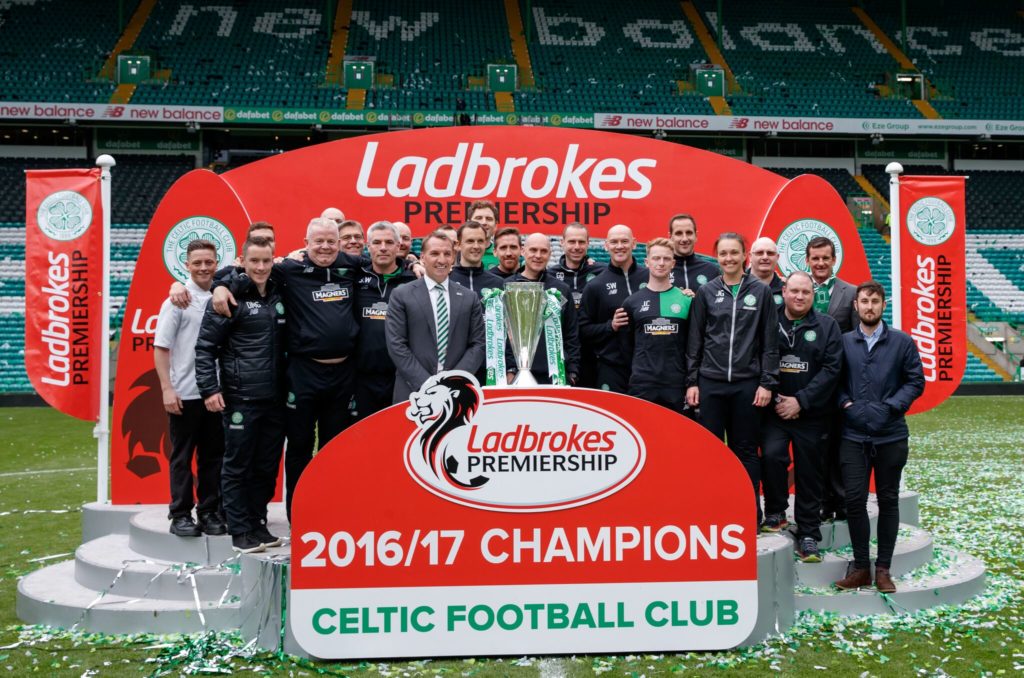 "I'm sure Derek will be happy with their season if they can finish second and then they'll rebuild in the summer again."
If Neil Lennon shows up, and he gets his Hibs side firing again, to play like they did in the recent game against Celtic at Easter Road, then Aberdeen will secure second spot even if defeated by Celtic on Sunday.
Then we can all enjoy the trophy presentation. This is how it feels…