ONE Celtic supporter wrote, 104 goals and 13 trophies…'and counting,' replied Leigh Griffiths, ending his self imposed ban on Twitter by doing so. Those two words say to me that he's hungry to get back wearing the Hoops and to do what he does best – burst a few nets.
The social media rumour mill reached peak madness yesterday afternoon with some of the stuff that was flying around about Leigh Griffiths finally breaking Celtic's patience and the club deciding to sack the striker. You probably have seen it, if not do yourself a favour and avoid. Celtic have rubbished the rumours which come just hours after Tom Rogic is apparently being sold to Southampton or Leicester City on the basis of some click baiting from down under.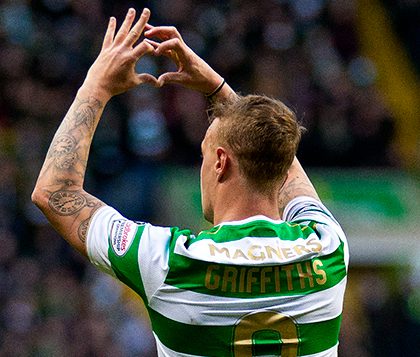 Griffiths has been working hard to build up his fitness levels and looks set to re-join The Celtic first team squad at Lennoxtown on the grass next week. We may even get a chance to see him go for goal 105 against Hearts on Trophy Day.
Leigh stepped away from frontline duties at Celtic at the end of last year and the club provided him with all the support needed to handle the personal problems that were casting a shadow over his life on and off the pitch.
And while fully aware of these issues, Celtic also EXTENDED the strikers contract and plan to have him in the squad for many years to come.
Leigh Griffiths walked out to meet and greet Brendan Rodgers when he arrived at Celtic Park as our new manager on that gloriously sunny May Day 3 years ago. Griffiths had scored 40 goals in the season that that had just ended – but Rodgers immediately identified that as a problem – relying on goals from one source – and wanted to change things.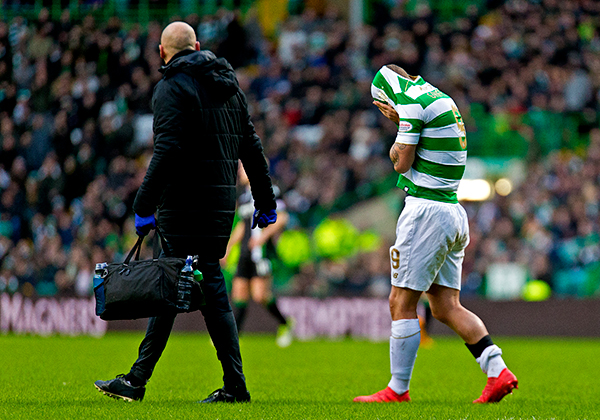 He never quite got Leigh Griffiths and despite both of them seemingly trying their best – one more sincere than the other – the chemistry just wasn't there. Griffiths never felt as valued, or as loved by his manager as perhaps he needed.
That changes with Neil Lennon who does 'get' Griffiths, another 40 goal season next year would be just the ticket Leigh, 144 and counting….Leigh, Leigh Super Leigh….
And counting https://t.co/PIa4GveaBJ

— LG9️⃣ (@Leighgriff09) May 8, 2019