Callum McGregor was undoubtedly rather embarrassed when Ange Postecoglou took the unusual decision to single out his captain for praise in front of his teammates as the Celtic captain reached the milestone of playing for the club on 400 occasions. But straight away Calmac sign-posted his next objective, that's matching the 620 appearances made by his great friend, former Celtic captain Scott Brown and who knows where he'll end up. In the current Celtic skipper's mindset yesterday's 400 appearance achievement was him just reaching the half-way point in his Celtic career.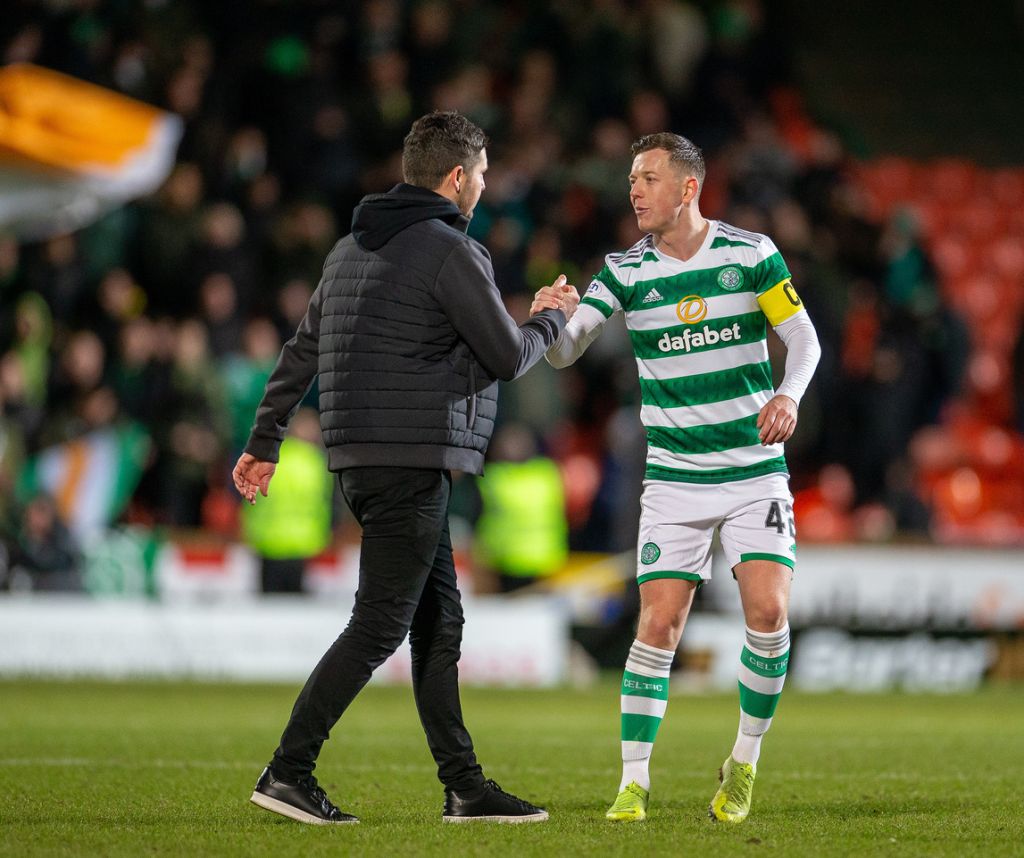 "I just said to the lads in there, they've got to appreciate they're sharing a dressing room with a real special individual. He'll obviously go down as a legend of this football club. The biggest compliment I can pay him, and what I said to the boys was, he plays every game as if it's his debut. As if he's got everything to prove. He scraps for everything, is involved in everything, even though he's done it all in the game here in Scotland. The players see it themselves. They live and breathe it. They're amongst it every day. Mainly by actions but in his words too. I still don't know what our dressing room at Lennoxtown looks like, I don't go in there, because that's his domain." – Ange Postecoglou on Callum McGregor," Ange Postecoglou.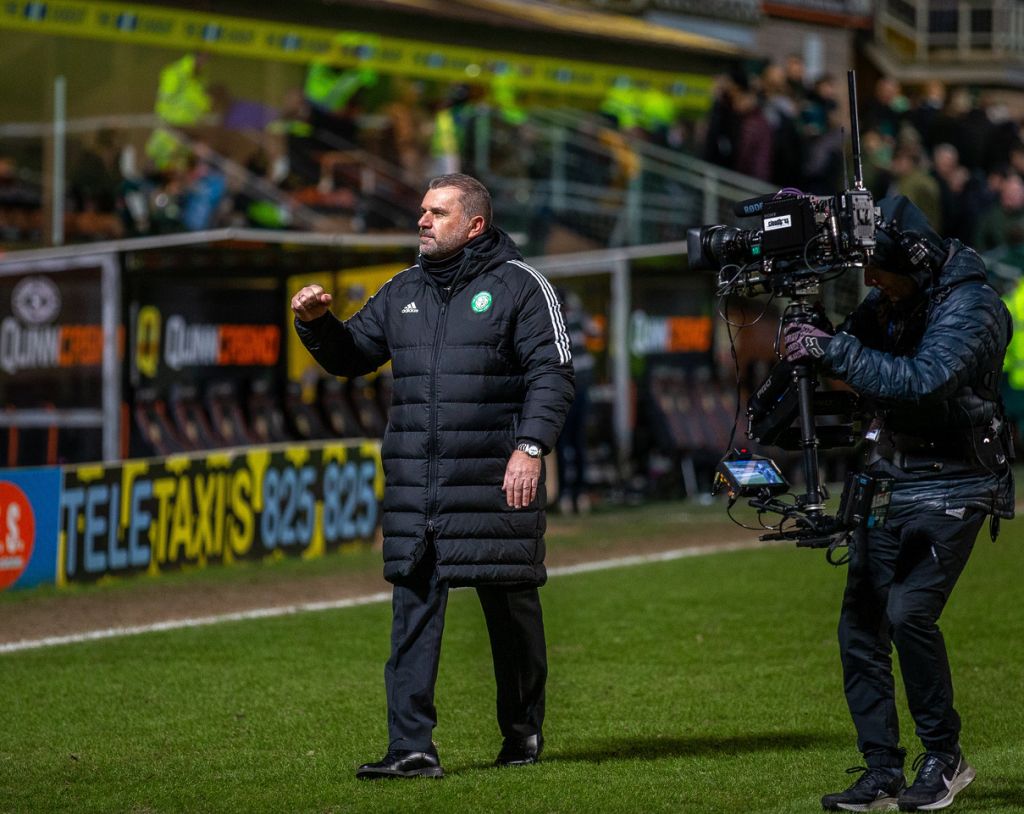 Ange Postecoglou told the media after the 2-0 win over Dundee United that he'd spoke in glowing terms about his skipper in the dressing room. The Celtic manager had plenty of praise for his captain who reached the 400 appearance mark for Celtic yesterday at Tannadice. "I know I dismissed it (the 400 game mark) before the game," Ange said. "But I said to the lads in there that they've got to appreciate they're sharing a dressing room with a special individual."He'll go down as a legend of this club. The biggest compliment I can pay him is he plays every game like it's his debut, as if he has everything to prove. He's done it all here in Scotland. It's a credit to him and his family."
Callum McGregor spoke after the match and clearly there's plenty of ambition left in his tank as he eyes first Broony's record then doubling yesterday's total, happy enough to accept that this is his halfway point on his playing for Celtic journey.
"Broony got 620? That just shows you again how good he was for this club. That's massive numbers and a huge testament to him," Callum McGregor said, as reported by Football Scotland. "But I've still got enough time. Hopefully if I stay fit, keep playing well and do all the right things, who knows where I will be in five or six years' time.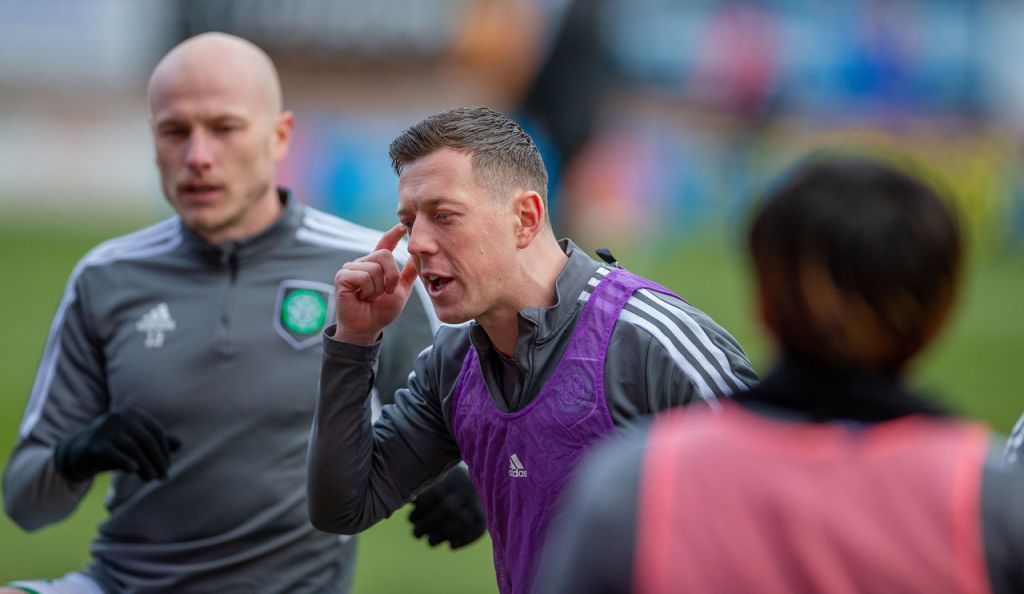 "When you pull on the jersey to play for this club, you are under pressure every week. You give the best of yourself and you are judged to the highest of standards. So you bear that in mind every time you play for this club and these supporters that you have to give your absolute maximum.
"Of course, you take every game as it comes and, once you start to rack up these milestones, you realise you are doing something right, your preparation and performances are good.
"You just look forward to the next one. This one is done now. That is the way you have to treat it. In modern-day football, you don't get a chance to look back and see what you have achieved — it's just on to the next game.
"As long as you have that mindset and you just put one foot in front of the other, that is how you rack up these kinds of numbers. So on to the next one. It is always nice when people talk well about you, but the main guy you are trying to impress on a daily basis is the manager.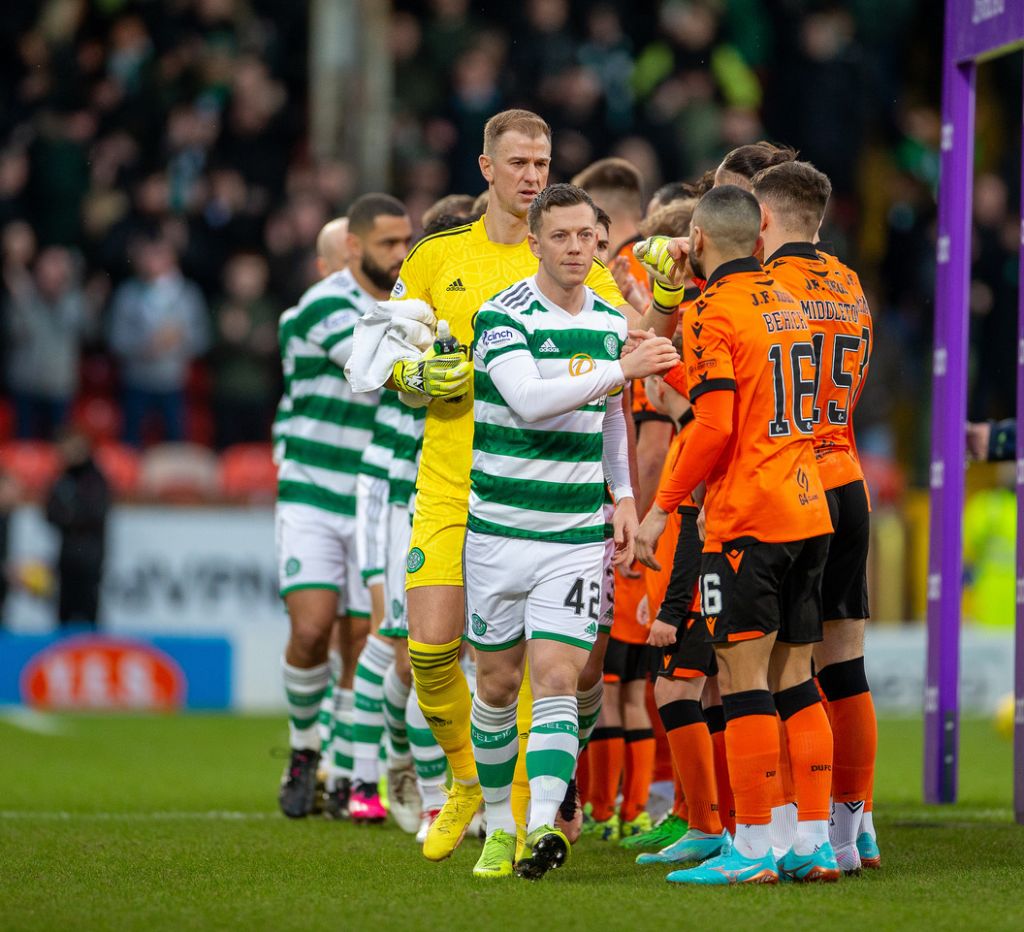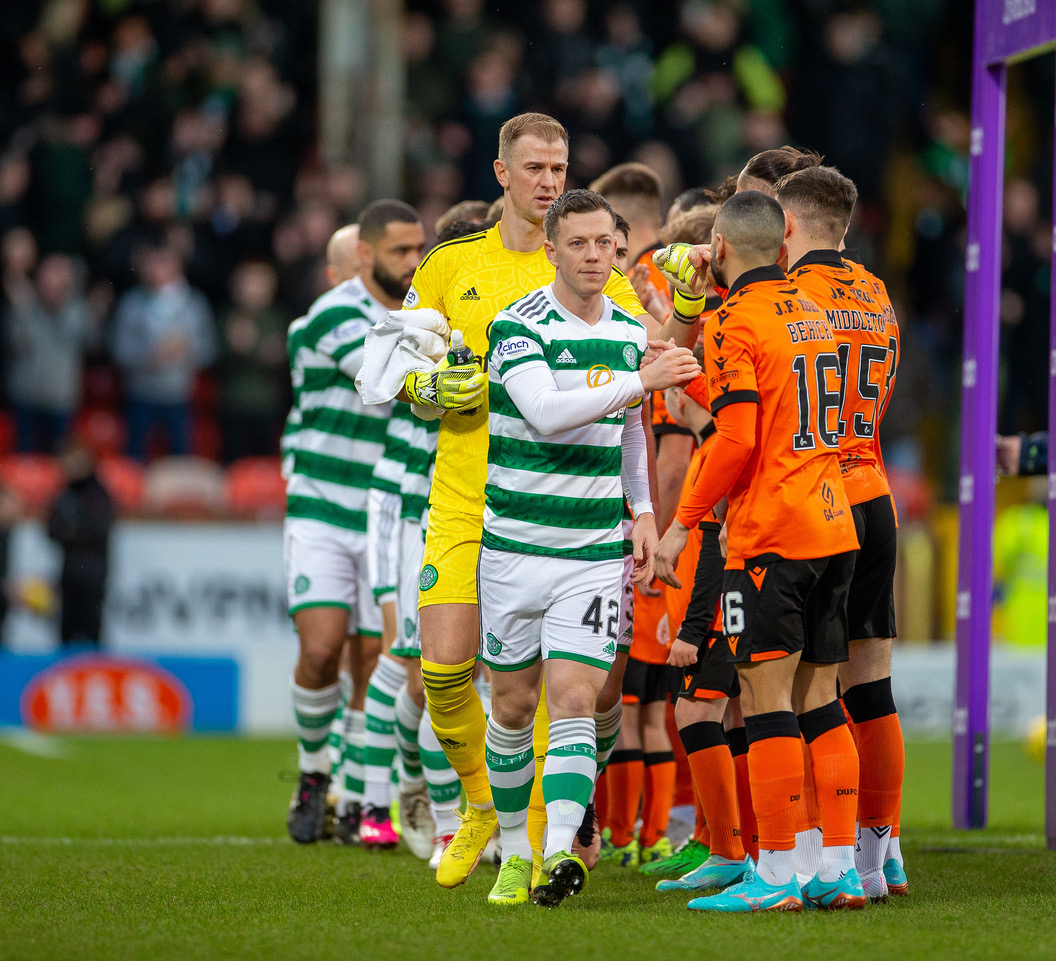 "He is the guy who picks the team, he is the guy who is heading up the club, so for him to say nice things is a really good feeling. The gaffer doesn't hand out praise too often. He likes to keep people on their toes. You know when you are doing well and when the manager picks you then you are doing something right.
"Sometimes when you praise people too much, they become comfortable and he likes not to let that happen. It has worked well so far, so as long as we are winning and playing well then we are happy."