Stephen Welsh gave Celtic an early lead and at that stage Aberdeen supporters must have been fearful that a real thrashing was on the cards. But they held on until Jota made sure of the points with a quarter of an hour remaining, scoring a sensational goal from the edge of the area that took Celtic to the top of the league looking down on theRangers…
Immediately the Celtic support inside Paradise realised that the club had done enough to go to the top of the league with a 2-0 scoreline and the amended version of the Carpenters which a actually started at a game against Aberdeen last season, was dusted down for a triumphant airing today.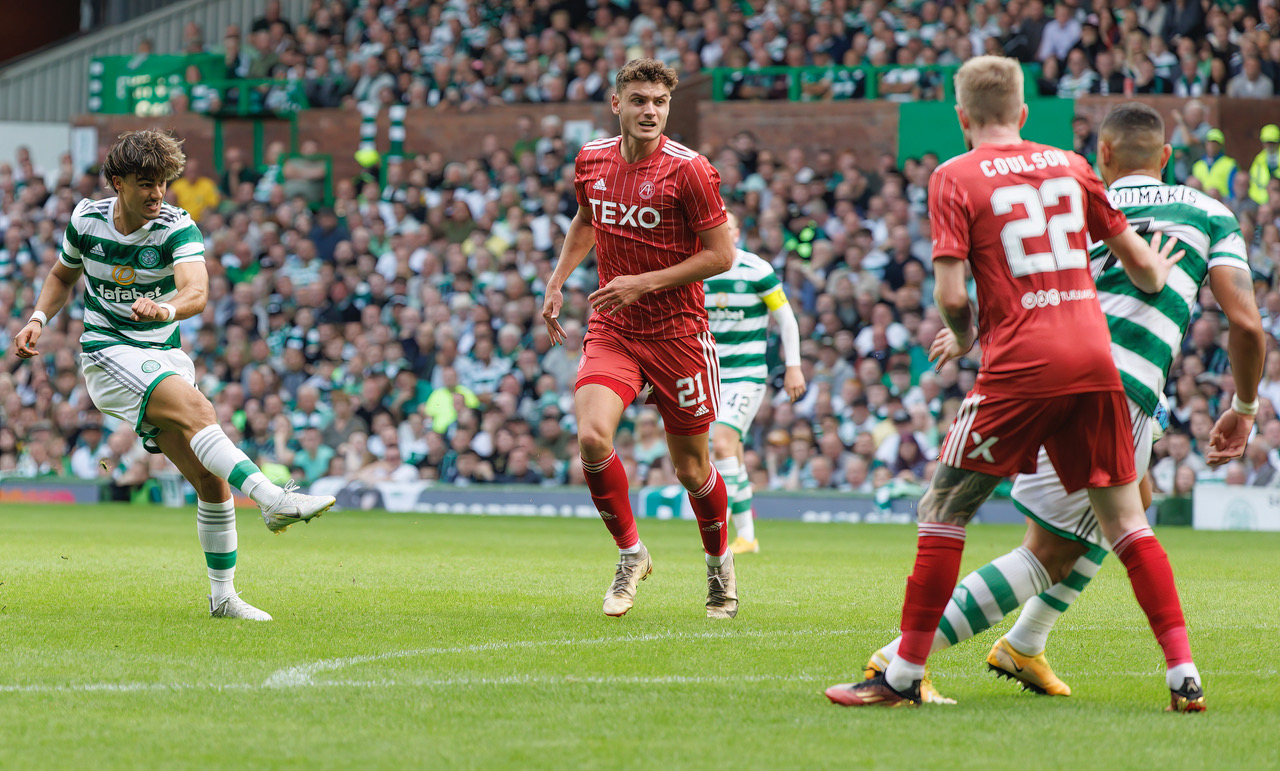 Afterwards, as the Cinch Man of the Match Jota spoke to Sky Sports and talked about his goal in very modest terms, but despite that it was extra special and worthy of providing the 60,000 supporters with an extra special finale to their Perfect Day in Paradise.
"It's always important to start on the right foot and we did it this time. This is just the first step in a long marathon so now we just have to keep on and enjoy," Jota told Sky Sports.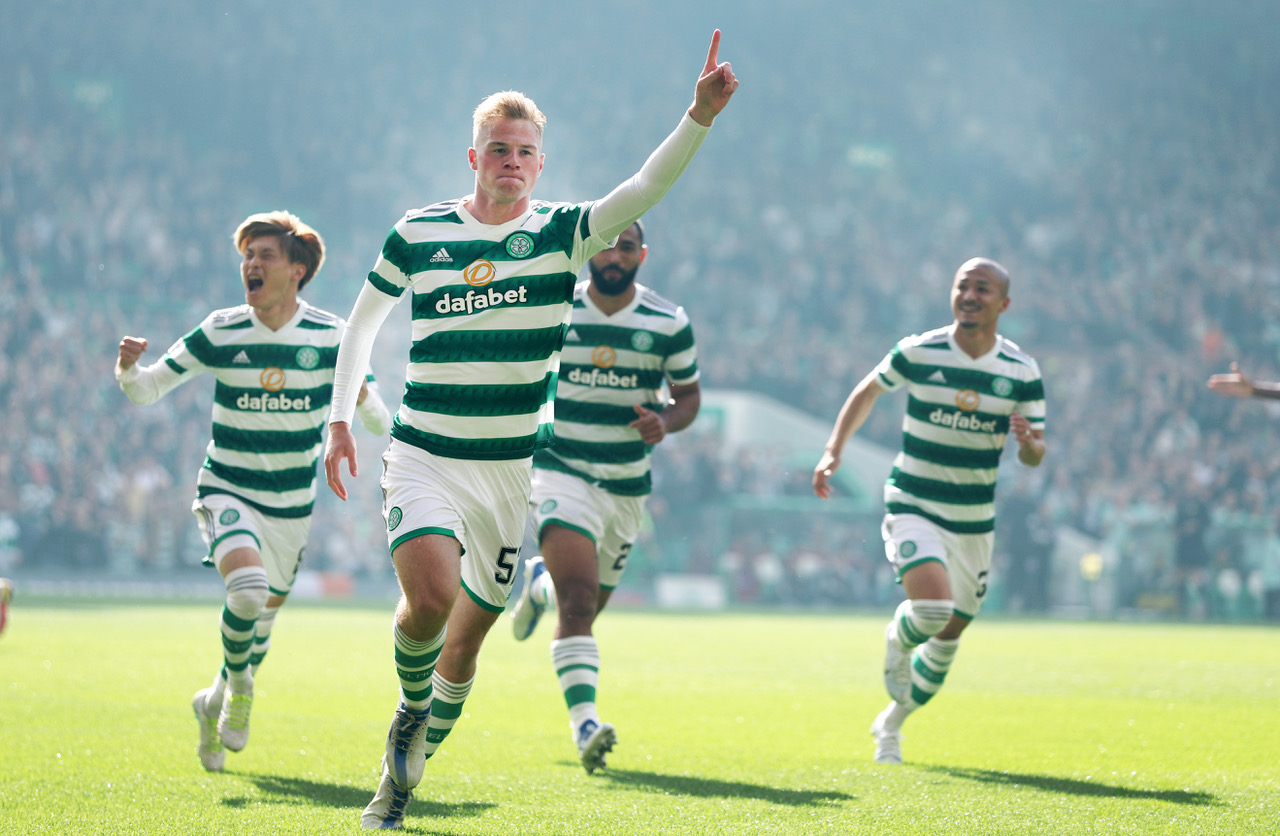 On Stephen Welsh's opener, Jota noted the importance of Celtic taking an early lead. "Aye definitely. It's always important to start with a goal and get the confidence going. And with with our principles for the game with high tempo and stuff, we just have to get better. I think we're in a good place.
On the patience Celtic had to show before getting the decisive second goal: "That's just our game. We aim to be always on it, trying to score. Sometimes we cannot score a lot of goals but we have to keep on trying, be in the right spot and just finish with quality.
On his own very special goal: "That's something from the moment. I just got the opportunity to shoot and it went in, so I was very happy.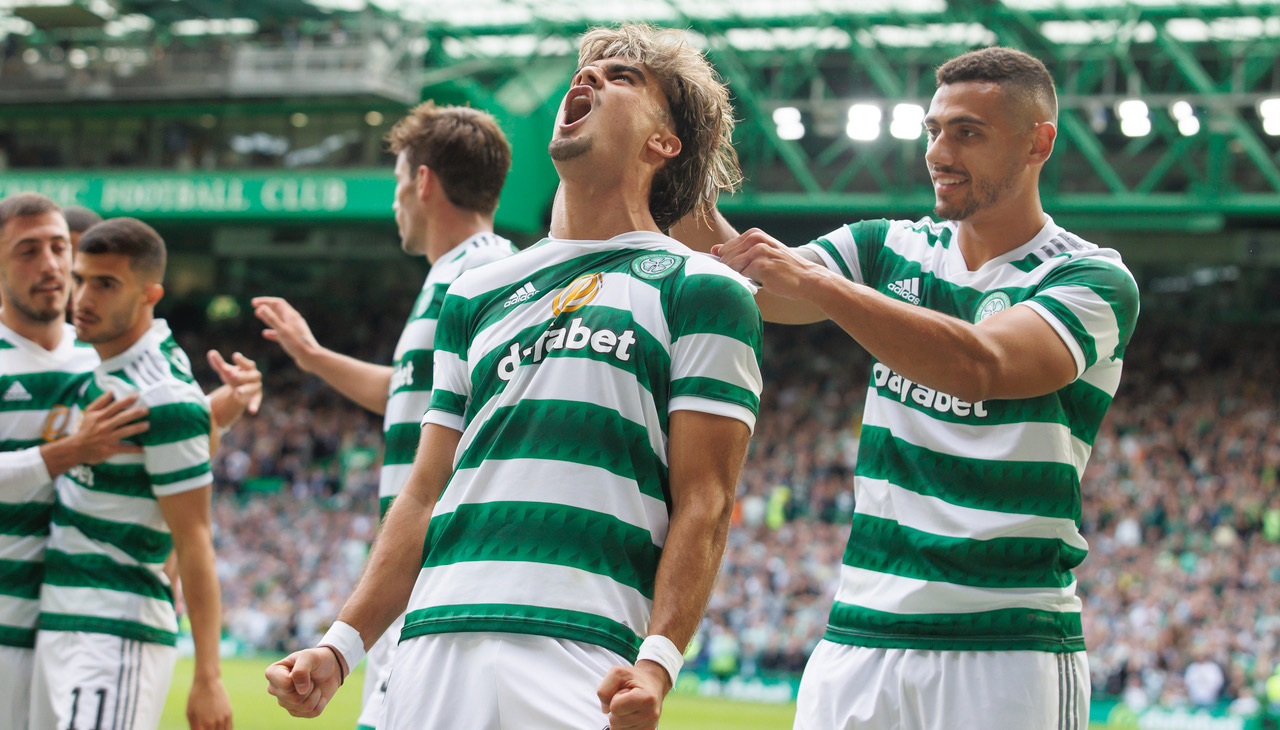 On enjoying playing against Aberdeen and always scoring against them, Jota said: "I don't think like that. Some people say that this is your perfect team (to play against) but it's not like that. It's just the way the games go and I come to these games the way I go to theRangers or Dundee or whatever and it just happens that I score. But as long as the team is happy, playing good football and all my teammates are getting better, that's what I look for.
"It's a 𝙛𝙡𝙤𝙬 moment!" 🪄

Jota makes it sound so easy 😅 pic.twitter.com/WKFEt3pMR7

— Sky Sports Scotland (@ScotlandSky) July 31, 2022