TWENTY TWO year old Carly Nugent was interviewed on Sky Deutschland last season and she said 'Celtic Fans are the best' which was nice for the German audience to hear – they probably knew that already though. Back in June Declan McConville interviewed Carly for The Celtic Star, it's a great wee read too.
We are looking to get this section going again so if you would like to take part by answering some questions on your time supporting Celtic, please drop an email to editor@thecelticstar.co.uk and we'll send you the questions. All you then have to to do is email back your answers with some pics of you and your gang supporting the Hoops and you'll be on The Celtic Star!
Here's how Carly got on…
Hello Carly, can you tell us something about yourself please?
Hi I'm Carly Nugent. I'm 22 years old and I'm from Glasgow. I've just recently graduated from Glasgow university with a BSc Honours degree in Physiology. I love football, come from a huge Celtic family and Celtic is my team.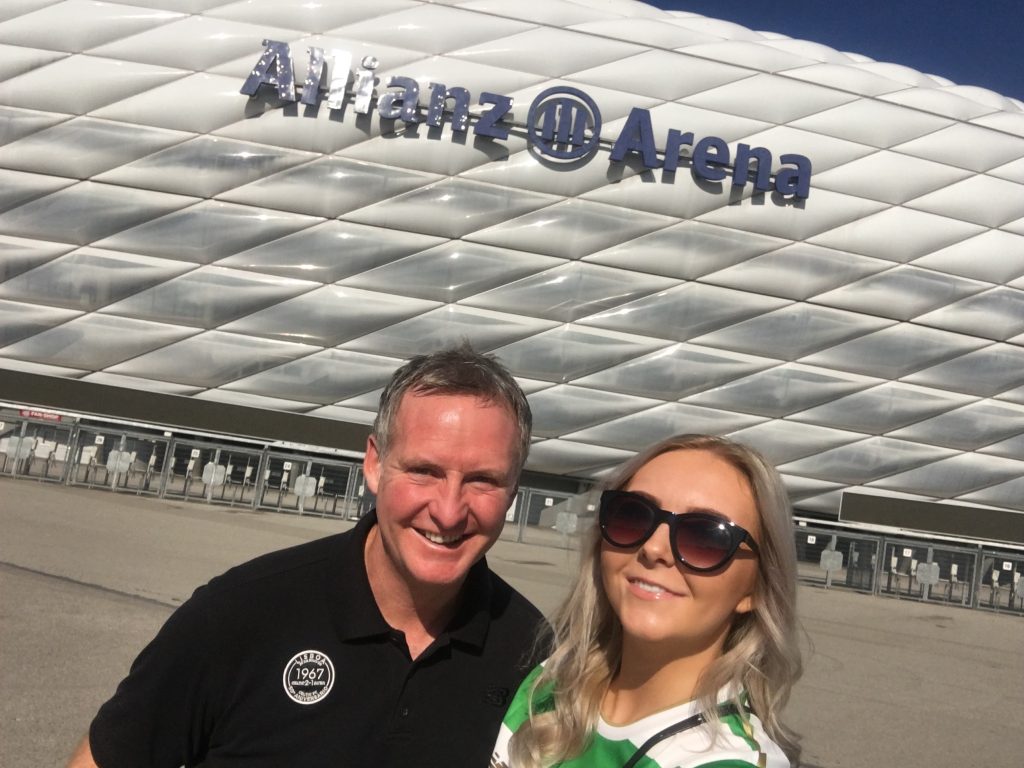 What is the furthest you have travelled to watch Celtic?
The furthest I've travelled to watch Celtic is Barcelona. I went to the Nou Camp for Barcelona v Celtic in 2012. The game finished 2-1 to Barcelona with Jordi Alba scoring a heart-breaking last minute winner.
Who do you travel to games with, and do you have any funny stories about them?
I come from a huge Celtic family but I travel to the games with my dad. Funny moment – my dad meeting Tony Roper (aka Jamsey Cotter) in Michael Collins Pub in Barcelona and asking him for a selfie.
What's your least favourite away ground in Scotland?
Pittodrie, Aberdeen. I don't think the allocation is big enough and fans should have at least one full stand.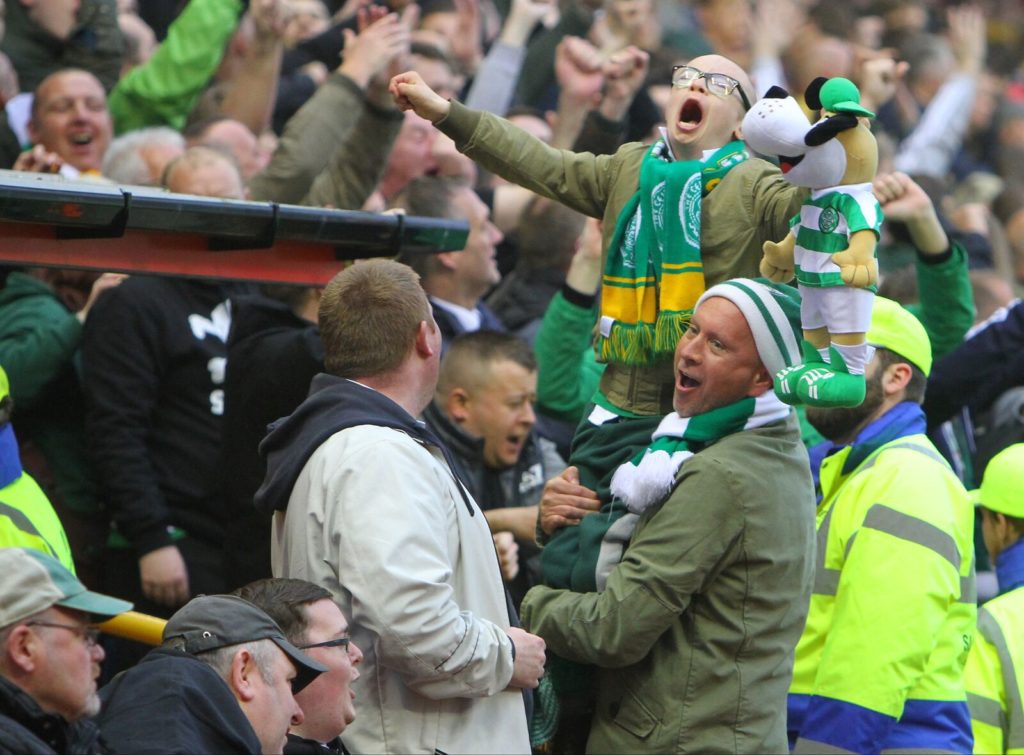 What has been your best and your worst journeys while following Celtic?
Flight to Munich, whole plane full of Celtic fans and it was madness. Singing, dancing and chanting the whole journey. Worst journey- almost getting pickpocketed on the Metro during our Barcelona away day in 2012.
What's your favourite away ground in Europe?
Villareal. I love how close the stands are to the pitch – it creates a great atmosphere and also Celtic and Villareal fans have a connection after their UEFA cup tie in 2004.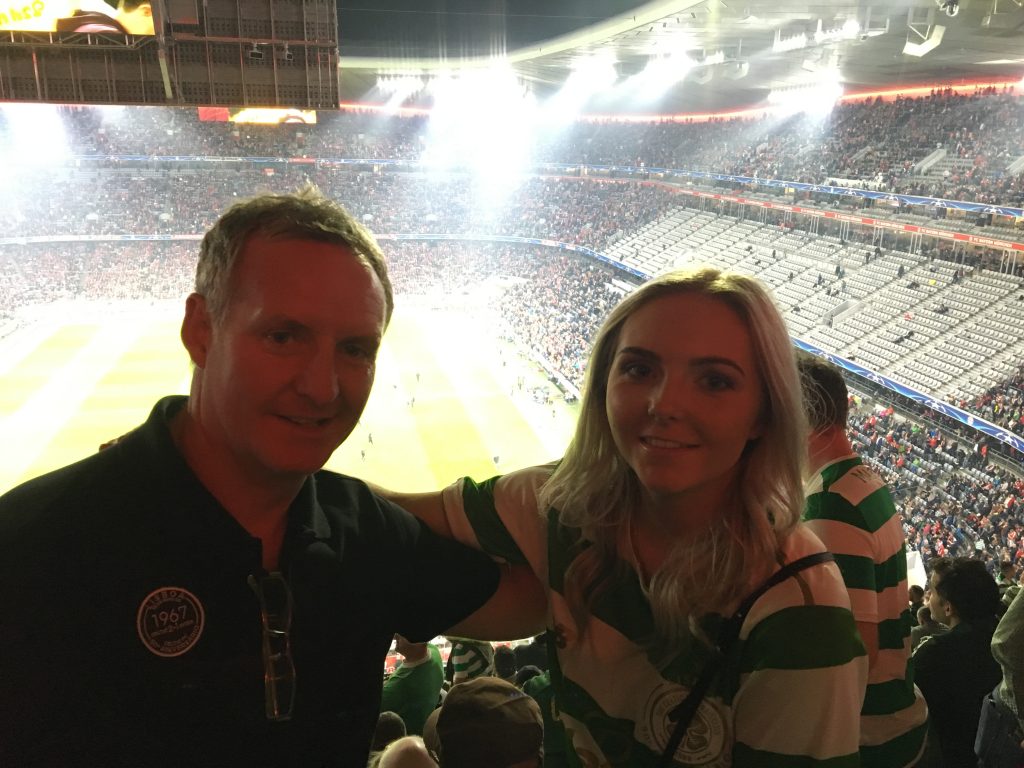 What's your essential travel item?
Makeup is always an essential, especially after a night of drinking on a European trip – it is very much needed to help a hungover face!

What would be your dream European group?
Dream European group would be Dortmund, Sevilla and Liverpool. Although it may seem like a "group of death", the atmosphere at each game would be incredible and I would love to experience it.
Sum up a Celtic away day or European trip.
Quite simple – "drink and party", all day and all night. Make friends anywhere we go, regardless of the result.
Carly's Twitter handle is @carlynugent1
Declan McConville