THAT didn't take long did it? Celtic announced this morning that Lee Congerton had left the club and within an hour or so the news breaks that he has joined up with Brendan Rodgers and the other ex-Celtic gang at Leicester City. We reported on the news that Congerton had left Celtic earlier today, see HERE.
Well, they are welcome to him!
Sky Sports have confirmed the Premier League side's appointment of Congerton this morning, claiming that the ex-Sunderland recruitment chief was actually being considered for the role as Sporting Director at Celtic!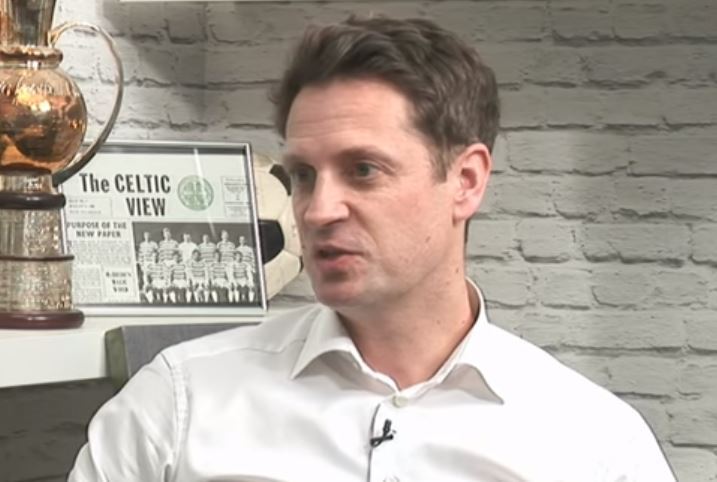 "Sky Sports News understands he also had offers from a number of clubs in Europe, but the 45-year-old has decided instead to work again with Rodgers," the report said although it went on to somewhat inaccurately claim that this development would 'further anger' The Celtic support.
It won't, as we stated above,  they are welcome to him and Celtic are all the better for his exit.
"It is a move that will further anger Celtic supporters, who voiced their animosity towards Rodgers when he left the club when they were on the verge of an historic Treble-Treble."
Four Four Two have also confirmed the appointment by the Premier League club stating:
Lee Congerton has followed former Celtic boss Brendan Rodgers from Parkhead to Leicester after being confirmed as the Foxes' new head of senior recruitment.
Congerton had worked with the Scottish champions for two years after being appointed as their head of recruitment in 2017.
The 45-year-old previously worked at Hamburg and Sunderland and was promoted to chief scout at Chelsea when Rodgers was also a member of the Blues' coaching staff.