It's turning real surreal in the world of Celtic this week. The Bolongoli story has had everyone scratching their heads but now it may be starting to make a bit of sense. If you knew your gaffer didn't fancy you and you'd got wind of Neil Warnock wanting to sign you, you may too have resorted to desperate measures. Enforced quarantine and the ire of an international army of the Celtic support may just be a price worth paying to avoid having to ply your trade at Middlesboro. Maybe Boli's brighter than we thought!
And with two week quarantine restrictions being applied to France it looks like Ligue 2 side Amiens may be the ideal destination for Celtic's naughty stepped left back, though there is no basis to the rumours that the unrepentant Boli asked if he could pop over for the day just to check it out first. Apparently, he has air miles he needs to use up.
We've also had a call to arms for the Celtic support from Tommy Sheridan encouraging us all to focus on the prize of 10-in-a-row and get behind Lenny and the Bhoys. As usual it was rousing and cringeworthy in perhaps not quite equal measure. We are told to expect further instalments from Tommy as he adds lullabies and the odd song of hope and joy to yesterday's battle cry. Always a good watch is Tommy – from behind your fingers.
And what better way to get the focus back than a shiny new goalscorer to take the fight to opposition defences. Albian Ajeti certainly talks a good game, speaks perfect English and has a more than half decent goalscoring record. At £5 million it certainly looks a statement of intent from the board while at the same time reducing the angst levels within the support. He's got the smarts does Pete.
Our new signing also seems keen to link up with former teammate at Swiss side FC Basel Moi Elyounoussi, though I'm not so sure Moi will be all that glad to see his former teammate. His pre-season performances haven't quite transferred to the Scottish Premiership and if Lenny has advised Ajeti he'll be partnering French Eddy in a front two, Moi's rekindled bromance may be confined to the training ground and a view from the bench for the time being. At least with such a limited friendship pool we can possibly avoid oversubscribed house party issues with this striker.
If reports are to be believed we have even got round to dealing with the Simunovic sized hole the defence has had. With both Jullien and Ajer looking the part as fearless aggressors in the opposition box, yet conversely like cowering mice in a L'Oréal lab when an opposition striker comes within a baw-hair of upsetting their preened good looks, the link with Irish International Shane Duffy may well be a welcome one. Strong in the tackle, apparently a good organiser of the defence and also an Irish international Celtic supporter, you'd hope he fits the bill.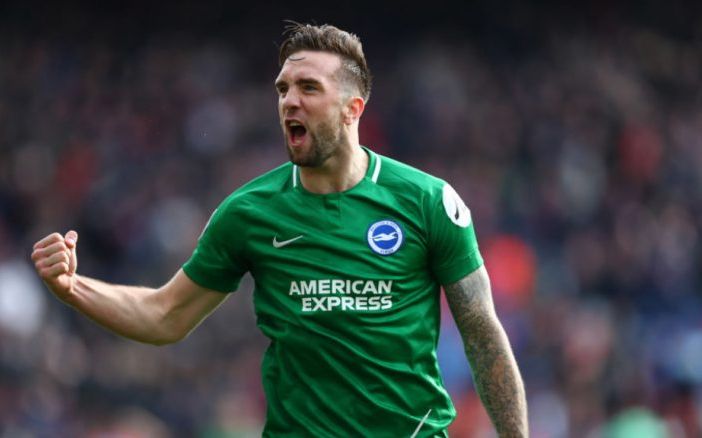 It won't of course stop our high line tactics coming unstuck adding a third defender with the acceleration of a 1987 Ford Fiesta and we would do well to ignore that current Brighton boss Graham Potter wants shot of the player as he wants his defenders to be able to master the use of the ball as well as head the back of opposition striker's nappers, but he's an Irish international, knows what Celtic is all about and he's an Irish international. Tommy will like him that's for sure; Shane looks like he likes a good spirit raising battle cry too.
A left footed central half with a modicum of pace would be good and Shane is right footed and slower than a week in the jail but did I mention he's an Irish International?
In all seriousness Shane Duffy would certainly bring qualities to that defence that have been sadly lacking of late, bravery and aggression and a 'defend first' attitude would be very welcome indeed and it's a deal worth exploring. Let's not forget he was previously linked with Celtic in 2016 when Brendan Rodgers targeted the big fella and Brendan has a great eye for a player, right?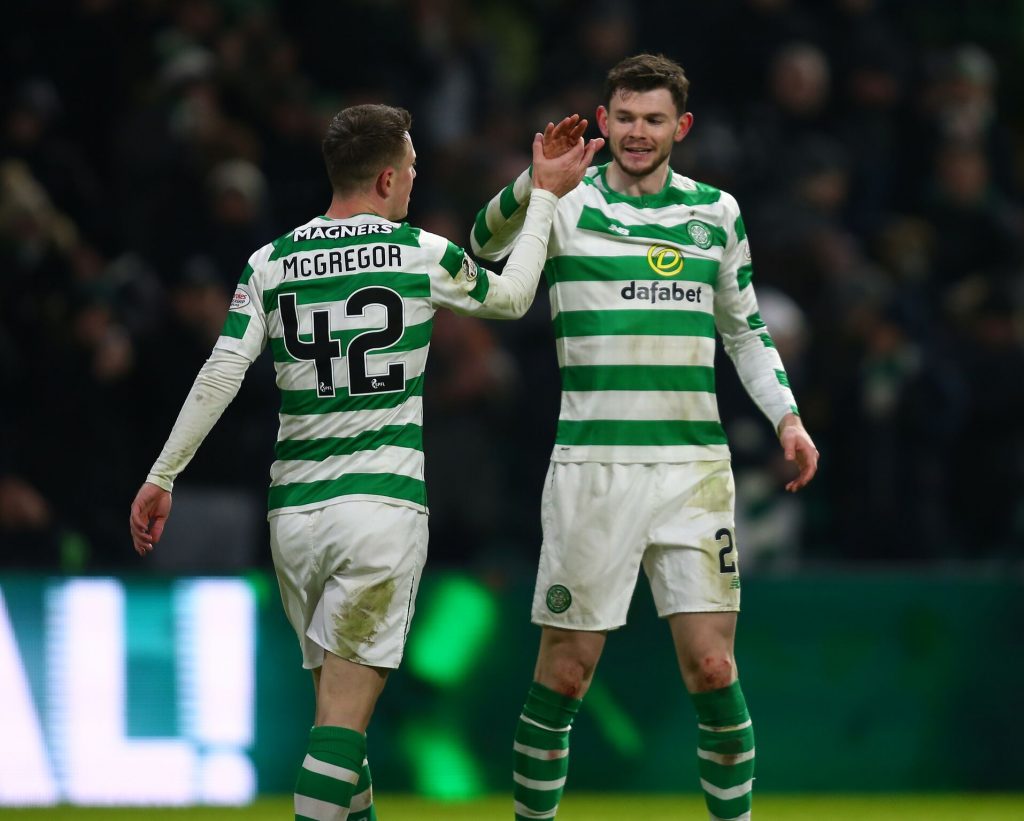 And talking of Brendan Rodgers renowned eye for talent – players that is; Celtic have been linked in the Turkish press with a move for former loanee Oli Burke. Now, given Lennon's reaction to his performance at Ibrox, it would seem unthinkable that the player more renowned for sitters than skill in the last couple of years could be headed back to Celtic Park, but Oliver Burke has all the constituent parts that should indicate a damn fine footballer can be formed. Pace, strength, can carry a ball and in his early days he could add spectacular goals to tap-ins, that's why he's been involved in multi-million transfers.
Somewhere surely there is a coach out there that can put all of that together, I just don't think Lenny will fancy taking the time and effort required to go where many coaches have gone and failed. As I found out to my cost, buying a collection of scrap prestige car parts does not an Aston Martin make. All that happens is your wife girns about the mess of the driveway and you get in a legal wrangle with E-Bay over their returns policy.
And with Boli heading for his second departure lounge just as soon as his quarantine restrictions are lifted Celtic it would appear are in the market for someone to cover for Greg Taylor for the season ahead and it looks like we've got imaginative.
With former Celt and Scottish International left back Andy Robertson having to settle a career with Liverpool and former Celt Kieran Tierney making do with FA cup winner medals at Arsenal – couple of good uns there we've produced – and with Greg Taylor the third choice international left back, Celtic have been linked with, well I guess the fourth choice Scotland left back Barry Douglas.
Apparently surplus to requirements at Leeds United and fed up carrying hampers on international duty, Douglas is ready to play some football and the 30-year-old could be heading to Celtic. Is he any good? Well he was a couple of years ago, he plays left back and he's not Bolingoli. What's not to like? Unlike Shane Duffy, Barry isn't a Celtic supporter, but he's a good pro and has work hard building a decent career for himself so that shouldn't matter.
Niall J