It's that time of day again. Statement O'clock. Hot on the heels of the SPFL making the tough decisions needed to ensure the financial security of its 42 member clubs 'the' Rangers have released another statement to clarify their own position. If you wish to read it in its entirety you can do so here. Firstly the 'Rangers' statement reiterates their own position, that this season will only be finished in their eyes when all the games left outstanding are completed:
"For the avoidance of doubt, Rangers firmly believe that the 2019/20 season is only complete when all 38 games have been played to a finish."
That conveniently ignores the fact the SPFL have proposed ending the lower three divisions but are still open to the season being concluded for top flight teams. It's just that they have rather intelligently planned in advance for that not being able to happen. Something the Ibrox statement has decided – rather conveniently – to omit from their own stance.
Can rangers clarify if their suggestion meant prize money was given out equally amongst clubs or do they want second place prize money? @ClydeSSB

— TheFoxDoesRun (@CoolookFox) April 8, 2020
The SPFL statement was clear on this:
"The resolution also recommends that matches in the Ladbrokes Premiership remain postponed for the time being, to give the best possible opportunity for the remaining 2019/20 fixtures to be played.
However, if the SPFL Board determines that the remaining Premiership matches cannot be played, the Ladbrokes Premiership would also be terminated, with final season placings determined on the same basis."
Great headline. Let's be clear; Rangers are broke and want second place money now! Celtic, of course, would get the champions place money but not the title. Titter. Desperate stuff from a desperate club. They also 'expect' support for their desperation. https://t.co/1r1nrj7mXZ

— David Low (@Heavidor) April 8, 2020
Seems straightforward doesn't it? Not to 'the' Rangers. They have a cunning plan of their own. Let's see what they propose:
"Nevertheless, we are conscious of the ongoing financial hardships faced by many clubs within the Scottish game. No business is immune from the impact of Coronavirus and we were proud of our players and senior staff's voluntary decision to defer their wages to ensure job security for their colleagues at Ibrox. Furthermore, many clubs urgently require financial support to maintain cash flow and allow them to survive this current impasse so they can return to normal business when the current government lockdown is relaxed. It is important to recognise that these clubs across all the leagues are now in a financially precarious situation.
As a club, Rangers will immediately propose a member's resolution which would release prize money to be distributed to all clubs throughout Scotland urgently. We believe that this is the priority in the present circumstances. It is vital to show respect for all clubs across the Scottish game, regardless of league position or financial standing. We must work together with a unity of purpose for the betterment of the Scottish game."
So there is no recognition of the difficult balancing act the SPFL have in finding a palatable solution to an unprecedented predicament, instead their own solution is simply ludicrous. We should dish out the prize money and then play the season to a conclusion whenever that may be.
https://t.co/Wdkj56S6PS
This new PR guy is even angrier than Jabba. The banter years continue 😂💚🍀 #CelticFC #Celtic

— Chris Sutton CSC Southampton 🍀 (@ChrisSuttonCSC) April 8, 2020
It's no wonder that club goes from one financial disaster to the next. What prize money should we hand out?
If a league is won, European positions decided and relegation confirmed, then we can hand out prize money. Same thing should the SPFL decide that being able to conclude the title race on the field is not going to happen, they have provision in their rules and have found a solution to conclude the season. Again prize money can be handed out. Now that's a plan for all eventualities.
Under 'Rangers' proposal we hand out prize money when there is none to be distributed. That's either genius or idiotic and I know what side of the fence I'm on with those two choices.
Perhaps we can ask TV companies to give us an advance during the media blackout or ask sponsors to hand out more cash rather than request refunds on unfulfilled contracts. Maybe they'll stick it in plain brown envelopes in used fivers.
The season is only complete after 38 games but want prize money given out after 30? You'd maybe respect their position a little bit more if an honest statement was released admitting they don't want Celtic to be crowned champions. It's really that simple. https://t.co/WByK18xblb

— Kieran Caw (@Kieran_Celtic) April 8, 2020
This is not a proposal, its fantasy economics. It's about the only thing the Ibrox club actually have a handle on to be fair so perhaps they are simply playing to their strengths.
What they are really asking for is a handout without establishing from where this money is actually to materialise from and at the same time ensuring that the league title does not head to Celtic Park. They may not say that of course but it's fairly simple to read between the lines. We are back to posturing and playing to the loyal gallery.
Why they didn't call it 'our cake and eat it proposal' I don't know. It would have saved the need for such a lengthy statement that's for sure.
If I was – perish the thought – a supporter of 'the' Rangers I'd be very concerned.
Is this the evidence of the financial acumen of those running the Ibrox club? It doesn't bode well for the stormy financial waters they will have to navigate in the months ahead.
Thankfully the SPFL have come up with a proposal borne entirely from common sense, as opposed to 'the' Rangers planted firmly in fantasy.
Niall J
Moussa Dembele's Ibrox Pitch Perfect Noise Up | The Celtic Star https://t.co/0pDu1lGYH9

— The Celtic Star Editor (@CelticStarMag) April 8, 2020
Support Celtic Youth Development
Help raise money for Celtic Youth Development by joining the £1 weekly lottery and you could win up to £25,000 – just click on any one of the photographs below to join. Lots of our readers have already done so and they're now doing their bit to help fund Celtic Youth Development that can deliver the stars of tomorrow and beyond. And you might even win a few bob too! And a special thank you to all The Celtic Star readers who have already signed up and are now supporting youth development to give us the Celtic Stars of the future…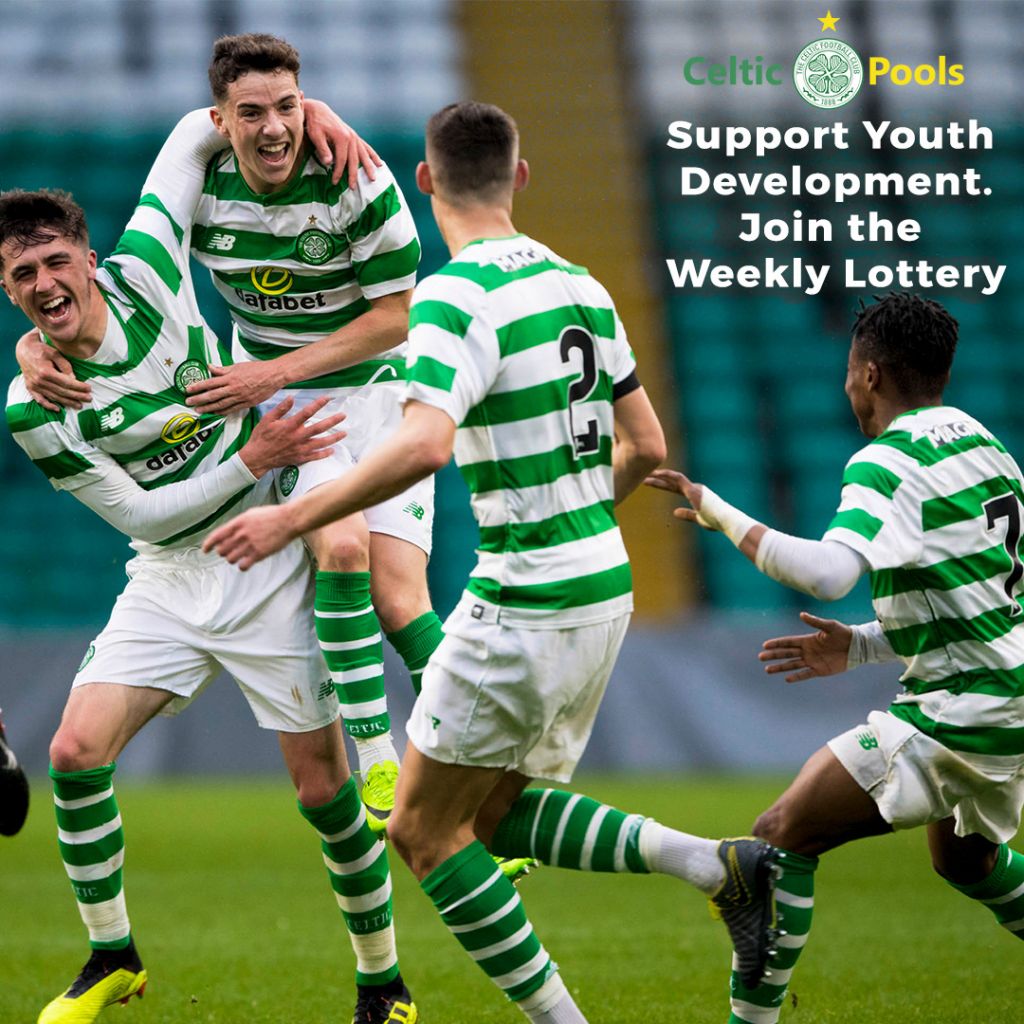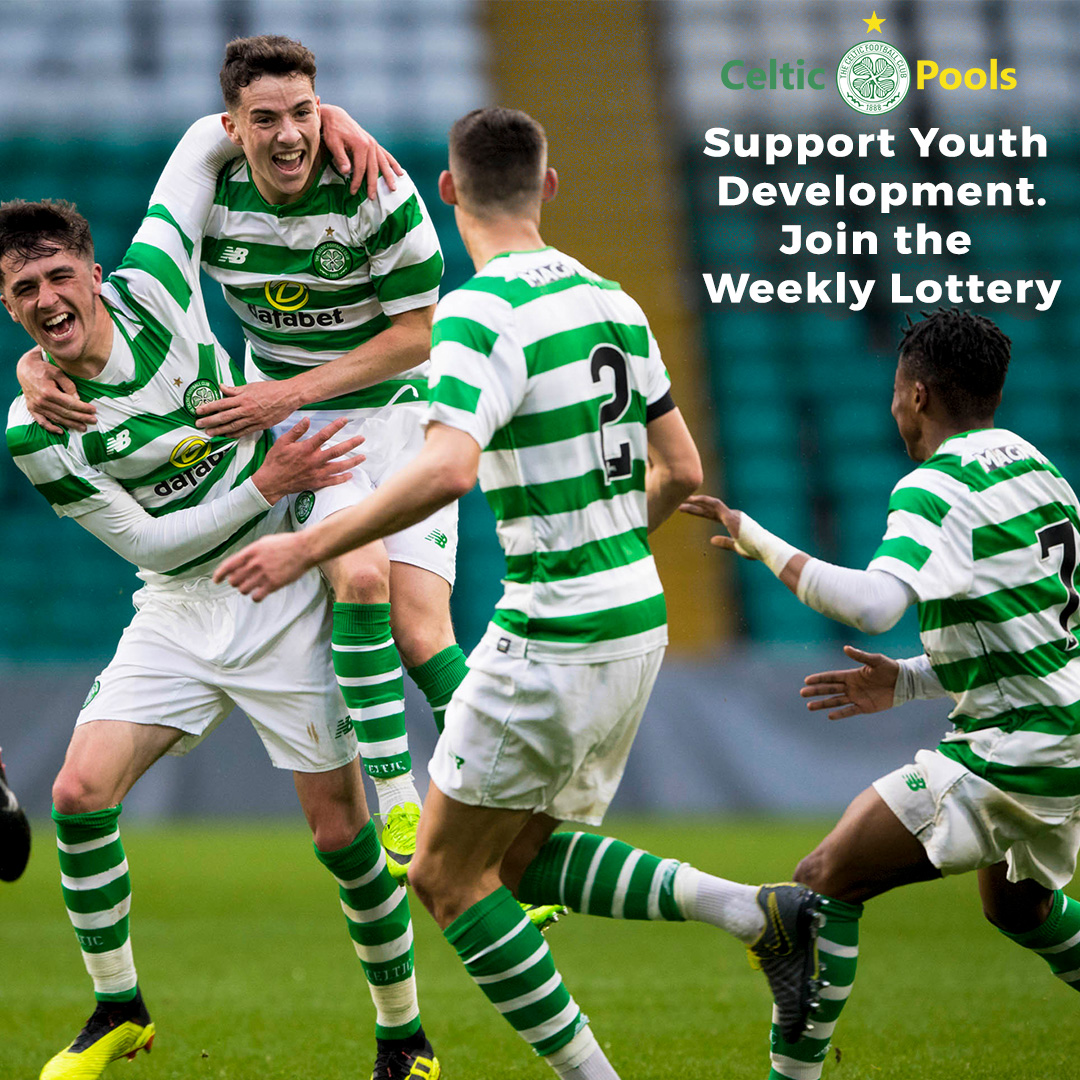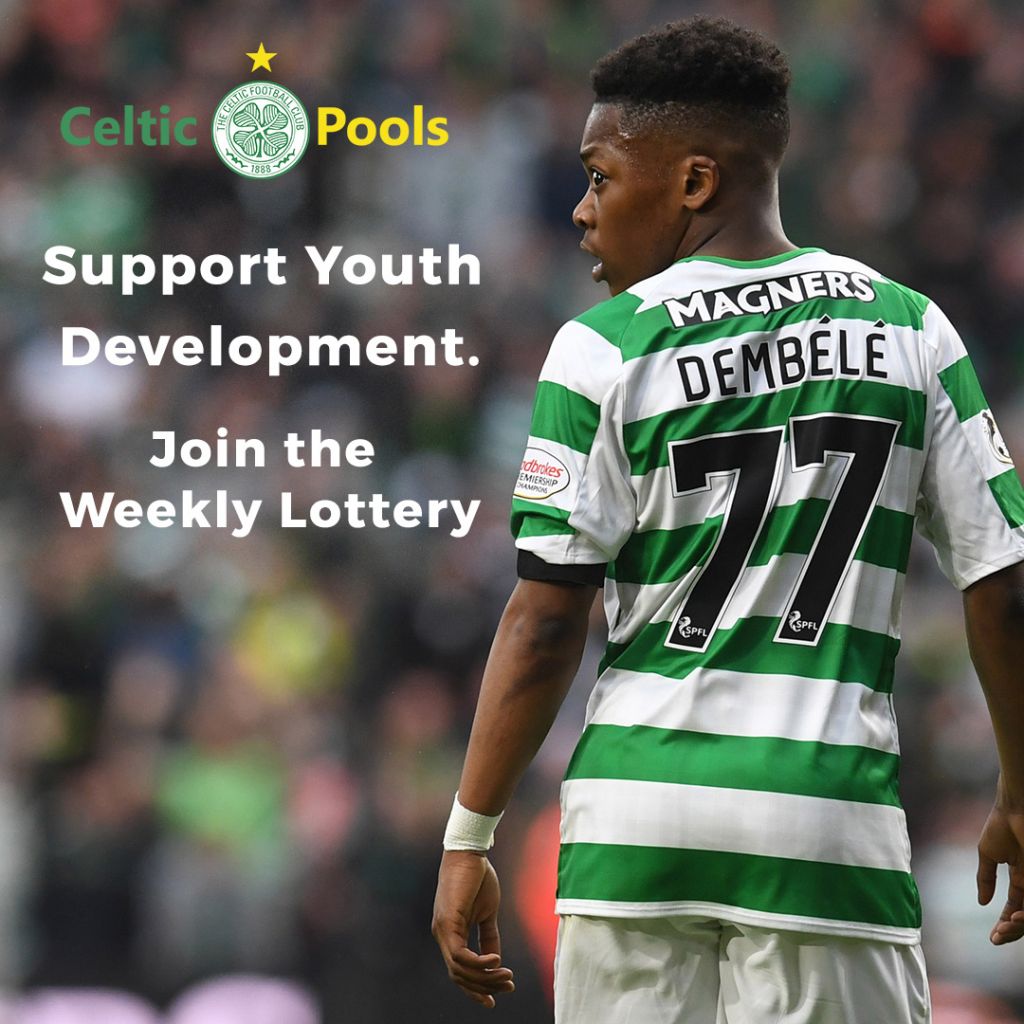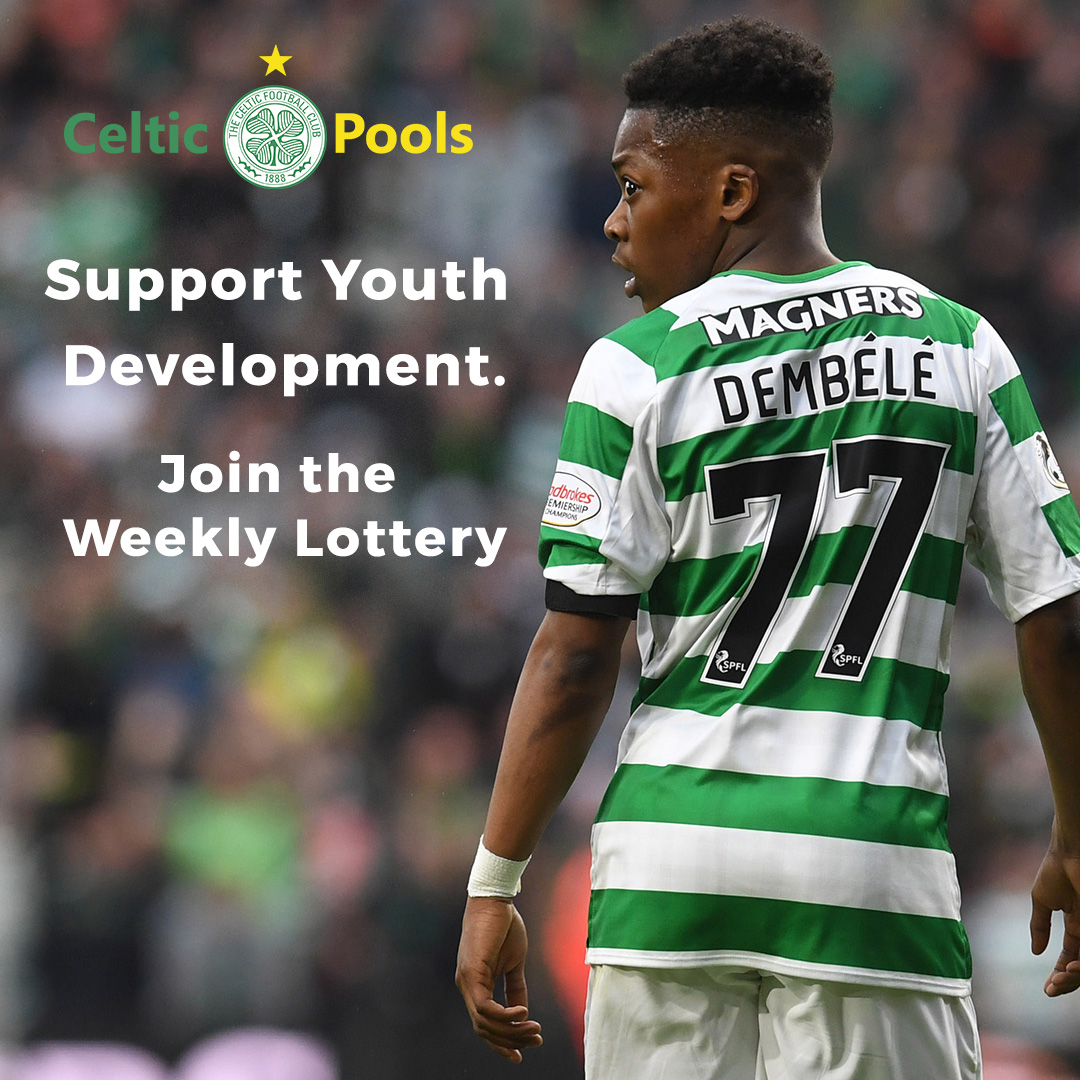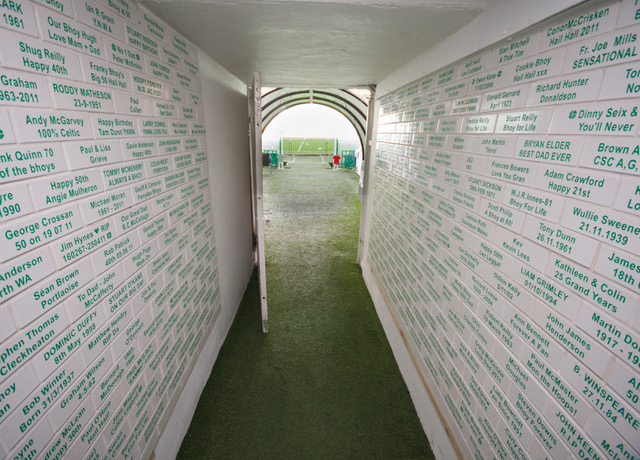 Take The Celtic Star's Photo Tour of Celtic Park and enjoy our stunning photos from inside Paradise RIGHT HERE, RIGHT NOW.