CHRIS SUTTON laid it on the line today for the Rangers manager Steven Gerrard – pointing out the inconvenient facts that are flying in the face of the hype surrounding the Rangers boss who last week lost his first Cup Final as the Rangers manager despite facing a weakened and out of sorts Celtic side in the final at Hampden.
Despite the Cup Final defeat the Rangers gave the rookie boss a contract extension this week despite failing to win any of the four domestic trophies he has competed for since taking the Rangers job. All four trophies have been won by Celtic and Sutton continued with his theme – that second place in Glasgow is last – in his latest sparring contest with Robbie Savage on BT Sport earlier today.
And speaking from bitter experience Sutton pointed out rather forcibly that the decision that seemed to go Celtics way with the linesman failing to flag for offside for Christopher Jullien's winner was one for the very few decisions ever to go Celtic way in Scottish football!
"Christopher, you must have been delighted but I've got to say, it was the most one-sided final I've ever seen in the history of football," Robbie Savage told the former Celtic striker on BT Sport this morning, as reported by Scottish Sun.
"How many finals have you seen Rob?" Sutton asked Savage in response. "It's all about the result and the truth is Celtic had a makeshift centre forward in Lewis Morgan. The goal was offside, It's one of the only decisions Celtic have got in Scottish football over the years.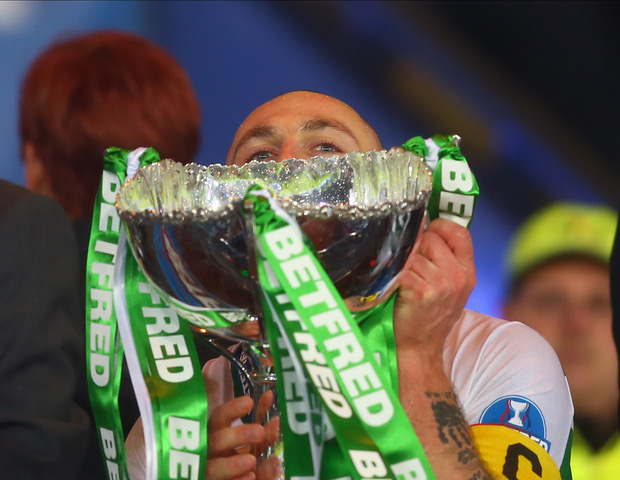 "If I was a Rangers fan I would be thinking, blimey, we cannot beat Celtic when we have that amount of chances and that domination, are we ever going to beat them?"
Despite failing to win any of the four trophies he has competed for in Scottish football the Ibrox club yesterday showed their faith in the former Liverpool captain by giving him a contract extension to 2024. You do start to wonder when the pressure will start to mount on Gerrard if he fails to stop Celtic's consecutive trophy haul, which now stands at ten in a row after last Sunday's League Cup Final success for Neil Lennon's side.
Sutton pointed out the obvious on BT Sport earlier today, noting that he keeps hearing that Gerrard is doing a great job, despite failing to win the League Cup twice, failing to win the Scottish Cup and failing to stop Celtic winning 8IAR.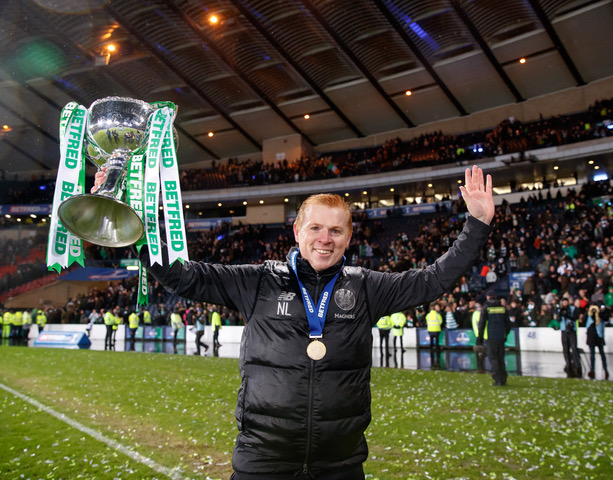 "I do keep hearing that. I understand that, there has been a progression, ultimately though, he's on record as saying himself it's about winning trophies and he hasn't won any.
"And he has had four opportunities, they haven't won any, and they reward him with a new contract. They may be waiting a long time. What an opportunity it was at the weekend.
"In terms of improving the playing squad he's absolutely done that but I'm up there all the time. You've got to win something, you can't finish second all the time. At the moment that's where Rangers are finishing, second behind Celtic.
"I think there is an interest because of Steven Gerrard from down south and we feel there is competition for the league. Will he win something eventually? Well, his record isn't too clever at the moment."
ALSO ON THE CELTIC STAR…
Young Boys goal cost Rangers €880,000, Co-efficient advantage Cyprus so Apoel perfect draw for Celtic
Neil Lennon challenges his Celtic team to reach the last 8 of the Europa League