Chris Sutton has been using his Daily Record column this week to try and ignite that fire and passion amongst the Celtic supporters and the club more generally. The former Hoops attacker claims that the players should play without fear this time out in the UEFA Champions League group stages and consign those previous horror stories to history.
The Englishman was of course part of a unique Celtic team under Martin O'Neill that was able to bully teams both at home and abroad as he turned Celtic Park into a fortress using players like Sutton, Hartson, Larsson, Lennon and Lambert, but to name a few. Those players were legends in their own time and handed out more than their fair share of bloody noses along the way.
Sutton understands the concerns from the fans perspective as we waited late in the window for more additions that were seen as crucial, yet many also felt there was more work to be done in this respect. On the issue of late transfers and fan worry ahead of Celtic's trip to Feyenoord on Tuesday, he said: "The talk in the summer was about Celtic having a decent crack at the Champions League. Now it has arrived, the feeling among fans is of trepidation – or maybe even dread. But it doesn't have to be that way.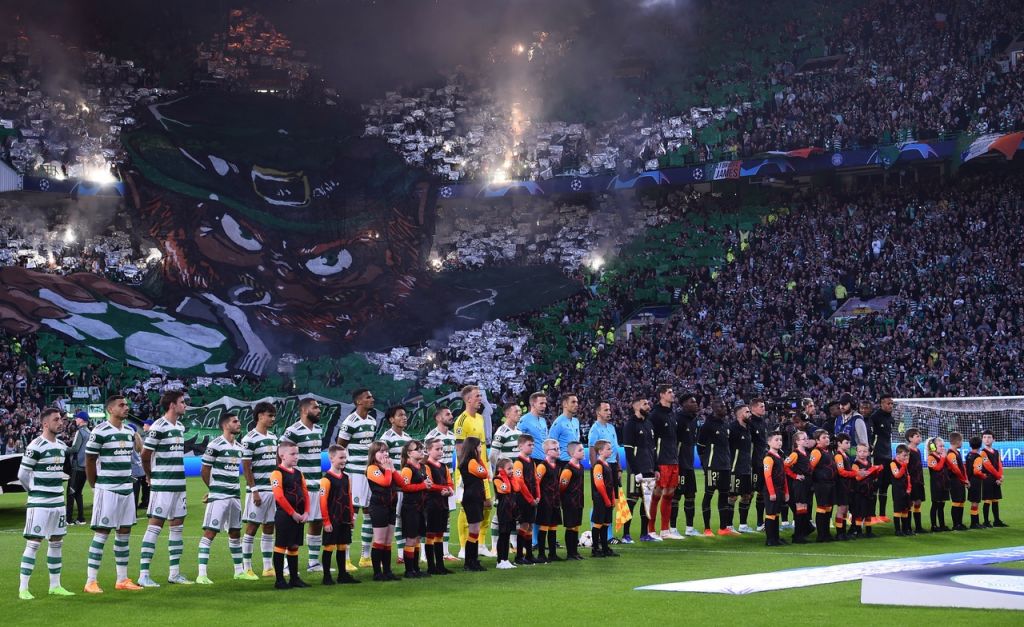 "Listen, I understand why Celtic supporters are wary going into the group stages. They've been burned by experiences in the past at this level and we all know about the huge gulf in finances when it comes to the best in Europe.
"It's clear expectations are not very high right now – but this is not an environment you can limp in to and hope for the best. Celtic should be positive. They have to be. I don't like harping back to my day, but when I was at the club I loved the Champions League. Sure, it was a tough and unforgiving environment. It was also a huge opportunity. It was a chance to test ourselves against the best – and give them the odd bloody nose. That's how the current side should approach it this time.
"Of course there are issues in this Celtic squad. Brendan Rodgers would have wanted his best squad to give him a better chance and Cameron Carter-Vickers, Liel Abada and Maik Nawrocki are huge losses. They can't moan about it or go in fearing the worst though. Those are the kinds of weaknesses that will be exposed at this level. It might sound strange on the back of an underwhelming transfer window and the injury problems, but I believe Celtic can make an impact. I genuinely think they can get out of this group. Look, no one is saying this is some kind of gentle section. That would be daft. Atletico Madrid, Lazio and Feyenoord are all top sides, who have the ability to hurt any team on their day.
Sutton said: "Celtic will have their work cut out in all of the games. But it could have been so much worse. Are any of these sides going to win the Champions League? I doubt it. It's not like Celtic have pulled Man City, PSG, Barcelona or Real Madrid out of the top two pots and left with a scramble for third the best they can aim for. No, they should be thinking a top two spots are up for grabs.
"I get the concerns. Defensively there are worries and it will be interesting to see who gets the nod in Feyenoord. You'd expect Nat Phillips to play if he comes through against Dundee, but who plays alongside him? Rodgers spent £3m on Gustaf Lagerbielke, so you'd expect him to start. I just think that would be harsh on Liam Scales though, as he was arguably the stronger of the two in the win at Ibrox. It's an interesting one. That's the difficult thing for Rodgers right now.
"We don't really know his strongest starting XI – because I don't think he does either. If Reo Hatate gets some time against Dundee then you'd fancy him to play alongside Callum McGregor and Matt O'Riley. Then we have to see if Yang is thrown in, or does Luis Palma jump the queue? There's an unknown aspect about Paulo Bernardo as well.
"The fact these guys came in so late in the window means the benefits of avoiding the play-offs has been negated as Celtic are still going into the group stages with players who are not up to speed. It's far from ideal. And that is why fans are nervous going into this competition. Let's look at the flip side though. Celtic have got players who can hurt teams. They have pace and attacking intent – and they will cause problems for defences. I know last season didn't quite work out as they'd hoped, but there were some positive signs they can take from it.
"There were spells of play when they were a real handful, and that's what they'll need to tap into this time around. I'm sure the two weeks rest will have helped the likes of Alistair Johnston and Greg Taylor. They've got speed of Daizen Maeda, the sensational movement of Kyogo and the craft of the likes of O'Riley and Hatate.
"They also showed at Ibrox they have resilience when they need it. I don't think they can go out and try to go backs to the wall out in Holland like they did in the second half against Rangers. But handling that pressure proved they can dig deep when they have to. They will certainly need that during periods on Tuesday and beyond. Winning at Rangers was one of those big statement wins and it was one Rodgers needed after a low key start. The manager joked he'd been on death watch but it was the kind of result that can breath life into a campaign. He needs another in Europe.
The man who helped Celtic reach the UEFA Cup Final back in 2003 reckons that Rodgers' last spell can be built upon in European football with a few tweaks; insisting there was good moments that caveated the bad results.
He added: "I actually feel he was a bit unfortunate in the Champions League last time around. He was hit with tough draws and suffered against PSG and Barcelona. There was also some good though. The 3-3 draw with Man City, the away performances in Anderlecht and Borussia Monchengladbach, there was some decent stuff in there. Let's be honest, no one really expects Celtic to win at Feyenoord this week.
"They are Dutch champions and we saw how good PSV were against Rangers. We've been here before though. No one thought we'd go to Holland and beat Ajax convincingly more than 20 years ago but we went out and produced a performance that set the tone for our games in Europe for the next five years. We showed no fear that night and if the current side can do the same, perhaps fans can start getting excited about the Champions League again."
Paul Gillespie