There really is something strange in Neil Lennon popping up as soon as his successor hits some troubled waters at Celtic. And the fact that it has happened so soon is a surprise to no-one in the Celtic support given the shambles that Ange Postecoglou has inherited.
Earlier Erik Sviatchenko had earlier given a brutal assessment of the poor fitness levels that has been allowed to become the norm at Celtic and that didn't happen over the course of the few weeks that the Australian has been in charge.
That lies fair and square on Neil Lennon's shoulders – along with his coaching staff John Kennedy and Gavin Strachan – who surely have to take some responsibility for all this – but essentially it's down to Lennon. For that reason alone he'd be better served letting Postecoglou get on with sorting out his mess rather than popping up the day after the night before to have his tuppence worth for a few extra quid on the radio.
"In extra time, I think Celtic were completely gone and I really felt that we dominated them," that was Sviatchenko's damning assessment, as reported in Daily Record. "We were in control throughout the game. They had the ball for some of the time as we expected, but there must have been about 15 to 20 times that we won the ball high up the pitch and stressed them out.
"It was a huge European achievement for us. Because there was no away goals rule, we could just go to all-out attack. I think we let go of the reins and went for it," the former Celtic defender added. His time at Celtic was of course under Brendan Rodgers when the standards at the club were much higher and at a level that big Erik knows fine well that the Midtjylland side he captained last night couldn't hope to live with.
While delighted at getting through at the expense of his old club, Sviatchenko must have had a tinge of sadness for the decline in standards – on and off the park at his old club – and one man that can't escape his share of responsibility for that is Neil Lennon and his buddy the former CEO Peter Lawwell.
That is why he should from now on and for the foreseeable future keep his mouth well and truly shut. Here's some photographs of Lennon's last two attempts at getting Celtic into the Champions League. Last year then  in 2019…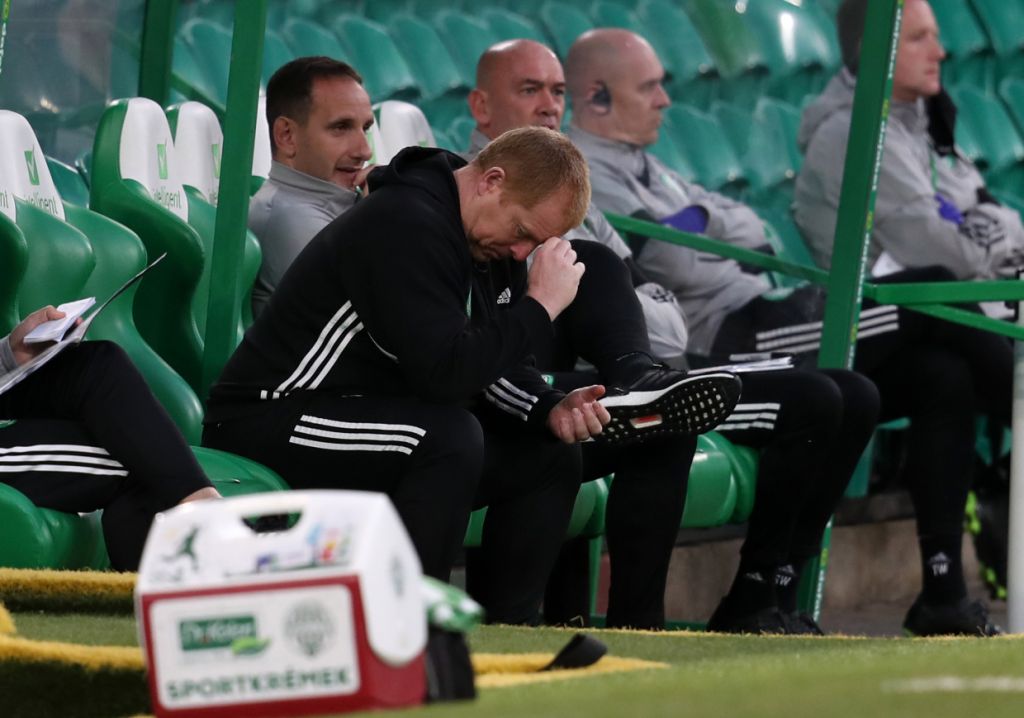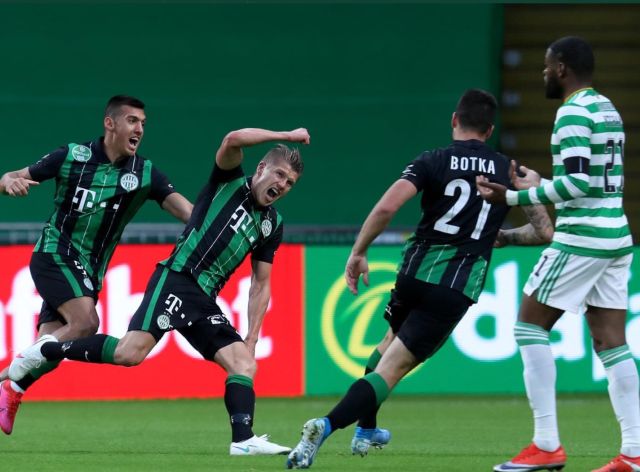 "Ange just needs time," Lennon opined on BBC Radio 5 Live. "I don't you can judge him until the end of the transfer window and hopefully there will be players brought in that he'd like, in the positions he wants.
"There are a myriad of reasons why things have panned out as they have done so far," Lennon continued. ""But it's way too early in the season to be making rash statements or rash judgements.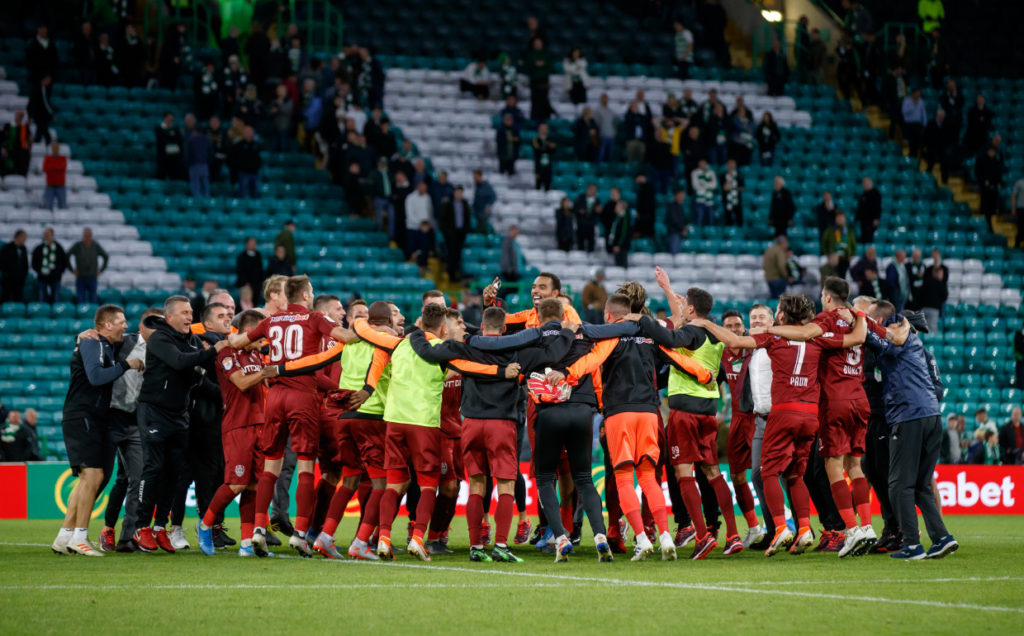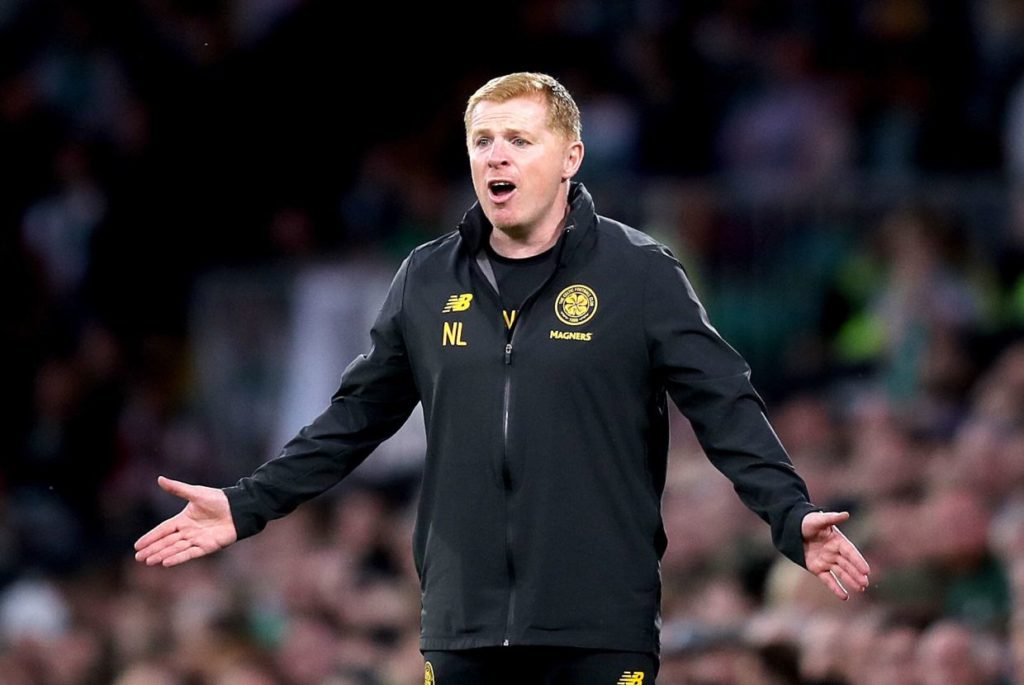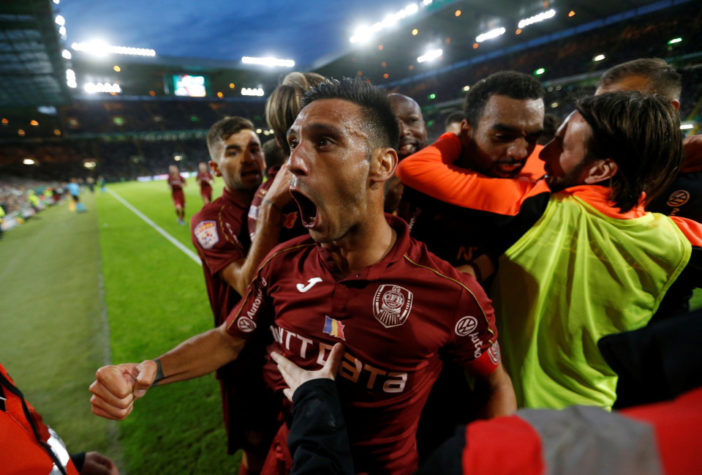 "It'll take another four or five weeks before that Celtic squad is settled and ready for the campaign ahead. To hit the ground running can be an unrealistic expectation at times. The guy needs a bit of support and I think he'll come good," Lennon stated.
Incredible really that he's calling for Ange to be given 4 or 5 WEEKS when his own time as Celtic manager was essentially up last October yet he hung on and on and on for another torturous 4 or 5 MONTHS before finally leaving, no doubt with a handsome pay-off.
"And I think over the next three or four weeks there will be business done that improves the squad. Because it definitely needs improving, there's no question. We all know that," the former Celtic manager said.
Lennon went on to outline his thoughts on the new domestic season which for Celtic gets underway at Tynecastle on Saturday evening. ""The league has to be the priority," he said. "When you go into any season at Celtic the Champions League is always the first target.
"If that is a success then great, if not then the next priority is the league. They will look to build a squad now to challenge (the)Rangers who are the minute look comfortable.
"The mentality shift is there for all to see. All the pressure will be on (the)Rangers going into the season but Celtic need to build a squad strong enough and robust enough to challenge that."
Former Celtic manager Neil Lennon has backed successor Ange Postecoglou to get things right, despite elimination from the Champions League last night:

— BBC 5 Live Sport (@5liveSport) July 29, 2021
It's bad form on the part of Neil Lennon to be providing a running commentary on Celtic under new management, it's not the done thing and it's certainly made worse given the shambles of a situation that he helped create. Time to shut it Neil, we don't want to hear what you make of Celtic or Ange Postecoglou's rebuild job, sorting out the mess that you left.