It appears negotiations between Celtic and Dundee United, surrounding the cost of tickets and the fan allocation within Tannadice for the upcoming Scottish Cup Quarter Final, must have been somewhat fraught – and in some people's eyes Celtic haven't come out of the negotiations well. However that criticism misses the point, Celtic are primarily concerned with achieving the usual allocation for away fans visiting Tannadice (understandably) while Dundee Utd would like to reduce the size of the Celtic support attending the game, increase their own support and in doing so perhaps give themselves a better chance of progressing to the semi-final. That is also understandable but the problem is that they cannot achieve this without reducing the price. The lower that they can make it the more of their (part-time) supporters they can attract and fewer Celtic fans will get to the game.
Celtic are pushing back against this on behalf of the away support rather than trying to extract an extra few quid for the fans.
The narrative we're being sold is that whilst Motherwell and Hibs managed to bang their heads together and reach an agreement to sell their Cup tickets at £15 a pop, Celtic and United fans will have to pay £27 – despite United being keen to offer a much-reduced match-day cost. But how many Motherwell and Hibs fans would attend at the normal price? What is certain is that there would have been empty seats. Doubling the crowd with half price tickets makes no big financial benefit other that more pie sales etc – but the real advantage is the better atmosphere and maybe getting some of these supporters to come back to future games. Perfectly logically and something that works for Motherwell and Hibs.
They are not Celtic or indeed theRangers. These Scottish Cup quarter finals are all being broadcast live on either BBC Scotland or Premier Sports and there are only two clubs who will sell their tickets out for these games – the ones heading to Tayside.
Celtic's allocation for the Scottish Cup quarter final at Tannadice has been cut for the visit to Tannadice by 'around 2000' with the game will be played on a Monday night at 7.45pm. It's live on Premier Sport in the Britain and Ireland and presumably Celtic TV will be showing the game for subscribers further afield.
Dundee United and Celtic have taken to the public domain to explain the positions on this situation.
First up United felt the need to release a statement on their official website, as they looked to clarify the situation. Meanwhile Celtic decided to communicate through Scottish  Sun –  same as it ever was.
United decided to go into a fair amount of detail as to their take on the negotiations as they stated.
"Very early on in discussions between the Clubs thereafter on ticket prices, Celtic advised us of the view that they were looking for a price point similar to an SPFL league match between the clubs (£30 adults).
"Celtic confirmed that they would be willing to agree an adult price of no lower than £27 and accept the concession prices of £15 and £10 and reiterated that they would sell their allocation out at this price.
"Despite our continued efforts to convince them to drop this price further, we were reminded that failure to agree would result in the price being set at normal prices (i.e. £30 for adults).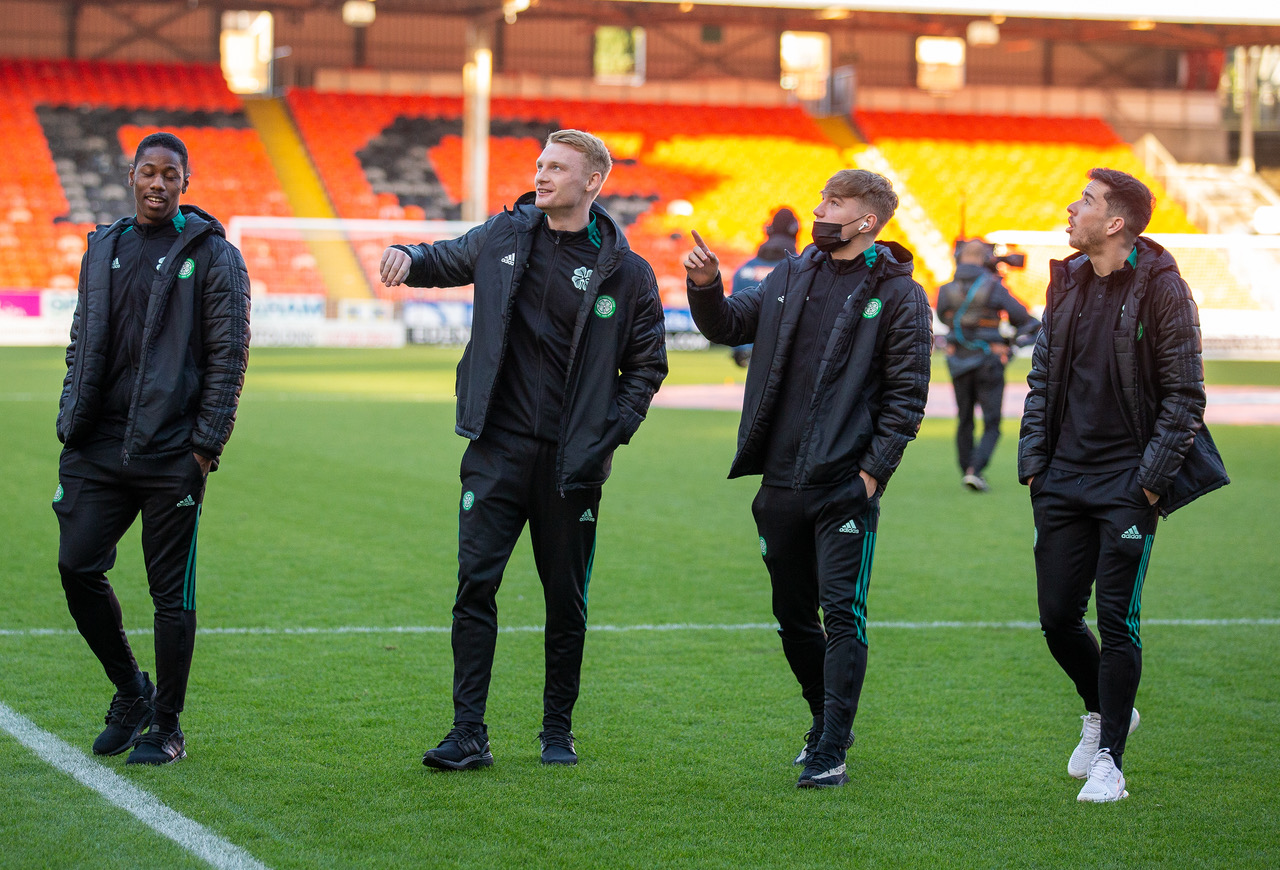 "We are aware of the social media energy around pricing for the cup tie and while we wish we could have agreed a further reduced price with Celtic, these prices remain below SPFL league matches and are comparable to the prices for our trip to Pittodrie this weekend."
Celtic meanwhile decided to respond, but kept it short and sweet, omitted to really discuss the matter of them being responsible for their supporters having to pay more, despite the opportunity being there to get fans in at less of a cost than agreed, and instead preferred to focus on their displeasure at the allocation being cut.
"The prices set were a matter of agreement between both clubs. Clearly from our perspective we are hugely disappointed to be informed that our allocation for this match relative to our previous visits to Tannadice, which we regularly sell out, has been reduced by around 2000."
The Monday night fixture and evening kick off time is perhaps the biggest issue in this one, but in fairness it appears the Police took the decision to remove a Saturday Kick-off as an option, something that had already, and quite rightly, irked Dundee United – Celtic chose not to comment on that issue.
However Celtic it would appear have managed to enter negotiations, where they have it appears, been the driver in trying to ramp up the ticket price, knowing full well they'd sell their allocation no matter what, and at the same time their persuasion techniques seem to have led to a markedly reduced allocation. As mentioned above the motivation For Celtic is protecting the allocation for the away support which is coming under threat and is 2000 lighter already. Remember too that thousands of Celtic Fans had tickets for Tannadice earlier in the season and could not attend the game due to storm damage at Tannadice. Zero consideration is being given to that inconvenience caused to Celtic supporters.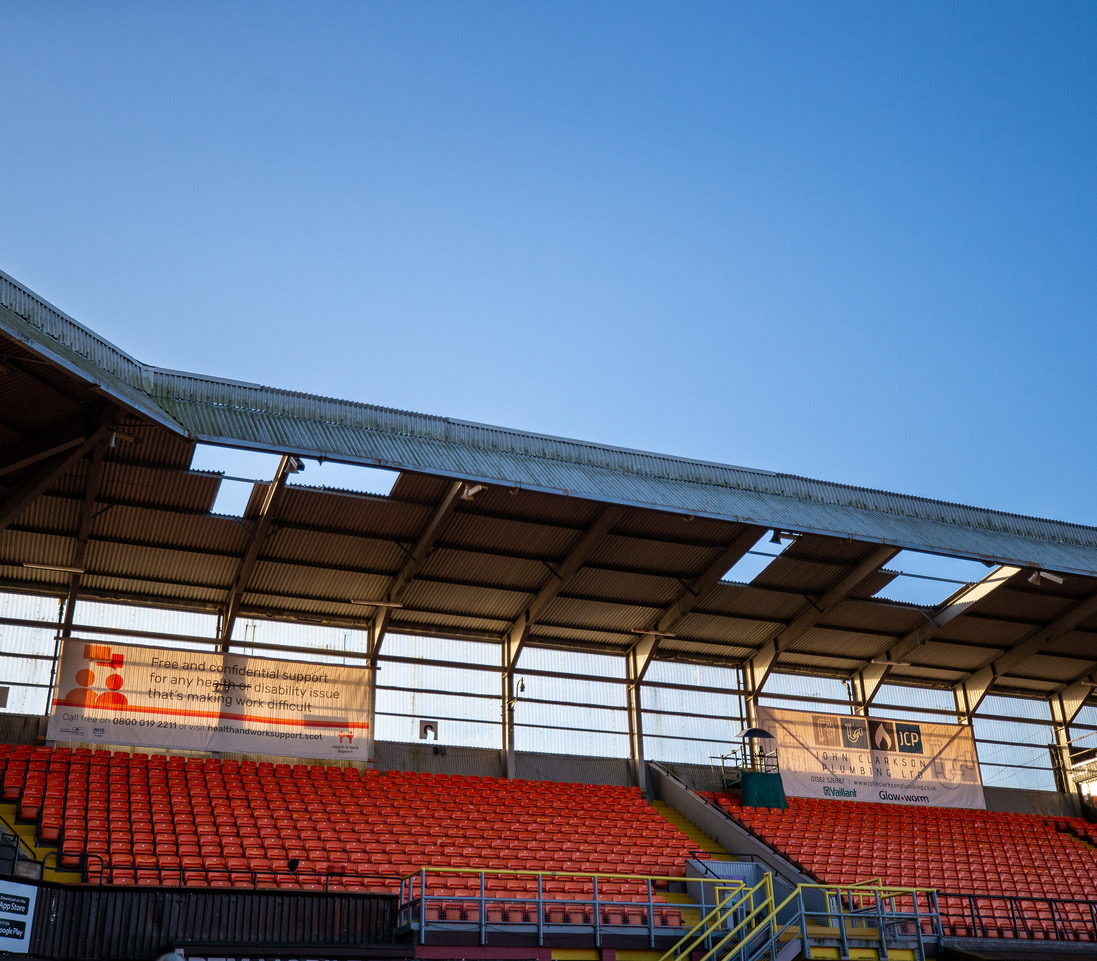 All in all, its rather a rather unsatisfactory conclusion this one. The allocation of tickets whilst disappointing is United's call. It is their stadium and they can allocate as they see fit with the Scottish FA rules, however, it will now be interesting to see, given the game is live on Premier Sports and kicks off on a Monday night, as to whether they can indeed justify that decision – we'll soon find out on that one. Certainly the reduction in price – which Celtic has agreed to – would have been more if United had their way because that is what they believe is needed to attract a capacity crowd and improve their own chances. Why should Celtic support disappointing at least 20000 of our fans who otherwise would have been at the game while increasing Dundee United's chancing of knocking us out of the cup?
For some though what is a disappointing aspect however has to be the cost to the supporters attending. If that was negotiable at a lower rate, it's disappointing to hear Celtic weren't willing to engage and the fact Celtic's response, issued to a mainstream media outlet fans have little time for, glossed over the issue probably tell us all we need to know.
Conversely had Dundee United said to Celtic, look you can have your usual allocation for Tannadice, now can we reach an agreement on reducing the ticket prices, then Celtic would have had absolutely no problem with that.
And that so I am told is from the horse's mouth.
Niall J
The latest continuation of an allocation cut for our cup tie at Tannadice means we have allocation cuts at Ibrox, McDiarmid Park, Tynecastle, Pittodrie and Fir Park.
What other league in the world has clubs who do so much to shut fans out? @spfl

— Paul Larkin🍀 (@paullarkin74) February 26, 2022
You can pre-order Willie Fernie – Putting on the Style now using the link below…