BRENDAN RODGERS has two main decisions to make this morning regarding his team selection.
French striker Odsonne Edouard will feature for part of the game but won't last the full 90 minutes. He was introduced from the bench on Boxing Day at Pittodrie, to devastating effect and the choice that the Celtic manager has is whether to repeat that trick or play Edouard from the start to get the job done before being replaced.
If he opts for a repeat of the Pittodrie plan then that could open the door for a starting spot for young Mikey Johnston who scored 3 goals in the 2 recent homes games.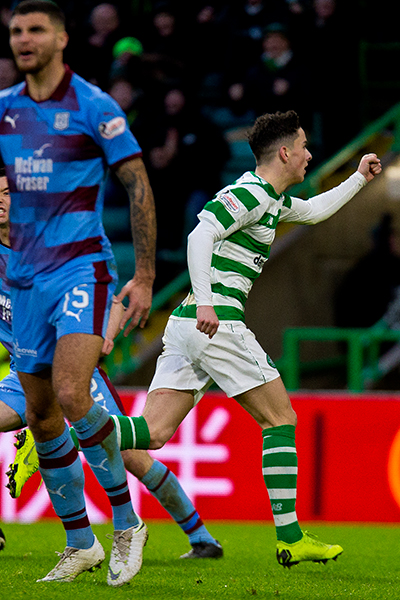 The other decision revolves around Kieran Teirney's ongoing hip problem that has seen him sidelined since the Salzburg game earlier in the month. KT had also missed a match before that Europa League match but that game was seen as important enough to play through the problem.
Tierney will probably have the same outlook today and will be desperate to play. If he doesn't make it, Rodgers has then to choose between Emilio Izaguirre – who took some stick on the back of Willie Collum's first Honest Mistake at Pittodrie or Jonny Hayes who replaced the Honduran at half-time in the 4-3 win against Aberdeen.
Rodgers has also been known to drop the versatile Callum McGregor in at left back which would allow Olivier Ntcham to return to the side.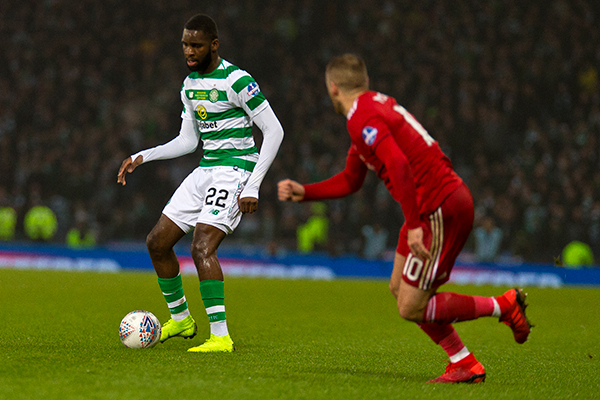 Rodgers likes to get his big game players on the park for these important games so don't be surprised if his thinking leads to that type of surprise decision. And the French Bhoys certainly fall into that category.
Yesterday Rodgers spoke to the media about the £9million invested in the player in the summer, a record transfer fee for Celtic, and the manager insists that he got a bargain, for a player he described as a "huge talent".
"For us to get him for the money we did was a snip, 
really," Brendan said.
"I don't set the price – I don't get involved in that. I just want to work with good players and, for me, from when we first saw him and then brought him in on loan, you could tell straight away.
"Some of the things he does every day I find myself applauding due to the sheer quality that he possesses, which is incredible.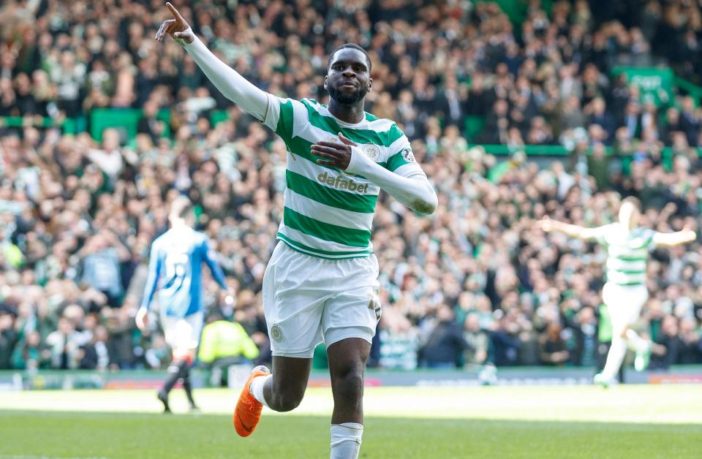 "He also has a great footballing brain and technique for such a young player, he's very strong – although he maybe doesn't look it – but you can see the number of times he holds opponents off.
"He also gets goals. If he has gone off the boil and not been the player he can be in a couple of games, it's nothing other than tiredness and the fact he's also played with an injury, which is a result of us having only the one striker.
"But you cannot deny his talent or his efficiency. I'm delighted to have him.
"People say we need a target man but why do they say that? It's not the way we play. We are a team which has mobility. We have strength up front, of course, but we're more about penetration – we get in behind teams and stretch the game.
"If we could get a mobile big guy then great but guys like Odsonne and Mikey Johnston are guys that get you in there."
Also on The Celtic Star…
Jim Craig – Two goals each for Deans, Dalglish and Hood as 17 year old Andy Ritchie makes his debut…See HERE.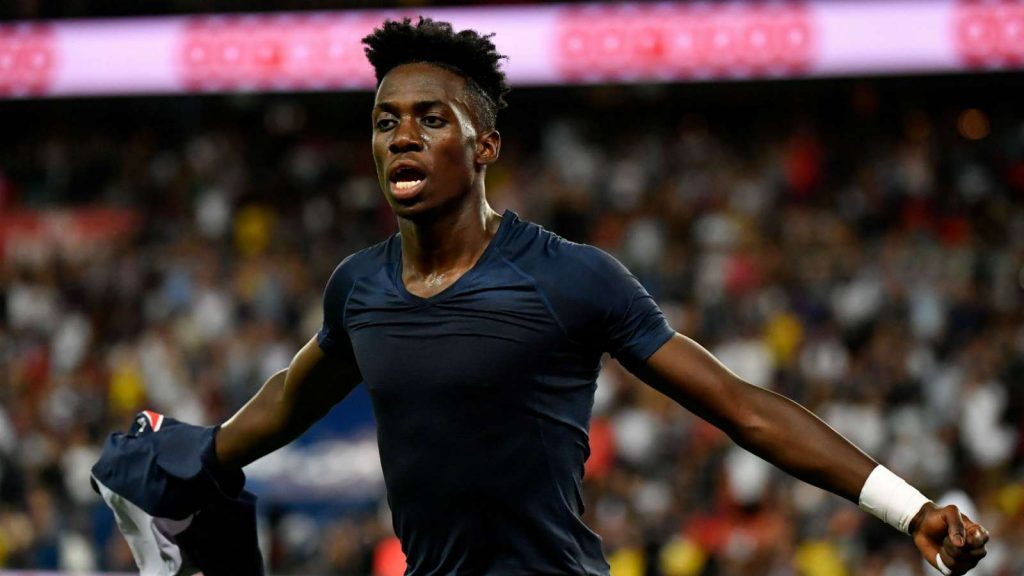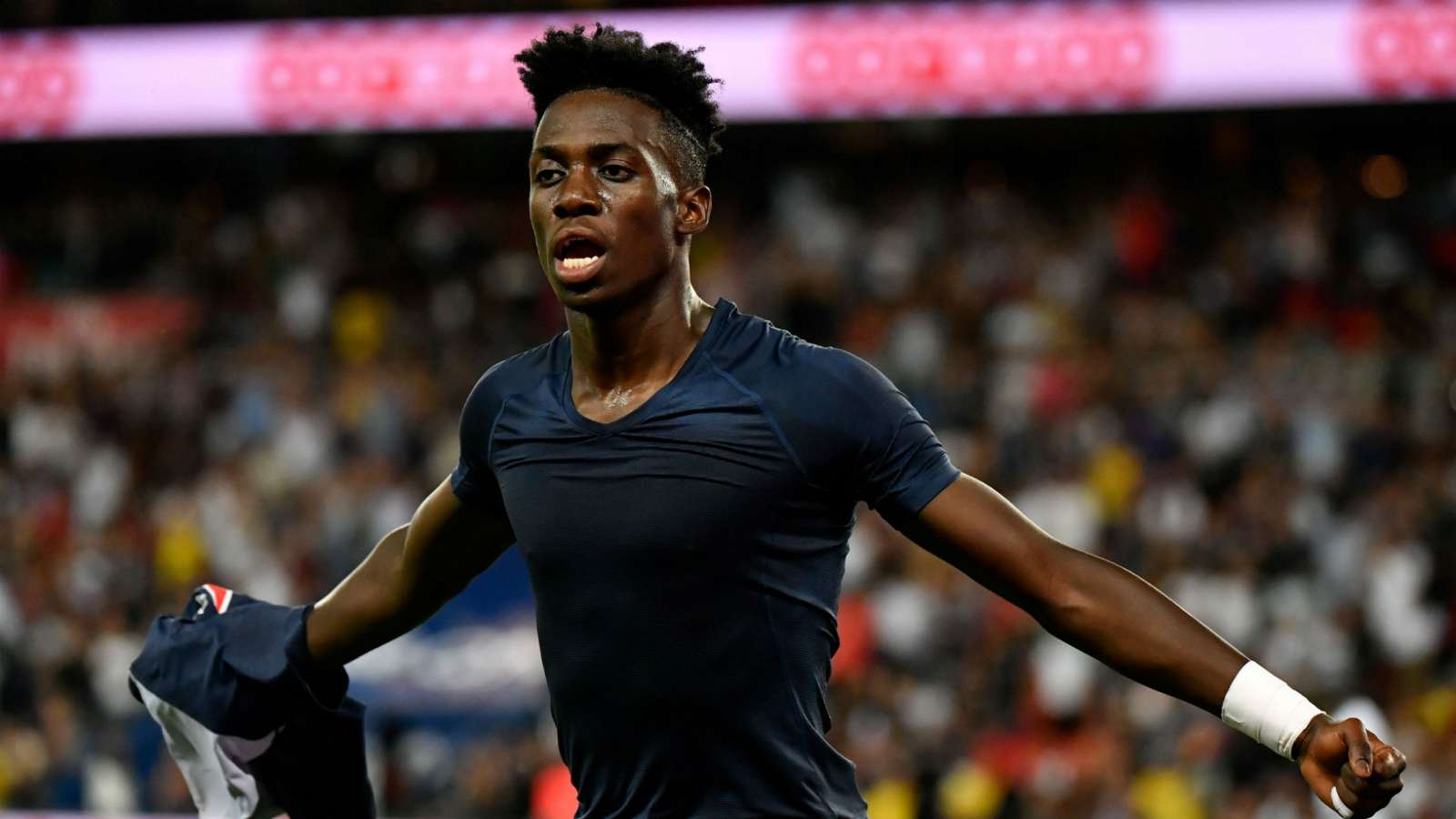 Transfer Latest – 'We'll make George, Timothy Weah's Dad,' Rodgers…See HERE.
Part 2 – Celtic's remarkable 1978-79 season, A Miracle on a Monday night…See HERE.