Alec McNair wore Celtic's colours an incredible 716 times over that period, second only to Billy McNeill, whose total of 822 included over 200 matches in the League Cup and European football, neither of which were available in the era of McNair.
He made 584 League appearances, still a club record. For the last of those games, against Queen's Park in April 1925, he was 42 years and 4 months young, another record. Indeed, Alec McNair is the only outfield player in Celtic's proud 133-year history to take the field beyond his 40th birthday, with his goalkeeper of that golden era, fellow 'Holy Trinity' member Charlie Shaw, the only other man to play for Celtic after achieving the age of 40.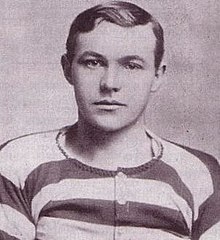 And it was a highly successful career, as Willie Maley's first great sides enjoyed a golden era.
Alec's astonishing medal haul of 34 includes a club record 12 League titles, with his Scottish Cup tally of six beaten only by fellow Celtic legends, Jimmy McMenemy, Billy McNeill and Bobby Lennox.
And to literally 'cap' things off, as well as being a Celtic icon, Alec McNair was chosen to represent his country no fewer than 15 times, captaining Scotland to victory over both England and Ireland.
A genuine all-time legend for both Celtic and Scottish football.
Great stories require great authors to tell them properly. Someone who can get under the skin of the main characters, feel and share their joy and their pain and take you as the reader into the story itself. Fortunately, we have David Potter in this role. A man whose lifelong devotion to his beloved Celtic would sit comfortably beside any of the great names mentioned above. The eminent Celtic historian is in his element here…
Ten things that you might not know about Celtic legend Alec McNair…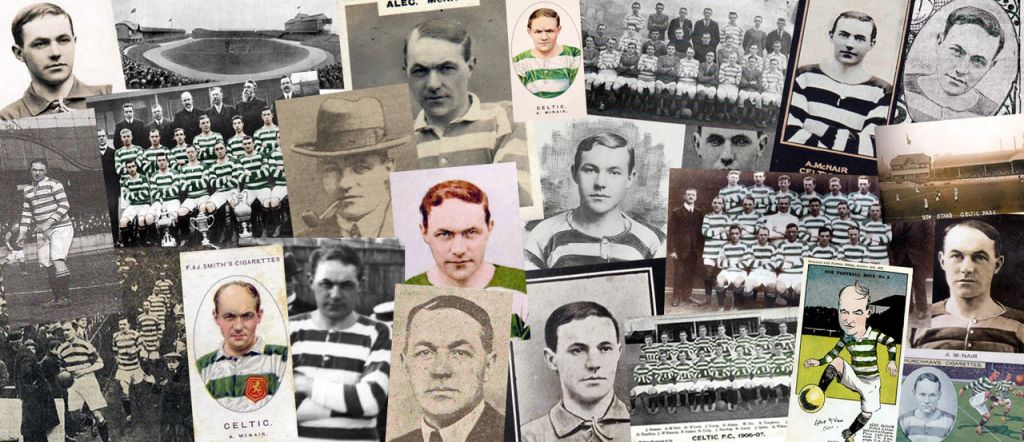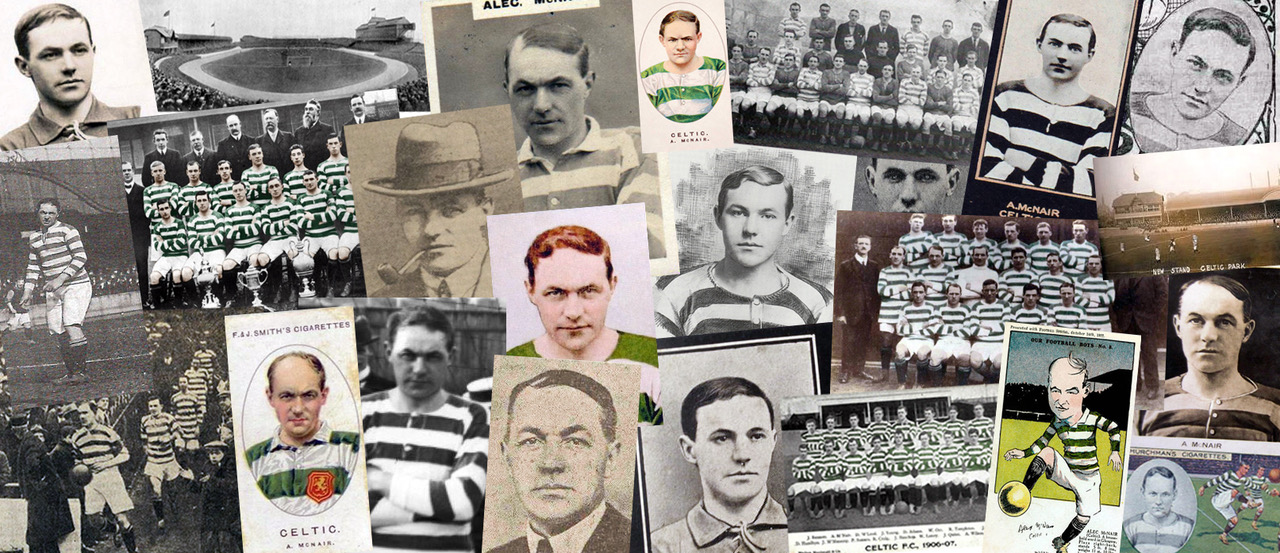 1. Alec's mother's maiden name was the somewhat un-Celtic name of Boyne.
2. He was born in Stenhousemuir and lived there all his life, travelling to Glasgow by train when playing for Celtic.
3. His predecessor as right back at Celtic also came from Stenhousemuir – in fact he recommended Alec to Celtic. This was Donnie "Slasher" McLeod.
4. Alec McNair played a staggering 716 competitive games for Celtic and won 34 medals in total, counting the Glasgow Cup and the Glasgow Charity Cup.
5. Three days after the drawn Scottish Cup final on 1911, his baby daughter Helen died. Bravely he decided he wanted to play in the replay, and duly won his third Scottish Cup medal.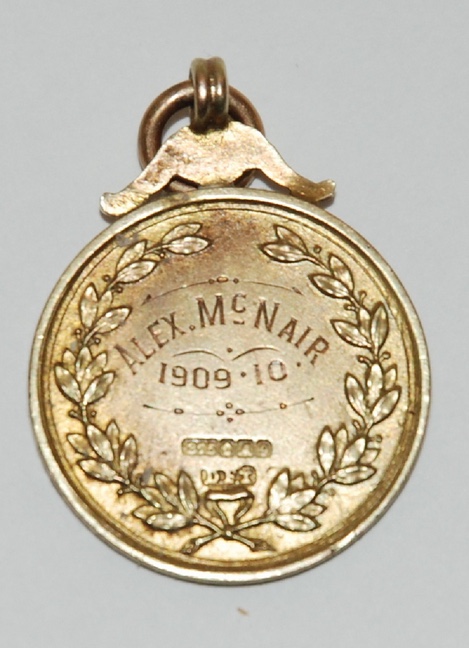 6. The famous defence of Shaw, McNair and Dodds lost only one goal between October 1913 and February 1914 en route to the Scottish League and Cup double.
7. Alec's wife Mary Niven McNair died on August 9 1915 of Cardiac Valve Disease. She was only 29.
8. Alec's 6th and last Scottish Cup medal was won in a 1-0 win over Hibs in March 31, 1923 nearly 20 years after his first game for the club as a trialist in 1903.
9. After giving up playing the game, Alec became a Referee Supervisor.
10. His funeral in 1951 was well attended, and the wreaths included one from Rangers Football Club and another from Lodge Carron no 131.
David Potter