TGIO – Thank Goodness It's Over! I refer to the midwinter shut down! It has gone, it is away, it is no more. Football is back! We are off to Firhill tomorrow night, and then there is a game every midweek and weekend – yippee! – until the next bore, namely the International break!
Ah but "the players get tired" "they need a break" "they have too many games". It is only a matter of time before we hear these ones again. Well, quite a lot of us actually feel that, for the money that they earn, playing two games per week for a club like Celtic is not really asking all that much, and in any case, is that not what the squad system is about, so that the poor, oppressed, overworked player can get the occasional game off? Oh and by the way, how can the other teams in the other Scottish divisions, not to mention the English Premier League (which everyone keeps telling me is the best in the world) possibly manage without a winter break?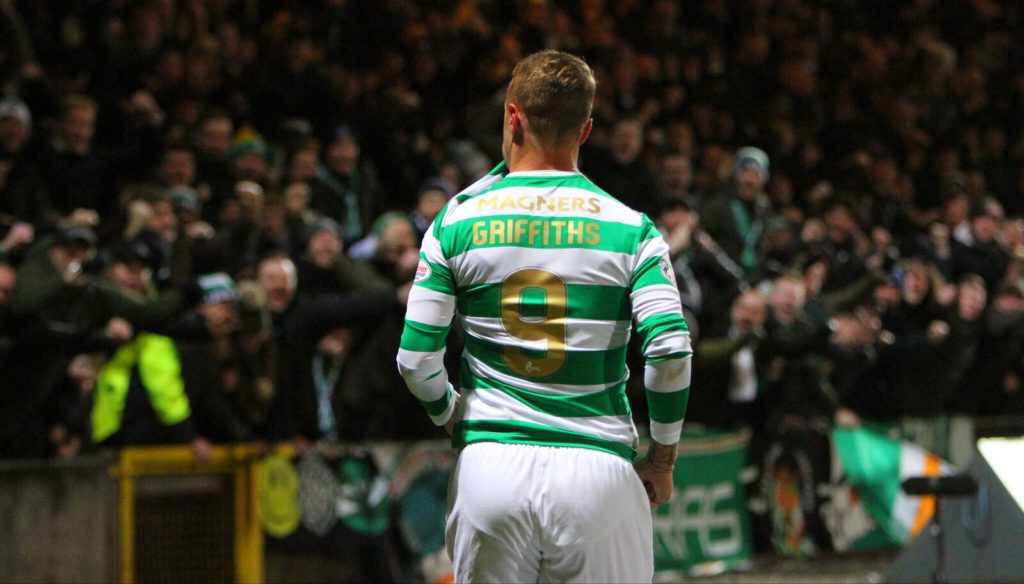 Anyway, so be it. It has gone, to the relief of everyone. The important thing is how are Celtic going to deal with the rest of the season? Everyone tells me that Dubai will have "bonded" everyone and somehow made us a better team. OK, I will take their word for that, although one has to point out that Dubai is warm and that Scotland is cold.
We must face the fact that this year we are up against opponents who are grimly determined to stop 91AR. I don't always subscribe to the view that there is a refereeing conspiracy against us, but there is definitely now, more obviously than previously, a media conspiracy.
The Daily Record of course speaks for itself – it wished everyone a Happy Blue Year on 31 December (no kidding! check it if you don't believe me!) and I curse myself for going into a cafe for a cup of tea and picking up that rubbish – and the drivel that one hears about Rangers on radio programmes, even the BBC which I still have a bit of respect for, is truly depressing.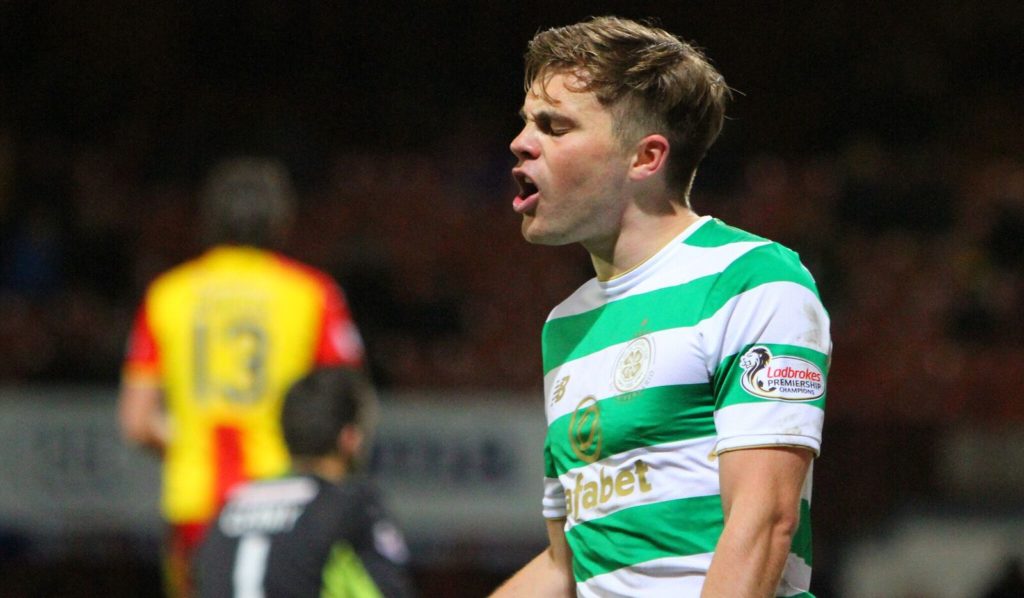 Try listening to the quarter of an hour before (the) Rangers v Stranraer tonight, if you want to know how good the Rangers are! And goodness only knows what they will be like after the game!
But there is of course one way of stopping such sycophancy.
It is the tried and tested method of winning football matches. Newspaper reporters (with one or two exceptions) are usually jackals who latch on to the winning team. If Celtic were to beat the Rangers comfortably (as we have done many times in the past few years), they will have to talk about us as well, and start moaning about how poor a man Steven Gerrard is.
Leagues and Cups are won on football fields. Trophies are not won in newspaper offices, nor TV studios. The important thing for Celtic is not to believe what the media tell you.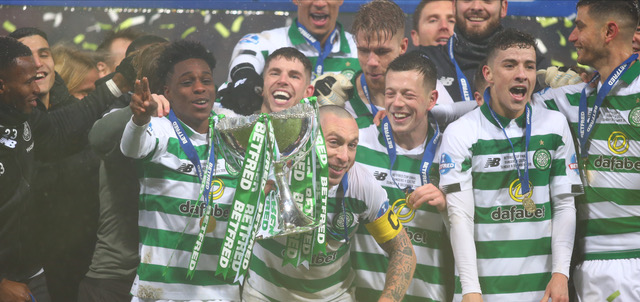 Take last December's League Cup final. We were told how good the Rangers were in that game – they were great, fantastic, unbelievable (I read and heard all these words) … but a visit to Celtic Park will show the Scottish League Cup draped in green and white ribbons! Do not believe what you read! Get annoyed and angry, if you must, at such nonsense, but don't believe it!
And do let's support our team! No more attacks on social media saying that somebody is a "joke" or a "disgrace" when all you mean is that he had a bad game or made a mistake or two. That does not help. It is seized upon by the wicked to "prove" that this player is not popular with the fans, and undermines the fellow's confidence.
The management, whom I trust, will be as aware of what is happening as anyone. Let them manage! Disagree, if you must, but keep supporting!
And so to the next few months. I would love to see Leigh Griffiths get a run in the team – not the last five minutes of every game when the game is lost or won – because that situation must be resolved. Our new men I wish well … but we must reserve judgement until we see them in Scottish conditions on a Scottish field before Scottish fans against Scottish opponents with a Scottish referee and in the Scottish climate. And that is a lot to get used to!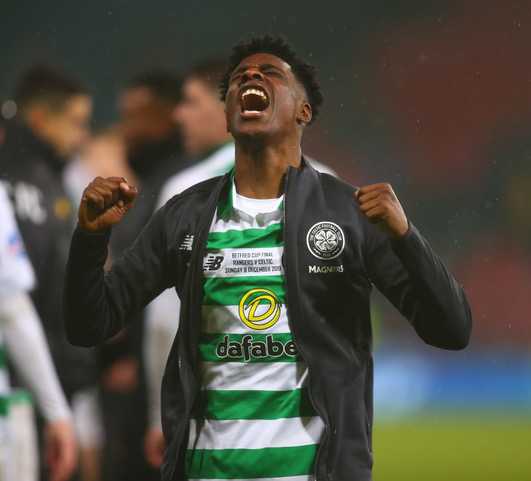 What we must realise is that there is now no room for error. A single loss in a League game means that we are in trouble, and of course a loss in a Cup game is fatal. Do not underestimate Partick Thistle!
So we're off to Partick in the green, in the green!
Oh, Bhoys, where have you been?
Celtic's Star will rise, the Thistle will fade
To the sound of the Green Brigade!
David Potter
It was a tight encounter at Celtic Park the last time @PartickThistle and @CelticFC met in the Scottish Cup.

The Hoops emerged 3-2 victors that day, thanks to a James Forrest hat-trick – this strike was the pick of the bunch.#ScottishCup pic.twitter.com/jE9pjYwM15

— William Hill Scottish Cup (@ScottishCup) January 16, 2020
ALSO ON THE CELTIC STAR…
Soro Snags Sorted – Ismaila on his way as Celtic's net spend hits £4million…see HERE.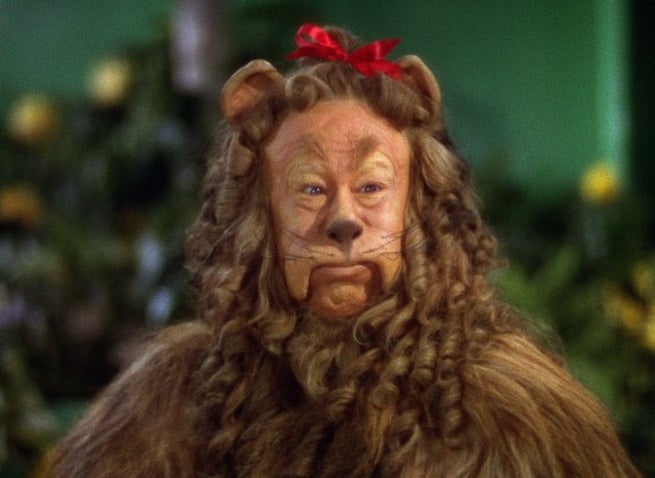 Three Yellows – The SFA are laughing at Celtic's Cowardly Lion…see HERE.
Video – 'Lazio TV commentary from when we beat them in Rome'…see HERE.
Alfredo Morelos' Third Yellowgate – Clarity, Honesty and Courage needed…see HERE.
A third card takes us into Mickey Mouse territory,' Caught Offside Editor…see HERE.
SUPPORT CELTIC, SUPPORT CELTIC POOLS
Help raise money for Celtic Youth Development by joining the £1 weekly lottery and you could win up to £25,000 – just click on the photograph below to join.