MIKAEL LUSTIG is settling into life in Belgium at his new club Gent. And talking of new clubs, the former Celtic man slipped in a cheeky wee reference to the Ibrox club, that was formed in the same year that he arrived at Celtic Park back in 2012, when he spoke to the media at a Gent press conference yesterday.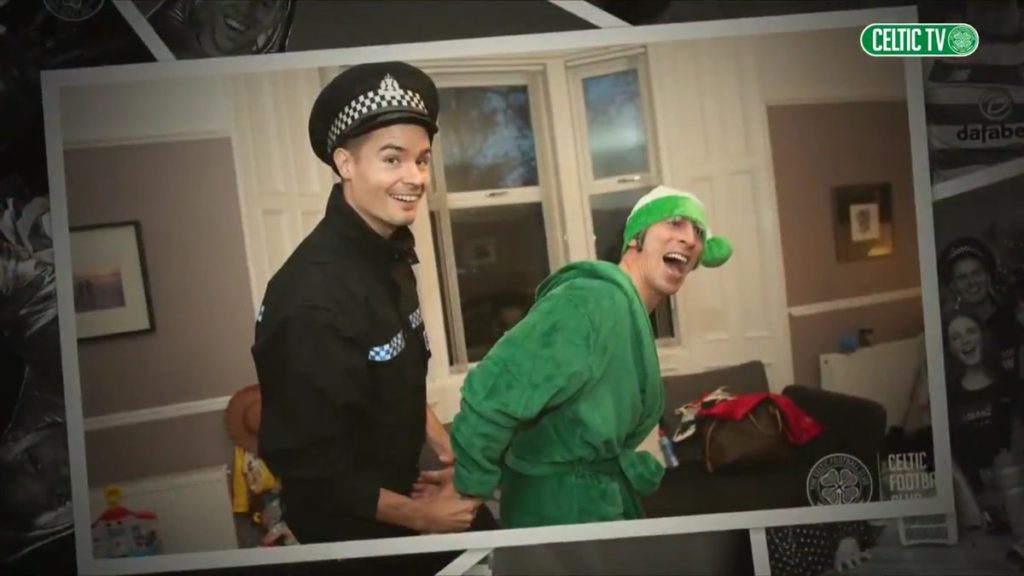 Lustig enjoyed 8 successful seasons at Celtic, winning the league in every season he was in Scotland and enjoying plenty of glory at Hampden in Cup Finals. Now he wants to continue his winning run at Gent, who play in a rather unusual colour for the Swedish defender.
"After eight years with Celtic it felt strange to be pulling on a blue shirt," Lustig joked.
"Thankfully it isn't the same shade of blue as the Rangers strip!"
Asked what the legend of PC Lustig was all about the popular former Celtic Star delighted in re-telling the story of how he celebrated one of the goals in Celtic's 5-0 win over the Rangers that wrapped up the seventh consecutive league flag.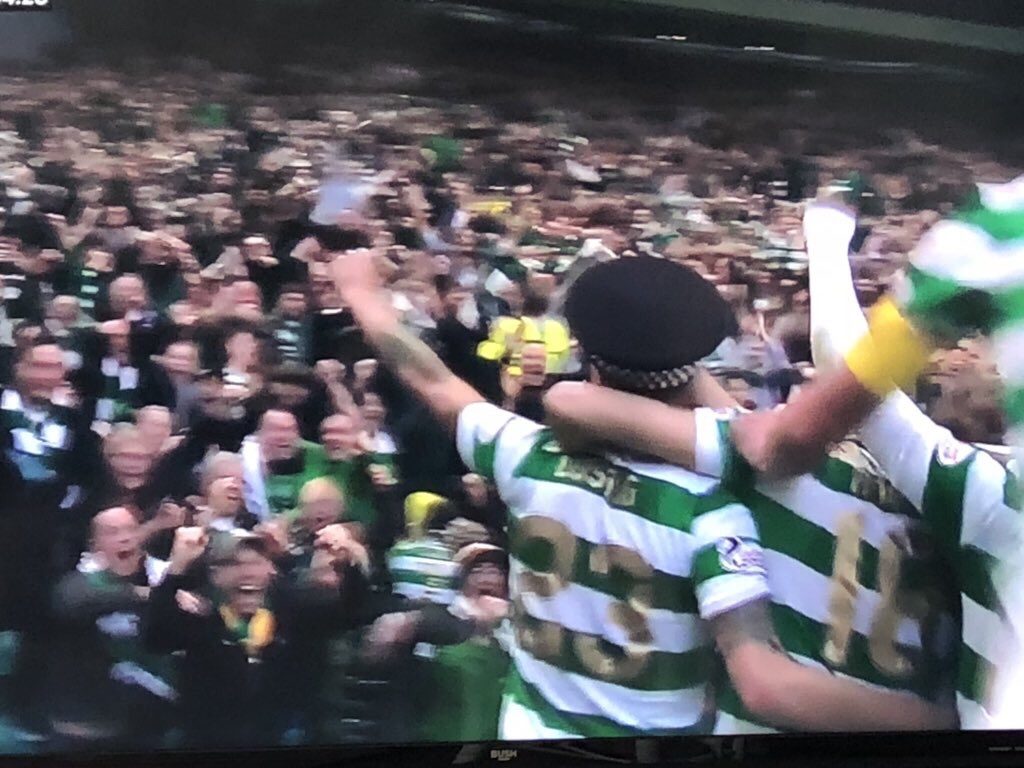 "My police hat celebration was one of those crazy things you do on the spur of the moment. You don't plan to do something like that beforehand – but it was very funny," Lustig said.
"I hope to be popular with the Gent fans, but I can only achieve this through giving 100 per cent effort. I'm still hungry and in good shape.
"I regularly do extra training on my own, and take care what I eat. The older you get the more you have to look after your body.
"I have played for winning teams wherever I've been, and want to do the same in Belgium," Lustig said at yesterday's press conference at Gent, as reported by Scottish Sun.
Lustig was then asked about the battles he fought with Neymar during his time at Celtic.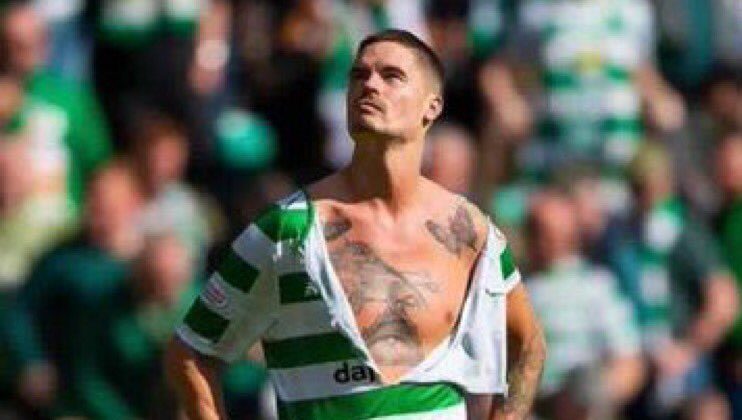 "I don't care who I am up against – even if it is someone like Neymar. He is a fantastic player, but you have to try to get into their heads. It worked for me against him, as he picked up a yellow card and was subbed soon afterwards.
"I was Celtic's vice captain for the past five years, as I try to show some character when things are not going well.
"I don't need an armband to speak up if it's needed. I didn't know much about Gent when they first contacted me. I thought I might stay in Glasgow, or go back to Sweden.
"But the more I learned about Gent the better they sounded.
"I discussed it with my wife, as we have daughters of eight and five. My family comes first – they are my team! It was important that we found an international school where they would be happy. Without that I wouldn't have signed."
Lenny gives Christie the Number 10 Job at Celtic
RYAN CHRISTIE reckons he will benefit from having Neil Lennon as the Celtic manager. The increased emphasis on attacking football and a clarity in the role the new boss expects from the former Inverness Caley midfielder excites Christie who returned from a 3 month lay-off through injury in the to star in the 3-1 away win against Sarajevo in the first qualifying round of the Champions League.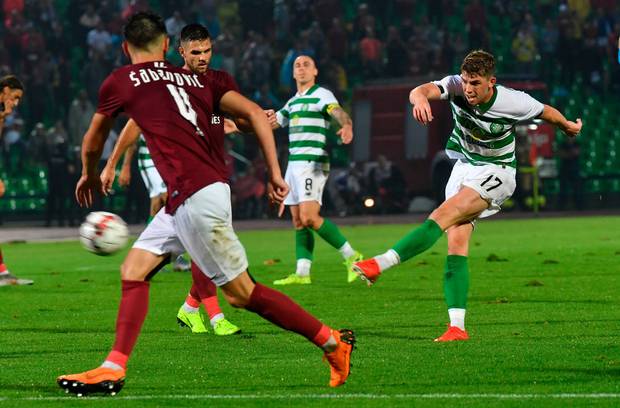 "The position I played against Sarajevo, the Number 10, I love it. The gaffer says he sees me in there, that's music to my ears. He wants me to deal with that pressure.
"The gaffer is brilliant for all the attacking players in the squad, especially for me.
"He wants us to play attacking football. I love playing in that position. He's big on getting the ball to me, Odsonne Edouard and the two wingers. It suits me down to the ground…continue reading HERE.