THIS WEEK'S Fan of the Week on The Celtic Star is none other than Celtic's American blogger Larry Cafiero. This really was supposed to be published yesterday to coincide with Thanksgiving Day in the States, so apologies to Larry and all the American Hoops fans reading this, but it's better late than never!
You were probably watching Celtic beat Rennes in the Europa League anyway! Anyway here goes with Larry as The Celtic Star's Fan of the Week…
Happy Thanksgiving Larry, can you tell us a little about yourself?
Thanks 4 Giving Celtic 2 Me! 4-2? That must have been a very special night! My name is Larry Cafiero. I'm a former newspaper editor and now a freelance writer of hardware and software documentation. I live in Felton, California, a town of around 1,100 people just north of Santa Cruz on the Central California coast. Being 5,000 miles from Glasgow, it doesn't give me many chances to get to games, though thanks to the modern miracle of the Internet, and Celtic TV, I watch games online. I blog about Celtic – the blog is called "'67 in the Heat of Felton" and I am currently working with a couple of local Irish pubs to host the fledgling Santa Cruz CSC in showing games to the public.
1. Earliest Celtic memory?
Being new to football last year, it took me a few games to get up to speed. But there was one game early in the season – it was against Aberdeen, maybe? – where Scotty Sinclair scored a goal with the back of his foot, and I thought "Wow, that's phenomenal." I know that it may be commonplace, but it left an impression on me at the time, and I was hooked.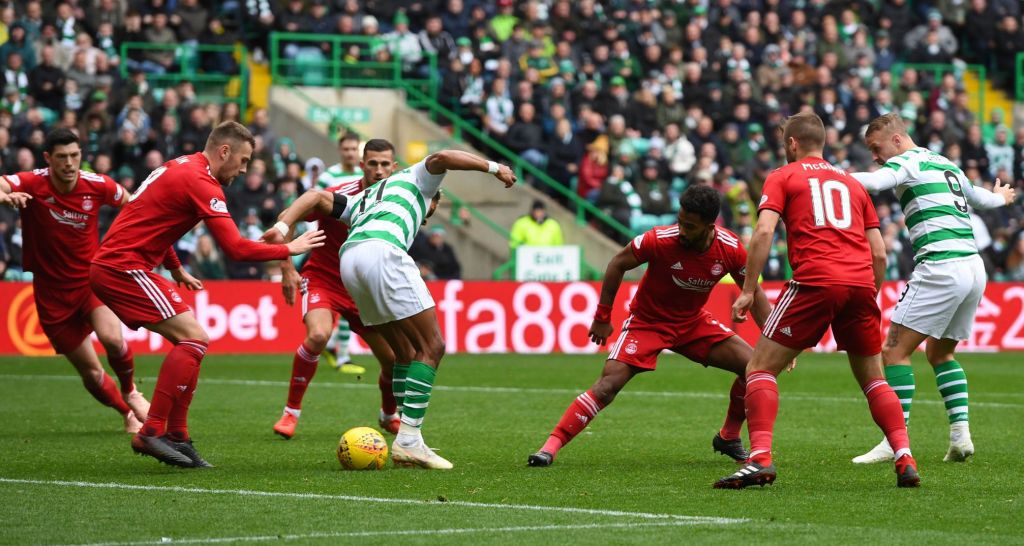 2. How did you end up supporting the Bhoys?
I sort of came in through the political door, so to speak. I am a regular on a political forum hosted by the Democratic Socialists of America (of which I am a member), and last year around August, someone posted a thread on "football clubs that reflect our values," or something along those lines. Folks who responded weighed in with the usual suspects – FC St. Pauli, FC Barcelona, AS Livorno, and Celtic FC, among a few others – and throughout the discussion I looked into all of them. But there was something special about Celtic, and I found the origins and history of Celtic unique and intriguing. I started following Celtic at the beginning of last season and was hooked from the start because, as the saying goes, it is a club like no other.
3. What does a normal match day involve for you?
Because of the time difference, I am usually up before sunrise. A friend in Scotland sent me a Celtic jersey from the late '90s and I bought a scarf from the Celtic FC store, so I get up, shower, put on my jersey and scarf and make the long walk to my computer desk and watch via the Internet. Depending on the time of day – noon kickoffs there are 4 a.m. here, and 7:30 p.m. kickoffs are around 11:30 in the morning — I have to be quiet, though there have been times when I've awakened my daughter and scared the neighbors when Celtic scored.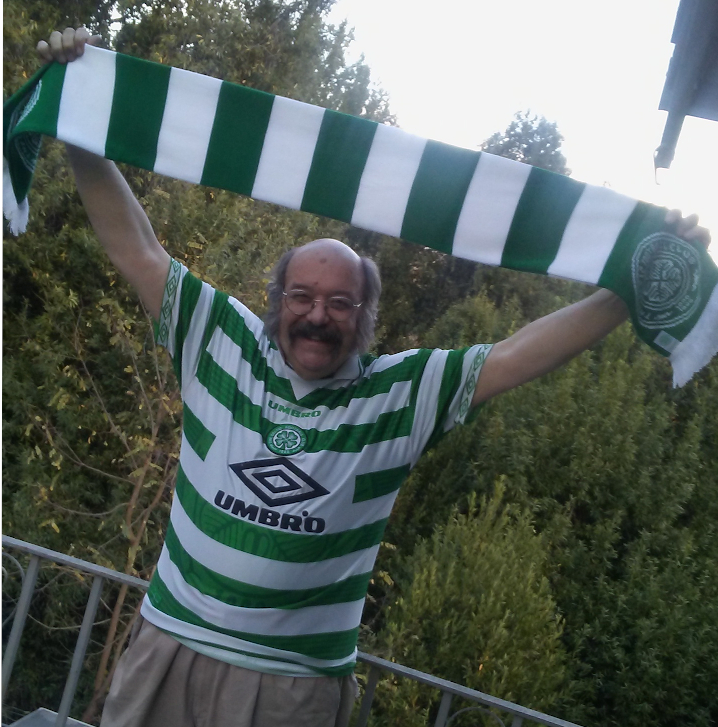 4. Best Celtic memory?
That's a tough one since I've only been a fan for one season so far. I would have to go with Scott Brown 'winning the league at Rugby Park' with a late goal against Kilmarnock, though Jozo Simunovic's goal in the 67th minute of the Billy McNeill game at Celtic Park against Killie is also up there as well.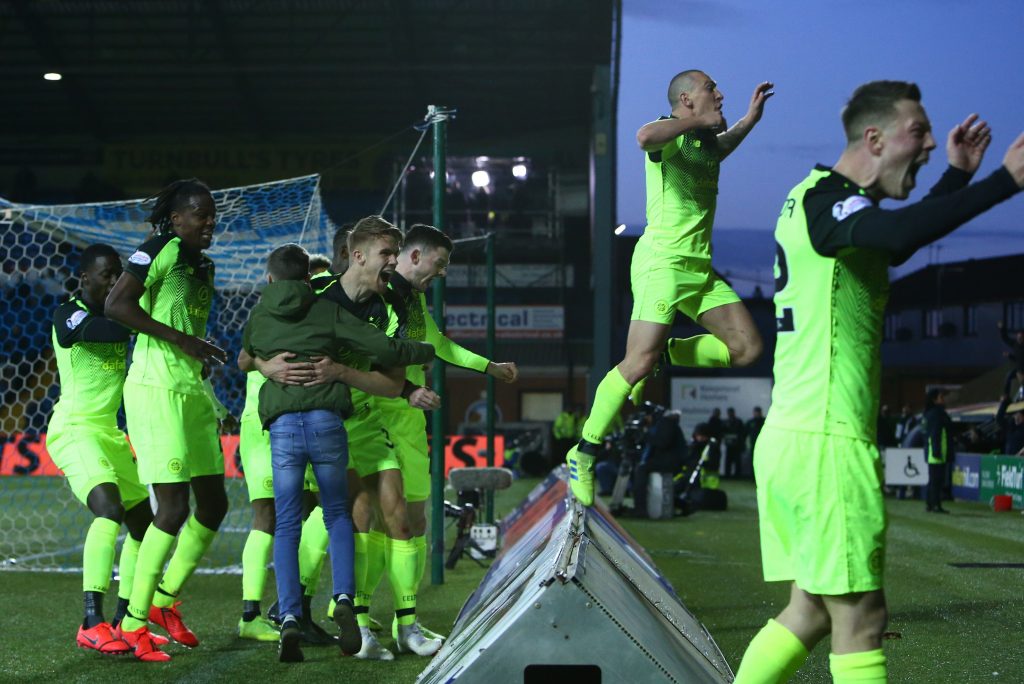 5. Favourite player of all time and why?
My only regret is not being a Celtic fan earlier, when Henrik Larsson and Shunsuke Nakamura were playing for the Hoops. Watching them in videos, both were simply awesome, but if I had to choose a favorite all-time Celtic player, it would have to be Nakamura. His first goal against Rangers was fantastic, especially because he had Alan McGregor so utterly fooled on the shot. The free kicks he made, too, were pretty remarkable as well.
6. Favourite current player?
While "I wanna be Edouard" too – who doesn't? – my favorite player on the current squad is Jozo Simunovic. I like his no-nonsense style of play. When he's on, Jozo makes the games a joy to watch with his stunning defence. It doesn't hurt that he can score from time to time, too.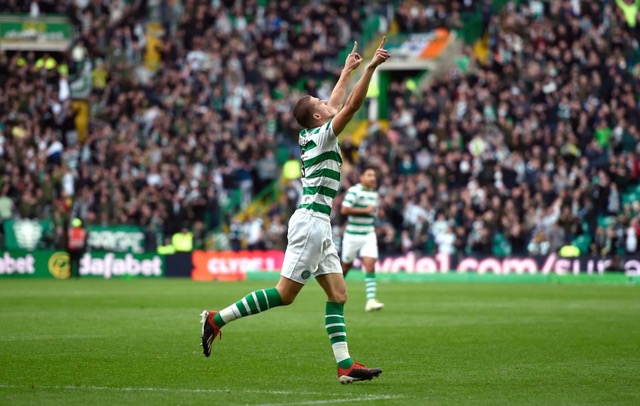 7. Best transfer in your time supporting Celtic?
All the players in the most recent transfer window are the best transfers in my time supporting Celtic. It's hard to pick from that group who is the best, but Fraser Forster and Hatem Abd Elhamed stand out. And Mohammed Elyounoussi. And Jeremie Frimpong. Christopher Jullien. See? It's hard to choose, so I'd take them all as a group as the "best transfer."
8. Biggest transfer letdown in your time supporting Celtic?
Again, I have only been a supporter for one season, and I hate to say it because I really liked him and wanted him to succeed, but Oliver Burke was a bit painful to watch last season. I know he was on loan from West Brom, and he had the speed but lacked a bit of control.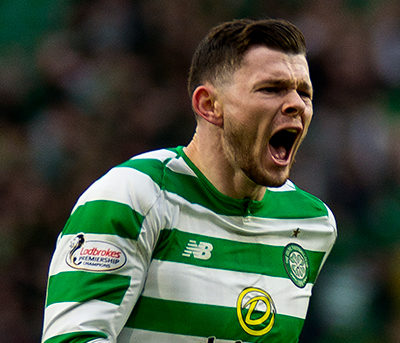 9. Favourite away ground?
I am planning to visit Scotland next spring and, as I understand it, getting a ticket to Celtic Park may be difficult. In the event I'm unable to watch the Celts at home, I don't mind following the team on the road. Of all the grounds I've seen on broadcasts, I think I'd like to visit Easter Road.
10. Do you think Neil Lennon will deliver us 10IAR?
Absolutely. Others may have had doubts on his arrival, but I always thought Neil Lennon should be leading Celtic after the departure of the former manager. He brings many qualities to the manager's position that we wouldn't have gotten with anyone else – he's knows the Celtic system inside and out as a former player and former manager, and he's already showing that he will be more successful this time than he was last time around. He brought the thunder. In Lennon We Trust!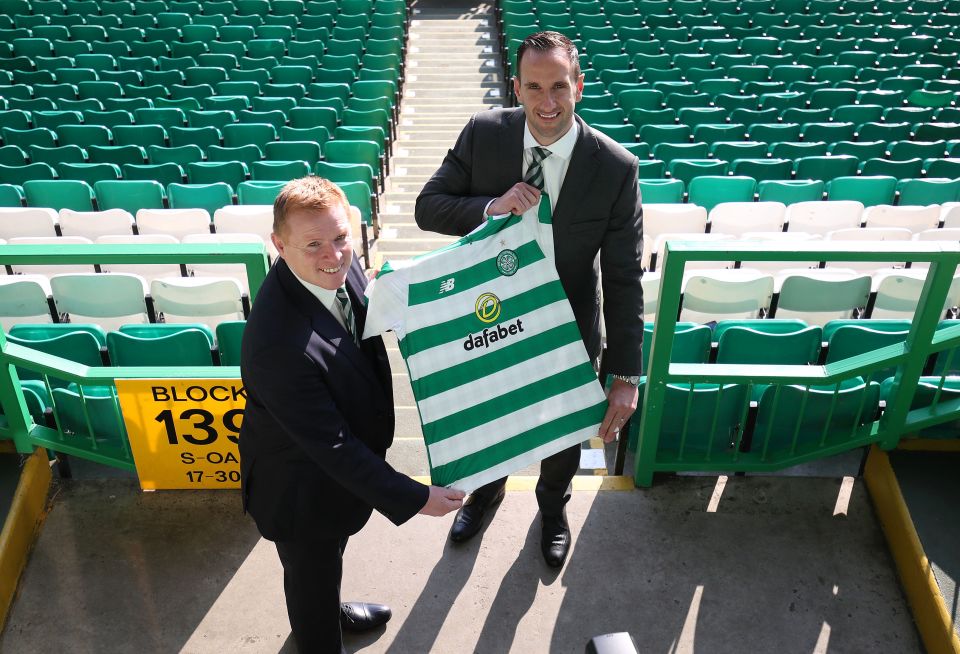 If you would like to take part in The Celtic Star's Fan of the Week then drop an email to editor@thecelticstar.co.uk an we'll send you some questions. If you can give us some photos of you watching Celtic that would be wonderful.