There's thanks and appreciation this morning from the Hughes family, friends and Celtic supporters to Ange Postecoglou's lovely tribute to Big Yogi at his Media Conference yesterday afternoon.
The mainstream media gets their chance to ask questions before two members of the Celtic fan media get a chance, on a rotating basis. Yesterday it was The Celtic Star's turn and as the hacks hadn't asked about Yogi, we started by asked Ange for his thoughts on the sad loss of Celtic legend John Hughes earlier this week.
Here's the feedback to this from Yogi's family, friends and fellow Celtic supporters…
Thanks Ange👏💚💔💚💔 pic.twitter.com/Vo4HXkOiW1

— John Hughes (@yogijunior3) August 5, 2022
"Ange shows absolute class every time he speaks about past players and legends. A fitting response for a great player for the club. The man just gets it when it comes to Celtic," J.P. Jippy.
"That's a nice tribute to your Dad John," Johnny L.
"Ange is the man. He always finds just exactly the right words for every occasion. A class act," Ails.
"That he knows the type of player he was, from a player from 50yrs ago is quite something. Even if he only learned in the last few days it still speaks measures of the man. RIP Yogi," Steven Clark," Darn Glen
"The man just gets it," Stephen Moore.
"One of our Greats who've made us hold our heads up high for generations," Darn Glen.
"Beautifully said Ange, and a fitting tribute to Yogi," Des Gorman.
"He just 'Gets' us eh?" J McG.
"Heartfelt. Hit the mark. Your dad deserved that," CG44.
"Graceful response. God bless you and the family John," Stuart.
"Class talking about class," James Cant.
"'Our'. Lovely words from Ange about a bonafide legend of the club," John Molloy.
"God bless Big Yogi," Henrik's tongue.
"The big guy oozes class every time he speaks lovely words for a true legend of the club," Tommy 67.
And on it goes…
Thanks to David for asking the question💚 https://t.co/AvYjvkVUrm

— John Hughes (@yogijunior3) August 5, 2022
Here's the question to Ange from The Celtic Star and the Celtic manager's lovely response….
The Celtic Star: The Celtic family lost another club legend this week with the passing of Lisbon Lion John Hughes. Big Yogi scored 189 goals for Celtic and played a significant role in Celtic reaching two European Cup finals. Did you get a chance to meet Yogi and what are your own thoughts on his contribution to Celtic?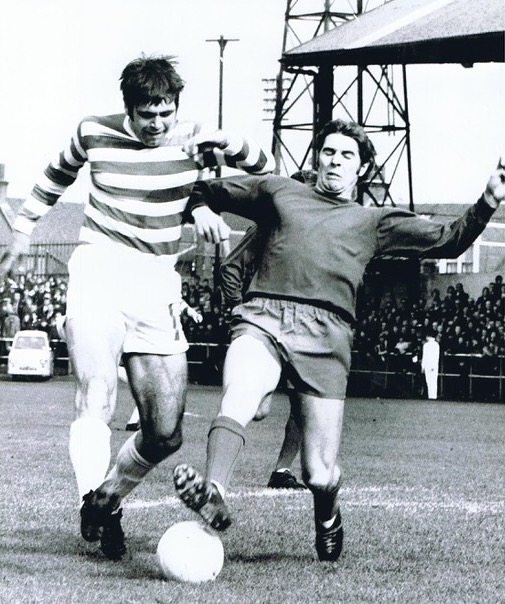 Ange Postecoglou: "I don't think I did bump into John. An enormous legacy, one of the icons of this football club and what a player! You revisit this and you look at the vision of him and for such a big guy, what a player. You talk about size and strength but also the ability to score goals and he loved this football club, he is one of our greats.
"I've often said for all of you, you represent this club and you want to achieve things and you want to be successful but ultimately for all of us we just want to be remembered for our time and he's right up there.
"He's one of the ones that will always be remembered and that's his legacy not only for himself but his family and those that were closest to him. One of greats and sadly will be missed."
God bless Big Yogi, YNWA.