CELTIC legend Scott Brown spoke to the media yesterday with all the speculation about his future behind him after he signed a new, improved offer from Celtic last week that means he will be here to lead The Celtic charge for Ten in a Row.
Broony's thoughts though were on the media speculation on a different matter – the stuff earlier this season when they were suggesting that Celtic's midfield was somehow enhanced by the captain's absence – remember he is currently Scotland's Player of the Year – and that for the second time in a number of years, Broony's 'legs had gone'.
The clue in that is that Peter Lawwell would never have sanctioned the deal that Broony is now on had his legs gone, but put that thought to one side. Broony himself was defiant but also saw the funny side of the criticism, something that he's got used to in his time playing over 500 games for Celtic and winning 17 major honours.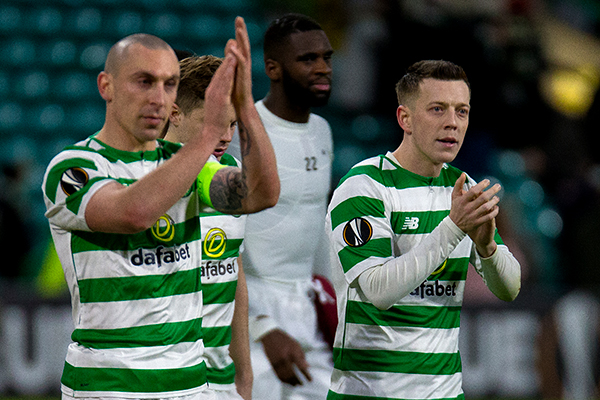 "That puts a smile on my face. It just makes me go out and work harder to prove to everybody that I can still do it," Broony said to the media before recalling the criticism he received after that penalty shoot-out defeat to the Rangers in April 2016.
"That was three years ago and people were saying my legs had gone. I hadn't heard it all before as I don't read. But people walking in the streets told me they'd read in the paper that my legs had fallen off.
"I was like 'what – the second time?'
"I don't think I have to prove a point to anybody. For me, I've done well over my 12 years so far.
"I'm willing to take it. I'm big enough and ugly enough. I'm 33 now and if someone is going to write to me on Twitter saying I'm finished I'm really going to cry myself to sleep at night…"
Broony has started to look like his old assured self, dominant in the middle of the park, in the run of victories that the club has enjoyed in 2019.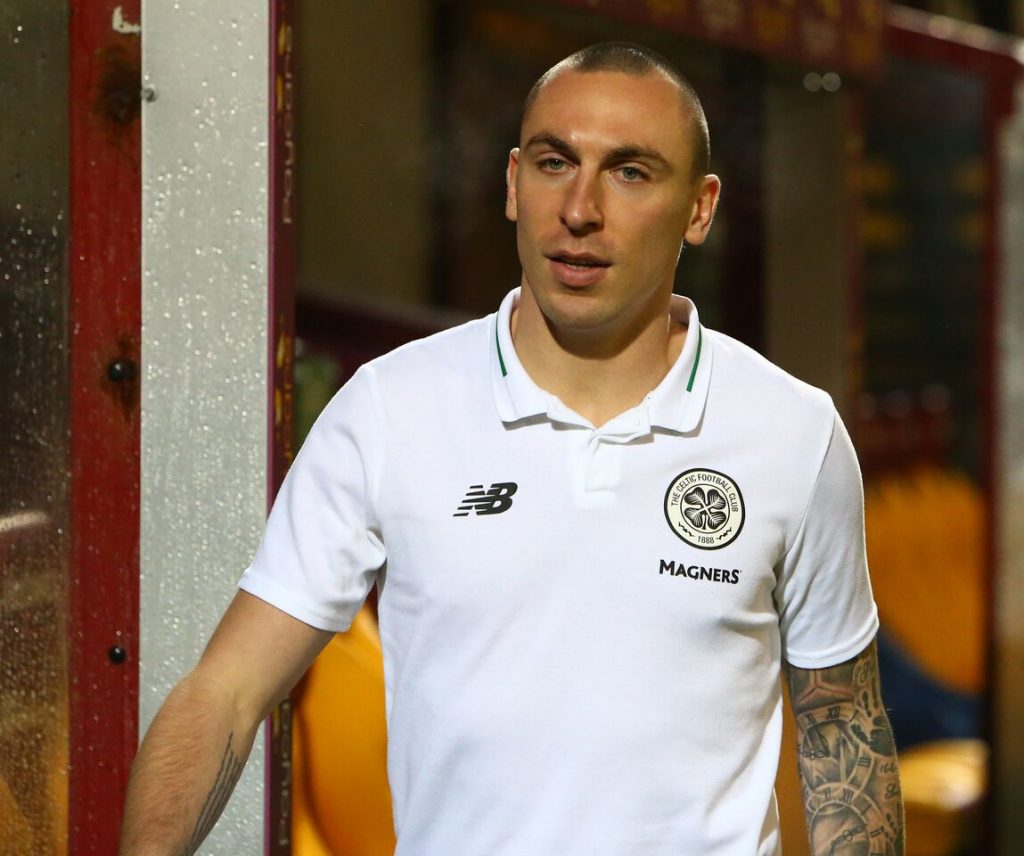 "I feel I'm getting back to full fitness now. It takes a bit longer when you get a bit older.
"I used to just get chucked into a game after six to eight weeks out and be fine.
"But it takes that little bit longer to get your sharpness back more than anything. It's okay saying you're fit and can run about. It's that two or three yard burst to get past somebody and play that pass that takes time.
"If you don't feel 100 per cent you might play a sloppy pass."
We opened this piece by describing Broony as a legend – perhaps the support has been a little guilty of not acknowledging this fact enough. Scott Brown though doesn't see himself as being up there with the legends he has got to know in his time at the club, Billy McNieill, John Clark, Bertie Auld and Danny McGrain.
"It's incredible how they've put up with me for 12 years. I'm hard work. I don't see myself as a legend here.
"You look at the legends – Clarky, Billy, Bertie, Danny. There are no bigger legends than them. For me I'm still a young boy compared with them.
"I have a lot of learning still to do and a lot of games still to play. It will probably be after I finish playing that I'll look at the stats, how many games I played and where I am in the Hall of Fame."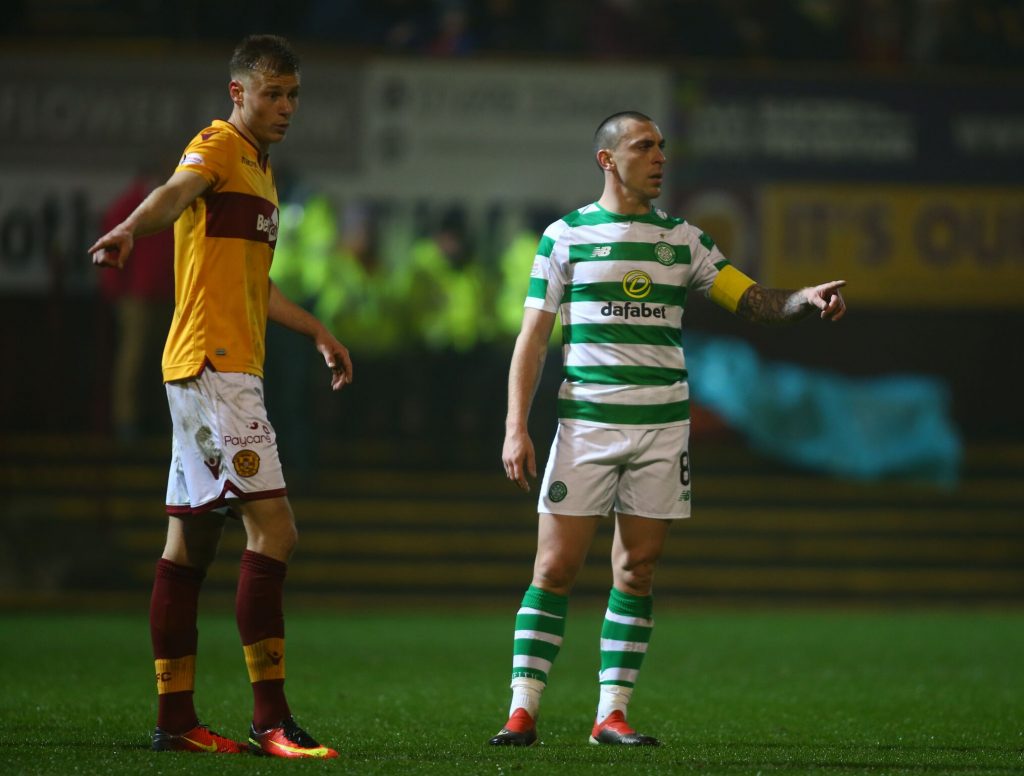 On the Premiership title race this season which has 3 or 4 sides still realistically involved – Killie seems to be slipping out of it after dropping 5 points from their last two games since beating the Rangers – Broony is relishing the challenge.
"I'm enjoying the title race," The Celtic captain said.
"It's been good for us. It shows we need to win games to stay on top.
"It shows that when the pressure is on the players can deal with it. For everyone if you want to be a winner you want to maintain that standard you set season after season.
"You've got to have that wee edge that when someone is coming up and thinks they can take that title away from you, you just push away again. We've done it over the years and we need to make sure we do it again this season.
Brown also provided an insight into his discussions with Peter Lawwell about the role at the club that the captain will move into when his playing career ends in 2 and a half years from now.
"Peter mentioned the possibility of coaching but for me right now it's about playing. I went down the coaching road three years ago when my legs went the first time!
"It was hard to juggle playing with leaving training sharp to go to watch the Under-20s play, coaching there and getting back at one or two in the morning.
"Then you are coming back into training. It was too much to keep going. The gaffer was right to tell me to stop doing that and focus on playing again.
"Right now it's about concentrating on football. Once I do finish Peter says we'll sit down, chat and go through things."
And Broony also had his say on Neil Lennon's recent 'Mutual Consent' exit at Hibs.
"I'm sad to see Neil go. He was fantastic for Hibs. He did brilliant in the first season and for me he probably didn't get the money to replace John McGinn, Dylan McGeouch and Efe Ambrose – the three biggest names you could lose at the club.
"He did fantastic in his first season and it was always going to be hard to maintain their form after the first couple of seasons, especially after losing key players.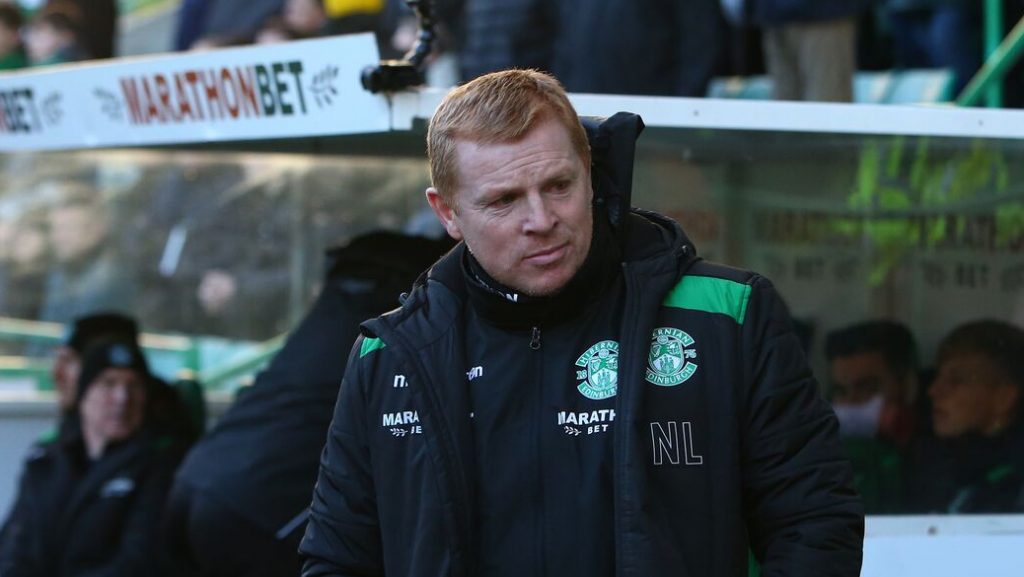 "It's part and parcel of the game and I don't know what's happened there but I just wish him all the best. He's a fantastic manager and he'll get another job.
"When people see his style and the way they played last season, people might take a chance on him.
"He's done well and he did brilliantly for us at Celtic. So why not take a chance on someone who is proven?"
Also on The Celtic Star today…
Anthony Ralston's 'not been hurt' but got a 'huge fright' in car crash near Lennoxtown
Jim Craig – Celtic's top star Pat Crerand sold to Man Utd for just £56k