BRENDAN RODGERS yesterday outlined his longer term development plan for Ryan Christie which has turned the former Inverness Caley star from a skinny kid into a physically strong player ready to accept the challenges that playing for Celtic brings.
And if Rodgers had been looking for a replacement for Stuart Armstrong, who has had a quiet start to life in the Premier League in England, then his search could have ended on Sunday afternoon in the second half at Murrayfield as Christie sent a message to the manager, his Celtic teammates and the Celtic support that's he's our man!
The lanky Highlander has grown up and is now a man – a Celtic man.
"It was a big step for him at the weekend," Brendan noted at yesterday's press conference. "When I came in, I had a boy of 64 kilos, who played as a striker against Motherwell, and I felt, okay, here's a talent but is he going to play regularly for me?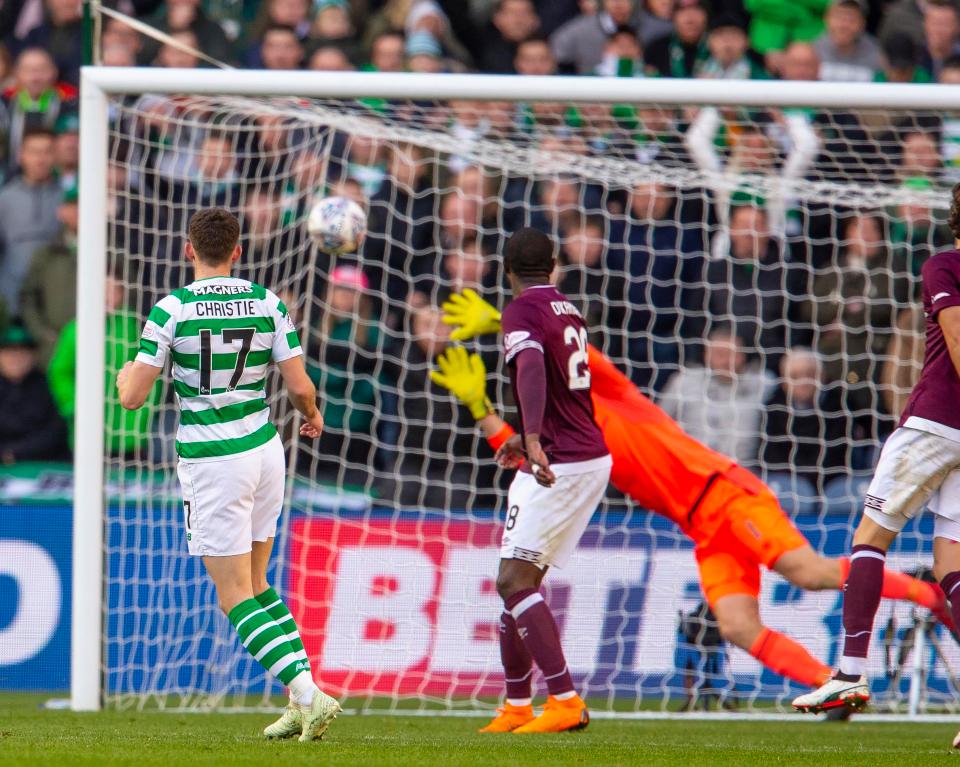 "I didn't think he was, but he wasn't 17 or 18. He was 20, 21, so what would benefit him, thinking medium and longer term? He would benefit from playing games and feeling the pressure week in, week out, because coming from Inverness to Celtic is a big jump.
"I was thinking of his development. Some players cope straight away when they come in as a 17-year-old. Raheem Sterling's maturation level at that age as an example was a kid who was physically strong. There are some players who mature a bit later.
"I felt that with Ryan and his body type he needed that. We were lucky to send him to a club where he would be under pressure, but still get regular game time. I had a conversation with Derek McInnes and that's what we looked at.
"Ryan went away and had 18 months playing, he played well and still had to develop and grow but at least he was feeling pressure. Within that period, with the programme we had given him, he went from 64 kilos to 74. That was 10 kilos of muscle there but he can carry that.
"That helps you with your physicality in the game, it helps him to press the game, it increases his running strength and power as well as his football ability," Rodgers said.
The Celtic manager recognises the significance of Sunday's second half Man of the Match performance for Christie on a personal level.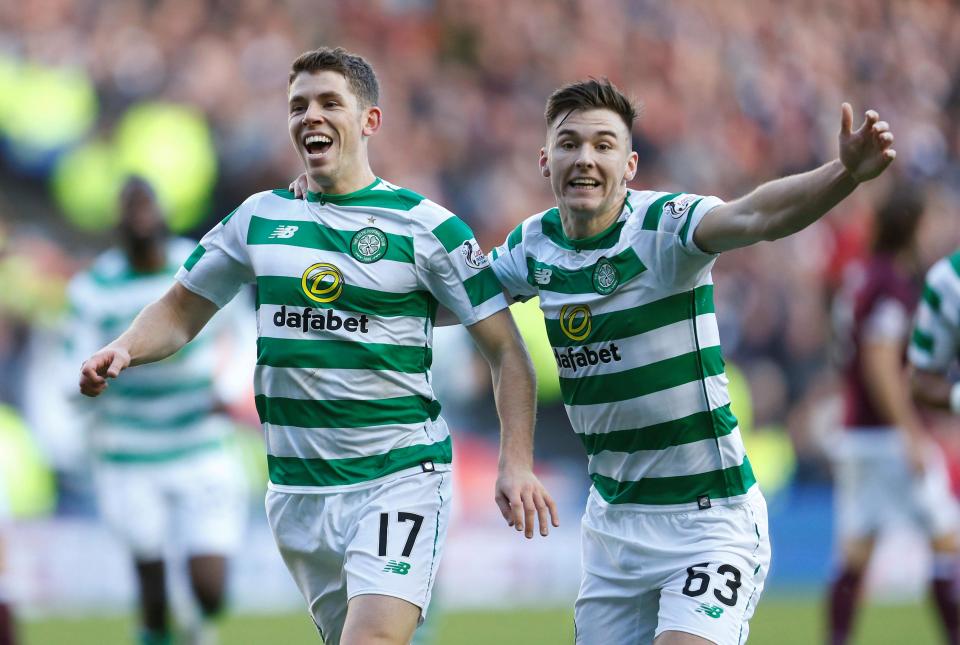 "What Ryan probably needed was a big moment in an important game. He's had those at Aberdeen as well in big games but that can be real spark for his confidence. Now you see a boy at 23 who I feel is ready now to really participate.
"Now it's about him and what he does on the pitch. He's a great boy, a good guy and it's been slow burning for him here but that was the plan. It was about taking his talent and bringing it to fruition and could he take the opportunity."
Expect Christie to get his chance to impress from the start tonight at Dundee and that could signal bad news for new manager Jim McIntyre who has been on the end of a few heavy defeats to Livingston (4-0) and Hearts (3-0) since taking over from Neil McCann – who got the sack!