There is no doubt a defeat like yesterday's Scottish Cup semi-final stings. Celtic as a team simply were unable to impose their style of play for long enough periods in the game to really gain any real traction in the match, and in a game won and lost in a midfield battle, the physicality and intensity theRangers brought to the game edged a key area in their favour and ultimately it was enough to eventually progress from what was a very close encounter.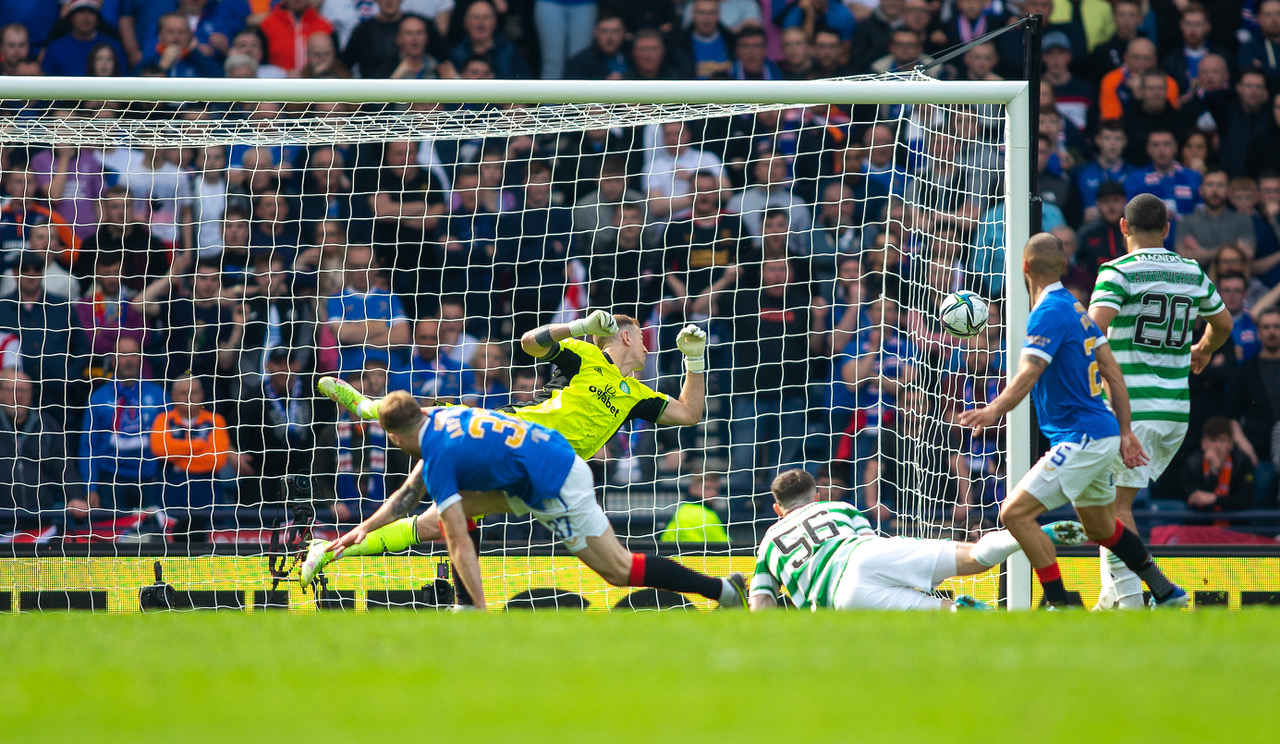 Yet the baby doesn't need to go out with that bathwater here, Celtic remain in a good place.
In a season many assumed would be transitional to have one trophy already bagged, have a six-point advantage in a league title race with five games to go, and a goal difference that means the advantage is the equivalent of seven points, means we are in an incredible and scarcely believable position considering where this club stood last summer. Losing a Scottish Cup semi-final, whilst disappointing, won't derail the ultimate goal this season of winning back the league title.
Yesterday's defeat – with a great deal of mitigating circumstances surrounding it – need not and will not result in any self-doubt emerging that will impact the course of the title race. After all, despite Celtic not quite hitting the heights we know we are capable of, it still took extra time for Celtic to be turned over, and prior to that Ange Postecoglou and his players had not tasted defeat in a domestic game since Livingston on 19 September. That momentum will not be lost by a defeat that took extra-time to see us off despite not being anywhere near our best yesterday.
As a collective the support, management and players simply have to brush this one off and get back to taking care of business, as we have done since September. And there is no reason to assume we can't if we all stick together, avoid undue hysteria and regain focus on what we can still control.
As a one-off game yesterday's defeat was a sore one, yet defensively Celtic as a unit performed well. From Joe Hart up to Callum McGregor at the base of the midfield the team held firm, this despite a referee who even the opposition would have to admit interpreted the laws of the game questionably to say the least.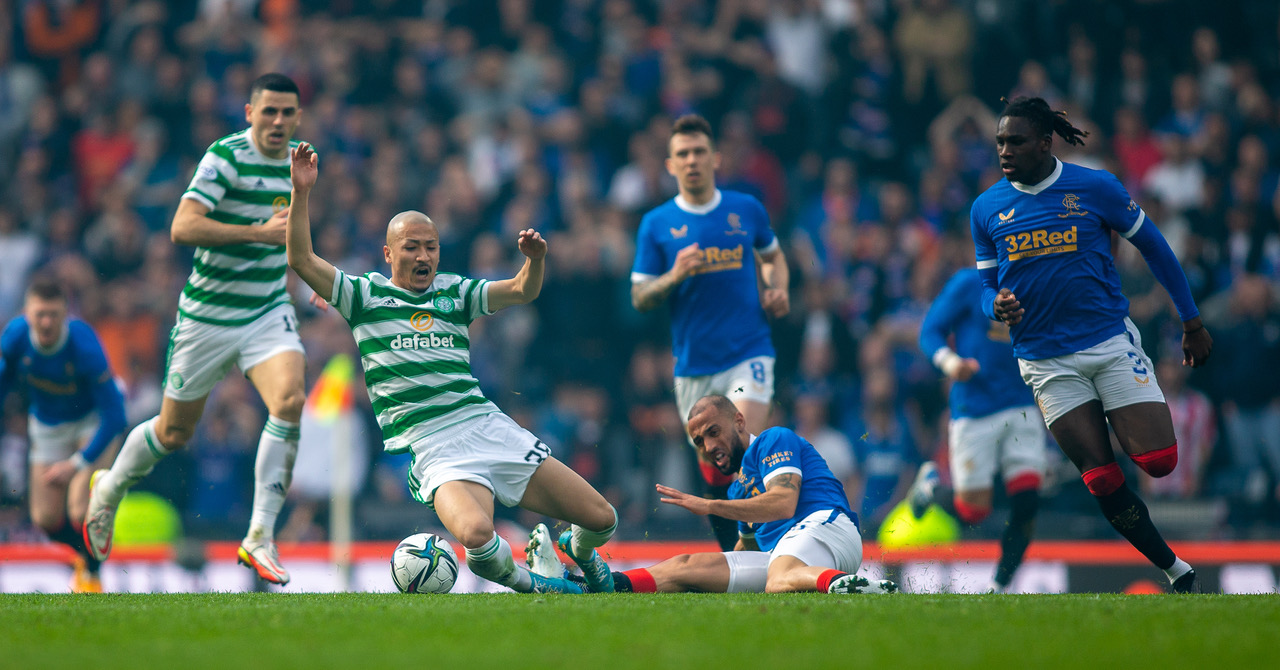 Celtic faced a physical opponent, but on too many occasions the legality of their approach should have been stopped at source if the referee had been willing to do so. Instead, Bobby Madden allowed John Lundstram in particular, but also Ryan Jack and others to blur the lines of legality.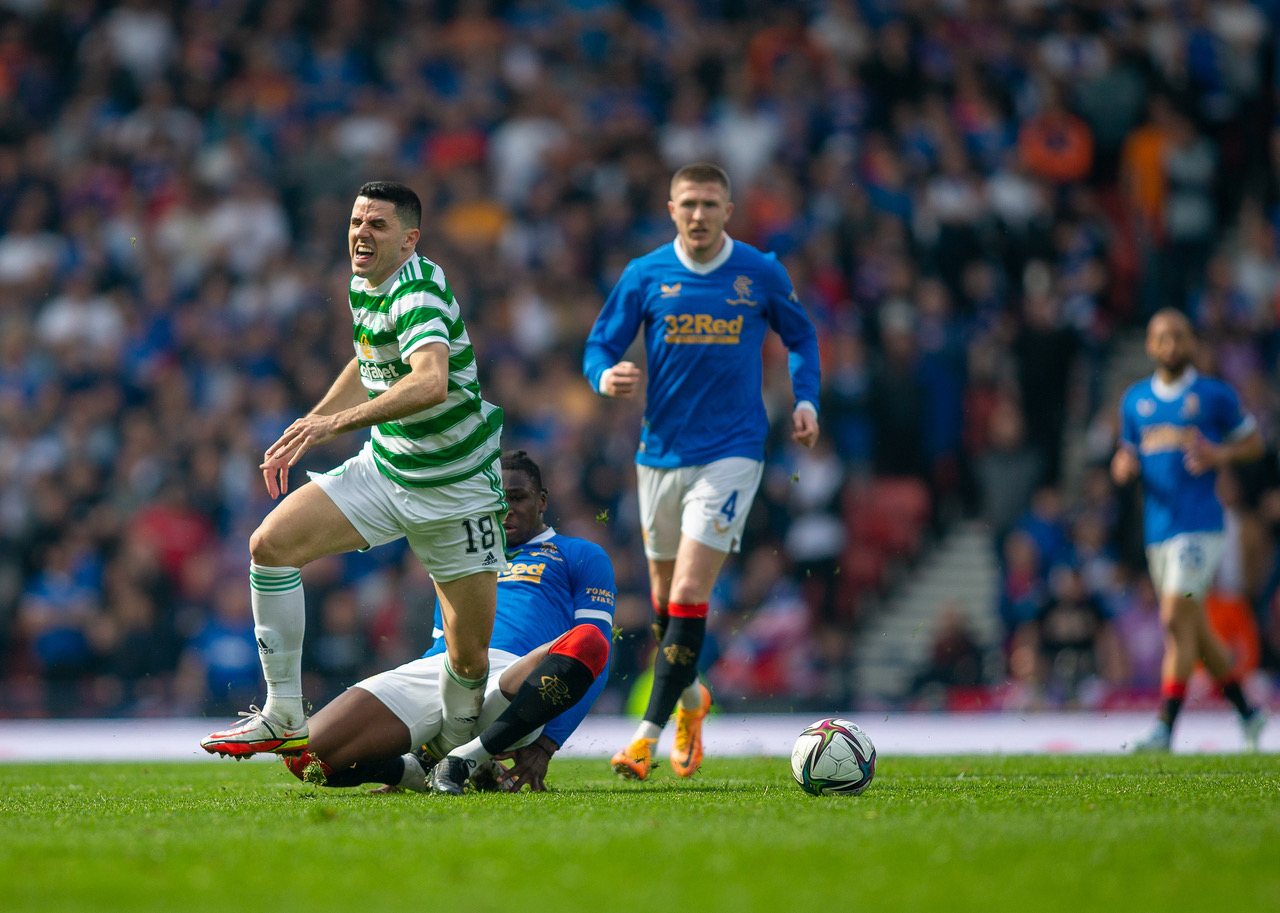 Yet bar Callum McGregor – who certainly didn't deserve to be on the losing side such yesterday – Celtic were far too passive in central midfield. The game as both an attacking force and defensive assistance to McGregor passed Tom Rogic by. Meanwhile Reo Hatate as much as he tracked up and down the Hampden pitch admirably isn't much of a physical presence in a midfield battle where there is no protection from a referee and Celtic as a result were overpowered.
Celtic weren't helped by losing Maeda's pressing from wide areas as he took up the central striker role, and Jota and Abada were both guilty of not pressing sufficiently from the front in support of the Japanese striker. Whilst in possession the wide players were also too often wasteful, giving up cheap possession, and in turn the already creaking central midfield faced further counter attacking pressure.
The forward players did not have a good game and in a team who defend from the front, bar Maeda's industry, Celtic brought on much of their own troubles.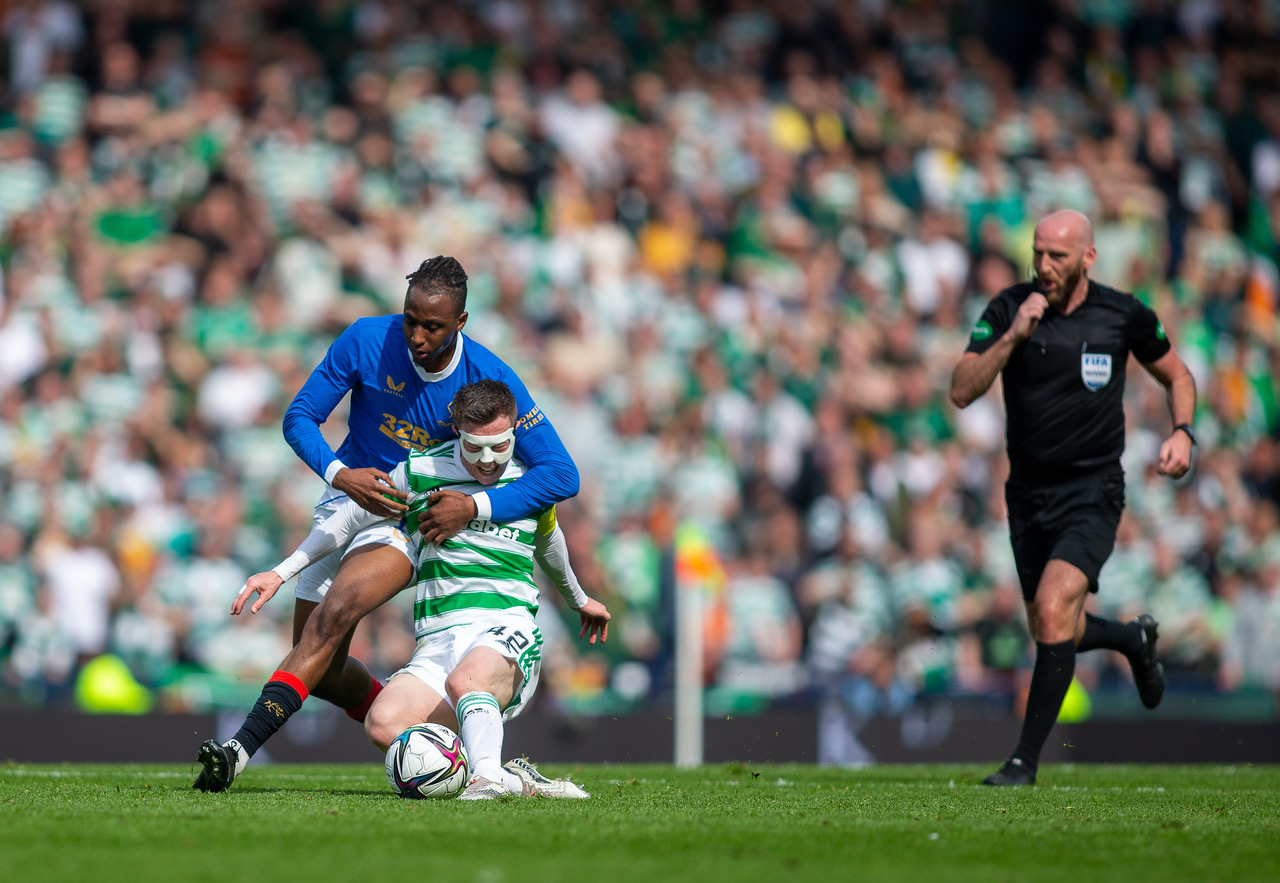 Yet despite this Celtic took the lead through Greg Taylor, and had Cameron Carter-Vickers had a touch more composure when lifting his shot off the crossbar rather than hitting the gaping goal, Celtic in all likelihood would have won this game.
However, the wheels came off with theRangers equaliser and the loss of both Taylor and Juranovic to injury. With Stephen Welsh forced into a full back role and Anthony Ralston to left back, a team reliant on inverted full backs for extra midfield protection were hanging on for penalties. They didn't quite make it.
The loss of the winning goal was entirely self-inflicted, as Welsh in an unnatural position needed help when theRangers overlapped. He should have got it from the fresh legs of James Forrest, but the Celtic winger looked as leggy as those who played 120 minutes and he failed to offer his young teammate the protection he needed. From the resultant delivery Celtic still had strength in numbers but couldn't defend the cross ball, and with that goal Celtic were out.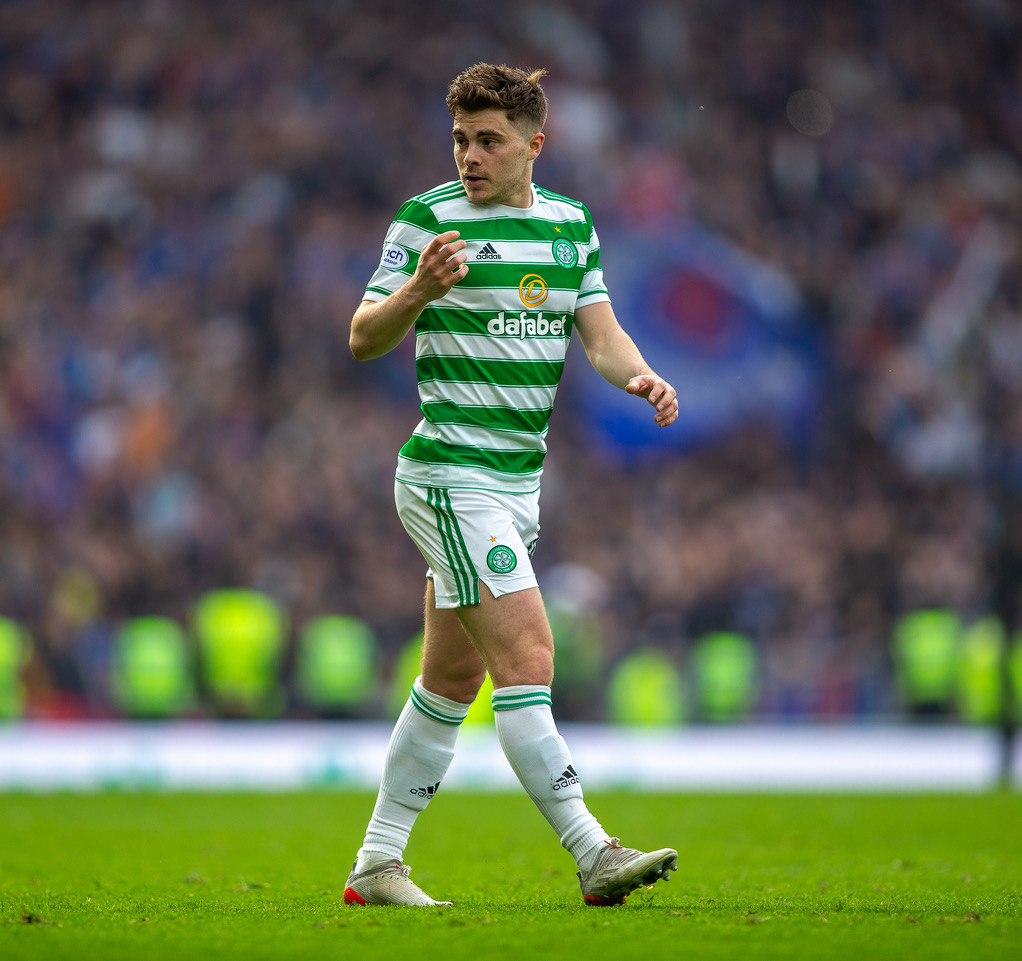 Yet Celtic can take a lot of positives from this game. What could go wrong did go wrong as luck deserted us. We faced a referee who should have a lot of explaining to do for an inconsistent performance and who appeared to stop and start the game to give himself a breather, or was it to break up Celtic attacking momentum? I'll let you be the judge of that.
And despite it all Celtic, had Carter-Vickers been a touch luckier or composed in front of goal would have won this game, despite all the slings and arrows of misfortune.
And it's for those reasons Celtic as a collective have to take stock today. We have to realise how far we've come in such a short space of time.
In a transitional season where we possibly had no right to believe we'd have been competing for a League Title never mind a Treble, we need to recognise how far we've come and why one extra-time domestic defeat since September should not bring about any self-doubt.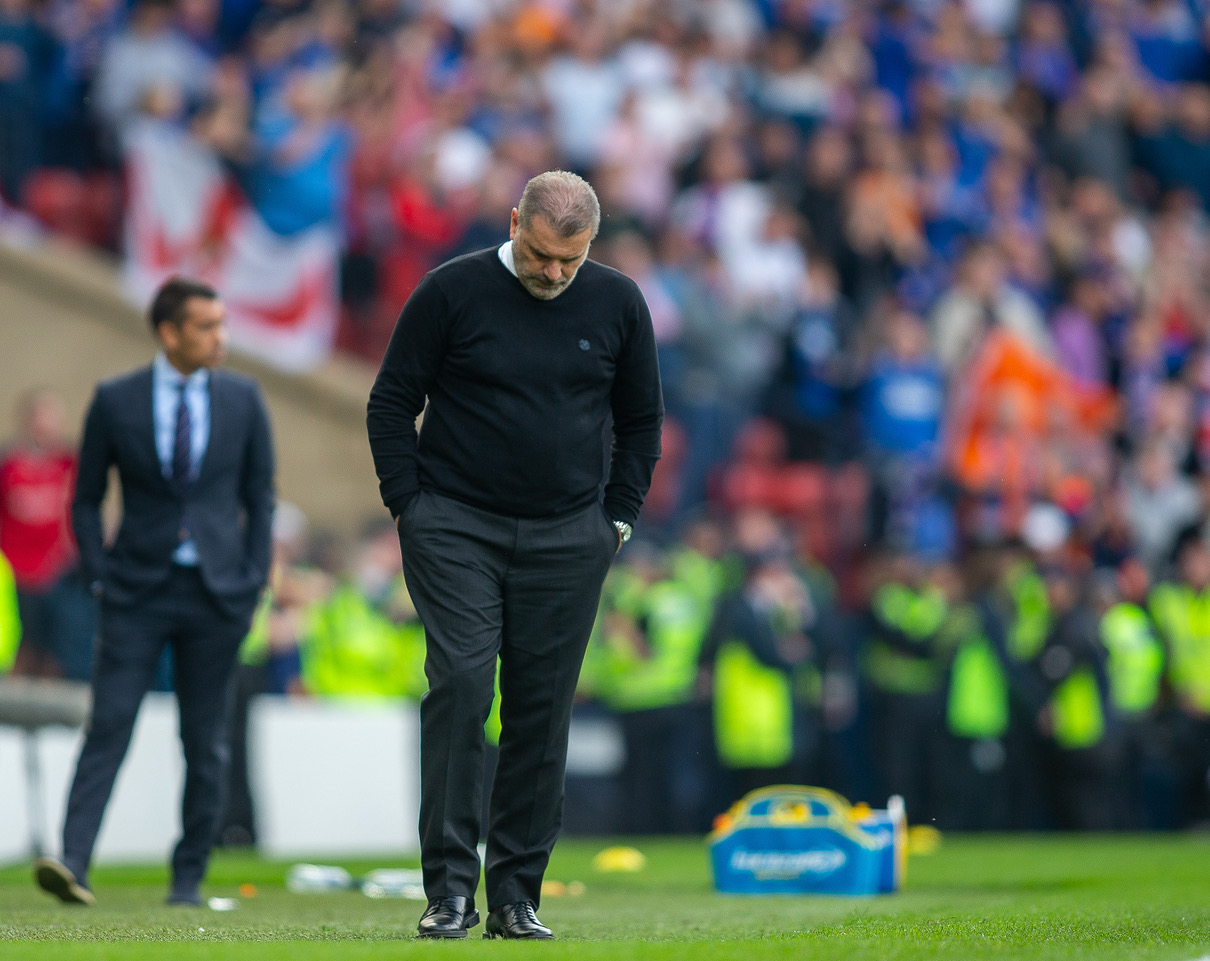 The players and Ange Postecoglou have done everything and more we could have expected of them this season. If they go about their work in the same way over that last five games of the season, Celtic will regain the league title and the disappointment of a Scottish Cup semi-final will soon be forgotten.
To do that, they will need all of our support and a belief in the manager's process that has got us to this point. There is no doubt they all have earned an unwavering belief in that very philosophy. One cup defeat with a great deal of mitigating circumstances shouldn't derail any of that.
Niall J
Disappointing the team didn't deliver on the pitch today, didn't turn up in fact.
But what a display to welcome them on to the pitch, well done to all involved 👏🇮🇪🍀🇮🇪 pic.twitter.com/N1TxXcGNHR

— Éire Go Brách CSC (@EireGoBrachCSC) April 17, 2022