NEIL LENNON knows that the Celtic players let him and the support down yesterday at Ibrox. Whether their performance will have an impact on the plans to appoint him as the permanent Celtic manager over the next few weeks remains to be seen.
And while we can argue the pros and cons regarding giving the job to Lenny, one thing all Celtic supporters will agree on is that there is a massive rebuilding job required at Celtic in the summer.
The pros of giving Lenny the job – from our point of view, not the board's – is that he has seen us over the line in half of the titles won so far on the road to the ten, he has a good record in the transfer market as Celtic manager and he has over performed in Europe, certainly he has a better record than either Ronny or Rodgers in European football.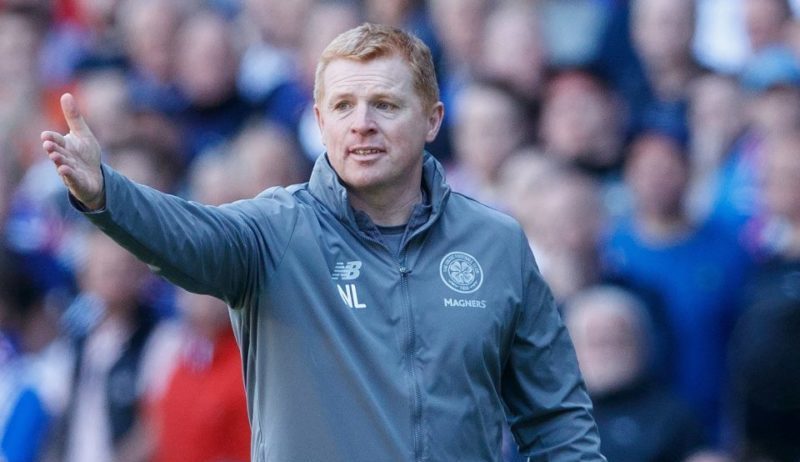 Niall J outlined his reasons why Lenny should be given the job last night on The Celtic Star – see HERE.
Here's how Lenny saw yesterday's dreadful performance from these Celtic players.
"The hungrier team won today and I think that's the biggest criticism I can lay at the players' feet. I had to tell the players, whether or not I'm here next season, that performance is just not good enough for a derby.
"In the main, since January the players have been fantastic but there have been moments in games where I've not been happy enough. I've touched on it before with the style of play. Against better opposition you get done if you keep making the same sloppy mistakes.
"Two minutes into the game we were thinking, okay settle but we never really settled.
"As an attacking unit we weren't very good today at all. We lacked a lot of quality and desire.
"We were standing on the outside looking in and we were just sort of pedestrian all day. We lack physicality and real desire which you require in games of this magnitude. You can't dress it up. It's a poor performance from us," Lenny said as reported on the official Celtic site.
You can also listen to Lenny's post-match interview on Celtic TV below, over 31,500 have already done so incidentally.
The biggest negative about giving Lenny the job – and it is probably the reason why he will get it – is that he'll effectively be in Peter Lawwell's hip pocket, something we pointed out on The Celtic Star the day he arrived to replace Rodgers. Lenny, compared to just about every alternative in the betting to be the next Celtic manager, with perhaps the exception of Steve Clarke, is the cheap option.
Cheap wages – relatively speaking – and can be given a moderate to small transfer budget. Any of the 'big names' quoted will want big cash personally and will want to know how much they have to spend. They wouldn't like what they'd hear.
So thinking along these lines we are left with Neil Lennon or Steve Clarke, a man who was interviewed for the Celtic job – unsuccessfully – before Ronny got the gig. Looking back had Lawwell paired Clarke as manager with Ronny as his Assistant (the job he was interviewed for), that could have worked out well.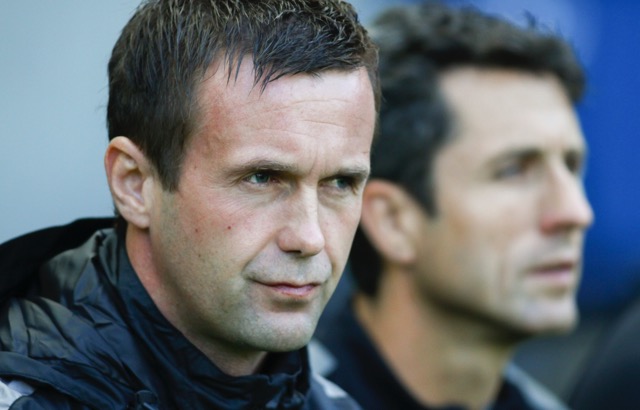 Ronny was given a job way above his level and was told that John Collins would be his assistant. Stand back for a minute and think about those two appointments that Lawwell made when Steve Clarke was ready and willing to take over.
When Rodgers walked out on us the focus was rightly on his treachery and the role that Lawwell had played in the events leading up to that day of infamy was overlooked. Lenny was able to come in immediately – he was conveniently available – and if you were given the option of being were we are this morning back at the end of February (or indeed on the morning of 30 December 2018), you'd have bitten our hands off.
Six points clear, the league won and playing Hearts in the Scottish Cup Final for an historic Treble Treble. "Job done, Lenny, well done son!' would have been our rational reaction but after a result like yesterday's who wants to be rational?
Remember in this time Lawwell picked up £9million in compensation from Leicester City – a figure that increased on Saturday when Congerton left Celtic to join up with Rodgers – the Daily Mail reported that Celtic were given compensation as part of this deal going through.
Add that to the £26million pocketed from selling Dembele (who scored again yesterday or Lyon and could be sold in the summer producing another sizeable sell-on fee) and Armstrong with no replacements coming in and there's at least £35million there that should be re-invested in the team.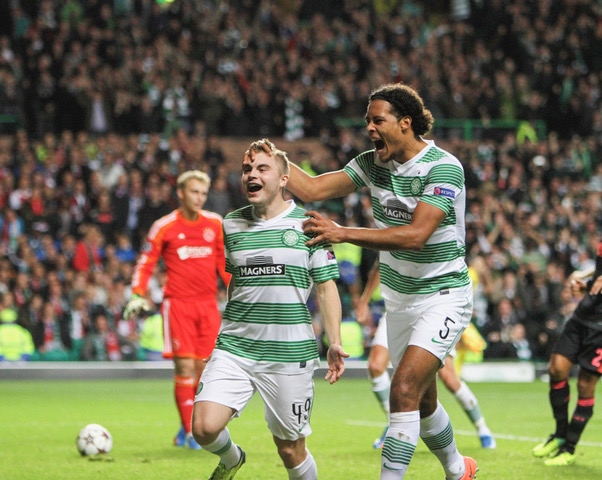 You could even throw in the £9million windfall from the Virgil Van Dijk transfer to Liverpool from Southampton – a player signed for Celtic by Neil Lennon. So that's us up to £44 Million…if Moussa moves that could touch £50million.
Missed Big Mouss yesterday. pic.twitter.com/fW77cPru0W

— Jozo Simunovic CSC (@BenTheTim) May 13, 2019
In January we signed three loan players plus Bayo for £2million on the recommendation of Kolo Toure. The striker got a few minutes against Kilmarnock – the day 'Scott Brown won the League at Rugby Park' but that's it. The player is now injured and if the rumours are correct, has plenty to do to make it at Celtic. We've written about this previous so search back for that story.
Timo Weah has come and gone. Jerry Toljan looked disinterested yesterday when he replaced Mikael Lustig – an exhausted warrior – at the interval. Oli Burke got his first start in over a month and had a chance that most if not all the 750 Celtic supporters in that wee corner would have gleefully converted. It was a sitter of epic proportions.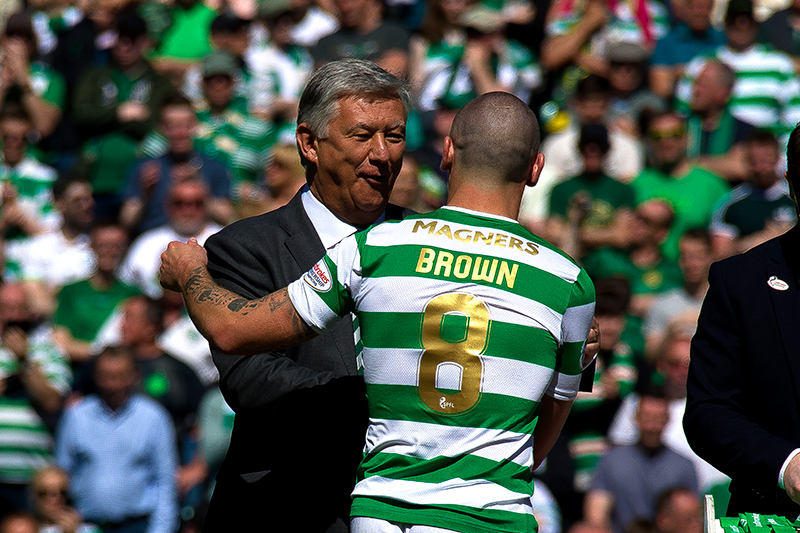 But we lost to runners up Aberdeen last season after the league was won and it didn't dampen the glory of a Double Treble the following week. Yesterday was a dead rubber and we pointed out the significance of this yesterday – when the shoe was on the other foot, look at the results that followed…see HERE.
The issues that our new manager faces are as follows:
1. Too many non contributing players on our books – get rid, even if it is costly. You know the names De Vries, Hendry, Gamboa, Compper, Allan, Kouassi and others. Boyata will be away too and there are others that don't look like they want to be at Celtic – Ntcham for one. Leigh Griffiths is needed back doing what he does best – and if anyone can make that happen it's Neil Lennon.
2. Some players might have to be sold – the likes of Ntcham, maybe even Tom Rogic if a £15million bid comes in (unlikely if scouts were watching him yesterday) and Scotty Sinclair. (Sadly this will be the board's focus rather than quality signings).
3. The core group of players such as KT, Forrest, McGregor have been asked to do too much over the last 3 seasons and they are running on empty. That can't be allowed to continue.
4. Relying on loan signings isn't going to work all the time and there is no doubt we got lucky this time around as their arrival helped us get from one defeat at Ibrox to another undefeated domestically, with the league won and the place in the cup final secured.
5. The manager needs to have a financial commitment from the board. As the former Hibs manager Neil Lennon knows exactly what happened last summer when John McGinn didn't leave Easter Road for Paradise. We all know too. McGinn – the Aston Villa Player of the Year – would have been a good signing for Celtic and could have made a difference in both matches at Ibrox. The Celtic support isn't daft – the financial side of things, we all get, but there now must be investment in the team – the starting eleven and the players good enough to be on our bench. Park those £2million corporate bonuses in the meantime.
Steve Clarke might not want the job. He's had all the Cheer Up stuff from the hordes this season and that would only intensify if he moved from Kilmarnock to Celtic Park. His family live in England too so it would seem unlikely that he'd want to take on the 24/7 commitment of being a Celtic manager. Stranger things have happened though.
So it all points to Neil Lennon getting the job, with probably the majority of Celtic supporters against his appointment.
Somehow we all need to come together and make it work. This season we got lucky. If we get to Ten in a Row we will look back on this one as the one we came closest to losing it – we gave them a big, big chance and they blew it. We need to make sure that that kind of opportunity does not happen again.