MEMO: Devlin was on The Agenda. He highlighted again only Juranovic (who McKay went out on a limb to conclude) and Kyogo were Ange signings. Apparently, targets were a mixed bag of old playlists for Shaw and Urighide who coaching staff do not rate, Historically scouted players like Jota, Starfelt and Vickers and agent led deals like Giakoumakis and Abada.
Hart also not an Ange buy, didn't fit the system of play with ball at feet but we needed a 'keeper and much like McCarthy we went with Prem/International experience and time was running out, Ange also wanted more leaders so he fitted that at least. Scales he said is another the scouting department aren't convinced by and mentioned 'ulterior motives' behind that one regarding why both clubs would want that deal to go ahead.
Apparently, Devlin has taken stick for holding back on this story until Celtic got beat, but he says it's only recently been double sourced and he was waiting for McCarthy to start a game before including it in analysis, had he played well or badly.  Not sure about that!
Whole thing makes me think we can forget a modern structure. Gallagher on the cynic said the stories of McGregor contract were to indicate we're moving through the gears and to expect a board counter offensive come January of a bloated squad meaning we'd have to offload some before we buy and to get a few sources to start saying  is a 2/3 year plan and was never about getting the title back in year one.  Lawwell's compliant blogger will no doubt help with that one…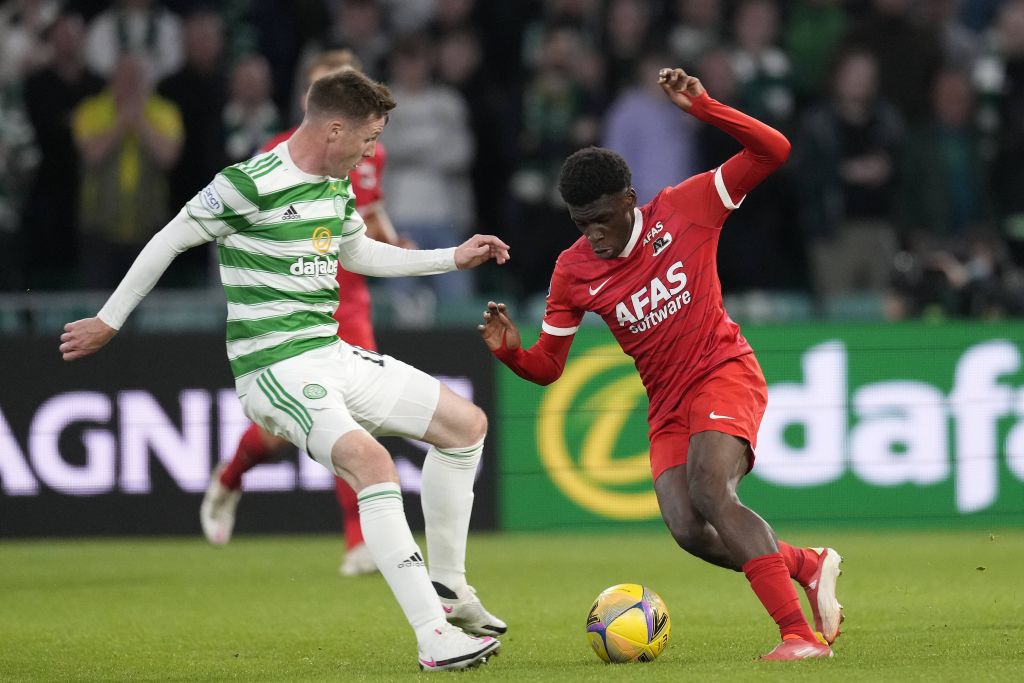 Devlin's article on McCarthy, the dangerous precedent set…
If there was one story that caught the eye today it has to be the latest offering from The Athletic's Kieran Devlin, where in his post-match critique, of in particular the Celtic midfield performance against Livingston, the well-connected and well balanced Devlin cited "dressing room sources" as advising "James McCarthy has struggled in training with the pace and intensity of Postecoglou's sessions and the demands of his midfielders".
That in itself isn't all that surprising of course when you add a little context. After all it is fair to say with no real pre-season under his belt, after being released by Crystal palace in the summer, allied to Packie Bonner recently advising on BBC Sportsound that McCarthy had also been recovering from Covid-19, there are clear mitigating circumstances when it comes to James McCarthy's readiness or indeed acclimatisation to new teammates and a new playing philosophy.
Add to that McCarthy is a player who has played predominately in counter attacking defensive based line-ups, particularly of late when under Roy Hodgson, a manager not renowned for his attacking outlook. As such there is still time for the penny to drop as McCarthy beds into the club but when you add fitness to realigning your entire style of play there has to be misgivings on this one.
McCarthy however has been a good player and is currently lacking in fitness, so with time he might adapt as he finds his feet. However, it must be said yesterday's performance was poor from such an experienced performer and that can't be entirely down to a lack of fitness. Indeed, with Ismaila Soro left on the bench yesterday it couldn't be that Ange Postecoglou felt fitness was so lacking in McCarthy otherwise Soro would have started would he not?
Perhaps then the most worrying comment in the Athletic article was when Devlin stated "The Athletic understands neither Postecoglou nor the scouting department had meaningful input into signing McCarthy this summer after his contract expired at Premier League Crystal Palace." Now that has to be a concern.
When you consider Callum McGregor has been asked to play a number six role of late, it's a worry if the deputy, or indeed the player you'd assume signed on hefty wages and a 4-year contract, and the guy who would actually be expected to be first pick and allow McGregor return to the eight role, had not been signed off by the manager or the scouting staff. That opens a can of worms.
It is understandable, given the recruitment and footballing operations vacuum that has been in operation at Celtic this summer that the mix of players signed for Celtic may not all have personally been chosen by the manager, but the worrying part of that is whether those signed, if not signed off by the manager or the scouting department, actually fit the philosophy and style of play the manager needs.
After all, in the case of McCarthy there is a big difference between a deep lying playmaker as Callum McGregor plays and a defensive midfielder as James McCarthy has historically played as. A difference that would be highlighted by Postecoglou and by scouting staff, but perhaps not by people choosing players who don't understand the nuances and simply see a generic Number Six with Hundreds of Premier League games, multiple Ireland caps and think 'job's a good'un' for the Scottish League – you know like Shane Duffy.
Now depending on who out with the football department chose that player, does their seniority stretch to interreference when it comes to match-day selection pressure as much as it did when it came to identifying and signing the player? You'd hope that's not the case, but when interference in signing players stretches to bypassing the manager and scouting staff it would be a worry the ego of the person choosing the player may be dented should he not be selected. Especially if your ego was large.
Niall J