FORMER CELTIC star Davie Provan hit the nail on the head this morning and he backs up what the points that have been made on the Celtic fans media sites since the 2-1 defeat to the Rangers on 29 December. It was good to read the Celtic by Numbers analysis of that game yesterday and as is usually the case it turned out that the Rangers weren't as impressive in the game as many of us thought and that Celtic weren't so awful after all. We had the big chances, their keeper was by far the busier – Fraser Forster could do little about the two goals and other than that had a quiet afternoon.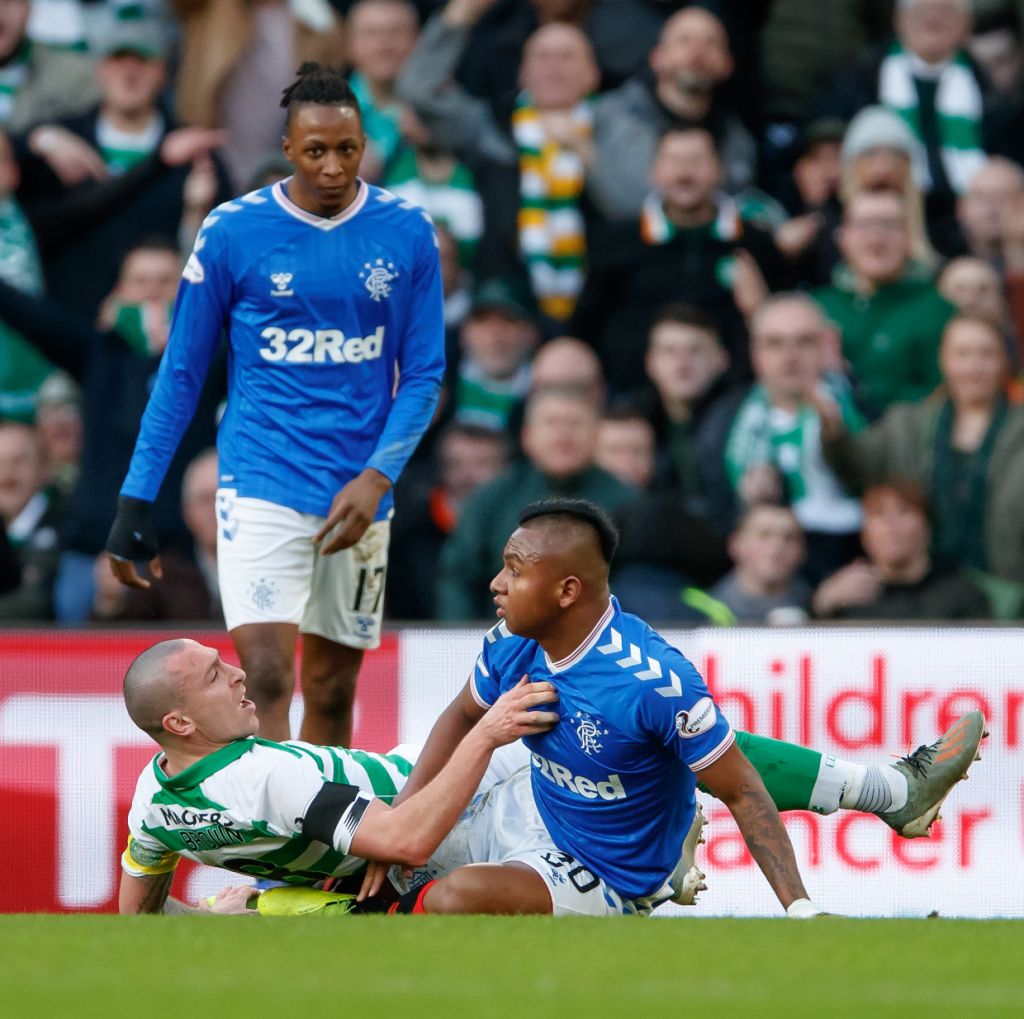 However we should have dominated that match and didn't and for the second game in row against then we lost the tactical battle before a ball was kicked. That has to go down to the manager and his staff who had introduced Olivier Ntcham to the midfield after the midfield battle was lost in the League Cup Final earlier last month, but then seemed to have a last minute chance of heart and started Mikey Johnston a youngster who has played next to no football since early September, in the biggest game of the season.
Provan makes the point in his newspaper column that Celtic need to bring in the tried and tested in this window and not shop around for future stars who will have the potential of bringing in millions in transfer fees down the line.
Celtic Bible this morning are linking Celtic with a move for a 15 year old winger, which is all very admirable but will do ZERO to secure Nine in a Row or even Ten in a Row which is the ultimate target for Celtic PLC's 'Customers' ie you and me.
"Celtic look to have beaten off a host of English Premier League clubs to sign hit-kid Bruno Davidson.
The young winger, who doesn't turn 16 until April, is being chased by top-flight Leicester City, Newcastle United, West Ham and Southampton."
Celtic look to have beaten off a host of English Premier League clubs to sign hit-kid Bruno Davidson.

The young winger, who doesn't turn 16 until April, is being chased by top-flight Leicester City, Newcastle United, West Ham and Southampton.

— celticbible (@celticbible) January 5, 2020
Peter Lawwell is the highest paid non-playing employee in the history of Celtic football club. He makes a remarkable amount of money and Provan, who was modestly rewarded for wearing the Hoops with great distinction – and for younger readers he WAS a player – highlights this at the start of his column today, pointing out that the Celtic CEO earns SEVEN TIMES what the new governor of the Bank of England takes home.
Yesterday we looked back on an article on The Celtic Star from a year before when we asked why the Celtic Board were Mute when it came to defending the club, the players and the support and one year on we updated that. Please read it as it seems even more relevant 366 days later. One year on, Celtic as a club remains mute, unable or unwilling to stand up to corruption.
"Money is still pouring into the Bank of Celtic like a waterfall. The next cheque heading Celts' way could be a sell-on fee for Moussa Dembele if his move to Chelsea goes through," Provan writes in Scottish Sun.
"On top of the £25m banked for Kieran Tierney, it'll help keep the boardroom lights on. But if Lawwell knows anything about football he'll recognise Celtic are in a bit of bother."
The former Celtic winger admitted that he thought that the League Cup Final was a one off in terms of the Rangers dominating play, and that he felt sure that Celtic would comfortably win the league match at Parkhead.
And the fact that it didn't turn out that way should be a big red light warning sign for the highest paid non playing staff member at Celtic to earn his corn.
Filip Benkovic started his first game for Leicester yesterday, lasting 67 minutes before being replaced. He is apparently available.
Victor Wanyama would end the weakness in the middle of the park and some and would allow Callum McGregor to play in his best position further forward as well as perhaps play a little less than we are making him over the past few years.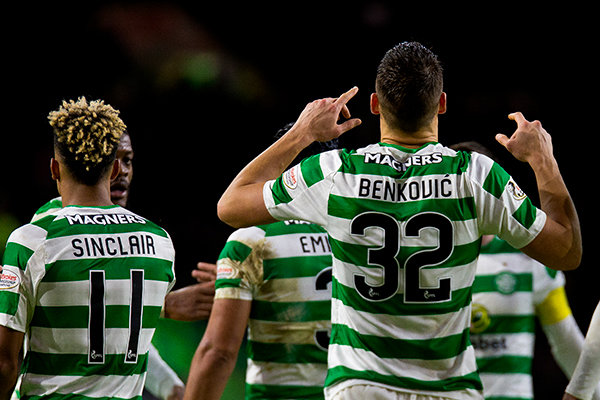 Arsenal have had little value for the £25million that paid to Celtic in August due to on going and re-occurring injury problems and there is a school of thought that he was played too much at Celtic.
James Forrest has played so much football that he has become a shadow of the player of the year we all know him to be.
Celtic have a huge squad already but so many are non contributing and a few have had to carry the workload on their shoulders.
Provan reckons that Celtic need to sign first team ready stars and if that means paying the going rate even without the likelihood of a decent sell-on fee. That kind of remark will have Peter Lawwell spitting out his cornflakes but Provan is right.
ALSO ON THE CELTIC STAR
YESTERDAY we carried another extract from Tangled Up in Blue in light of Alastair Johnston's unprompted attack on the Celtic support. It's well worth a read.
The Celtic Support knows exactly what happened – Alastair Johnston, Tangled Up in Blue….https://thecelticstar.com/the-celtic-support-knows-exactly-what-happened-alastair-johnston-tangled-up-in-blue/
And we had already responded to Johnston on The Celtic Star…
Alastair Johnston and A Statement from Celtic Supporters, "Air of unreality as 140 years of history is formally ended in less than nine minutes," The Herald, 15 June 2012…https://thecelticstar.com/alastair-johnston-and-a-statement-from-celtic-supporters-air-of-unreality-as-140-years-of-history-is-formally-ended-in-less-than-nine-minutes-the-herald-15-june-2012/