At 2-0 down this afternoon Celtic's Ten-in-a-Row ambitions hung by a thread. A late Odsonne Edouard penalty and an at-the-death Diego Laxalt thunderbolt, have given the kiss of life to Celtic's record-breaking dreams, for 24 hours at least.
If it is to be a stay of execution, Celtic are looking for snookers when Aberdeen head to Ibrox tomorrow lunchtime. Yet when you are looking for assistance from the Scottish Premiership also-rans on your rival's home turf, prior to Santa packing his sleigh, there's and old saying that comes to mind. You can't win titles in November but you sure as hell can lose them. Celtic came close to that today and without assistance tomorrow it will take a herculean effort to turn this season around.
Celtic, having performed so brilliantly on the front foot at Motherwell a fortnight ago, reverted to type today. We had a first half where we controlled the narrative of the game, but played in front of the opposition time and time again and rarely turned their defence. Celtic played with a tempo akin to running through shape on a Thursday afternoon rather than the game itself. Possession heavy we may have been, clever with it? We were miles off.
There was little to no urgency as a Celtic side, who had started looking in tune prior to the international break, returned looking like strangers at a school reunion. Like someone needed to break the ice. Sadly after 45 minutes of huffing and puffing the conversation never really got off the ground. That'll happen when there's eleven individuals who no longer feel like they have anything in common.
And then came that second half. One when our captain, if nothing else, provided a momentary brain freeze akin to his handball against Cluj, and fouled Martin Boyle just inside the box. A decision made with the Hibs player heading out the area, towards the touchline and against a forward with little choice but to shield a ball and wait for support. Brown's idiocy, in giving the referee a decision to make, was indicative of the lack of in game discipline and management that's become more and more common of late, something far removed from the tactical nous this team has shown over several seasons of success.
The penalty was saved, though I guess no-one quite expected that, other than the ageing, and almost as arthritic as our captain, Jamie Murphy who had an easy uncontested finish, simply by realising you are allowed to follow in a penalty once it's been struck.
Then just in case we thought it was a slowing mind of a captain catching up with the stiffness of his limbs, Celtic's young boys stepped up to show the lack of thought process was not exclusively for the help the aged within the team – the one real show of solidarity we'd seen all afternoon.
One simple diagonal ball from theRangers playbook saw Frimpong as the targeted full back (again) and Ryan Christie, unable to assist his earmarked colleague, left his vertically challenged teammate Jeremie Frimpong to be mugged and all alone, who then stood frozen to the spot, like his feet had been glued in a Dennis the menace comic strip prank, as the impressive Kevin Nisbet stole in to finish – superbly I must say.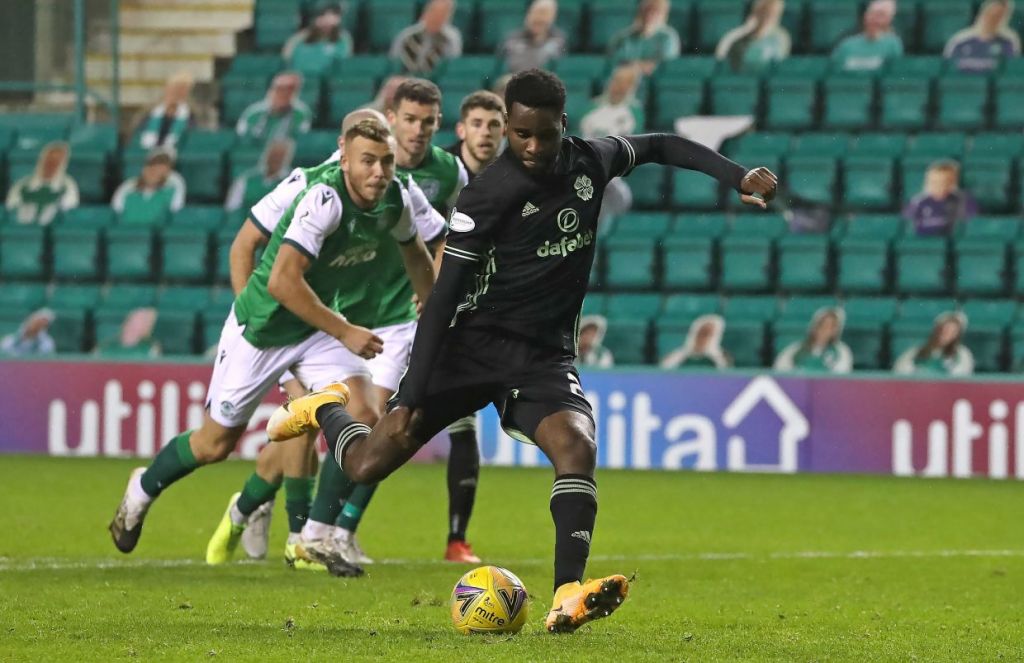 From there Celtic sprung to life, kind of like you'd have hoped they'd start a must win game, but it's the hope that's killing us now. An Odsonne Edouard penalty and Diego Laxalt's fine finish salvaged pride and papered over the cracks, only in the sense an apprentice painter and decorator would practice on a college wall.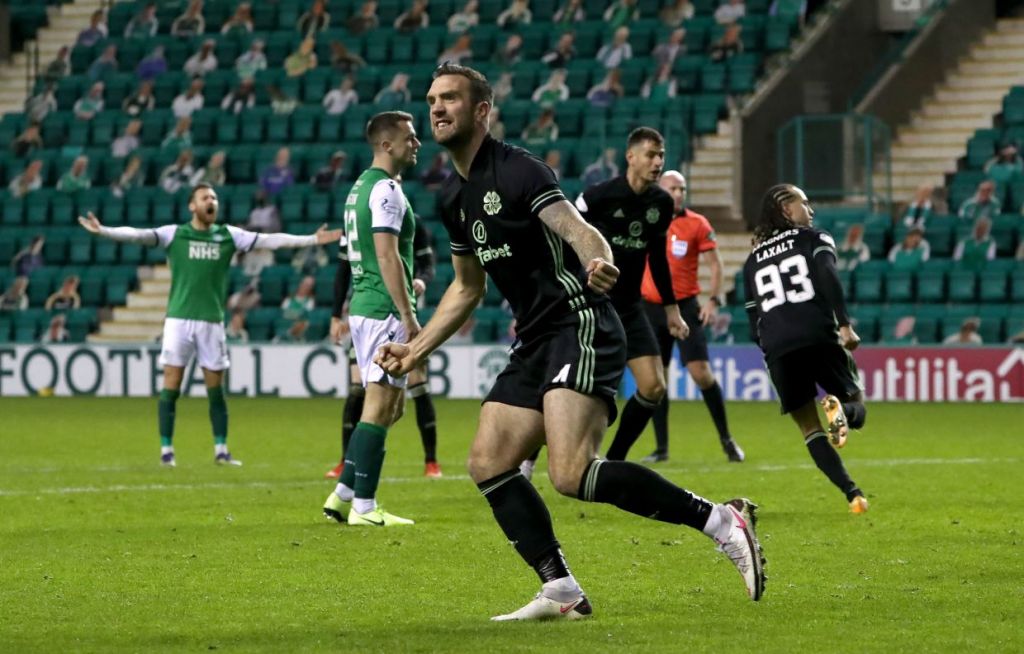 The final result probably saved their manager's job – well for the time being at least – but did he give the players any thanks by holding up his hands accepting responsibility? Or show the humility to recognise Jeremie Frimping at right back is almost the same decision he probably derided in the dressing room as Gordon Strachan experimented with Ross Wallace on the opposite flank as Hearts loaded their physical specimens onto the back post at Tynecastle all those years ago? No, he didn't. He called the players out, and so he should, but not without taking the ultimate responsibility himself. Another step towards his ultimate alienation.
Neil Lennon is now on borrowed time; in fact, he's done well to get this far considering just how inconsistent this Celtic team has been in a season where all his charges should have been made aware of the importance to the club.
The Celtic board have a decision to make, one more defeat may just about be salvageable for a new boss coming in. Leave it until January, and wait to see how a visit to Ibrox works out, then the pool of alternatives may not fancy their chances in revitalising a season and repairing whatever damage to their reputation cost them their previous job in any case.
There remains hope for Neil Lennon but it's now diminishing. The late response to a two-goal deficit indicates he may not have lost the dressing room entirely; it may even end up being a point gained in the scheme of things. Yet his recent tactic of throwing the players under the bus, without offering at least a modicum of collective responsibility, is starting to look like a man on borrowed time. Neil Lennon may refuse to be self-critical, but there's no doubt after today's showing he must at least be self-aware.
Niall J