Billy Stark: I was the original David Beckham…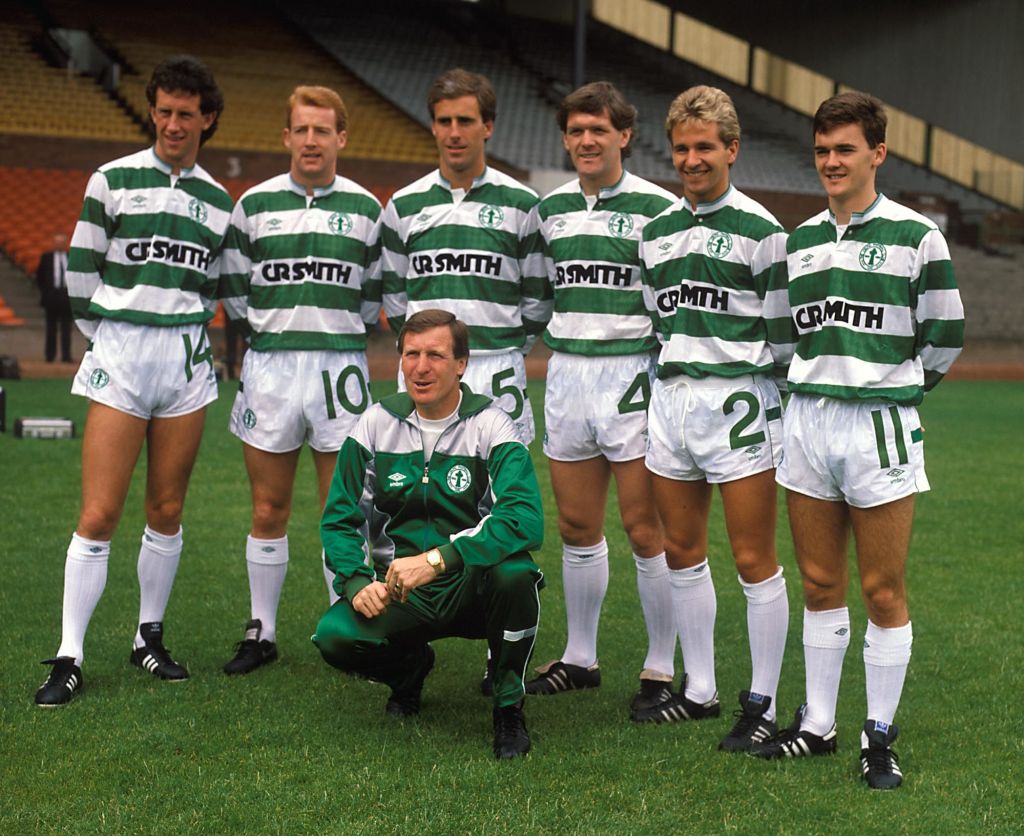 It's now almost 20 years since Alex Ferguson famously struck Manchester United's David Beckham just above the eye with a stray football boot following an FA Cup exit at the hands of Arsenal in February 2003.
The injury required stitches, with images quickly starting to appear of the damage Fergie had caused.
By that time Beckham was of course well on his way to becoming one of the most recognisable stars on the planet – remaining so to this day – so it may seem unusual to see him compared to ex-Celtic midfielder Billy Stark.
Yes they both played on the right wing, and each scored big goals for their respective clubs at crucial moments, but it's fair to say that's where the comparison generally ends.
However, recalling an incident from his time under Ferguson at St Mirren, Stark went on to explain.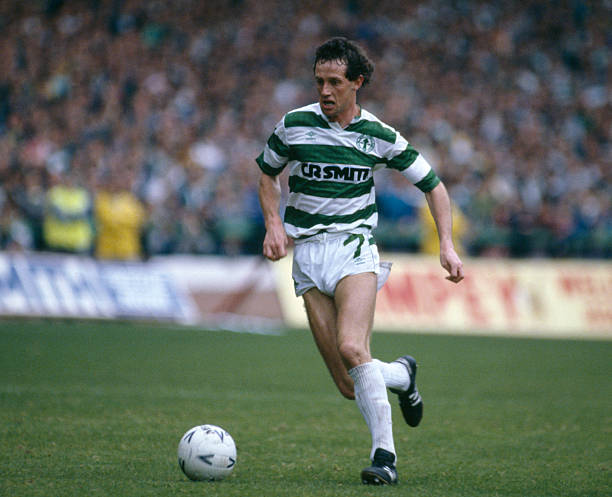 "It was a league cup tie against Celtic which we lost 3-1 I think. Celtic got a free kick in their own half of the pitch and I turned to jog back into position.

"The ball was played over my head and wee Bobby (Lennox) squared it for Johnny Doyle and they scored.

"He (Ferguson) went mental at me and I never ever turned by back on the ball for the rest of my career.

"After the game I was sitting in the corner and got a boot right in the barnet. There weren't any stitches to talk of but obviously he was just practising for his shot at Beckham," Billy Stark told The Celtic Exchange's new 'Celtic Relived' Podcast.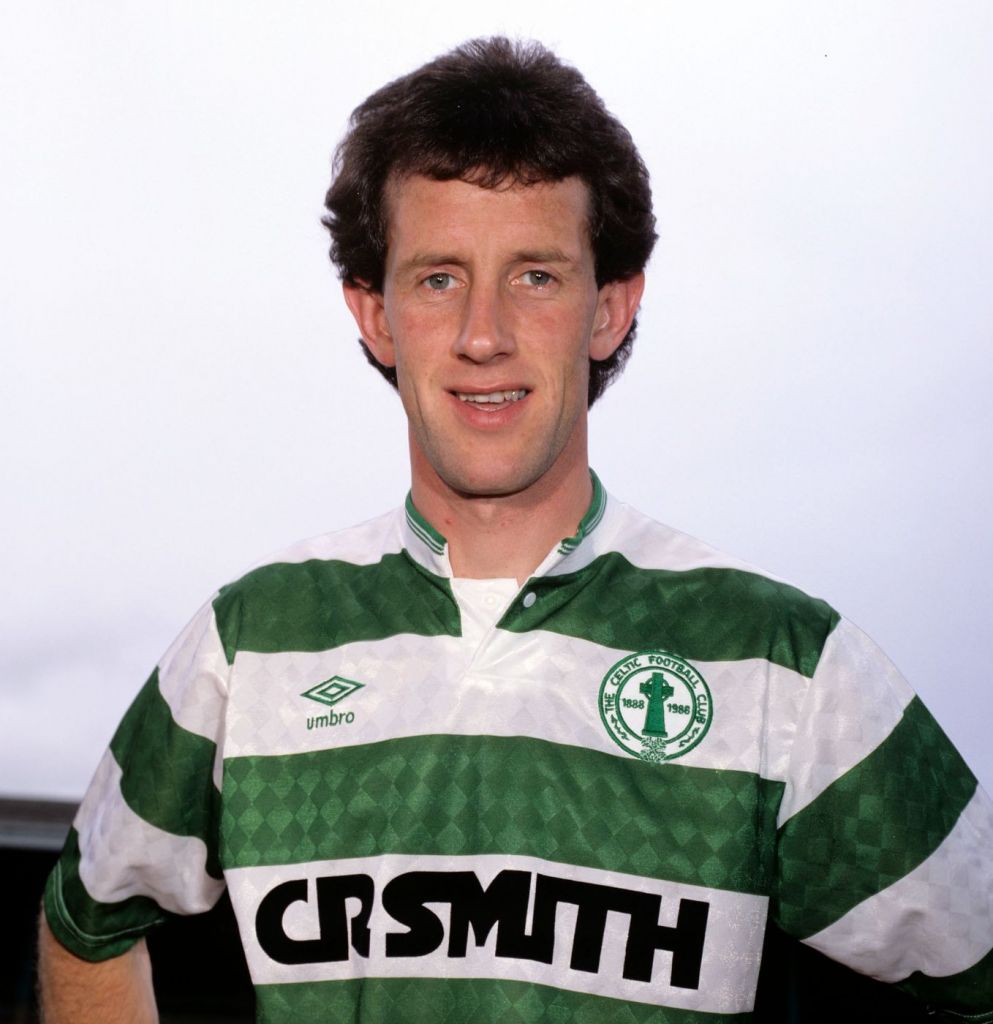 Billy Stark was speaking with The Celtic Exchange as part of the new "Celtic Relived" series and beyond tales of his early career under Ferguson at St Mirren and Aberdeen went on to tell of the role he played at Celtic during the fairy-tale Centenary Season and of the "absolute honour" it was to play for the club at that time.
When Billy McNeill returned to Celtic Park ahead of the 1987/88 season he made the then 30 year old Stark his first signing and though some notable names were also to arrive that season in the shape of Frank McAvennie from West Ham, a young Andy Walker from Motherwell, and Joe Miller from Aberdeen many supporters from that time will vouch for just how big a role Stark played in the team's Double success.
When asked of the pressure of joining Celtic at such a time in the club's history, and how he and his team mates handled that he quickly pays tribute to the man who made it all possible.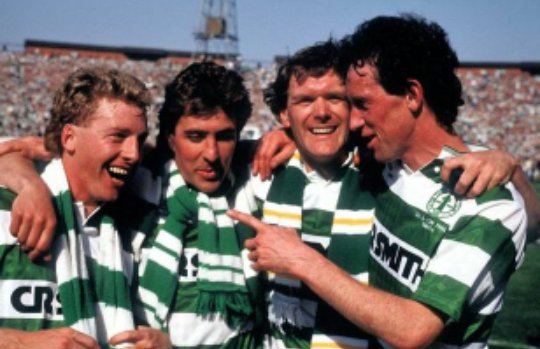 "With the number of players that the club lost, there's nobody who could have turned that season into what it became other than big Billy.

"His charisma, his presence, his legendary status, and his personality. He just had everything and he kept us going. The pressure was eased by the fact that very suddenly we all came together and gelled as a group," Stark said.
This special launch episode of Celtic Relived tells of the story of that season as Stark and his team-mates wrestled back the title from Rangers, before marking 100 years of Celtic in style with that memorable Scottish Cup Final win over Dundee United at a sun-drenched Hampden Park in May 1988.
The episode is available via The Celtic Exchange Plus podcast subscription service from 6pm on Wednesday 24 August and as a special offer exclusive to The Celtic Star, readers can enjoy it by signing up here for a month of The Celtic Exchange Plus for FREEl (can be cancelled anytime).
In addition to the Celtic Relived series The Celtic Exchange Plus provides Pre & Post Match shows for EVERY Celtic game, as well as special episodes with coaches, journalists and ex-Celts throughout the season.
The Celtic Exchange: Kyogo & Giakoumakis Break Hearts | Excitement as Celtic Await Champions League Group Draw…